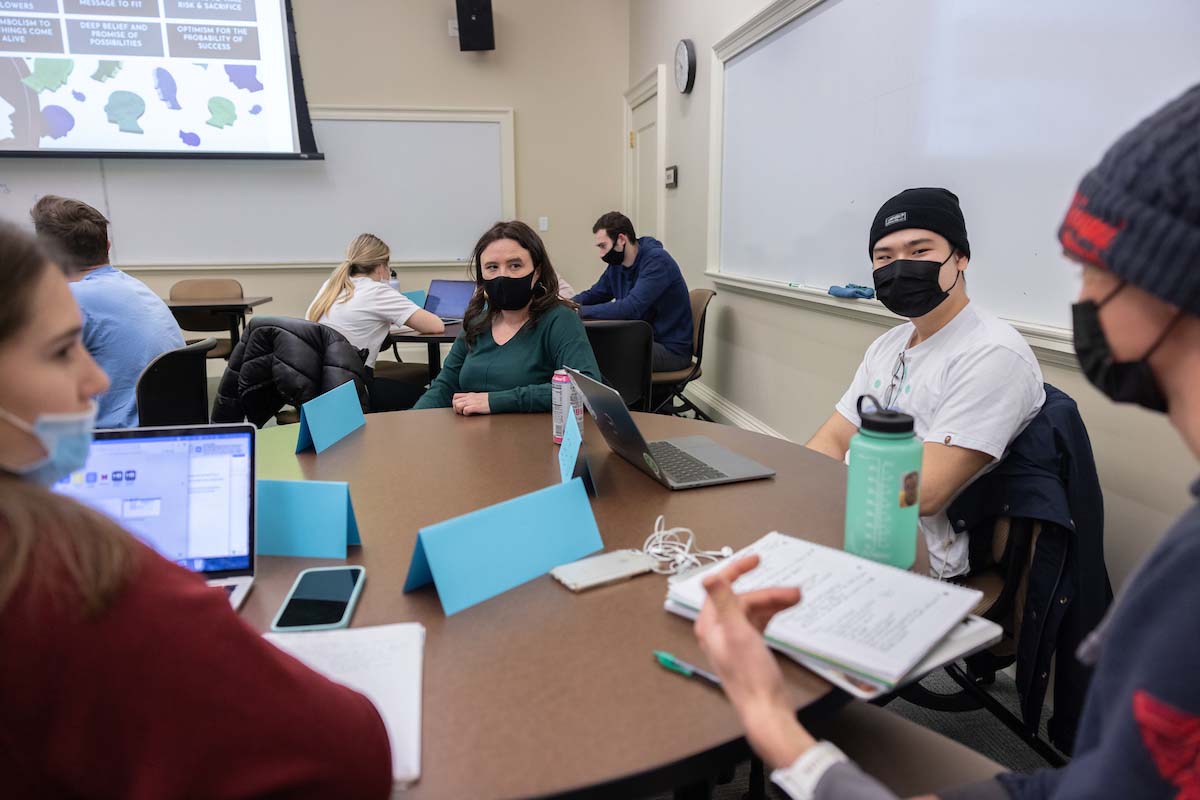 Upholding Academic Integrity. That's the Power of Will.
Academic integrity is crucial at Miami University because it is directly related to how you complete your coursework and contribute to our community. It involves putting into practice the responsibility and work ethic expected of all University of Miami students and continuing those practices in your future endeavors. More than just "not cheating," upholding academic integrity is about the values demonstrated, the choices made and how they define our character. It means accountability to oneself, classmates, and faculty and preserving Miami University's core principles. Through learning, accountability, fairness, responsibility, respect, honesty, and trust, together, we can help you create sound habits for making upstanding decisions.
Review the Academic Integrity Policy
Cheating, fabrication, facilitating academic dishonesty and plagiarism are just a handful of examples of academic integrity violations. Review our policy and learn more about how Miami University defines academic integrity.

Continue Reading
Report an Incident
Every student, teacher, and faculty member is responsible for upholding Miami's academic integrity. If you observe any behavior violating our academic integrity policy, please let us know.
Know What Happens After a Report
Understand the next steps once an Academic Integrity instance is reported and an investigation is opened.

Go to Guide
Grow Within the Graduate Student Practicum
With the practicum position, graduate students will learn about academic integrity within higher education. In this role, you will work in many areas related to student affairs to put your learning into practice and gain real-world experience.
Request a Workshop
Sign up for an in-person or virtual workshop to develop a strong foundation in academic integrity.
Meet the Team
Get to know those responsible for overseeing the implementation of the Academic Integrity Policy and adjudication process.
Brenda R. Quaye, Ph.D.
Assistant Director for Academic Integrity
513-529-2284
quayebr@MiamiOH.edu
Tyaira Smith
Coordinator for Academic Integrity Initiatives
513-529-1673
smitht8@MiamiOH.edu
Student Resources
We don't expect you to know how to practice academic integrity automatically. Instead, we challenge you to think critically about how you seek assistance. Take a look at these quick links that address some of the common academic integrity challenges experienced by students.
Faculty Resources
As a faculty member, you can request an in-class presentation or individual consultation with an Academic Integrity staff member or import academic integrity materials into your Canvas Course site from the Canvas Commons by searching on Miami Academic Integrity and looking for the module authored by Tom Mays.
The Center for Teaching Excellence faculty also offers development seminars on academic integrity.