Campus Partner Engagement

Welcome! Alumni engagement increases the value we bring to our students, faculty and alumni on and off campus, enriching their Miami years and beyond. These defining relationships and experiences with Miami's 220,000 alumni are endless. Let the Miami University Alumni Association (MUAA) be your partner to effectively engage our alumni within your college, division, program or group.
This homepage will highlight key information and important questions to get you as Miami faculty, staff and volunteers, our campus partners, headed in the right direction.
How should I engage Miami alumni?
Alumni engagement in and out of the classroom is a mutually beneficial experience, one that can bring significant value to our students, groups, programs, colleges and divisions. Engaged alumni give back to Miami tenfold through their Love and Honor, expressed in their generosity of time, talent and treasures. Below are examples of contributions big and small alumni are making on and off campus.
Alumni chapter leadership and involvement
Career Center corporate sponsorships and job fairs
Classroom project leadership/sponsorship
Department board or advisory council members
Guest speakers and panel discussions – classroom and virtually
Internships and mentorships
On-site work visits (NY, LA, SF)
Program ambassadors and supporters
How can I best partner with MUAA?
The alumni association has many current, ongoing programs and partnerships across the university that effectively engage alumni. We also focus on expanding our reach and customizing our services to best serve our campus partners and be the leader in alumni engagement.
Whether you currently partner with us or have identified a new opportunity, we welcome all opportunities to make a positive difference. Below are common ways MUAA can bring value to your alumni engagement efforts.
We have extensive resources and methods to help our campus partners identify and/or locate interested alumni who can best support their needs.
We bring our years of on- and off-campus event experience to support new or existing events, creating a fun and highly interactive environment for our alumni and students.
You have a message, and we want to help you share it. We use our vast resources to communicate across our 220,000 alumni to contribute to our campus partner success.
When Miami alumni contribute back in any way, let's make sure we thank them for their efforts. We can identify an appropriate and personal way to recognize alumni in appreciation for their time, talent and treasures.
---
To communicate your needs or report how you recently engaged alumni, fill out the Alumni Engagement Form below. This form will capture basic information and prompt a follow up from one of our dedicated team members to learn more about your future alumni engagement needs and how we can help.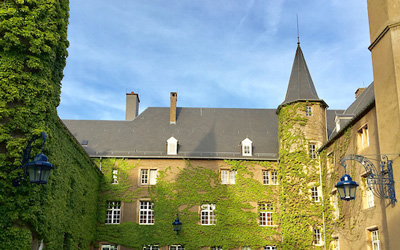 MUDEC 50th Anniversary
In October 2018, the Luxembourg campus is celebrating 50 years. The MUDEC Alumni Advisory Board wanted to create a year-long celebration culminating in five-day alumni reunion in Luxembourg to celebrate. The alumni association has managed the process from the save-the-date to the multi-location event that will bring over 1,000 people together to celebrate this important anniversary.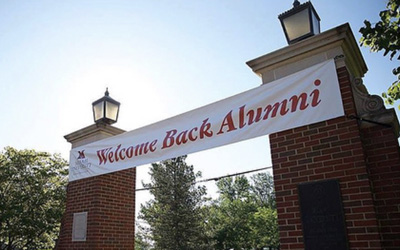 Council of Alumni Relations Liaisons
The Council of Alumni Relations Liaisons brings colleges and divisions on campus together to share ideas. Meeting every other month with representatives from CAS, CCA, EHS, CEC, FSB, CCES and ICA, the group talks about how they have engaged alumni and works together on plans to promote future activities.