The Arts and Science Alumni Advisory Board was formed in 2002 to provide advice, counsel, and assistance to the leadership of the college. Members of the board represent a wide range of careers and professions. They offer their expertise, experience and wisdom in order to enhance the quality of programs offered by the college and to enrich the quality of teaching and research.

Kris Bahner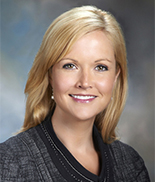 (BA '92, Communication and Public Relations)
Kris Bahner is Senior Vice President, Global Corporate Affairs for Kellogg Company, with oversight of the global communications, sustainability, philanthropy and government relations functions. She's the lead architect of Kellogg's Better Days global purpose platform addressing food security through innovative philanthropic and sustainability efforts. Kris has nearly 30 years of Corporate Affairs food industry experience. Prior to joining Kellogg, she held a variety of corporate affairs roles with Kraft Foods. Previously, she led public relations programs at Edelman Public Relations Worldwide and Powers Agency. Kris is the Executive Sponsor of the company's Women of Kellogg business employee resource group, President of the Kellogg Company Fund Board of Trustees, and President of the Kellogg Company 25-Year Employees' Fund, Inc.  Kris also serves on the boards for Family & Children Services and Battle Creek Unlimited.

Patty Caruso
(BA '89, Political Science & History)
Patty Caruso is the Founder and President of Beyond the Box Executive Marketing and Networking Solutions servicing boutique companies, small businesses, nonprofits, and real estate/development organizations with brand enhancement, market reach, professional networking, strategic fundraising goal planning, and the location of grant resources. Patty has worked in various government and political organizations such as the Campaign manager for an Ohio State Representative, marketed local municipalities and assisted with various local campaign initiatives. She was a top-tier market/design sales leader for Maidenform in New York, worked with Huffy Corporation as their merchandising/sales professional, and was the Marketing Director for Jessops Jewelry Chain in San Diego.

Steve Cook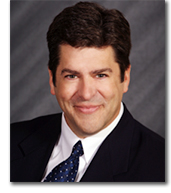 (BS '82, Mass Communication & Media Management)
Steve has worked in the television, entertainment and internet industries for over 30 years, most recently as Senior Vice President in Time Warner Cable's corporate strategy group, focusing on broadband and online businesses. He has also held positions in marketing, sales, programming, business and product development for several Fortune 500 companies. His background extends from helping to create some of the first interactive television programming at Warner Amex's QUBE to producing TV spots with the President of the United States and winning a Favorite Website of the Year Award for Road Runner. Steve holds an MBA in marketing and international business from New York University and a BS in mass communications and media management from Miami University. He resides in northern Virginia with his wife, Emily and their three children.

Summer Crenshaw - Vice Chair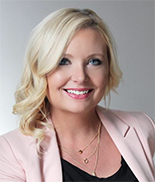 (BA '03, Communication in Public Relations)
Summer Crenshaw is a serial entrepreneur and speaker with over 15 years experience in marketing, branding, strategy and business development. Today Summer serves the COO and Co-founder at tilr, a revolutionary algorithmic hiring solution for companies and job-seekers that automates recruitment. tilr has scaled to 17 cities across the U.S. and has been recognized as CNBC's Upstart 100 Most Promising Startup and VentureBeat's Top Startup outside of Silicon Valley. A recipient of Cincinnati Business Courier's 40 under 40 Award and Women Who Mean Business Award, she is an advocate for women in tech and a leader in the Startup ecosystem in the Midwest. Her passion is rooted in creating value for underserved populations. She holds a B.A. in Communication from Miami University in Public Relations (2003) and A Masters in Interdisciplinary Studies with focus on Business, Marketing, and Communications from Liberty University (2018).

Karen Crone
(BA '88, English)
Karen Crone is Chief Human Resources Officer (CHRO) for Paycor, which provides human capital management (HCM) solutions to small and medium-sized companies. Since 2010, Karen has led Paycor's workforce growth from 430 to 1,700 Associates while maintaining its strong culture across an expanding geographic footprint. Prior to Paycor, Karen held senior executive human resources (HR) leadership roles at Convergys Corporation, Kendle International and American Modern Insurance Group (Munich Re). In these global roles, she significantly developed the talent acquisition, retention and leadership development practices to pace with growth. Karen holds an MA in Labor and Employment Relations from the University of Cincinnati and a BA in English from Miami University. She resides in Cincinnati, Ohio.

Kevin George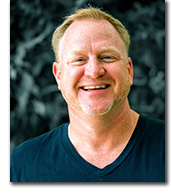 (BA '88, Speech Communication)
Kevin George has a 30-year career in sales and marketing including 13 years as a GM for Unilever and 6 years as Global Chief Marketing Officer at liquor giant Beam-Suntory. Kevin is most recently retired as President and CMO of integrated marketing agency, Mosaic. He serves on Board of Directors for New Belgium Brewing and Brightline interactive. Kevin has an MBA from Pepperdine University.

Erin Hennessy - Chair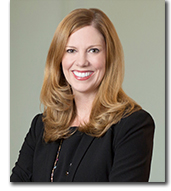 (BA '92, English Literature; Political Science)
Erin Hennessy, is the chair of Bracewell's trademark and copyright practice, focusing on trademark law, copyright law and internet and social media issues spanning many industries including entertainment, media, publishing, technology, retail, fashion and financial services. Erin counsels clients on all aspects of IP with a particular emphasis on supporting legal and marketing teams with branding issues facing their businesses. Prior to joining Bracewell, she was the assistant general counsel and chief trademark counsel for Time Warner Inc. Erin attended Miami's Luxembourg program. She earned her BA at Miami University and her JD from Widener University School of Law. She is married to Colonel Joseph D Davidson.

Michael Jacoby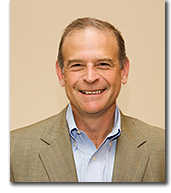 (BA '79, Economics)
Michael earned his MBA from Northwestern University. He is managing director for private wealth management for the Global Family Office Group of Deutsche Bank in Chicago. Additionally, Mike is responsible for Deutsche Bank's Private Wealth Management's offices in Chicago and Boston.

O'Brien Kelley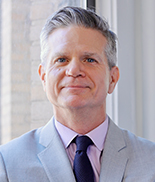 (BA '90, International Studies)
O'Brien Kelley is litigation and data privacy attorney who has also served as a producer on documentary and scripted feature films. Mr. Kelley graduated from Miami in 1990 with a B.A. in International Studies and a minor in French. He is currently a consultant for an international data privacy/litigation support consulting firm in New York. In his role as Director of Strategic Solutions at Special Counsel, he provides data privacy compliance, cyber breach response and litigation support consulting services to AmLaw 100 law firms and Fortune 500 corporations and provides advice regarding compliance with domestic and international data privacy regulations. As a litigator at the international law firm of DLA Piper, he represented pharmaceutical companies in large, multi-jurisdictional actions in state and federal courts, including consolidated mass-tort actions in multiple jurisdictions. In his transactional practice, he represented major film studios, lenders and independent film producers in structuring production agreements, cross-border film finance production deals, single and and multi-film financing transactions, and film slate financing vehicles. As a film producer, his credits include  Effie Gray (Emma Thompson, Dakota Fanning, and Greg Wise);  Half Widow; Ric Burns's  Andy Warhol: a documentary film for PBS's American Masters Series; and Cynthia Wade's Academy-Award® winning documentary Freeheld. Mr. Kelley currently serves as Chair of the Board of Directors of Housing Works, a non-profit organization in New York that provides free housing, medical care and other services to homeless New Yorkers living with HIV/AIDS and previously chaired the board of the Hetrick-Martin Institute, the largest non-profit organization in the U.S. that provides a safe-space, a high school education and host of other services to at-risk LGBTQ youth.

Timothy Lloyd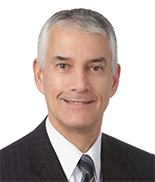 (BA '79, Political Science)
Tim is a partner in the Washington D.C. office of Hogan Lovells US LLP, where his legal practice focuses on tax planning and business transactions. He has been actively involved in the firm's recruiting efforts throughout his career and currently leads the firm's U.S.-wide Recruiting Oversight Committee. Tim also spent 6 years on Miami University's Pre-Law Advisory Board, including two years as its Chair. Tim received his B.A. in Political Science in 1979 from Miami University and his J.D. in 1982 from the University of Wisconsin.

Kim Lubel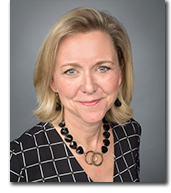 (BA '86, Spanish; International Studies)
Kim served as the Chairman, President & CEO of CST Brands, Inc. (NYSE: CST) from 2013 until CST's acquisition by Circle K in 2017. Kim joined CST Brands after over 15 years of service with Valero Energy Corporation, having served as its Executive Vice President and General Counsel. Kim currently serves on the Board of Directors of WPX Energy, Inc. (NYSE:WPX), an oil and gas exploration and production company, as well as the Board of Directors of PBF Energy (NYSE:PBF), an independent refining company. Kim is very active in the San Antonio, Texas community. Since 2009, she has served on United Way's Executive Committee and Board of Trustees and is chairing the 2018-19 community campaign for United Way. Additionally, Kim serves on the United Ways of Texas board. Kim is also member of the University of Texas Law School Foundation. Kim also holds an M.A. in International Relations from Baylor University, and her J.D. from the University of Texas School Of Law. Kim is a 2009 graduate of the Stanford Executive Program. Based in San Antonio, she and her husband Lance together have four adult-to-almost-adult children, three dogs and a cat named Tom.

Jeneen Springer Marziani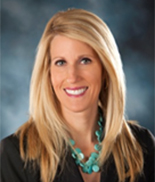 (BA '93, Speech Communication)
Jeneen is the Market President for Ohio and the Servicing Communication Executive in Consumer Marketing. Spanning over a 25-year career with Bank of America, Jeneen has provided her leadership across several businesses including marketing, sales, business development and operations roles. As Market President for Ohio, Jeneen leads the market teams to deliver business integration for our clients. She is responsible for coordinating with other Bank of America business leaders in the market to grow revenue, align local market initiatives to the company's business and corporate social responsibility strategies, and help deepen our connections with the communities where we do business. Marziani's current responsibilities also include statements, banking center divestures, Servicing Communications (strategic-large scale communications) for Card, Deposit, Home Loans, Small Business, Merrill Edge, and Hispanic Marketing and Operations. Jeneen sits on the Miami University Cleveland Development Board, Miami University College of Arts & Science Advisory Board and Benedictine High School Board and recently rotated off the board of the Ronald McDonald House of Cleveland after serving for 10 years. She is a Co-Sponsor for the Northern Ohio LEAD for Women employee network and an active participate in the United Way program. Jeneen was a 2018 Progressive Woman Award receipt presented by Smart Business. She resides in Cleveland, Ohio with her husband, who is also a Miami alum, and two children.

Rebecca A. Messina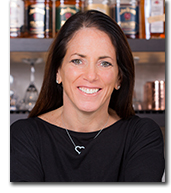 (BA '94, Spanish; Diplomacy & Foreign Affairs)
Rebecca Messina graduated from Miami in 1994 with BAs in both Spanish and Diplomacy & Foreign Affairs. In September 2018 she became the first-ever Global Chief Marketing Officer at Uber Technologies, where she brings together Uber's marketing teams from around the world. Prior to joining Uber, she was Senior Vice President and Global Chief Marketing Officer for Beam Suntory, the world's third largest premium spirits company. Messina has also spent 22 years at The Coca-Cola Company in marketing leadership roles across Europe and South America, ultimately becoming Coca-Cola's Senior Vice President of Marketing & Innovation, Venturing & Emerging Brands. A native of Batavia, New York, Messina speaks English, Spanish, French, and Italian. She is currently on the Global Board of the Mobile Marketing Association (MMA) and has also served on the National Board of Directors of the American Marketing Association (AMA), the Georgia State Marketing Roundtable, and the Atlanta Executive Board of the AMA. Messina is married, has two children, and lives in San Francisco, CA.

Beth M. Mikes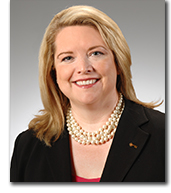 (BA '91, Public Administration)
Bethis a Managing Director in KeyBanc Capital Markets, responsible for the Corporate Syndications team. She manages a team of seasoned professionals who structure and execute syndicated loans for clients of KeyBanc Capital Markets as well as middle market clients in Key Community Bank. Beth received her BA from Miami University and her MBA from the Weatherhead School of Management at Case Western Reserve University. She is Series 24, 7 and Series 63 certified.

Graham Mitchell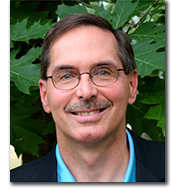 (BA '73, Zoology; MEn '76)
Graham also earned a Master's degree in environmental science from Miami in 1976. He recently retired, after 31 years of service, from the State of Ohio Environmental Protection Agency, where he managed the program that investigated, cleaned up, and restored Department of Energy and Department of Defense facilities in Ohio. Graham also serves on the boards of the Ohio Environmental Council and Fernald Community Alliance.

William G. Naphin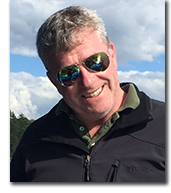 (BA '86, History and Political Science)
William has a 30-year career in financial derivatives with a specialization in interest rate options, yield curve analysis, and macroeconomic forecasting. He is currently managing a sales team at R.J. O'Brien in Chicago where our clients include investment banks, hedge funds, and global asset managers. William recieved his  MBA from Northwestern University in 1995.

Dana C. Paris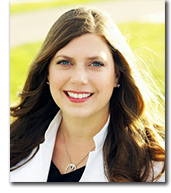 (BA '00, Psychology)
Dana Paris is the Head of Marketing at Vogue International a Johnson & Johnson Company. She joined Vogue International in 2014 as the Chief Marketing Officer and developed the global marketing vision and strategy. She was a key member of the management team that led the process of the sale of Vogue International to Johnson & Johnson in 2016 for $3.3 Billion. She has worked in CPG Brand Strategy and Marketing for the past seventeen years with a focus in Beauty and was awarded the 2017 Top Talent Award by the Cosmetic Executive Women's Organization. Prior to Vogue International, Dana was with L'Oreal USA for eight years in various Brand Marketing and Strategy roles. She has also worked in Brand Marketing for Kraft Foods, Hearst Magazines, and Hallmark Cards. She received her BA from Miami University and a MBA from NYU Stern School of Business. She current serves on Miami University's College of Arts & Science Advisory Board as the Chair and as the President of The Helen Gordon Centre for Women Board.

Karah Parschauer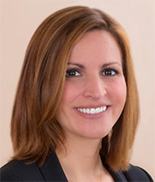 (BA '99, Zoology)
Since 2016, Karah Parschauer has served as EVP, General Counsel and Secretary to the Board of Directors for Ultragenyx Pharmaceutical, a publicly traded biotechnology company focused on the treatment of rare genetic diseases. In this role, she is responsible for leading the company's legal, compliance, and government affairs functions. Before joining Ultragenyx, Ms. Parschauer spent 11 years at Allergan, most recently as Vice President, Associate General Counsel. Prior to joining Allergan, Ms. Parschauer was an Associate Attorney at Latham & Watkins LLP. Ms. Parschauer has a Bachelor of Arts from Miami University and a Juris Doctor from Harvard Law School.

Jeff Patton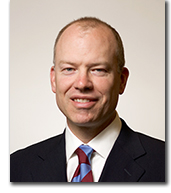 (B.Phil. '88, Interdisciplinary Studies)
Jeff is General Counsel for Midwest Tape,  LLC. After graduating from Miami, Jeff Patton earned a Master's degree from The University of Sheffield, in Sheffield, England, and a J.D. from Harvard Law School. He is currently General Counsel of Midwest Tape, a privately held distributor of audiovisual materials to public libraries. Midwest Tape's digital service, hoopla, allows users of participating libraries to access thousands of movies, television programs, audiobooks, ebooks, comics, and music albums via the web or the hoopla Apps for mobile and streaming devices.

James G. Reichert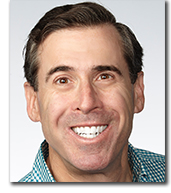 (BA '84, Political Science and English)
Jim is an entrepreneur and author. His ventures have included packaged goods, apparel, and technology, and he has co-authored 5 books. He has served on numerous civic boards including United Way, Jewish Federation, American Youth Soccer, and others. He holds Masters from University of Pennsylvania in Public Finance; Washington University (St. Louis) in International Affairs; and has been both student and faculty at Middlebury College's Bread Loaf School. He has two children, Sydney, (2017 MU graduate) and Shane (Northeastern U. Senior). He has competed successfully in golf, tennis, platform tennis and lawn bowling, is an avid fly fisherman, and once was a world-record holder in indoor rowing. He is writing a play, a non-fiction book, and a novel. His mantra is "Each day take a long walk; read a good book; make a true friend." He lives in Westchester County, NY and Buck Hill Falls, PA.

Dave Schuette
(BA '88, Mass Communication)
Dave Schuette is a business management executive with 25+ years of experience working in private and public technology, software and consulting industries in leadership positions. Dave is currently advising tech start-ups and most recently was an Executive Vice President at public tech company, Synchronoss Technologies. Prior to Synchronoss, Dave was a founding partner of data and analytics consulting firm, Knowledgent. Dave was on the leadership team and head of the strategy practice for BusinessEdge Solutions which was acquired by EMC. Dave received the Top 25 consultant of the year award from Consulting Magazine in 2007.

Darius Scott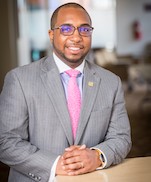 (BA '06, Political Science)
Darius Scott is an Assistant Vice President and Corporate Banking Business Development Partner in the Financial Institutions Group at Fifth Third Bank at their headquarters in Cincinnati, OH. He and his team provide banking solutions for Private Equity Firms, Asset Managers and Insurance Companies. Prior to Fifth Third, he held positions at Booz Allen Hamilton, United Way, and U.S. Bank. Darius serves as the Board Chair for Cincy Smiles Foundation, which was established in 1909 to play a critical role in the oral health of those who live in poverty in Greater Cincinnati. He also serves on the steering committee for the ArtsWave Circle of African American Leadership of the Arts.

Woodrow Stroud
(BA '63, Political Science)
Woody is Miami Class Agent for the Class of 1963 and chair, Class of 1963 50 Year Reunion Committee. He is retired president of Merchants Capital Management Corporation, retired senior vice president of National City Indiana, and retired lieutenant colonel, United States Air Force/Air National Guard last serving as commander, 178 Consolidated Aircraft Maintenance Squadron. Woody believes in Miami's philosophy of community engagement and so continues to participate in civic activities. He currently serves, or has served, on the executive committee and board, Miami Valley Regional Planning Commission; chair, Greene County Transit Board; Dayton VA Medical Center Veteran Advisory Board; Greater Dayton Area Hospital Association VA Medical Center Task Force; Dayton Development Coalition 2010/2020 Committee; president and trustee, Miami Valley Military Affairs Association; chair, Dayton Area Chamber of Commerce (DACC) Military and Federal Government Affairs Committee; DACC Board of Directors; interim chair, Ohio Employer Support of the Guard and Reserve; president and trustee Greater Dayton Jaycee Housing.

Beth Whelley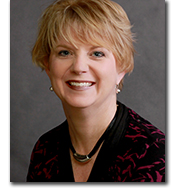 (BA '87, Speech Communication)
Beth is Sr. Vice President and Managing Director, Southwest Ohio, for Fahlgren Mortine. She works in corporate communications and public relations, focusing most of her work in crisis communications; presentation coaching and media training for executives; and community outreach and affairs. Whelley holds degrees from Miami University and Wright State University. She is active in the region, serving on the Board of Trustees for Sinclair Community College and the Miami Conservancy District.

Brian Wilcove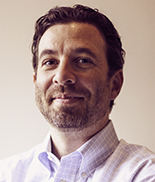 (BA '95, American History)
Brian Wilcove studied American History at Miami University and is now a Silicon Valley Venture Capitalist. How did this happen? After graduation, he did exactly what his mother wanted and went to work at a legal advisory firm in New York City, while contemplating law school. Imagine the life of a legal analyst in 1995, spending hours pouring over microfiche, stacks of old newspapers and a dose of the Dewey Decimal System, all to find one piece of information. Now add in an hour-and-45-minute subway commute, a curious and voracious reader, and an emerging technology hitting the mainstream. "An Introduction to HTML" and "Internet Protocols & Networking" quickly became Brian's commuting companions. The legal firm was replaced by a bleeding edge technology company, AOL, and that, as they say, is history. Brian has more than 20 years of experience investing with a focus on technology companies that push the boundaries. He has had many failures and an equal number of successes. Given that 9 out of 10 startups fail, this is a pretty good track record. Brian lives in the San Francisco Bay Area with his family. He scuba dives whenever possible. He is originally from Philadelphia.

Kierra Williams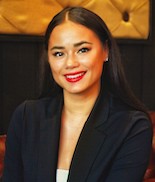 (BS '11, Psychology; Minor in  Black World Studies)
Kierra is the Global Talent Management Director for Global Operations and Technology for Goodyear Rubber & Tire Company. Upon completing her Bachelor's in Psychology with a Minor in Black World Studies, she has created and driven people strategies with notable brands such as Amazon, Shearer's Snacks, and Cardinal Health. In 2020 she was recognized by Columbus CEO Magazine as a Future 50 leader with the heart and mind to move the region forward. In addition to her professional accolades, she has been heavily involved in child welfare reform. As a former foster youth who aged out of care, she has a passion for improving outcomes for foster youth and has been an activist for both state and federal initiatives including: Extension of Medicare benefits to 23 for foster youth aging out of care who are actively pursuing post-secondary education and partnering with Secretary Dr. Ben Carson and the Dept. of Housing and Urban Development to provide on-demand housing vouchers for foster youth aging out of foster care in an effort to prevent homelessness. She has a passion for the Arts and also founded the Kindred Canvas Foundation to award an annual scholarship to a graduating senior pursuing a Creative Arts (or equivalent) degree.