Dr. Stephen Norris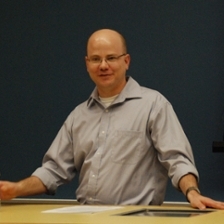 Professor of History and Interim Director, Havighurst Center for Russian and Post-Soviet Studies
EMAIL: norriss1@miamioh.edu
OFFICE: 250 Upham Hall 
PHONE: 513-529-2615
DEPARTMENT: History
Degrees and Institutions 
Ph.D. (Philosophy) University of Virginia
M.A. University of Virginia
B.A. (History) Millikin University 
---
Biography
Stephen Norris joined the Department of History at Miami University in the fall of 2002 after obtaining his Ph.D. from the University of Virginia. In 2006 Dr. Norris published his first book, A War of Images: Russian Popular Prints, Wartime Culture, and National Identity, 1812-1945 (Northern Illinois Press) and was awarded the Miami University Associate Student Government Outstanding Professor Award. In 2012 he published his second book, Blockbuster History in the New Russia: Movies, Memory, Patriotism (Indiana University Press). Most recently during the J-term of 2015, Dr. Norris organized and led a study abroad trip to Luxembourg,  France, and Belgium to commemorate the 100-year anniversary of WWI.
Dr. Norris studies images and propaganda in Russia during the 19th and 20th centuries.  His current research project is called "Communism's Cartoonist: Boris Efimov and the Soviet Century".  Boris Efimov (1900-2008) was the most significant political caricaturist in Soviet history and his cartoons helped to define Soviet visual satire from 1917 to 1991.  Currently, Dr. Norris' project on Efimov involves an exhibition of his works, an album containing examples of his cartoons, and a biography of his life and work.  He has presented his work on Efimov at Oxford University, New York University, and The Ohio State University.
Dr. Norris' teaching and research interests also include Russia since 1800, nationalism, visual history, and film.
REEES Related Courses
FST/RUS 263 Soviet and Post Soviet Russian Cinema
HST 374 Russia to 1855
HST 375 Russia and the USSR from 1855 to present
HST 428 Russia's War and Peace
ATH/HST 436/536 /POL 440/540/REL 470/570/RUS 436 Havighurst Colloquia
Selected Publications 
"The Real Leviathan" Russia Beyond the Headlines 6 February 2015: http://rbth.com/opinion/2015/02/05/the_real_leviathan_43475.html.
"Tolstoy's Comrades: Sergei Bondarchuk's War and Peace (1965-67) and the Origins of Brezhnev Culture" in Lorna Fitzsimmons, ed., Tolstoy on Screen (Evanston: Northwestern University Press, 2014): 155-177.
"Palace of Soviets: Andrei Andrianov's The Spy (2012)" and "Tverskaya Street: Valery Todorovsky's Hipsters (2008)" in Birgit Beumers, ed., World Film Locations: Moscow (London: Intellect Books, 2014): 122-125.
"The Great War That Produced an Imperial Apocalypse" The Moscow Times November 9, 2014: http://www.themoscowtimes.com/arts_n_ideas/article/the-great-war-that-led-to-imperial-apocalypse/510820.html.
"The Eastern Front Also Produced Great WWI Prose" The Moscow Times August 5, 2014: http://www.themoscowtimes.com/arts_n_ideas/article/eastern-front-also-produced-great-wwi-prose/504636.html
"The Tale Behind Pasternak's Zhivago as Exciting as the Novel Itself" The Moscow Times June 2, 2014: http://www.themoscowtimes.com/arts_n_ideas/article/book-review-the-tale-behind-pasternaks-zhivago-exciting-as-book-itself/501285.html.
"The Last Days of the Soviet Empire" The Moscow Times May 18, 2014: http://www.themoscowtimes.com/arts_n_ideas/article/book-review-the-last-days-of-the-soviet-empire/500344.html.
"Roots of Russian Nationalism Seen in 19th Century Ukraine" The Moscow Times April 29, 2014: http://www.themoscowtimes.com/arts_n_ideas/article/book-review-roots-of-russian-nationalism-seen-in-20th-century-ukraine/499176.html
"Ukraine's New Sites of Memory, Part III: The Two Banderas" The Moscow Times April 15, 2014: http://www.themoscowtimes.com/arts_n_ideas/article/ukraines-new-sites-of-memory-part-iii-the-two-banderas/498069.html
"Ukraine's New Sites of Memory, Part II: Chernobyl in the Heart" The Moscow Times April 7, 2014: http://www.themoscowtimes.com/arts_n_ideas/article/ukraines-sites-of-memory-chernobyl-in-the-heart/497654.html
"Ukraine's New Sites of Memory: A Candle in Kiev" The Moscow Times March 31, 2014: http://www.themoscowtimes.com/art_n_ideas/article/ukraines-new-sites-of-memory-a-candle-in-kiev/497140.html
"An Asymmetrical Culture War Fought in the Movies" Russia Beyond the Headlines special supplement to The New York Times March 28, 2014. Also available on RBTH website: http://rbth.com/opinion/2014/03/30/an_asymmetrical_culture_war_fought_in_the_movies_35459.html
Blockbuster History in the New Russia: Movies, Memory, Patriotism (Indiana University Press, 2012)
A War of Images: Russian Popular Prints, Wartime Culture, and National Identity, 1812-1945 (Northern Illinois University Press, 2006)