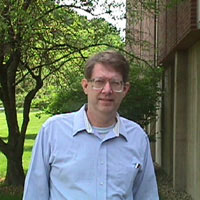 Associate Professor
Coordinator of English, Middletown Campus
220 Johnston Hall
Middletown Campus
(513) 727 3283
heydajf@miamioh.edu
Education
Ph.D., University of Pittsburgh, 1979
M.A., University of Pittsburgh
B.A., University of Pittsburgh
Teaching Interests
Research Interests
Histories of composition instruction
Writing program administration
Selected Publications
"Sentimental Education: First-Year Writing as Compulsory Ritual in U. S. Colleges and Universities." In Teaching Academic Writing in UK Higher Education: Theories, Practices & Models. Edited by Lisa Ganobscik-Williams. Basingstone, Hampshire, UK: Palgrave MacMillan, 2006.
"Along the DMZ Between Composition and Literature." In Composition and/or Literature: The End(s) of Education. Edited by Edith Baker and Linda Bergmann. Urbana, IL: NCTE Press, 2006.
"Industrial-Strength Composition and the Impact of Load on Teaching." In Historical Studies of Writing Program Administration: Individuals, Communities, and the Formation of a Discipline, edited by Barbara L'Eplattenier and Lisa Mastrangelo. West Lafayette, IN: Parlor Press, 2004.
"Fighting Over Freshman English: CCCC's Early Years and the Turf Wars of the 1950s," College Composition and Communication, June 1999.
"Challenging Antiwriting Biases in the Teaching of Film." In Cinema-(to)-Graphy: Film and Writing in Contemporary Composition Courses, edited by Ellen Bishop. Heinemann: Boynton/Cook Publishers, 1999.
Work in Progress
Dr. Heyda is currently working on "Another Chance for Reader Response Theory?" a paper first presented at the First International iPED Conference: Pedagogic Research and Academic Identities. Coventry University, Coventry, United Kingdom. September, 2006.