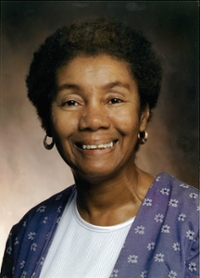 Associate Professor of Linguistics
Affiliate in Black World Studies, Global and Intercultural Studies
327 Bachelor Hall
Oxford Campus
513-529-5262
rahmanj@MiamiOH.edu
Education
PhD, Stanford University, 2004
MA, University of Texas, 1998
Teaching Interests
Sociolinguistics
Syntactic and lexical analysis
African-American English
Pidgins and creoles
Research Interests
The intersection of social class with regional and ethnic identity
Standard and vernacular varieties of African American English: structure, social contexts, verbal traditions
Linguistic profiling/language discrimination
Publications
"N Word as an Emblem of Survival Identity in African American Comedy." In The Routledge Companion to the Work of John R Rickford. Edited by Reneé Blake and Isabelle Buchstlaller. Routledge. 2019.
"Linguistics." In English Studies Reimagined: A New Context for Linguistics, Rhetoric and Composition, Creative Writing, Literature, Cultural Studies, and English Education. Bruce McComiskey, Editor, National Council of Teachers of English. Champaign, IL 2022. 45-80.
"Missing the Target: Group Practices that Launch and Deflect Slurs." Language Sciences. Volume 52. 70-81. Elsevier Publications November 2015.
"African American Divas of Comedy:  Staking a Claim in Public Space." The Oxford Handbook of African American Language. Edited by Sonja Lanehart.  2015.
"Verbal Dueling, including Dozens, Ritual Insult." Encyclopedia of Humor Studies. Edited by Salvatore Attardo. 2014
"Representations of Race." Encyclopedia of Humor Studies. Edited by Salvatore Attardo. 2014
"The N Word: Its History and Use in the African American Community." The Journal of English Linguistics, Volume 40, Number 2. June 2012. 137-171.
"Woman to Woman: Building Solidarity in African American Female Comedy. English World-Wide Volume 32, 3, Fall 2011. 309-337.
"Middle Class African Americans: Reactions and Attitudes toward African American English." American Speech, Vol. 83, Summer 2008.
"An ay for an ah: Language of Survival in African American Narrative Comedy," American Speech, Vol. 82, Spring 2007.
Online Publications
"Blackface Lays Bare Hidden White Male Anxieties." 2019. Medium.com.

"N Word: Looking at the Bad to Understand the Good." 2019. Medium.com.

"The N Word Question." Sociolinguists.com. Audio.
Work in Progress
Linguistic practices of the African-American middle-class
Establishing tests to identify instances of linguistic profiling