The Naval Reserve Officer Training Corps (NROTC), in the College of Arts and Science at Miami University, prepares young Americans to be able to assume the mantle of leadership of Navy Ensigns or Marine Corps Second Lieutenants. Midshipmen can join the program through either the National Scholarship, Presidential Preparatory Scholarship, or by joining as a College Programmer. More information about these options can be found in the Admission Section. Browse our website and learn more about what NROTC can do for you.
Academics
The Naval Science minor is an interdisciplinary program open to all majors. It introduces students to the broad field of naval service and provides specific information on the organization and operation of the United States Navy and Marine Corps. The naval science minor includes courses in physical and social sciences, formal reasoning, and computer science.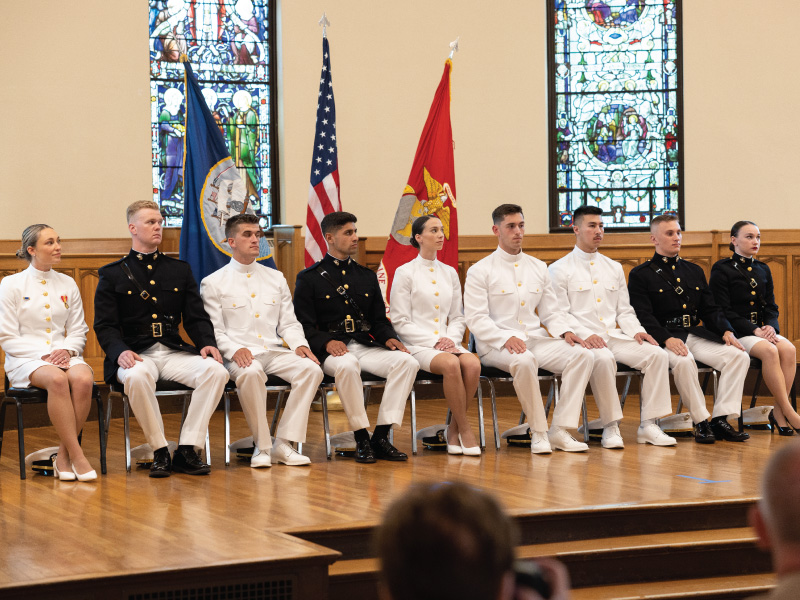 Careers
Upon graduation from Miami University and the NROTC program, Midshipmen commission either as Ensigns in the Navy or 2nd Lieutenants in the Marine Corps to begin their military careers. Midshipmen commissioning into the Marine Corps will proceed to The Basic School, where they will receive training and education in the fundamental competencies, tactical skills, and professional knowledge of a rifle platoon commander while developing leadership and decision-making skills to fight and win as company-grade officers in the Fleet Marine Force. At the conclusion of their training at The Basic School the new 2nd Lieutenants will be assigned their Military Occupational Specialty (MOS) assignments. Naval officers begin a career based on service selection into the fields below. Click on the community title to visit the official Navy/Marine Corps website to learn more about each community.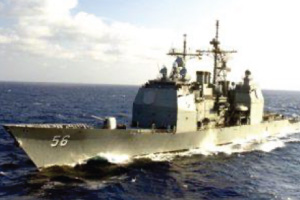 Upon receiving a service selection for Surface Warfare, Midshipmen will enter the training pipeline to become a Surface Warfare Officer (SWO). SWOs are Navy officers whose training and primary duties focus on the operation of Navy surface ships at sea and the management of various shipboard systems, which vary from being in charge of weapon systems to specific electronics. SWOs can be on a variety of ships including aircraft carriers and cruisers. The ultimate goal of most SWOs is to be in command of a Navy surface ship. Later in a SWO's career, they become a department head, which leads to becoming the Executive Officer and eventually the Commanding Officer of that ship. Within a SWO's first tour, their main goal is to become qualified as the Officer of the Deck thereby earning your SWO pin.
As 1/C Midshipmen, you will participate in ship selection with all the other future Surface Warfare Officers across the nation. Once you have selected a ship, you will report to Basic Division Officer Course (BDOC) in San Diego, CA or Norfolk, VA for 9 weeks. From there, you report to your ship and begin your Surface Warfare qualification process.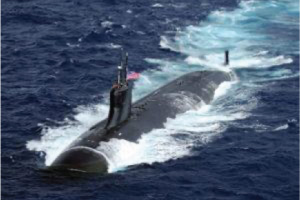 Upon graduation from Miami University, Midshipmen will begin the nuclear power training pipeline. The first stop is Naval Nuclear Power School (NNPS) located in Charleston, SC, a 24-week graduate-level course of study that provides a foundation of knowledge in topics such as differential equations, thermodynamics, and reactor dynamics. Following this is Advanced Nuclear Operator course at the Nuclear Power Training Unit (NPTU) in Charleston, SC or Ballston Spa, NY. NPTU is a 26-week phase that provides hands-on, operational training of a nuclear reactor. The third phase is Submarine Officer Basic Course (SOBC) located in Groton, CT, a 12-week course where officers learn about submarine operations, such as safety, damage control, seamanship, and the responsibilities of leading a submarine crew. An officer is then assigned to their first submarine. Once he/she has completed a rigorous qualification process while on the submarine, an officer will be authorized to wear the Submarine Warfare Device (golden dolphins).
To be selected for this career, Midshipmen must interview with the Director of the Naval Nuclear Propulsion Program and pass multiple technical interviews at Naval Reactors in Washington D.C. If accepted into this community, Midshipmen will recieve a $15,000 signing bonus and a $2,000 bonus upon completion of Nuclear Power School and Prototype. 
After successfully completing the ASTB and passing the flight physical, Midshipmen await selection as either a pilot or a naval flight officer (NFO).  After commissioning, new Ensigns begin an extensive series of training schools, beginning with basic aviation education at NAS Pensacola, FL. The aviation training pipeline takes approximately two years to complete, where Ensigns learn the fundamentals of naval aviation. Once the basic training pipeline is completed, Ensigns will be sent to specialized training in rotary (helicopters) or fixed-wing. Fixed-wing is later specialized into jets and multi-engine. Upon completion of flight training, naval aviators are assigned to a fleet replacement squadron, earn their wings, and train to operate their specific aircraft.
Special Warfare/ Special Operations
Midshipmen interested in SEALs or Explosive Ordinance Disposal (EOD) start the process during their junior year of college. Midshipmen must complete the Physical Screening Test (PST) and get selected for a SEAL or EOD cruise.
Midshipmen who desire to join the Navy's special forces must complete a special summer cruise between their 2/C and 1/C year in the program. These cruises are meant to resemble BUD/S and are very competitive to attend. Special Warfare requires midshipmen to be both physically strong as well as mentally strong in order to complete the tasks that lie before them. 
The Warriors of Tomorrow club at Miami University is a club run by Midshipmen to prepare those who desire to pursue the special warfare community. 
Candidates begin their training in San Diego, California. The first test for a SEAL officer is the three week Basic Orientation, which prepares the candidate for Basic Underwater Demolition/SEAL training (BUD/S). BUD/S consists of three, seven week phases: basic conditioning, combat diving, and land warfare training. After BUD/S, candidates must complete the SEAL Qualification Training (SQT), which prepares SEAL candidates for integration with a SEAL platoon. Before the SEAL candidate officially becomes a SEAL, the candidate must complete SERE School and parachuting qualifications. Once all these steps have been completed, candidates will officially become SEAL officers and will get to report to their SEAL platoon.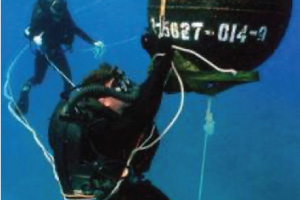 Candidates begin their training in Panama City, Florida. The candidates attend nine weeks of dive school at the Naval Diving and Salvage Training Center. Candidates will learn about scuba diving, physiology, and basic dive medicine. After dive school, candidates will transfer to the 42 week Basic EOD School in Fort Walton Beach, Florida. The school teaches candidates about air ordnance, improvised explosive devices, nuclear ordnance, and underwater ordnance. EOD candidates then attend three weeks of Basic Airborne Training at Fort Benning, Georgia where static line parachuting is taught. The last phase of EOD training is three weeks of EOD Tactical Training in San Diego, California. EOD officers learn small unit tactics, weapons training, and helicopter insertion. After the Tactical Training, EOD officers are assigned to an EOD Mobile Unit.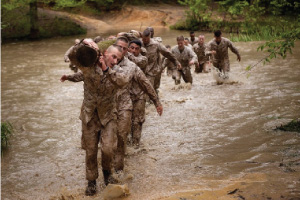 Between their junior and senior years of college all Marine option midshipmen will complete 6-weeks of training at Officer Candidates School (OCS) in Quantico, Virginia where their minds, bodies, and character are put to the test to evaluate their capabilities both as a warfighter and as an officer.  Upon successful completion and graduation from OCS and college, the midshipmen will be commissioned as a 2nd Lieutenant in the Marine Corps.
All Marine 2nd Lieutenants report to The Basic School (TBS) upon graduating from Miami University. Marine officers are given their MOS based upon their performance at TBS and the needs of the Marine Corps.  As the nation's naval expeditionary force in readiness, the Marine Corps has to be able to fight and win our nation's battles under austere conditions within contested maritime spaces across the globe.  Due to the austere nature of the Marine Corps' mission, it deploys task-oriented forces that have to be organized for self-sustainment.  The Marine Corps organizes as a Marine Air Ground Task Force (MAGTF) with Commend Elements, Ground Combat Elements, Aviation Combat Elements, and Logistics Combat Elements.  2nd Lieutenants have opportunities to compete for Military Occupational Specialties (MOS) within the Air, Ground, Logistics, and Special Forces.
Command Element (CE): Intelligence, Communications, Manpower Management, Cyberspace, Communication Strategy and Operations, Reconnaissance, Military Police, Financial Management, Judge Advocate
Ground Combat Element (GCE): Infantry, Field Artillery, Combat Engineer, Light Armored Reconnaissance, Assault Amphibious Vehicles
Air Combat Element (ACE): Naval Aviator, Air Traffic Controller, Air Defense, Unmanned Aircraft Systems, Electronic Warfare
Logistics Combat Element (LCE): Logistics, Mobility, Supply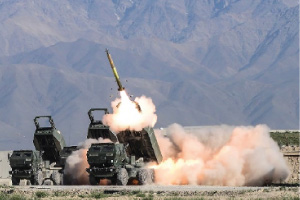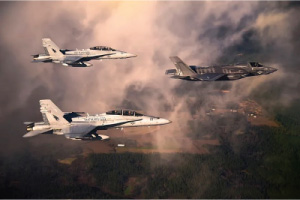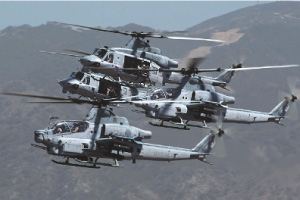 Cryptologic Warfare Officers are directly involved in every aspect of Naval operations – delivering information to decision makers by attacking, defending, and exploiting networks to capitalize on vulnerabilities in the information domain. The cryptologic warfare communities are seeking MIDN with degrees in technical fields, preferably one of the following: information systems, electrical engineering, computer engineering, information systems, computer science, systems engineering, general engineering.
Once selected into this community, newly commissioned officers will attend an eight-week Information Warfare Basic Course of instruction in Pensacola, FL. There they will learn the fundamentals of everything from electromagnetic theory to tactical cryptology to signals intelligence reporting.
As an Officer in the Nurse Corps, you'll provide high-quality nursing care wherever there's a need, from Navy medical facilities and ships to humanitarian aid missions across the globe. You will provide general nursing care for Sailors, Marines, other service members and their families at the best military nursing facilities on shore, at sea, and in the field. You will collaborate with Physicians, Surgeons, Cardiologists and other specialists to create and administer treatment plans. You will lead and direct Hospital Corpsmen while providing quality patient care.
Miami University NROTC Nursing program is only available to applicants via the national 4-year NROTC scholarship specific for the nursing program. Due to the demanding hours and clinicals of the nursing program, Nurse option MIDN have an abbreviated training pipeline. Nurse option MIDN are required to participate in weekly NROTC drill instruction periods, participate in two summer training periods of four weeks, and complete the following naval science courses:
Introduction to Naval Science
Seapower and Maritime Affairs
Leadership and Management I and II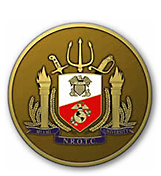 The mission of NROTC is to develop future officers mentally, morally and physically and to imbue them with the highest ideals of duty and loyalty, and with the core values of honor, courage and commitment in order to commission college graduates as naval officers who possess a basic professional background, are motivated toward careers in the naval service, and have a potential for future development in mind and character so as to assume the highest responsibilities of command, citizenship and government.
NROTC at Miami University
Miami University's NROTC unit accomplishes this mission by teaching each midshipman:
an understanding of the fundamental concepts and principles of Naval Science.
a basic understanding of associated professional knowledge.
an appreciation of the requirements for national security.
a strong sense of personal integrity, honor, and individual responsibility.
an educational background which will allow students to perform successfully in their careers, pursue continuing education in a field of application, and further their interest in the naval service.
a high state of physical readiness.
Core Values
For over 230 years, the Navy and Marine Corps Team has had success in both peace and war by reliance on certain values held by its members. These shared values are the most important factors that contribute to the success of the naval service. Our Core Values are honor, courage, and commitment. These values are enduring and are integral to the profession of arms. Our Core Values are neither situational nor merely workplace attributes; rather they epitomize the thoughts and deeds of a Naval Officer every minute of every day.
Honor
is a keen sense of ethical conduct, honesty, integrity, and responsibility.
Courage
is an attribute of naval officers who must exhibit this core value not only when it is physically hazardous, but also when morally challenged. Each must make the right decision in the best interest of the nation and the Naval Service without regard for personal consequence. Our freshmen (or Fourth Class) Midshipmen report aboard with character that has been formed through the diligent efforts of parents, family, teachers, coaches, religious and other youth mentors. It is our task to help each Midshipman continue to strengthen and develop that character so that they become the best Navy and Marine Corps leaders; to ensure that they can fulfill the sacred trust of successfully leading other young men and women into combat.
Commitment
to follow one's oath to the Constitution, to care for the safety, professional, personal, and spiritual well-being of each Marine and Sailor is the responsibility of every naval officer. Each must demonstrate respect toward all people without regard to race, religion or gender; treat each individual with human dignity; and exhibit the highest degree of moral character, technical excellence, quality, and competence.
History
The Naval Reserve Officers Training Corps (NROTC) Program was established in 1926 to create a broad base of citizens knowledgeable in both the art and science of naval warfare. The program provided an opportunity for young Americans to undertake careers in the naval profession.
In the beginning, there were only 6 NROTC units and the first commissions awarded in 1930 totaled only 126 new officers. Today there are more than 50 units covering more than 70 different colleges and universities which collectively commission between 1200 and 1500 new officers each year for the Navy and the Marine Corps.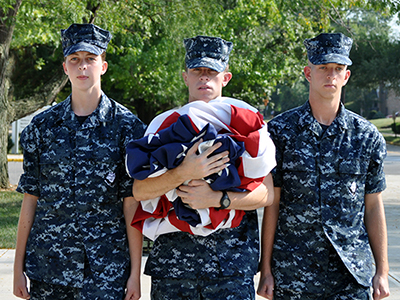 Privacy Policy and Security Notice
This is the World Wide Web site for official information about the Naval Reserve Officer Training Corps, Miami University. It is provided as a public service by the Commanding Officer of NROTC, Miami University. The purpose is to provide information and news about Miami University NROTC to the general public.
All information on this site is public domain and may be distributed or copied unless otherwise specified. Use of appropriate byline/photo/image credits is requested.
Unauthorized attempts to upload information or change information on this web site are strictly prohibited and may be punishable under the Computer Fraud and Abuse Act of 1986 and the National Information Infrastructure Protection Act.
For site security purposes and to ensure that this service remains available to all users, this government computer system employs software programs to monitor network traffic to identify unauthorized attempts to upload or change information, or otherwise cause damage.
Except for authorized law enforcement investigation and to maintain required correspondence files, no other attempts are made to identify individual users to their usage habits. Raw data logs are used to simply determine how many users are accessing the site, which pages are the most popular, and, from time to time, from which top level domain users are coming. This data is scheduled for regular destruction in accordance with the National Archives and Records Administration guidelines.
We will not obtain personally identifying information about you when you visit our site unless you choose to provide such information to us. If you choose to send email to the site webmaster or submit an online feedback form, any contact information that you provide will be solely used to respond to your request and not stored.
If you have any questions or comments about the information presented here, please forward them to the unit's website manager marioncm@MiamiOH.edu.
Naval ROTC
Commanding Officer Miami NROTC
67 Millett Hall
Oxford, OH 45056