Core Staff
Jonathan Levy, PhD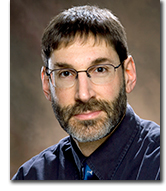 Dr. Jonathan Levy is Director of IES and Associate Professor of Geology and Environmental Earth Science. He administers the M.En. program and the undergraduate co-majors in Environmental Science and Sustainability. His research addresses how to improve our capacity to make reliable and practical predictions of contaminant fate and transport in groundwater systems with the goal of gaining a better understanding of the threats posed to groundwater resources and how to protect those resources.

Suzanne Zazycki, JD
Suzanne Zazycki, JD, is the Associate Director for IES, and is responsible for professional service projects, internships, and public and alumni outreach. Suzanne is a 1992 graduate of the IES program.

Jonathan Bauer, PhD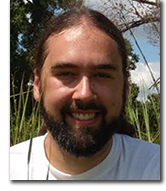 Dr. Jonathan Bauer is an Assistant Professor of Biology and IES. His research is focused on plant ecology, with particular interest in plant interactions with bacteria and fungi and application to ecological restoration and sustainable agriculture.  Jonathan teaches courses in food systems and ecology.

Amélie Davis, PhD
Dr. Amélie Davis is an Assistant Professor of Geography and IES. Her professional interests include contributing to research in human-environment interactions with a focus on landscape ecology, land change science, and sustainability. Her expertise lies in GIS and works both in urban and agricultural systems. ​She teaches courses in GIS, urban planning, and sustainability. [davis.amelie@MiamiOH.edu; 529-0809]

Sarah Dumyahn, PhD
Dr. Sarah Dumyahn is an Assistant Teaching Professor in IES. ​Her research interests are on human-environment interactions with an emphasis on social ecological systems analysis. Her recent research focuses on soundscape conservation and management within the U.S. National Park System.​ She teaches courses in environmental science and policy.

Tera Ratliff, MS, Research Associate and Lab Manager, Center for Aquatic and Watershed Sciences Laboratory
Lori Libby, MA, Senior Project Manager, Ohio Public Works
Denise Withrow, Program Associate

Affiliate Faculty
| Faculty | Department/Program | Research Interests |
| --- | --- | --- |
| Almquist, Catherine | Chemical, Paper, and Biomedical Engineering | methanol oxidation |
| Bailer, John | Statistics | biostatistics, experimental design and analysis, quantitative risk assessment |
| Berg, David J. | Biological Sciences | biodiversity, molecular ecology, and conservation of freshwater invertebrates |
| Blair, Annie | Media, Journalism, & Film | |
| Crist, Thomas | Biology | landscape ecology, biodiversity, conservation biology |
| Dong, Hailiang | Geology & Environmental Earth Science | mineral-microbe interactions, life in extreme environments, environmental bioremediation |
| Fisk, Melany | Biology | forest ecosystems, biogeochemistry, plant-soil interactions |
| Gladish, Daniel K. | Biological Sciences | prairie restoration, temperature, soil remediation, flooding |
| González, María J. | Biology | aquatic ecology, community ecology, predator-prey interactions, zooplankton |
| Gorchov, David L. | Biology | plant population ecology, population biology of harvested plants, invasive plants |
| Gunderson, Ryan | Sociology & Gerontology | |
| Hagerman, Ann | Chemistry & Biochemistry | plant tannins and effects of human consumption |
| Keiffer, Carolyn | Biology | ecological restoration, invasive plants, phytoremediation, bioremediation |
| Maingi, John | Geography | forest wildfires, forest regeneration, global change |
| Medley, Kimberly E. | Geography | biogeography, plant ecology, landscape ecology, conservation |
| Navakas, Michele | English | early America, Floridian geography, coral reefs |
| Ornelas, Roxanne | Geography | geographies of indigenous peoples, sacred lands and human rights |
| Pradanos-Garcia, Inaki (Luis) | Spanish and Portugese | |
| Prytherch, David | Geography | |
| Rech, Jason | Geology & Environmental Earth Science | |
| Rypstra, Ann L. | Biological Sciences | behavioral ecology, community ecology, predator-prey interactions, spiders |
| Simmons, Michele | English | |
| Stevens, Charles | Global and Intercultural Studies | cultural anthropology in the Pacific Islands and local agricultural sustainability |
| Stevens, M. Henry | Biology | ecology and evolution of community dynamics and diversity, statistical methods |
| Vanni, Michael J. | Biology | ecosystem and community ecology, food webs, aquatic ecology, watersheds |
| Widom, Elisabeth | Geology & Environmental Earth Science | application of trace elements and isotope systems |
| Zhang, Jing | Statistics | statistical modeling for environmental and biological sciences |