Western Center for Social Impact and Innovation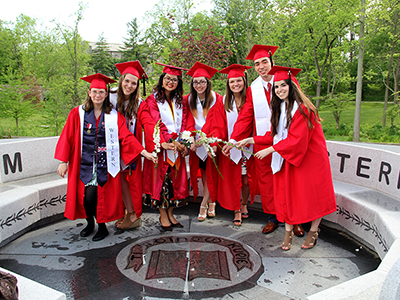 Some Western grads
The Western Center for Social Impact and Innovation is committed to addressing pressing challenges and opportunities in the arenas of social justice and innovation. Social engagement and activism have been central to the spirit of the Western Campus throughout the 150 years of its educational programming.
The Western Center will sustain this legacy and promote innovative responses to the concerns of human society in the public and private sector. The Western Center will engage students and faculty in conversations with community members and introduce national and international scholars working as scientists and social scientists to promote meaningful interdisciplinary dialogue.
Biennial themes grounded in the intersections between science and society will promote lectures and discussions, interdisciplinary coursework, and provide support for undergraduate scholars.
Read more about the center in the November 2018 CAS press release Western Program announces its launch of Western Center for Social Impact and Innovation in fall 2019.
For more information or to get involved, contact:
Dr. Jacqueline Daugherty
Acting Director of the Western Center
daughejd@MiamOH.edu