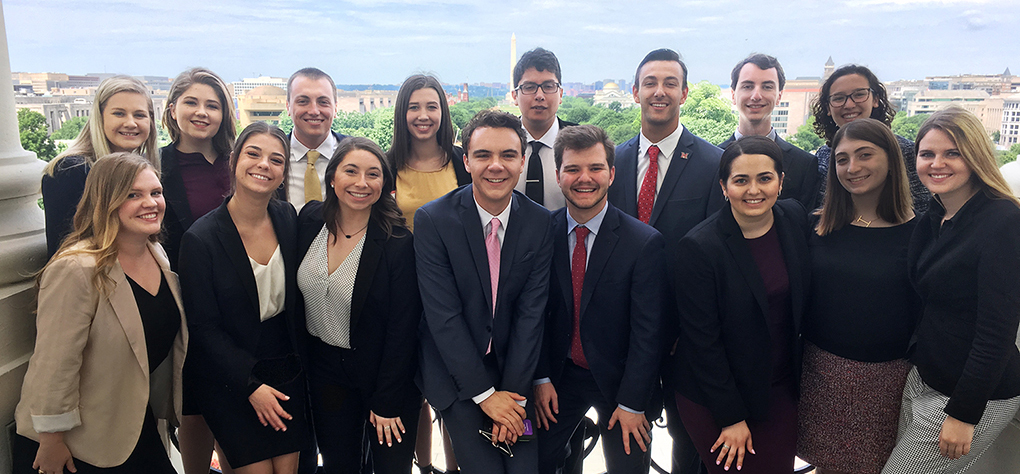 Is this for me?
Inside Washington students are usually in their second or third year at Miami when they arrive in D.C.
Range of majors we see most often: Political Science, International Studies, Journalism, Media & Culture, Economics, Strategic Communication, Social Justice, American Studies, Environmental Science, Statistics and Education. Others welcome, of course!
Students typically have a mix of experiences on their resumes that might include: volunteering on a political campaign or government initiative; a campus leadership position; summer internship for an agency or business or nonprofit; involvement in Miami's Government Relations Network; active role in campus political group; service work for a special interest group.
What classes prepare me?
Below are the courses we expect participants will have completed by the time they arrive in D.C. Applicants who cannot meet these goals should contact Inside Washington Co-Director Annie-Laurie Blair.
Complete at least one of these:
POL 241 American Political System
POL 343 American Presidency
POL 344 U.S. Congress
POL 352 Constitutional Law and Politics
POL 353 Constitutional Rights and Liberties
POL 356 Mass Media and Politics
POL 357 Politics of Organized Interests
POL 358 Political Parties in American Politics
Complete at least one of these:
JRN 201 News Reporting & Writing I
STC 259 Introduction to Strategic Communication and Public Relations
MAC/JRN 301 Law and Ethics
GEO 101 Global Forces, Local Diversity
HST 111 Survey of American History
ATH 185 Cultural Diversity in the U.S.
ECO 131 Economic Perspectives on Inequality in America
AMS 207 America A Global Perspective
ATH/ITS 301 Intercultural Relations
How do I apply?
When you apply via Miami Global Initiatives (see links below), you will need:
To answer a statement of interest set of questions on the program page
To upload your current DARS
To upload your resume
After you have completed the application materials, Inside Washington Program Co-Director Annie-Laurie Blair will contact you to schedule a personal interview.
Post-interview, you'll get swift notification if you have been accepted!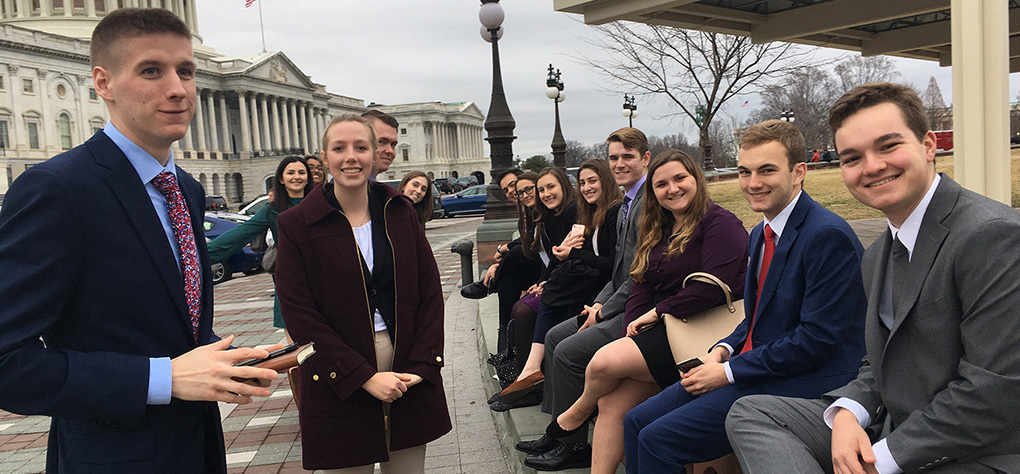 Estimating your Costs
Inside Washington costs include tuition and student fees, a program fee that covers housing, and out-of-pocket costs such as food, transportation and entertainment.
Thanks to alumni, the program has some scholarship money available. Be sure to indicate on your application form if you'd like to be considered for a scholarship.
Department of Political Science
218 Harrison Hall
Oxford, OH 45056