The JANUS Forum provides a place for members of the community to come together and discuss opposing views freely and passionately, and where students can explore the multitude of views that exist, and then arrive at their own opinions. It is a catalyst for developing timely, interesting, and rigorous discussion of public affairs. The forum is sponsored by the Department of Political Science thanks to the generous support of Thomas W. Smith (Miami '50).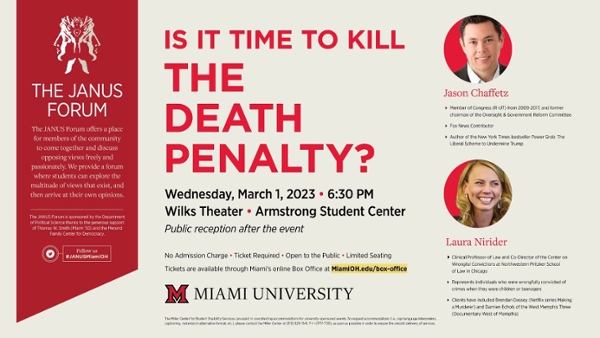 Is It Time To Kill The Death Penalty?
Wednesday, March 1, 2023
Speakers: Jason Chaffetz and Laura Nirider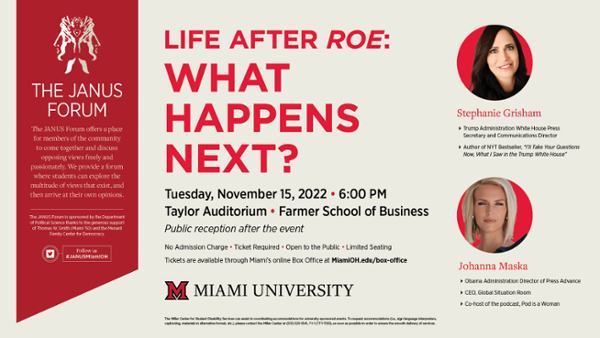 Life After Roe: What Happens Next?
Tuesday, November 15, 2022
Speakers: Stephanie Grisham and Johanna Maska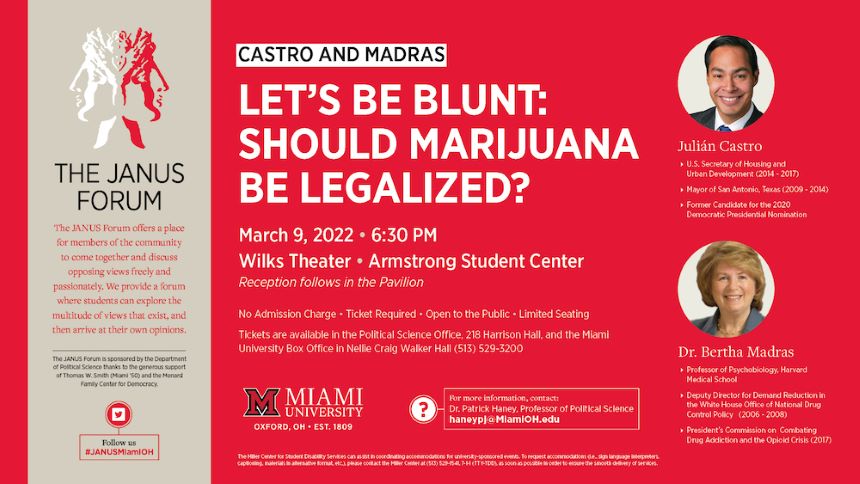 Let's Be Blunt: Should Marijuana Be Legalized?
Wednesday, March 9, 2022
Speakers: Julián Castro and Dr. Bertha Madras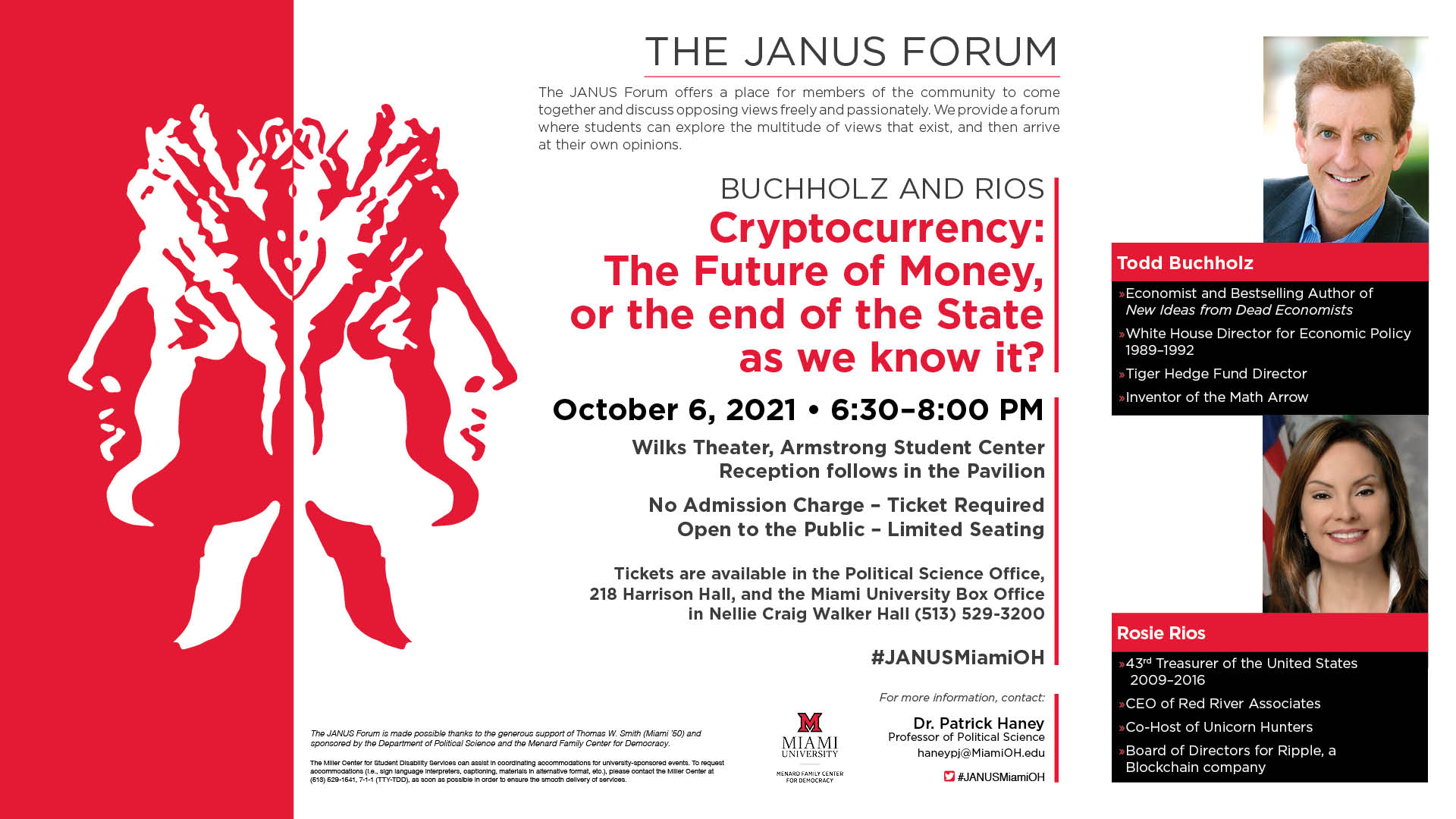 Cryptocurrency: The Future of Money or the End of the State As We Know It?
Wednesday, October 6, 2021
Speakers: Todd Buchholz and Rosie Rios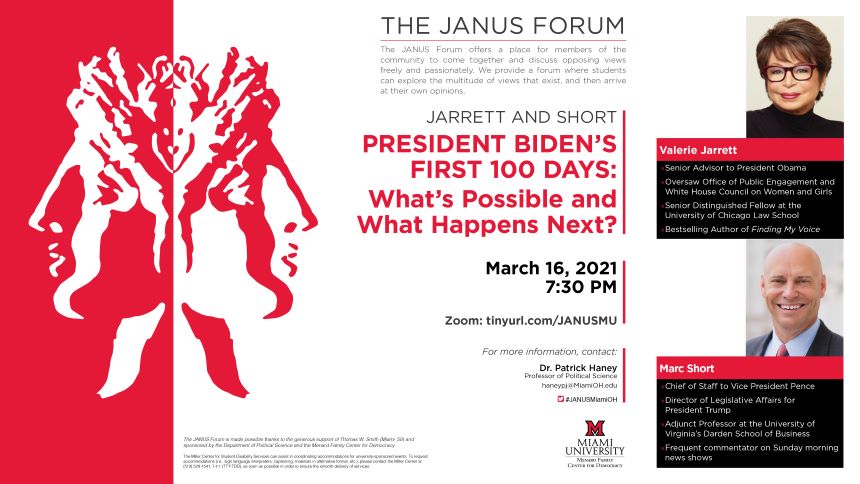 President Biden's First 100 Days: What's Possible and What Happens Next
Wednesday, March 16, 2021
Speakers: Valerie Jarrett and Marc Short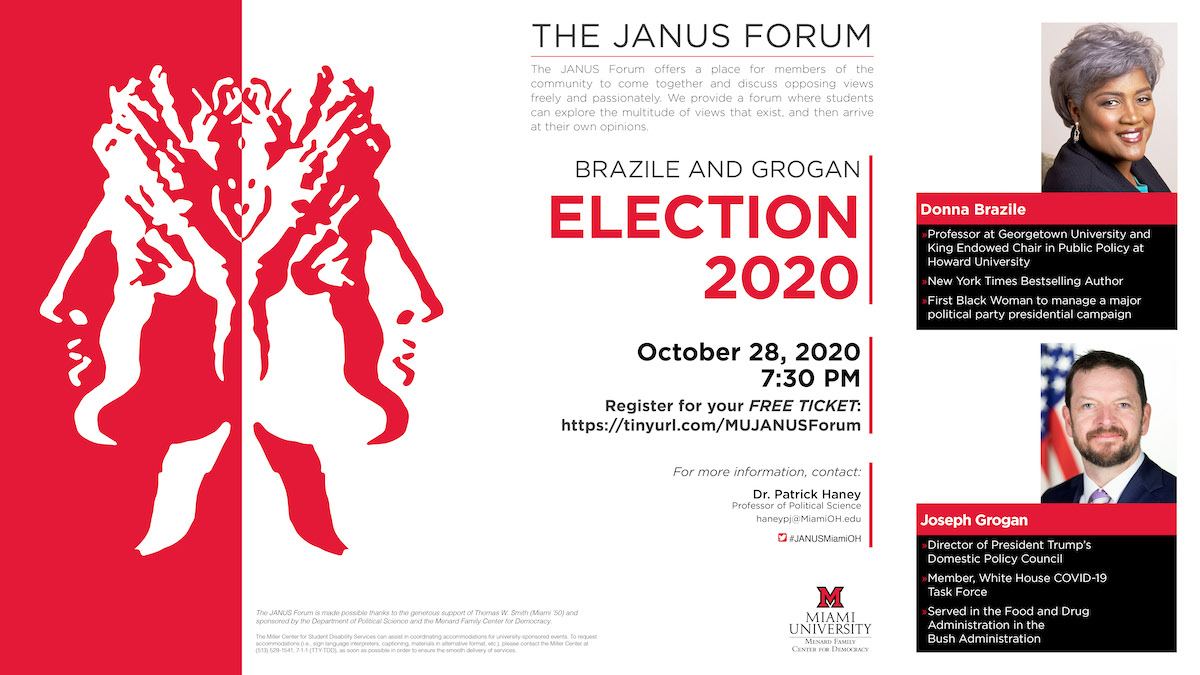 Election 2020
Wednesday, October 28, 2020
Speakers: Donna Brazile and Joseph Grogan
Contact for More Information
Department of Political Science
218 Harrison Hall
Oxford, OH 45056