Meredith Erb and Monica Schneider named 2022 Distinguished Educators for the College of Arts and Science
Erb's public lecture is scheduled for Oct 4; Schneider's will be held Oct. 25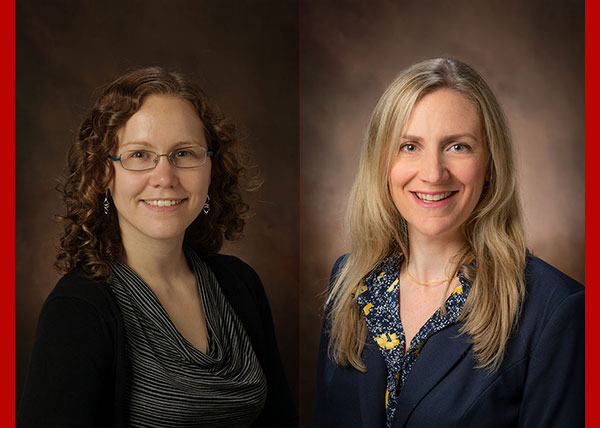 Meredith Erb, left, and Monica Schneider, right
Meredith Erb and Monica Schneider named 2022 Distinguished Educators for the College of Arts and Science
Meredith Erb, left, and Monica Schneider, right
Teaching Professor of Chemistry and Biochemistry Meredith Cline Erb and Professor of Political Science Monica Schneider are sharing honors as the 2022 Distinguished Educators from the College of Arts and Science.
For over ten years, Erb has engaged with her Miami University organic chemistry students to set them up for success through motivational, organizational, and intellectual teaching methods. She serves as a faculty teaching associate with Miami's Center for Teaching Excellence and is also the recent recipient of the 2022 Faculty/Staff Recognition Award from the Mallory-Wilson Center for Healthcare Education.
Schneider began teaching at Miami in 2007, covering both introductory and advanced courses in American politics. She has developed and taught some of her department's most popular courses, including Political Psychology, Gender Politics and Policy, U.S. Campaigns and Elections, and more. In 2021, she received the Outstanding Professor Award from Miami's Associated Student Government.
Meredith Erb: Engaging with students inside and outside the classroom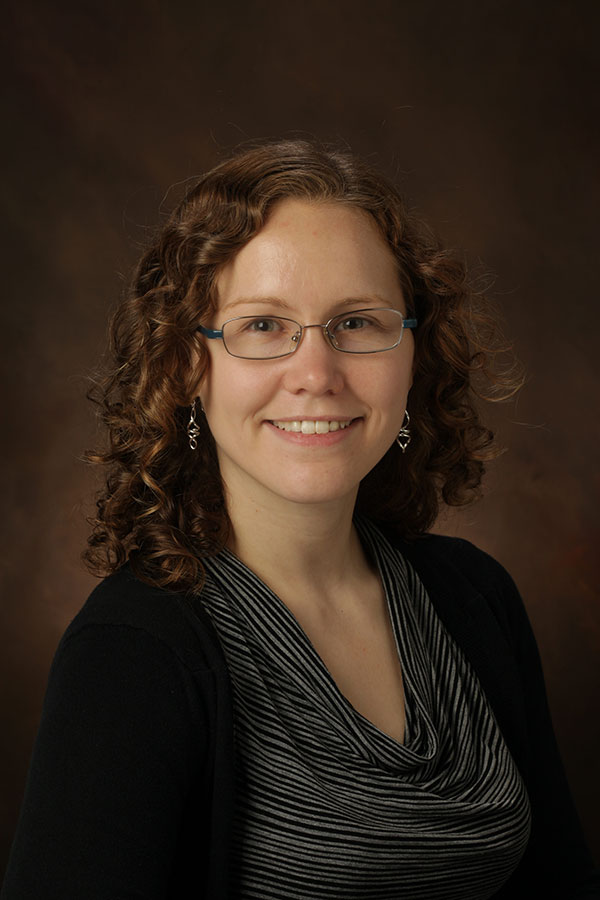 "Each time an instructor walks into the classroom, they are faced with the task of connecting with their students in a way that enhances learning," Erb said. "The question I ask is, 'how do we engage and motivate our students during class time and beyond?'"
Erb teaches three kinds of chemistry courses. "My teaching goals remain rooted in giving students the opportunities to learn and explore both inside the classroom/lab and outside of these traditional spaces," she said.
She said her goals as a teacher are to help her students apply critical and analytical thinking skills to organic chemistry; engage them through inquiry, experimentation, and discovery; and "support them with enthusiasm and kindness on their learning journeys." 
"Dr. Erb has taught us great studying and learning techniques that I have used throughout my college career and will continue to use,"  one of her students wrote in a testimonial. "I have never had a professor who is as genuinely interested and involved with her students' success."
In addition to classroom teaching, Erb also spends time supporting supplemental instruction for her courses, advising honors extensions, and sitting down with her students for individual or group meetings. 
"Meredith goes out of her way to make herself available to her students," said Scott Hartley, professor of Chemistry and Biochemistry and one of Erb's colleagues. "She builds close connections with and supports her students as they work through challenging material."
"I treasure these outside-of-the-classroom teaching opportunities because they give me the chance to get to know my students better and to encourage in them a love of learning and of chemistry," Erb said.
Monica Schneider: Engaging with Political Science like a musical instrument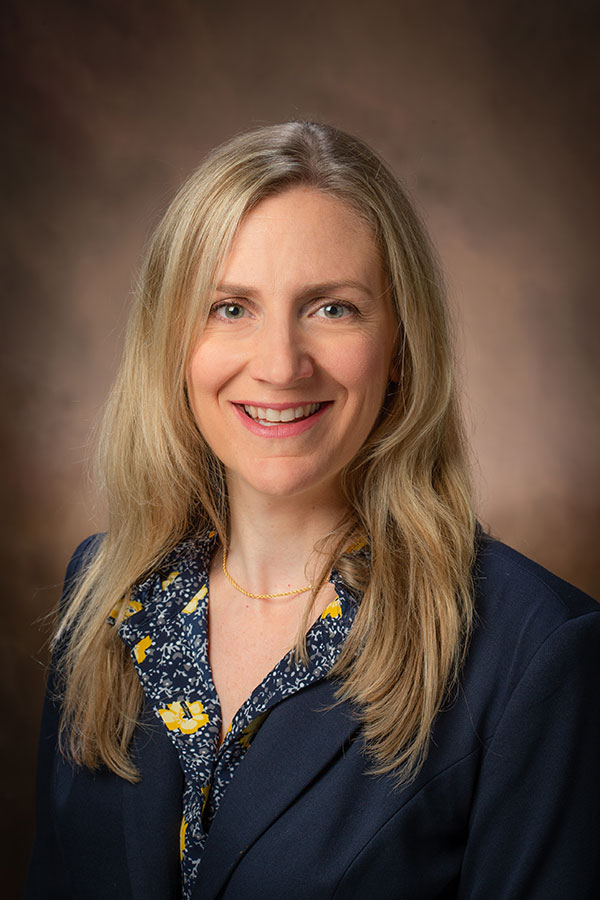 Like Erb, Schneider cherishes her connections with her students, but she said the COVID-19 pandemic prompted her to extend her concerns to their overall well-being and mental health. 
"Two key questions came into focus for me as a teacher," Schneider said. "How can I help students learn when their basic underlying needs have been compromised, and how am I making every reading and activity clearly relevant to the larger assignments and course outcomes while accommodating constantly changing circumstances?"
Schneider's approach to teaching is driven by an emphasis on care in her classroom while also challenging her students to engage in political science inquiry.
"On the first day of class, I introduce my teaching philosophy by using the analogy of playing a musical instrument," she said. "Just as you learn a musical instrument by playing it, you learn political science by doing it."
"Dr. Schneider creates an environment that allows students to prioritize both school and their well-being," one of Schneider's student nominators wrote. "We work on dense readings and have serious conversations in class about prevalent issues."
"I am constantly amazed by both Professor Schneider's energy and creativity in thinking about ways to engage students and improve the learning environment in her classroom, the department's curriculum, and the broader Miami community," said Bryan Marshall, chair and professor of Political Science.
Schneider said, "I recall my own joy analyzing data from my senior thesis and the deep discussions I had in college that exposed me to different perspectives. It is in this tradition that I continue to form relationships with students, to introduce challenging conversations into my courses, and to create a classroom environment where students playing the music of political science can be heard."