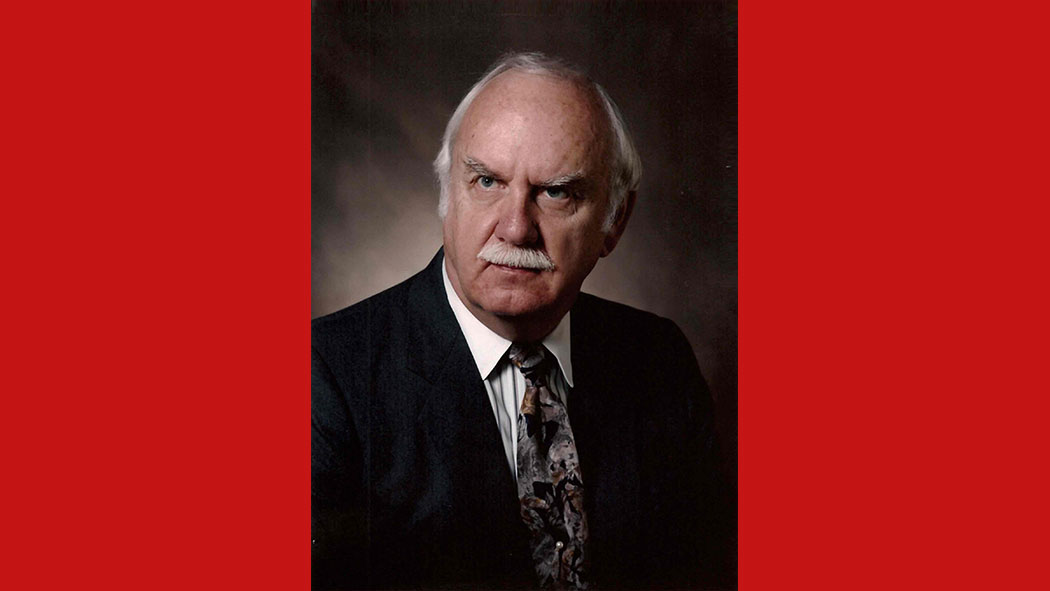 Gil Gordon
Gilbert (Gil) Gordon was Chair of the Chemistry Department from 1973 to 1984 and was instrumental in ensuring that the Department successfully made the transition from an MS to a Ph.D. graduate program. He was born in Chicago, IL in 1933 and lived a long and productive life, passing away in Oxford, OH in 2023. Gil received his Bachelor Degree in Chemistry from Bradley University in 1955 and his PhD in Inorganic Chemistry from Michigan State University in 1959. This was followed by postdoctoral study at the University of Chicago in 1960 with Henry Taube, a 1983 Nobel Laureate in Chemistry.
Gil then started as an Assistant Professor at the University of Maryland, becoming Full Professor in 1967. He was a professor at the University of Iowa for five years before coming to Miami University as the Chair of the Chemistry Department. During this time and until his retirement in 2003, Gil continued to teach and do research. One of his favorite courses to teach was the Freshmen Chemistry Lecture. He loved influencing young minds!
During his 45-year research and teaching career, Professor Gordon taught more than 10,000 undergraduate students and has published more than 200 peer-reviewed papers describing research with his graduate students, post-doctoral research associates, and other research colleagues. He has presented more than 400 research papers at national and international meetings, and he was an intellectual magnet attracting students and professionals from all around the globe. Gil created a powerful connection with Universities, and leading
researchers in Japan, Hungary, Russia, China, and Thailand.
As the first Volwiler Distinguished Research Professor at Miami, Gil was known internationally as an expert in drinking water disinfection chemistry, involving chlorine dioxide or ozone. Both fundamental inorganic chemical kinetics and new analytical chemistry methodologies were investigated. In 1993, Gil was awarded the Benjamin Harrison Medal for his overall academic excellence and service. He was also President of The International Ozone Association and enjoyed extending his influence internationally.
In retirement, Gil was a co-founder of the Gordon and Rosenblatt Consulting Firm for drinking water purification. Gil was also an unparalleled team builder and creator of consensus.
In his personal time, Gil was a connoisseur and collector of fine wine, held in his spacious home wine cellar. He carefully matched unique wine pairings with the special food at the Chef Celebration, a major fundraiser for the McCullough-Hyde Memorial Hospital in Oxford. Gil and his wife Joyce would entertain and celebrate potential new faculty candidates as well as Associate and Full Professor promotions. During such dinners, Gil would introduce us to his experience in wine and beyond such as his travels in Japan.
Upon his retirement, the Gilbert and Joyce Gordon Distinguished Lectureship was established. The purpose of this Lecture Series was to highlight, acknowledge, and recognize outstanding achievements and careers of our undergraduate or graduate students after they had left Miami. Of course, Gil and Joyce honored the Gordon lecturer with a special wine and food pairing dinner. As one of our Gordon Lecture Series speakers put it: "Professor Gordon added a second dimension in teaching chemistry".
Gil was also a Porsche car aficionado, one of which he consistently owned and would drive to work. Being a passenger with Gil on the open road was quite an experience. Sometimes Gil would find a chance to invite even a prospective faculty candidate to ride with him in his Porsche. He would take the person to an Indiana country road where he could accelerate from 0 to 60 mph in less than 5 seconds.
One of Gil's most significant days was when he fulfilled a lifelong dream… He became the owner of a Ferrari! Students often asked if he would take a moment to take their picture next to his amazing car. Wow!
Gil is survived by his wife Joyce, a Professional Calligrapher, who studied in the US, England and Japan. They met in graduate school and married in 1957.  Together they created a wonderful partnership, creating a legacy of a relentless, yet refined pursuit of endless education, fine food, excellent wine, and world travel. They have two children, Tom and Lyndi, both of whom graduated from Miami University. Gil Gordon's impact on making the Chemistry and Biochemistry Department one of Miami's strongest continues to this day. In addition, the personal effect that he had on the lives of so many students and faculty will be an ongoing Legacy. He was a tremendous catalyst for the life journey of so many and he will be remembered as such.