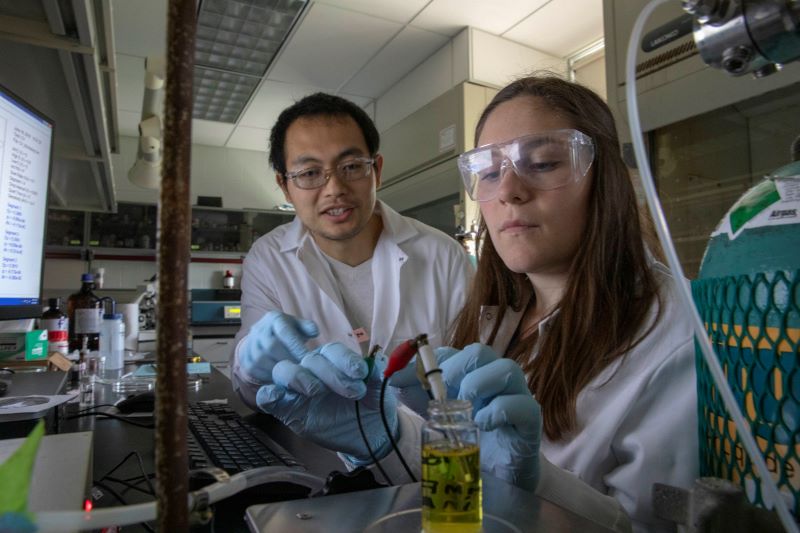 Research
Facilities
The Department of Chemistry and Biochemistry is located in a modern research and teaching facility, Hughes Laboratories. In addition to classrooms, laboratories, and stockrooms, the building also houses, Information Technologies, Printing Services, the Miami University Instrumentation Laboratory, and the Office of Environmental Health and Safety.  The building is adjacent to the new Business, Engineering and Science Library. This central location is a major convenience to the students and faculty of the department.
I recent years, major renovations to the undergraduate laboratories and the large lecture hall have finished.  These new spaces feature state-of-the-art technologies including electronic drawing boards, computer projectors and individual chemical hoods.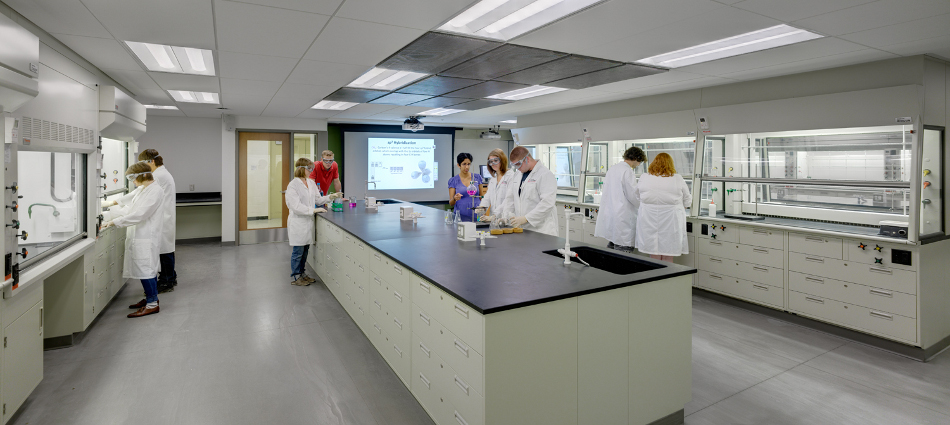 Centers and Laboratories
The following centers and laboratories work within the Department of Chemistry and Biochemistry and throughout the Miami University community.
Center for Chemistry Education
Institute for Development and Commercialization of Advance Sensor Technology (IDCAST)
Ohio Micromachining Analytical Chemistry Consortium
Departmental Safety
Safety is of the utmost importance when conducting research within the department. Before being enrolled in independent study courses, students must work through a basic lab safety presentation and complete the lab safety quiz, both of which are available on the Undergraduate Researcher Canvas site. To be enrolled in the site, please see your faculty supervisor or visit the main office.
Magnetic Resonance Spectrometers
One of the unique aspects of our department is our large array of state-of-the-art instrumentation. In particular, our department houses a collection of magnetic resonance instrumentation not found at most universities. Among these instruments are an 850 MHz solution NMR spectrometer, which was the first installed in the US and a Q-band pulse EPR, of which there are only a few in the nation. These uniques instruments form the basis of the High Field Magnetic Resonance and Ohio Advanced EPR laboratories.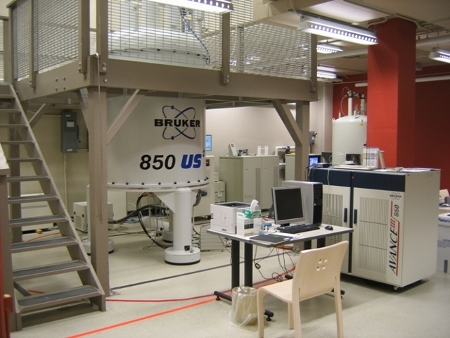 850 MHz Solution NMR
600 MHz NMR with Cold Probe
600 MHz Solution NMR
500 MHz Wide-Bore Solid State NMR
500 MHz Solution NMR
300 MHz Solution NMR
200 MHz Solution NMR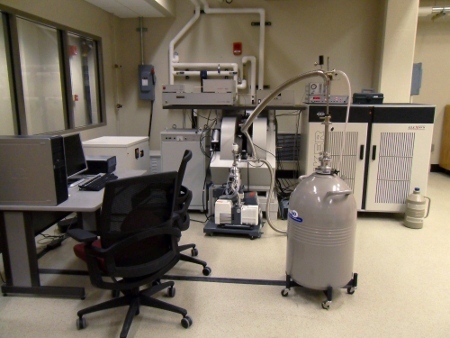 Pulse and CW X- and Q-Band EPR
X- and Q-Band Room Temperature CW EPR
X- and Q-Band Low Temperature CW EPR
Mass Spectrometers
The department Mass Spectrometry Facility is designed to support research for the university and is capable of conducting mass analysis on organic compounds, peptides, proteins, DNA segments, protein digestions, and synthetic polymers. Our AutoFlexIII MALDI-TOF MS, installed in 2009, allows researchers to rapidly analyze multiple samples using the 384 well samples tray. All levels of users are encouraged to get trained and gain hands on experience on this instrument. In addition to the MALDI-TOF MS, there is an LC-MS instrument that can be used for separation and mass analysis of small molecules and complex mixtures.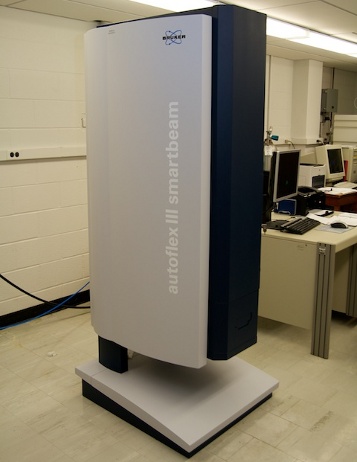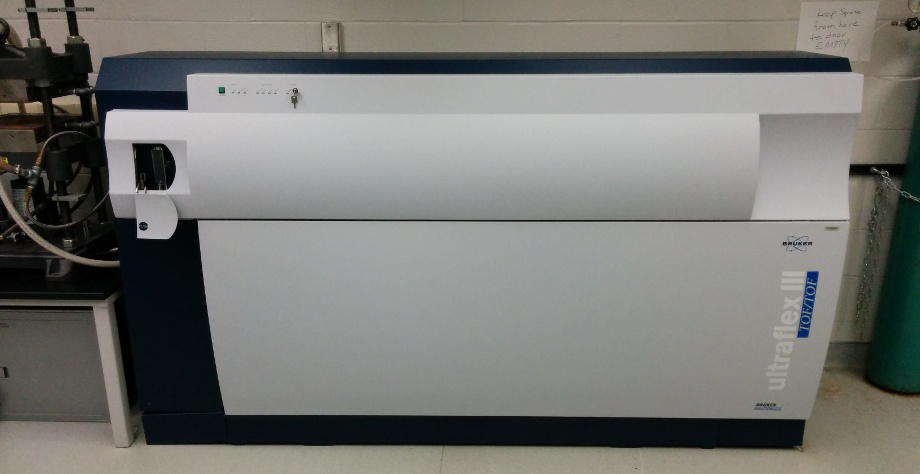 MALDI-TOF
LC-MS
GC-MS
ICP-MS
Research Publications
Publications from the department are listed here as they are posted on Crossref. Some articles may be missing, particularly for earlier years.
Department of Chemistry and Biochemistry
160 Hughes Laboratories
651 E. High St.
Oxford, OH 45056