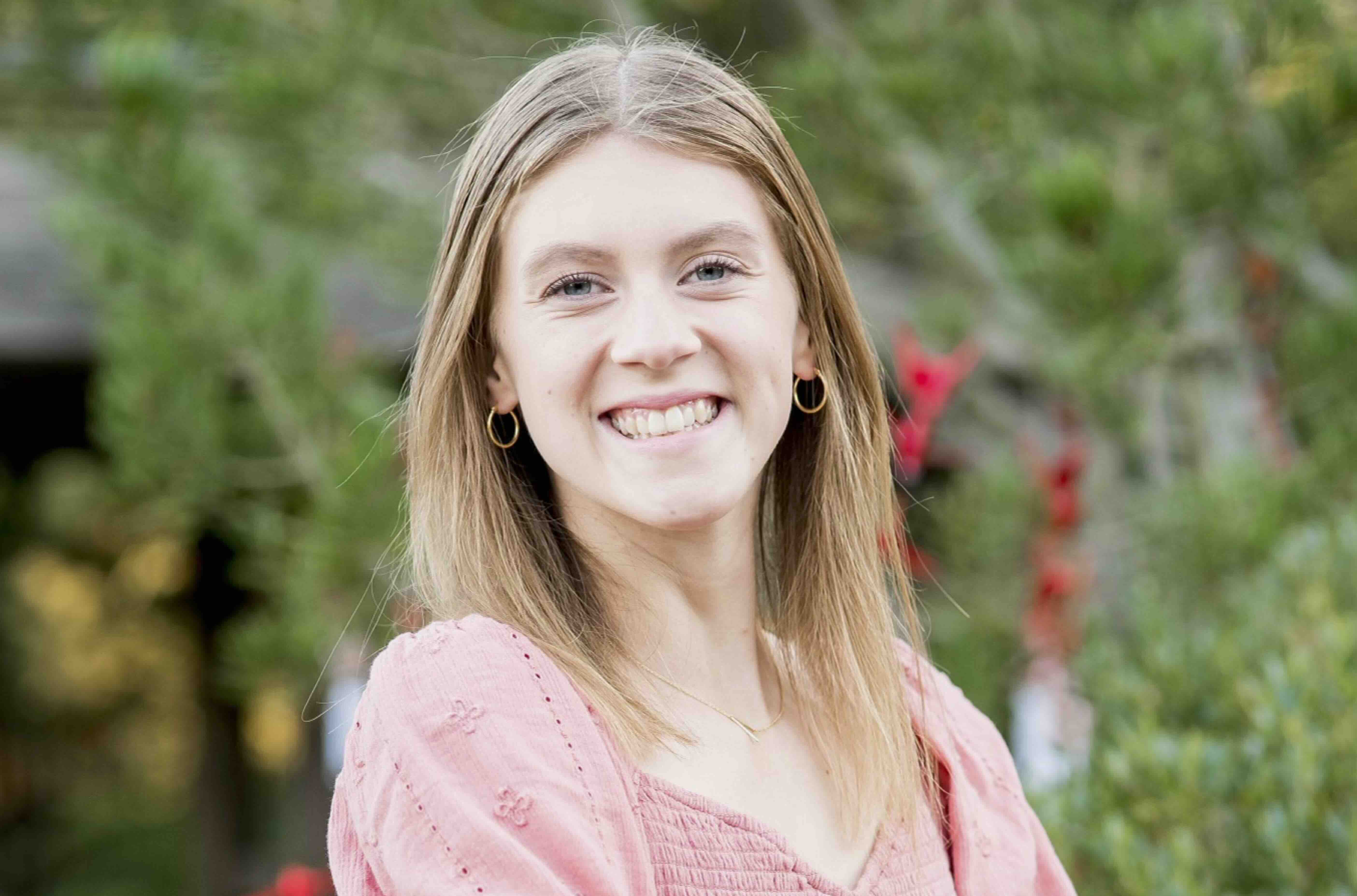 Hometown:

 

Tolono, IL
Class:

 

2026
Majors:

 

Zoology; Environmental Science (co-major)
Out-of-Classroom Experiences/Interests:

MU marching band and pep band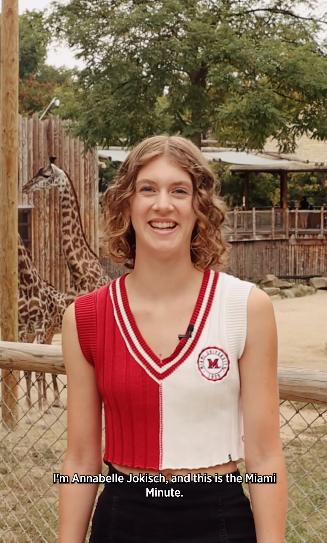 Annabelle Jokisch hosted the October 27, Miami Minute!
Watch to learn about the 20-year collaboration between Miami's Project Dragonfly and the Cincinnati Zoo. And, enjoy a special appearance from the beloved Fiona the hippo!
Why Miami?
When I visited campus I think I realized immediately this was where I wanted to be. The experience of Make it Miami was so personal - I felt so welcomed. The campus was also the prettiest I'd seen so far - as well as being the most manageable. I could really imagine myself walking through campus, going to classes, and nothing is more than a 20-minute walk away. In short, this was the first place that I felt I could truly call a second home.
---
How did you choose your major?
I knew for a while that I wanted to study Zoology, but I added the Environmental Science co-major when I met other Zoology majors and realized how much crossover there was and how applicable Environmental Science is to my field. Then, I added the Anthropology minor after meeting some majors and taking an Anthropology class that I loved.
---
Key Moment at Miami
I've had some really great professors here at Miami. Two that stand out to me are my German and English professors. They saw my potential and made me feel like I belonged there - I found a lot of my confidence in their classes. They not only were concerned about my academic performance, but they really cared about me as a person. I looked forward to those classes and still look forward to future German classes.
---
Favorite Miami Memory
Being a member of the Miami University Marching Band has greatly influenced my time here. It allowed me to meet some of my favorite people and has been something that connects me to people all over campus. Not to mention, being part of the MUMB creates such a sense of identity with Miami. I'm a a part of something bigger - representing the school, student body, and our school spirit.
---
What are your career goals?  
My degree would allow for several paths after I graduate. I am considering working for the government in Fish and Wildlife, doing research and working with a zoo, or pursuing a career with the NPS.