Susan Ewing
Associate Dean and Distinguished Professor
Metalsmithing
1981–present, tenured

Education
MFA, Indiana University
BA, Indiana University
AA, Stephens College
Private study with Master Silversmith Aldo Vitali, Rome, Italy (Summer, 1987)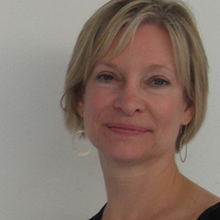 Susan Ewing earned her MFA with Distinction in 1980 and her BA in 1977 from Indiana University, Bloomington, and an AA from Stephens College, Columbia, MO, in 1975. She has taught undergraduate and graduate Jewelry Design and Metalsmithing at Miami since 1981 and is currently Associate Dean of the School of Creative Arts. From 1997-99, Ewing was a Senior Fulbright Lecturing Scholar at the Academy of Art, Architecture, and
Design in Prague, Czech Republic. In 1999, she taught as a special International Masterclass Professor at the Royal College of Art in London.
Miami University named Ewing a Distinguished Professor and Distinguished Scholar of the Graduate Faculty in 2005, and Distinguished Scholar in 2002. In 1996, Ewing was awarded Miami University's highest faculty honor, the Benjamin Harrison Medallion, and the Lifetime Achievement Award from Ohio Designer Craftsmen. In 1993, President Clinton honored Ewing as one of 80 artists selected for the White House Collection of American Craft.
Email: ewingsr@miamioh.edu
Website: www.studiosusanewing.com