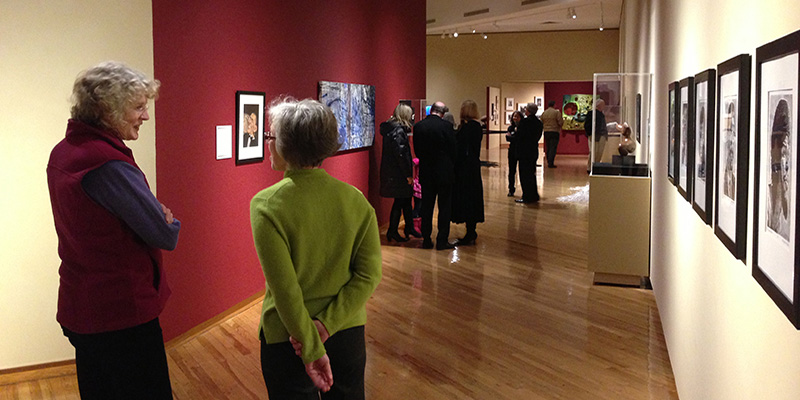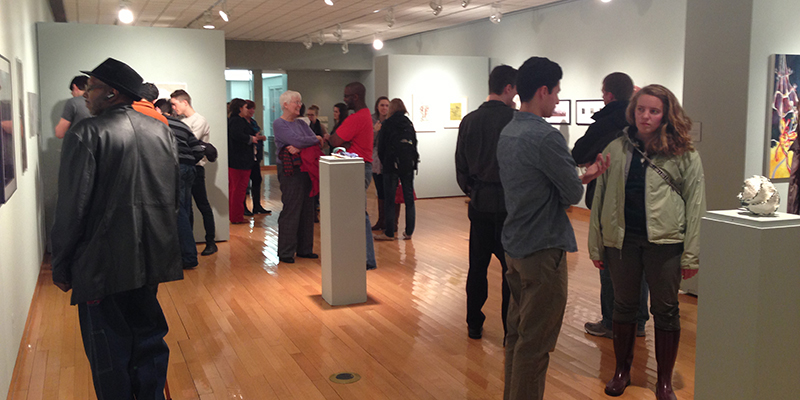 Considered visual laboratories, the programs of Hiestand Galleries exhibit artworks that highlight timely, enlightening, and challenging exhibitions that consider the ever-changing world of contemporary visual expression. With over twenty exhibitions per year, the galleries feature artworks by national and international artists and designers, as well as work by undergraduate and graduate students in the Department of Art. Two national competitions in painting and sculpture bring the latest trends in the 21st century to the forefront. A vital Visiting Artist and Scholars program aligns with the exhibition programs, and connects students to the professional artist and critics in this capacity, including studio visits, lectures, and off-campus events. Exhibition opportunities are available in three galleries in Hiestand Hall and in the Art Building Lobby.
Location: Hiestand Hall, off main lobby.
Ann Taulbee, Director
taulbeae@miamioh.edu
513-529-1883
---
For Hiestand Galleries information:
Gallery Hours: Mon - Fri, 9:00 a.m. - 4:30 p.m.,
Hours may vary with restrictions;
other hours available by appointment. 513.529.1883
All receptions are in the lobby of Hiestand Galleries, Hiestand Hall, 401 Maple Street, Oxford, OH  45056. 
Department of Art Faculty and Alumni Exhibition

Former and current Department of Art faculty and Alumni were reunited in a joint exhibition at the Miami University Art Museum. Held every four years, this display of recent work gives both groups an opportunity to showcase work developed outside of the classroom and independent of curricular responsibilities. The unique part for viewers is to explore new creations by familiar artists as well as discover diverse expressions produced by faculty who joined the department since 2018.
Contact Us
Department of Art
124 Art Building
Oxford, OH 45056