Communication Design Minor (formerly Graphic Design)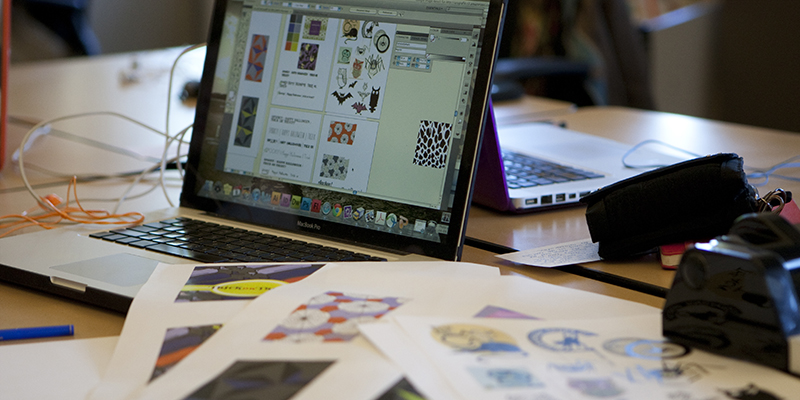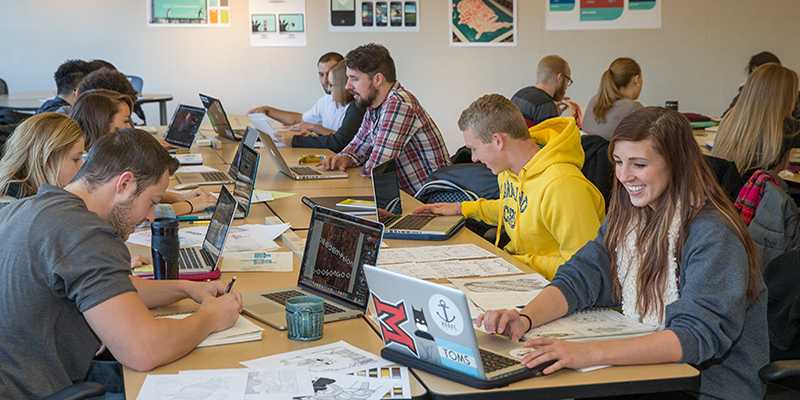 Applications are no longer being accepted for the Communication Design minor at this time
. Please
contact the Department of Art
to discuss options.
At Miami, Communication Design minors can:
Gain an ability to effectively organize verbal and visual information for various audiences.
Experience the processes of design thinking (concepting, prototyping, iteration, testing) to solve communication design problems in print and interactive environments.
Develop a working knowledge of various aesthetic and design principles.
Description
Through this collection of communication design intensive courses and supporting electives, students will gain the skills and experience necessary to craft meaningful visual communication outcomes that will support their main area of study and career goals.
The mission of the Graphic Design Minor is to enable learners to gain the communication design thinking, knowledge, and skills that will enhance their core area of study. Learners grow these competencies through exercises, projects, and learning experiences designed to develop practical, analytical, creative, emotional, and social intelligences. Those who complete the program are prepared to use their skills to develop and produce visual outcomes that communicate clearly, activating conceptual messaging and detailed aesthetic.
Outcomes
Students who complete the Communication Design Minor will be able to:
Demonstrate a basic working knowledge of design software (i.e. Adobe Photoshop, Illustrator, InDesign, XD).
Develop a fundamental competence to design with image and type in one cohesive composition.
Draw/Develop a believable and compelling design that clearly demonstrates how the solutions are used.
Create a clear information hierarchy using typographic styling and sizing.
Offer criticism that constructively highlights strengths as well as areas for development/consideration.
Admission
A minimum 2.75 GPA is required for admittance to the minor and is required for all courses in the minor. Students planning to take this minor should consult a faculty advisor in photography, printmaking, or painting.
Communication Design Minor Requirements and Courses
Prerequisite for admission to the minor
ART 343 Fundamentals of Communication Design
Core Courses
ART 455/555 A History of Design
ART 344 Visual Identity Design
ART 345 Communication Design Prototyping
Electives (pick six/eight hours from the following)
ART 105 Technical Drawing (1.5 hrs)
ART 111 Visual Fundamentals
ART 121 Observational Drawing
ART 256 Design, Perception & Audience
ART 353 The Business of Design
ART 460/560 Special Topics Design Studio
ART 320 Thematic Studio
ART 249 (1.5) or 450/550 (3) Letterpress Printing
ART 453/MKT 442 Highwire Brand Studio (permission of instructor required) (4 hrs)
CCA 111 Innovation, Creativity and Design Thinking
IMS 440 Armstrong Interactive (permission of instructor required) (4 hrs)
ART 436/536 Applied Experience Design: Walt Disney World (Summer) (3 hrs)
The Miami University Bulletin series is the official source of information about the programs and courses of study offered at Miami University.