Your Career in Art and Architecture History
Many students pursue art history with a goal of teaching or working in a museum, gallery, auction house, or other institution in which a knowledge of the history of art across cultures and civilizations is required. By that token the Art and Architecture History program is designed to prepare students for these types of careers.
But other students study art history without having these arts- and culture-based goals in mind. This is because the skills acquired through the study of art history prepare students to enter any professional field that requires a workforce that can work independently and in groups; take on projects that require inquisitiveness and intellectual versatility; distill information effectively, persuasively, and efficiently through written and spoken communication; and learn about and acquire broad expertise in order to expand knowledge and forge new pathways for innovative solutions to complex problems. In other words, students of art history, as all fields in the humanities, acquire skills that are suitable for a far wider range of professional tasks than just those that require knowledge of the content of art history.
---
Possible fields that do involve arts and culture, and thus utilize both the content and skills acquired through art history, include:
Museums and Galleries
Administration
Curatorial
Conservation
Restoration
Registrar
Collections Management
Exhibition Design/Preparation
Archive Management
Education
Tours
Sales
Publications
Development
Public Relations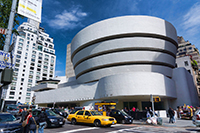 Education
Museum Educator
University Professor and Scholar
Administrative
Art Advisor-Private Collection Consulting
Digital Image Specialist
Library and Information Science
Publishing-Editing
Miami Art History Alumni Careers Panel (14:18)
Victoria Azzi ('14): Associate Account Strategist at Google, Ann Arbor, MI
Krista Dunkman ('13): Museum Specialist, National Museum of the United States Air Force, Dayton, OH
Sydney Kreuzmann ('12): Participatory Programs Specialist, Museum of Fine Arts, Houston, TX
Sarah Robison ('11): Art Educator, Franklin Park Conservatory and Botanical Gardens, Columbus, OH
Graduate Programs
Recent graduates of the program in Art and Architecture History at Miami University have enrolled in graduate programs in art history and related fields at such institutions as:
Art Institute of Chicago
Case Western Reserve University
Harvard University
Indiana University
New York University
University of Delaware
University of Oregon
University of Pittsburgh
University of Wisconsin-Madison
Many others have gone on to law school, medical school, and other professional programs.
Employment
Recent art history alumni have found employment at:
Franklin Park Conservatory and Botanical Gardens, Columbus, OH
The Frick, Pittsburgh, PA
Gagosian Gallery, New York
Google, Ann Arbor, MI
Metropolitan Museum of Art, New York
PS1, New York
Museum of Fine Arts, Houston, TX
National Museum of the United States Air Force, Dayton, OH
Many others have gone on to positions in a wide array of industries outside of the arts.
Why Study Art History?
Art History Skills
Art History at Miami
Lydia Jasper
Class of 2020
Curatorial Assistant at the Mississippi Museum of Art, Jackson, Mississippi
"Studying art history at Miami helped me gain practical experience that I use every day as I forge a path in the museum world. Working with professors who are passionate about their areas of expertise and learning with hands-on instruction inspired me to think about how art impacts our lives beyond the context of the gallery. I'm so grateful for the research skills I gained at Miami because they helped me land the position where I am today."
Ben Krautheim
Class of 2021
Textron Systems, Hunt Valley, MD
"As an art history major at Miami, I was able to develop invaluable critical thinking, communication, and problem solving skills through the exploration of a discipline that I have always loved. These skills are essential for one's development into a well-rounded young professional. The faculty in the art department are extremely passionate about the content they teach and are committed to fostering learning and growth among Miami students. The most memorable highlight of my time studying art history was the completion of an undergraduate thesis my senior year. It is an achievement that I speak of often, and an experience that I will never forget!"
Nina Church
Class of 2018
Master of Arts Candidate, Contemporary Art, Sotheby's Institute of Art, NYC
"The Art and Architecture History program was the necessary foundation I needed to pursue a career in the arts industry. The program provided a vast yet holistic understanding of art history that has continued to prove to be irreplaceable in both my professional career and graduate studies. I have found that the program provided me with a thorough education of the subject as well as practical skills whether I choose to pursue curatorial work, a career in an auction house or gallery, or educational programming. What I specifically loved about the program was the attention to detail and how receptive the professors were. Each class was valuably planned and taught and the professors were welcoming to any questions that I may have had."  
Caroline Bastian
Class of 2019
Master of the Arts Graduate in Art History, Penn State University
"Miami University's art history department truly allowed my passion for studying art history to flourish and provided me the educational foundation to pursue graduate studies, impactful research, and specific interests within the field. The art history department's high standards and unwavering dedication to my studies fostered exceptional opportunities. These included working hands-on within the various departments at the local art museum, presenting research at conferences, and receiving an unparalleled internship at the National Museum of African Art, Smithsonian Institution. Following my time at Miami, I continued my schooling at a Level-1 Research Institution fully funded through a teaching assistantship where I taught undergraduate classes and worked alongside the campus museum on a groundbreaking exhibition that partnered with multiple Smithsonian Institutions. Without the foundational support of the passionate professors in the art history department at Miami, I can guarantee I would not have the experiences or opportunities I have gained over the past six years." 
Sydney Herrick
Class of 2021
Visitor Relations Specialist at The Contemporary Austin & Curatorial Research Intern at the Contemporary Arts Center, Cincinnati
"Prior to joining Miami's art history program, much of my exposure to art was firmly rooted in the Renaissance, but from the moment I set foot in the small, midwestern town of Oxford, Ohio, my world opened up, including my awareness of and appreciation for the diversity of artistic expression. One after the other, I became enthralled with different movements and mediums such as African masquerade, Chinese Cynical Realism, Pictorialism, and Avant Garde film. With each step outside my comfort zone there was a professor-mentor—Dr. Fenton, Dr. Hatch, Dr. Stetler, Dr. Casper, Dr. Dell'Aria—to challenge me to make connections and refine my thinking and research. Each of these professors helped shape me into the determined and passionate learner I am today. It is this vision of celebrating the diversity of expression while honoring art as a critical part of the human experience that I will spend my professional life championing. If not for the invigorating and supportive environment developed by my teachers, I would likely not be pursuing an advanced art history degree. To put it simply: attending Miami is the best decision I've made and I will forever attribute my future academic and professional successes to the art history program and the amazing teachers there."
Olivia Keefer
Class of 2018
Insights Analyst for Monigle, NYC
"Choosing Miami, and choosing to study art history, has set me apart in competitive markets: honing skills in critical thinking, communication, and creativity. These elements are the root of problem solving and essential in my daily life communicating across internal teams and with clients. Studying art history allowed me to understand the importance of being curious and asking questions, collecting multiple data points, critically thinking about the research, and communicating the story in an engaging and insightful manner. These key skills, along with passionate and engaged professors, are things I am forever grateful for." 
Yichen Wang
Class of 2019
Master of Arts Candidate in Digital Humanities at the Swiss Federal Institute of Technology Lausanne (EPFL)
"Science is what we understand well enough to explain to a computer; art is everything else," said the famous computer scientist Donald Knuth. Starting as a computer science student at Miami, art history was not a part of my initial plan. The Miami Plan is a unique experience for international students like me to explore courses outside their major. I could still clearly remember from the first lecture that art history is not only about art but about humans. It has enlightened me to have a different view of world history in the form of art. I obtained a minor in art history thanks to the passion and support from the professors in the program. My interests in computer science and art history guide me to pursue a master's degree in digital Humanities at the Swiss Federal Institute of Technology Lausanne (EPFL). Without the art history program, I wouldn't consider furthering my study in such a fascinating and interdisciplinary field. The experience in the program holds a special place in my heart when I think about my time at Miami."
Victoria Azzi
Class of 2014
Associate Account Strategist at Google, Ann Arbor, MI
Looking back on my decision to study Art History at Miami University, I can honestly say it has been one of the best choices I have made in shaping my career. At the root of any degree is the ability to problem solve. What sets a degree in Art History apart is the ability to take those solutions and communicate them through a creative and effective narrative. Whether sharing my personal story or assisting my clients at Google with sharing theirs, I feel confident in my ability to communicate in a way that is both grounded in research and captivating to hear.
Krista Dunkman
Class of 2013
Museum Specialist, National Museum of the United States Air Force, Dayton, OH
What I value most about my experience as an art history major was how it taught me to think critically about how people engage with the world around them. Being able to understand the ways in which people choose to express themselves has been an invaluable skill that I've relied on throughout my career, in both digital advertising and museum work. My professors were dedicated and passionate about our success, and always made us feel like valued members of the art history community. When I reflect on my time at Miami, the opportunities and experiences I gained through the art history program are some of my most rewarding memories.
Sarah Robison
Class of 2011
Art Educator, Franklin Park Conservatory and Botanical Gardens, Columbus, OH
The art history program at Miami provided me with a field of study that encouraged my interest in the visual arts while challenging me to grow as a writer, speaker and thinker. I appreciated the passion and generosity of the department professors, who are not only experts in their field, but truly care about connecting with their students and supporting their careers beyond college. I feel lucky to have had the opportunity to study a subject I love while honing my communication skills and developing a deeper understanding of global perspectives.
Leslie Jones
Class of 2008
Independent Consultant for Cultural Institutions, Artists, and Designers, New York, NY
My experience at Miami, in the History of Art and Architecture program, was incredibly valuable in the development of my understanding, appreciation, and reverence for art and art history. In order to succeed in the arts, it is imperative that one first understand and master the academic foundation of art and its principles; the History of Art and Architecture program provided me this and so much more.
Suzanne Modica
Class of 1996
Modica Carr Art Advisory, NYC
As an art advisor in the contemporary art world, I attribute a great deal of my success to the art historical foundation that I received in the History of Art and Architecture program at Miami University. My curiosity and passion for art was encouraged, while I was challenged to develop the critical thinking and writing skills that are essential in my industry and in managing my own firm.
Faith Walker
Class of 2021
Majoring in Art history allowed me to explore the full spectrum of human creativity and its significant role in our lives over millennia. It offered me a glimpse into how we think about and interact with the material word around us, so the program's close partnership with the Miami University Art Museum was especially valuable. My interests in the public side of art history and circumventing the status quo of art historical scholarship guided me into an awesome Americorps job managing two small historic museums for the city of Ravenswood, WV.
Carmen Perez
Class of 2021
"The professors' passion for art history created an inspiring environment that led me to pursue at career within the art industry. I was able to utilize my education to obtain a position with Artsy, a leading online fine art brokerage firm. I'll be forever grateful for my education in art history provided by the Miami University professors."