Chief Departmental Advisor
224 Presser Hall
(513) 529-3076
philligl@MiamiOH.edu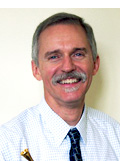 Gregory Phillips is a native of the Philadelphia area.  In sixteen years with the Miami Wind Quintet, he recorded four CDs and performed in Austria, Canada, the Czech Republic, Ecuador, England, Germany, Greece, Luxembourg, and Venezuela. During those same sixteen years, he also served as principal horn of the Echternach International Music Festival Orchestra. Since coming to Miami University, he has also performed with the Cincinnati Ballet Orchestra, the Cincinnati Chamber Orchestra, and the Ohio Valley Symphony. In more recent years, he has performed with the Cincinnati Horn Connection, the Frank Simon Band, the New Studio Big Band, and in Broadway productions.
Prior to Miami, he played principal horn for six years with the Toledo Symphony, and for two years with the Midland-Odessa Symphony, and was a member of symphony quintets for both ensembles. His previous teaching experience includes two years as horn instructor at Heidelberg College in Tiffin, Ohio, and two years as horn/trumpet instructor with the Midland (TX) Independent School District.
Mr. Phillips earned his Bachelor of Music degree, with Highest Distinction, at the Eastman School of Music. He received his Master of Music degree in horn performance from Bowling Green State University.  His primary horn teachers have been Verne Reynolds, Herbert Spencer, and Richard Miller.