Virginia Pearce Glick Young Musicians' Program
The Virginia Pearce Glick Young Musicians' Program is a program for young string players in the Oxford community and surrounding areas. Instruction is offered in violin, viola, and cello.  The Young Musicians' Program promotes musical literacy and appreciation through a combination of the best teaching methods currently available. Students in the Virginia Pearce Glick Young Musicians' program will develop a foundation for life-long musical participation and appreciation of music through private lessons, group classes and formal recitals.
Young violinists, violists and cellists beginning at age five are encouraged to participate. Students will be placed with the appropriate private instructor based on skill level and personal interview. In addition to weekly private lessons, students attend regular group classes to learn important musical skills and to perform for each other. In these classes the emphasis is on creating a sense of teamwork and mutual support.  A formal recital at the end of each semester provides an opportunity for students to perform on stage the music they have learned.
For more information about the Young Musicians' Program please contact director Christine House-Shumway at housesc@miamioh.edu.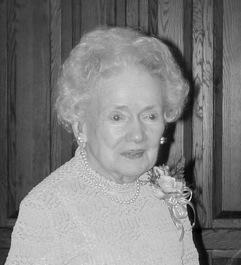 Virginia Pearce Glick attended Miami University to study music education in the School of Fine Arts, and graduated in 1930. She earned her way through school by singing soprano in a quartet at the Presbyterian Seminary Church, participated in several university choral performance organizations, and after graduation taught vocal music in Sandusky, Ohio for 65 years. She was devoted to music and its powerful impact on children. It greatly influenced her decisions throughout much of her life, and she will live on through her generous contributions to the musical life of young people at Miami.