Cohort 2 was established during the 2012-2013 academic year. Scroll down to meet the members of our group.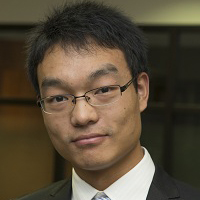 Yujie Bai
Electrical Engineering
I am from Zhengzhou, Henan, which is in Middle East section of China. In my first year of high school, I did not want to study abroad. I just wanted to go to a good college in China. In my second year, I began to think about study abroad because my cousin went to America. My parents started to consider education level, expense, and my future job. In my last year of high school, my family made a decision to let me go to America for college. Then, I started to research universities in the USA. When I looked at best colleges of US News rankings, I saw Miami University and read the introduction of this school. I thought that this school was beautiful and student-faculty ratio is 17:1, and 30.4% of its classes have fewer than 20 students. After a year in Miami University, I experienced the beautiful campus and higher academic atmosphere.
A leader is an innovator. In my second year in Miami University, I wanted to learn about the real world. Lockheed Martin Leadership Institute provided the opportunity for me to study the knowledge, enrich my experience, and learn more about teamwork. At same time, I can improve my leadership skills and meet many successful people who have already worked in some companies or are executives of some companies. I can also improve my communication skills. As a team, I need to talk with my teammates who are also engineers. What I will learn in the leadership institution will help me make the world a better place.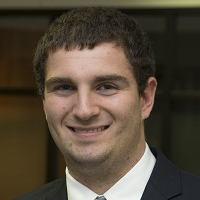 Michael Berg
Mechanical Engineering
My future goals are based around a dream that I have. I have always had a desire to accomplish something great in my life but until recently haven't been able to figure out precisely what that was. I have finally discovered what my dream truly is. I want to be a part of something that changes people's lives drastically.
I gained inspiration for this dream when I went to New York City recently. I was inspired by the sight of the Statue of Liberty and knew that what I wanted in life was to create something as incredible and inspiring as the Statue of Liberty. Although I haven't quite figured out what this exact object is, I have found myself more driven and determined than I have ever been in my entire life.
This cohort is part of my direct plan to reach my dream. In order to have a significant impact on such a major engineering project a significant leadership position would likely be required. Developing leadership skills now can help me get ahead in the employment field and hopefully one day present me with an opportunity to do something great. Also the contacts that I would have the opportunity to make in the Lockheed Martin company would present me with a great chance to show a large company what I can really do.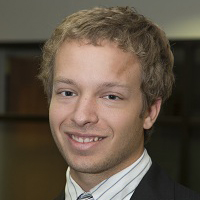 Jesse Bramble
Electrical Engineering, Engineering Management
From an early age, I developed a fascination with how things work. As I grew older, this fascination turned into a passion of understanding why the items I used everyday were functioning. It became clear to me in high school that I wanted to pursue an education in engineering, and after a year of college I found my passion in electrical engineering. With an engineering education, students become very skilled at understanding the technical aspect of the work environment. What most students don't realize, though, is that the work environment is much more than just a technical field. This is why I decided to pursue the Lockheed Martin Leadership Institute. I want to develop the leadership and communication skills necessary to succeed in the real world. Leadership is a quality that is absolutely necessary in the work environment, so I plan on using this program to gain a better understanding of what leadership really is and how I can apply it to my life. I plan to take the skills I will develop in this program over the next few years and use them to help me reach my goal of becoming a successful manager and leader in the engineering field.
Ryan Ettenhofer
Mechanical Engineering
I had no doubt that I wanted to be an engineer from the age of about 6 or 7. Nothing sparked my interest more than trying to build and take apart things. Leadership though, was much different. I had some high school experience as captain of sports teams, and work experience as a position in management of others, but until recently I didn't believe it was right for me. This changed about half way through LeaderShape when I lead a group of blindfolded people to do a very challenging and tedious task.
I am beginning to learn more and more about the professional side of my future career. One cannot simply have an idea and expect everyone to ask you about it, or to even accept it. While education can give me great opportunities, communication will allow me to capitalize on them.
Opportunities for growth on this campus are everywhere. I have joined a fraternity, started research, participated in clubs and intramural sports. I am excited to see where the Leadership Institute takes me, and what exciting new opportunities are in store.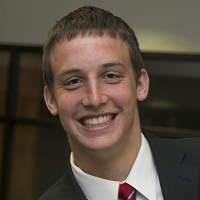 Daniel Ferriell
Chemical Engineering with Concentration in Paper
Ever since I was little my father and I were obsessed with the space and all of the spacecraft behind it. We were very involved in making model rockets and sending them up and retrieving them. Being at such a young age I never understood all of the math and science behind them so I tried to learn as much as possible how things worked. When I was in high school I took as many engineering, math, and science related courses possible to feed my hunger for that knowledge but it was not until I came to Miami University have I really been able to quench my thirst for it. However, after working on many group projects, along with two internships the past two summers at a company named Bullen Ultrasonic, have I learned a lot on what it takes to be a successful engineer. In order to accomplish the things I want to achieve, working in a group is going to be a very critical point. In order to help develop and expand my leadership abilities I decided to participate in the Lockheed Martin Leadership Institute. I hope to here learn more about how to help my colleagues reach their potential, along with making myself a better leader, and feel more confident and comfortable in a large group of people. In high school I had a lot of leadership positions but this dealt more with putting the team on my back and powering through all of the work. However in the real world this is not possible so in my mind I see leadership as having the ability to get everyone involved, along with being the one to step up and come through with the big hit for the team. Being a leader is all about doing the dirty work without being the one to claim the fame in my eyes.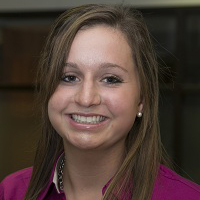 Carlie Focke
Bioengineering with Biomedical Concentration, Mechanical Engineering Minor
I have always wanted to have some sort of career in the medical field, but I did not necessarily want to be a doctor. When I heard about a bioengineering major, I knew it was a perfect match for what I wanted to do as a career. Bioengineering is a great mix of physics, math, and biology which are all subjects that interest me. After completing my degree at Miami University, I would like to get my master's degree and possibly my PhD. My dream job is to do research in the medical field. An area of study that I am interested in is to develop joint replacements that would be able to withstand an entire lifetime. At school, I am involved in club swimming, Indian Student Association, Society of Women Engineers, Honors Program, Theta Tau, and research.
Being involved in the Lockheed Martin Leadership Institute is a once in a lifetime opportunity that many students will not have the chance to do. I am so excited to be a participant in it. I believe I will be able to become a more well-rounded individual by partaking in the institute. I also hope to develop my leadership skills and become more comfortable in taking a leadership role.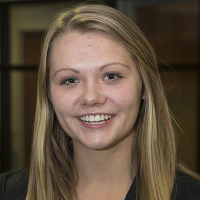 Sarah Gartner
Bioengineering
Although I grew up in a small town near Columbus, I took every opportunity I could find to develop skills in a multitude of areas. My roles in high school as a figure skating coach, vice president of student council, and salutatorian all helped me create a vision of the type of leader I wanted to become.
Now at Miami, I am still reaching for the vision I have for my future self. As founder and President of the Snow Ski Club and a member of various other organizations, I am so grateful to be part of the Leadership Institute. Even in the short time I've been in Cohort 2, I have developed essential leadership skills I would have never had the opportunity to learn in a normal classroom.
The Institute has also allowed me to obtain valuable professional experience while still in college. I'm getting a head start with my career- something that most students don't get the chance to have. So in the future when I'm discovering the next breakthrough in tissue regeneration or running a successful biomedical company, I'll have the Leadership Institute to thank for helping me achieve my dreams.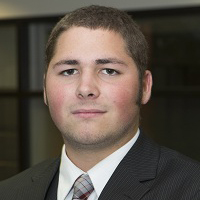 David Gayda
Software Engineering, Music Performance
I have always considered myself a unique individual, especially when compared to most students pursuing an SEAS major. Throughout my life, I have had many opportunities to develop a unique portfolio surrounding my passion for engineering, computers, and – most notably – music. My passion for music has given me experiences learning, teaching, and performing with world-renowned music educators and ensembles, including performing with the Miami University Wind Ensemble at Carnegie Hall.
In my free time, I can be found tinkering with gadgets or composing music. Though my talents and passions may seem disjoint, I believe they can only enhance my creative perspective. My professional goals are not fully developed, but, for now, I will let my passions guide me towards my future career.
It is an honor to be a part of the Lockheed Martin Leadership Institute. The program is unlike any other on campus. It is exhilarating working on real world projects with such close friends and respected colleagues. Being a part of the Leadership Institute will help me take strides in my own leadership skills. It is an opportunity to collaborate with other visionary students and truly make a difference. While a part of the Lockheed Martin Leadership Institute, I will persistently reinvent myself and redefine leadership.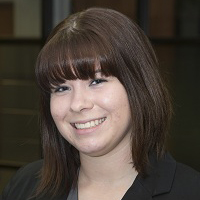 Heather Horne
Software Engineering, Interactive Media Studies Minor
Before I started college, I had the mindset to succeed. Coming from a small town of only a couple thousand people to Miami University has been a major life change. My mindset to succeed has since been heightened. So many paths of opportunities have presented themselves to me, and there is one of which I will never regret taking. Becoming a part of this amazing institute of people, the Lockheed Martin Leadership Institute, is something that will help me for years to come.
This institute has provided me with a new insight of leadership that I have never known. It is much more complex than what I thought it was. I am excited for the future as I develop these skills and learn how to be an effective leader. Since the beginning of the semester, I have noticed that I am already growing in the skills of communication and self-regulation.
Outside the institute and my course load, I am involved in other activities ranging from clubs to intramural sports. I am the secretary for the honor society Lambda Sigma, and I also participate in intramural volleyball and broomball. When I graduate from Miami, I would like to become a software developer in the game, web, or mobile industry.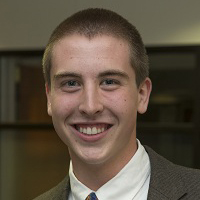 Brian Jones
Mechanical Engineering
One of my favorite speakers and role models, Robert Francis Kennedy, once said, "only those who dare to fail greatly can ever achieve greatly. " I try to live by this quote in my daily life by taking necessary risks and embracing change. My name is Brian Jones and I am a second-year Mechanical Engineering Major and Computer Science Minor at Miami University. I grew up in Willoughby Hills, which is a small suburb of Cleveland, Ohio. As a result, I love spending time outdoors: walking, hiking, biking, running, swimming, canoeing, camping, kayaking, climbing, etc. I also enjoy working out at the recreation center when I can find the time. This past summer I worked at Sunrise Assisted Living where I learned the value of the individual and social justice.
I have always loved to learn and grow as a person and I have found that the Lockheed Martin Leadership Institute gives me the opportunity to grow alongside a high-performing group of my peers. I have learned so much over the past couple semesters and I look forward to making the most out of this opportunity to learn, grow, and help the school community and my fellow students. Learning sometimes comes through different means, by experience, teaching, and reading. I have been able to learn in all the ways previously mentioned and it has given me a different perspective to the way I think about leadership. The Lockheed Martin Leadership Institute has allowed me to be a part of something truly meaningful and I am glad that I can continually give back.
On campus I am involved in Greek Life through my fraternity, Alpha Sigma Phi, with which I have been able to travel to Indianapolis, Indiana for a leadership conference and currently hold a position on the Standards Board, where I can help my brothers live by their gentlemanly values. Likewise, I have been involved with a research class/group called High Flight for the past two years, which deals with the specialization and commercialization of high altitude ballooning for scientific means. Last year I was part of the Club Swimming Team here at Miami University, where I had the opportunity to train and travel around the country competing in a sport that I participated in throughout high school. In addition, I am a head writer/host for an internet-based radio show called Good Talk that I started with several of my peers last year. We currently have over ten percent of the total listenership of Miami University Student Radio with a difficult 11pm Monday time slot. Next year, we will run the station ourselves, taking the positions of General Manager, Programming Director, and Head Engineer. As Head Engineer of the radio station, I will overlook the technical aspect of the station's programming and equipment.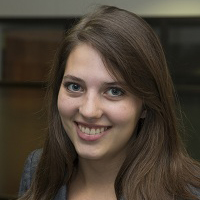 Elizabeth Kinkopf
Bioengineering
As I child, I counted silverware for setting the table especially well. As an adolescent, I enjoyed taking math classes at my high school. I first decided that I wanted to be an engineer, thinking it would be exactly like those math classes that came so easily to me. Once I arrived at Miami University and started taking my first engineering courses, I realized that engineering is so much more than using math and science. Engineering is using various skills and knowledge to make incredible things! I also realized that one of the most important skills an engineer needs is leadership. No one person can build a bridge or make an airplane fly or create a prosthetic knee replacement. It takes a team to do these things—a team that can only be unified by a common mission and effective leadership. Through the Lockheed Martin Leadership Institute, I plan to strengthen my leadership skills and study how others use their own unique leadership skills to shape their environments. In a competitive field like engineering, having the skills to motivate and unify coworkers is especially important. I am so excited to be part of the Leadership Institute, and as a member of one of the first cohorts, set the standard for engineers to come.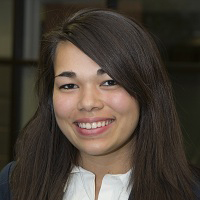 Emma Kunimoto
Mechanical Engineering
Ever since I was a child I have always had this intrinsic desire to learn. I think a lot of this comes from my family. My parents have always encouraged me to push beyond my limits and to be the best I can be. I want to take all of the knowledge that I have gained and change the world. I have already started applying my knowledge to organizations at Miami. One of these organizations includes Project High Flight, which involves a group of students from different disciplines coming together to research and create high altitude long duration balloons. This is just one of many impacts I want to leave behind. I plan to leave Miami University with a degree in mechanical engineering and then further my studies in medical school. This is definitely a daunting, yet exciting road I have ahead of me, but I know the lessons I learn from the Lockheed Martin Leadership Institute will help me with my future endeavors.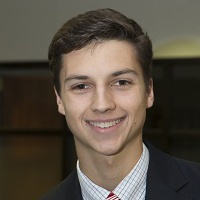 Eric Lee
Mechanical Engineering, Manufacturing Engineering
I have always looked towards the sky and been amazed at the ingenuity and innovation by the fathers of flight. Since I was a little kid, I can remember constructing my own airships from Lego blocks that pioneered the airspace in my living room. That tendency for creation and exploration during my toddler years has developed into a yearning for engineering and adventure in my college experience. Not only that, but my aspirations to soar the sky as a child have developed into lofty career ambitions. Leadership is a keystone trait that will be vitally important if I want to reach my goals.
Being a member of the Lockheed Martin Leadership Institute is a big step in the right direction. I have had experiences such as class presidency and professional internships, but I have had no experience with the combination of the two; that is precisely what the institute will teach me. It is exciting to think about the places I will go in the future, but it is also exciting to think about what I will learn about myself in the process.
Leadership is not just about leading the people around you – it is also about leading oneself. I am continuing to pursue the edification of others and myself via research through Miami University and leading a youth ministry called Young Life. I am always on the lookout for new opportunities to diversify my perspectives and pursue my goals to the best of my ability. Leadership is the vessel by which I hope to soar upwards and onwards to my goals and dreams.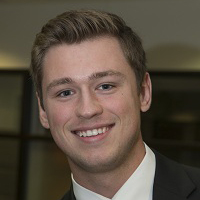 Zachary McKinney
Bioengineering
Vince Lombardi once said, "Leaders are made, they are not born." I try to approach everything I do with this attitude. As I am currently a sophomore at Miami University, I am learning new ideas and information about leadership everyday. With my current major of Bioengineering, I plan on attending medical school upon graduation. Studying at Miami has taught me how important leadership is in every aspect of your life, especially in areas such as the medical field.
Before coming to Miami, I believed that getting a good degree with a good GPA would guarantee me success after college. My experience here has shown me that leadership is a necessary skill to have in order to flourish in any field. I joined the Lockheed Martin Leadership Institute in order to gain and improve my leadership abilities and experience. This will give me more than just a good education, as it will prepare me to be successful in the medical field. I believe this institute will be great in helping me acquire the tools I need in order to achieve my dreams.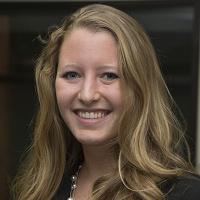 Jordan Moran
Mechanical Engineering, Music Performance Minor
The Leadership Institute will help me develop as a leader through working with others that have a variety of strengths, communicating ideas in a professional way, and solving problems creatively and efficiently. This program is unlike any experience I have had before; not only will I develop as a leader, but I will also prepare myself for life after college in the "real world". I am excited to spend the next three years in the Leadership Institute! Our group of high achieving individuals will learn from each other, help each other succeed, and create valuable network of support.
I chose to study Mechanical Engineering because it incorporates both logic and creativity. I have always enjoyed math and science, and am drawn to innovation and design; combining these talents with hard work and leadership will allow me to excel in the engineering field. In addition to the Leadership Institute and Mechanical Engineering major, I am heavily involved in the music program as a Music Performance minor. I play the clarinet in the Miami University Symphony Orchestra, and have also played with the Wind Ensemble and Opera Orchestra. I am also a member of Alpha Phi Omega, a national service fraternity, and the Society of Women Engineers. The skills I learn at Miami and in the Leadership Institute will help me in whatever path I choose to take!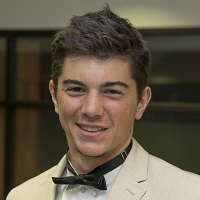 Jason Sauer
Bioengineering
Before coming to Miami University, I attended a small high school in Cincinnati, OH. The idea of coming to a school the size of Miami University was a bit daunting at first. I had to leave behind everything I knew, and start over fresh. However, I had no idea how refreshing that change would be. Making new friends, taking on challenging courses, and broadening my horizons has been nothing but a great experience.
I selected to study Bioengineering because I have a knack for math, and a love for biology. This field seemed like the best combination of the two. I hope to one-day work with prosthetics, as it is a field that has always fascinated me. The idea of replacing a lost limb with an artificial one that works just as well is truly miraculous. I've always been told to "find my passion in life, and live it," and working with prosthetics would be a dream come true.
The reason I joined the Lockheed Martin Leadership Institute was to enhance my skills as a leader. I've had some experience with leadership either with sports or in the classroom, but I still have a lot to learn. I look to become a more outspoken leader, as public speaking has always been an area I have shied away from. I am also looking forward to establishing connections with my fellow cohort members, as we will spend the next four years working together.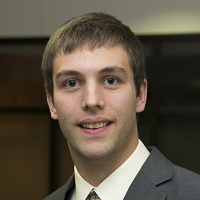 Nicholas Truster
Mechanical Engineering
Despite popular belief growing up in a small farm town does have its advantages. From the time I was little I was exposed to tractor pulls, car shows, and antique farm equipment. Engineering. I always loved to hear the stories of why a certain material or method of design was changed throughout the years because of the advances in technology. This is where I realized I wanted to be an engineer, to continue to optimize the world around me.
Upon coming to Miami, I realized that making an impact in the world requires more than math and science. It requires leadership, or the ability to influence and cooperate with others to achieve a common goal. The Lockheed Martin Leadership Institute is a great opportunity to experience leadership while I am still in school, and it incorporates engineering. For me, the Institute is a program that will allow self-understanding, growth, and understanding of others. These are imperative traits of leadership and cannot be taught in other classes. With these experiences, I hope to increase my understanding of leadership to better the world around me, and the people around me.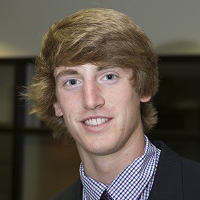 Cody Young
Biomedical Engineering
Like any other kid, growing up I had big dreams. At first there were the dreams of becoming a professional athlete, then I wanted to be a police officer just like my dad. As I grew older however I came to realize my strengths and weaknesses both in life and in the classroom and soon began to shape my dreams around these. My strengths in Biology and math led me to choose a future in Biomedical Engineering and ultimately led me here to Miami University.
My dream in life is to achieve a job in which I am truly happy but through which I can also make a positive impact on the lives of others and possibly the world. I know that achieving such a goal is no easy task and will require lots of hard work and opportunities. This may contribute as to why arriving at Miami was a shock to say the least, all at once doors were opening in front of me that held the possibility to a limitless future and it was up to me to decide which ones to take. On top of this, if I chose the right path would my skills alone be enough to succeed? I know that skills alone do not guarantee success, all the skills in the world cannot make someone successful without the ability to lead. This is exactly what drew me to the Lockheed Martin Leadership Institute. The institute and my fellow cohort members will provide me with the real life experience that will prepare me for the challenges I will face in whatever career path I end up choosing. While I still cannot say for sure what that path may be, I do know that I will utilize my time spent in the Lockheed Martin Leadership Institute to prepare me for whatever challenges lie ahead.