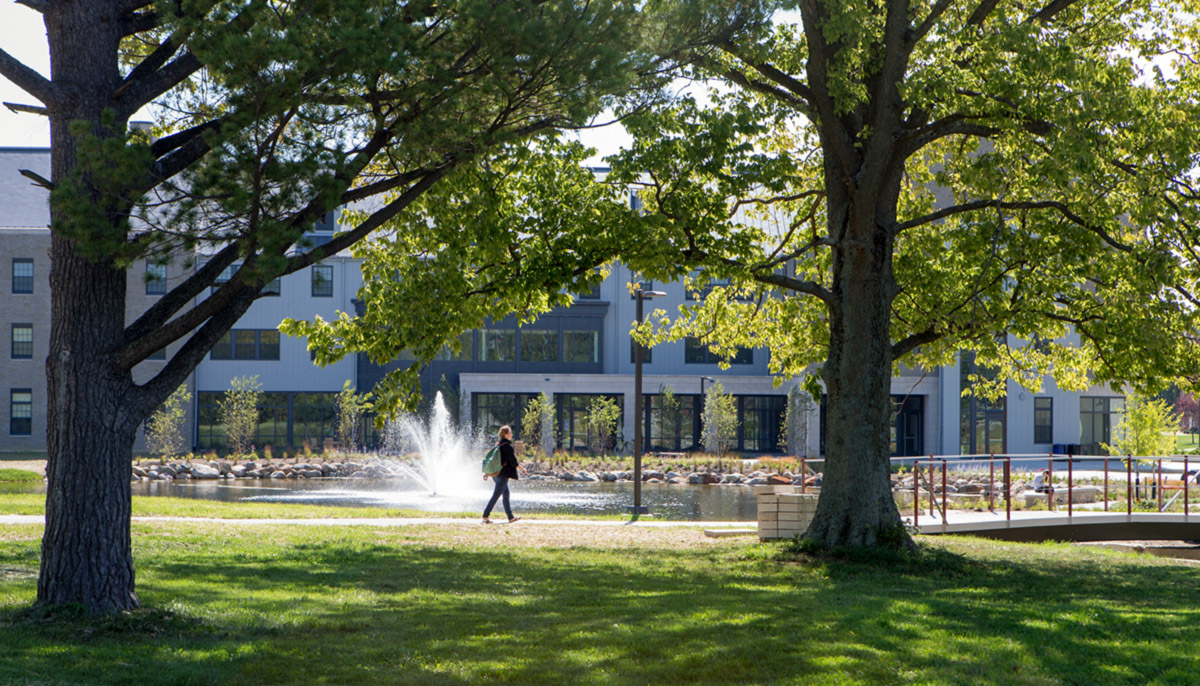 Unparalleled Opportunity. Unprecedented Community.
Engage with ideas that propel you toward your goals in a transformative, research-driven learning environment. Miami University's Honors College will open the door to your academic career through engaging coursework taught by leading scholars. Within this vibrant community of high-achieving peers, you'll be part of innovative research experiences on campus and worldwide.
Leader-making Education. Groundbreaking Research.
Your future starts here. Working closely with committed faculty in small classes, Honors College students enjoy engaged learning experiences built around exploring and investigating unanswered questions. Just a few of the unique opportunities to create new knowledge include courses like:
Geology of the U.S. National Parks
Engineering Economics
Cultural Diversity in the United States
Introduction to Disability Studies
Innovation, Creativity, and Design Thinking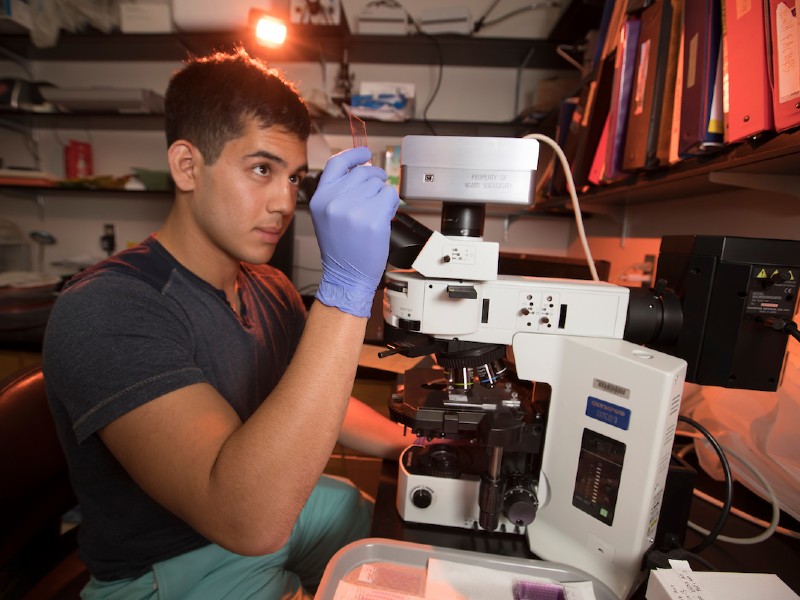 Our Results Speak for Themselves
Read about our distinguished alumni.
179
Miami professors were directly involved with Honors courses last year
154
Honors courses were offered last year
176
National fellowship recipients since 2015
Gain Experience That Will Help You Grow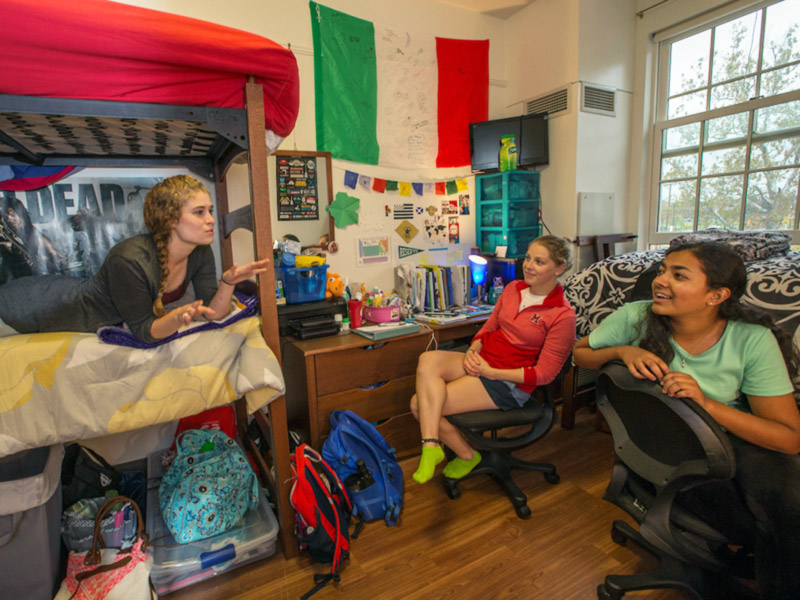 Live Well
First-year Honors College students live in three exclusive Honors residential halls on Miami's Western Campus. Alongside your peers, you'll develop lifelong friendships amid distinctive social experiences and academic opportunities with a faculty-in-residence. Discover a space steeped in tradition but impressively equipped for the future.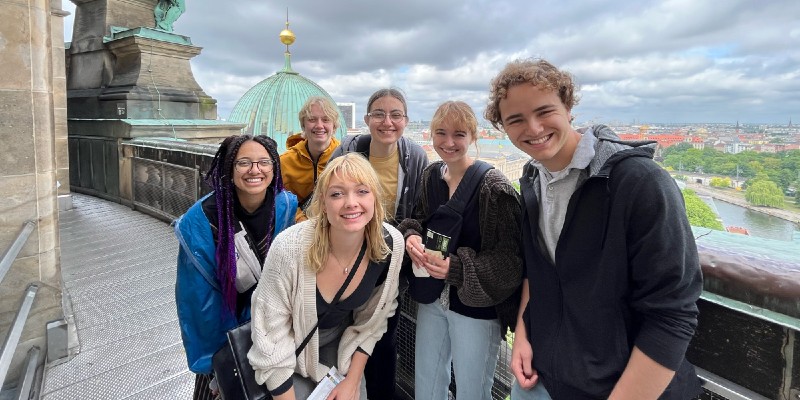 Explore the World
Whether mastering new languages or learning other cultures, Miami's Honors College gives you ample opportunities to see the world, and yourself, in a new light. With more than 90 study abroad programs at Miami and Honors exclusive study abroad programs at Miami's Dolibois European Center in Luxembourg, the Honors College provides access to meaningful experiential learning and a global perspective.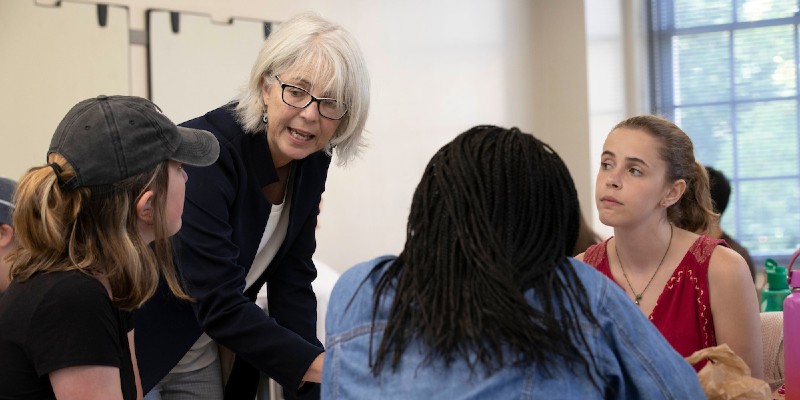 Engage Your Future
Working with some of Miami's best faculty, you'll participate in cutting-edge research, develop exciting projects, and create new knowledge. Honors Experiences provide unique out-of-class learning opportunities like independent research, study abroad, community service projects, and pre-professional internships.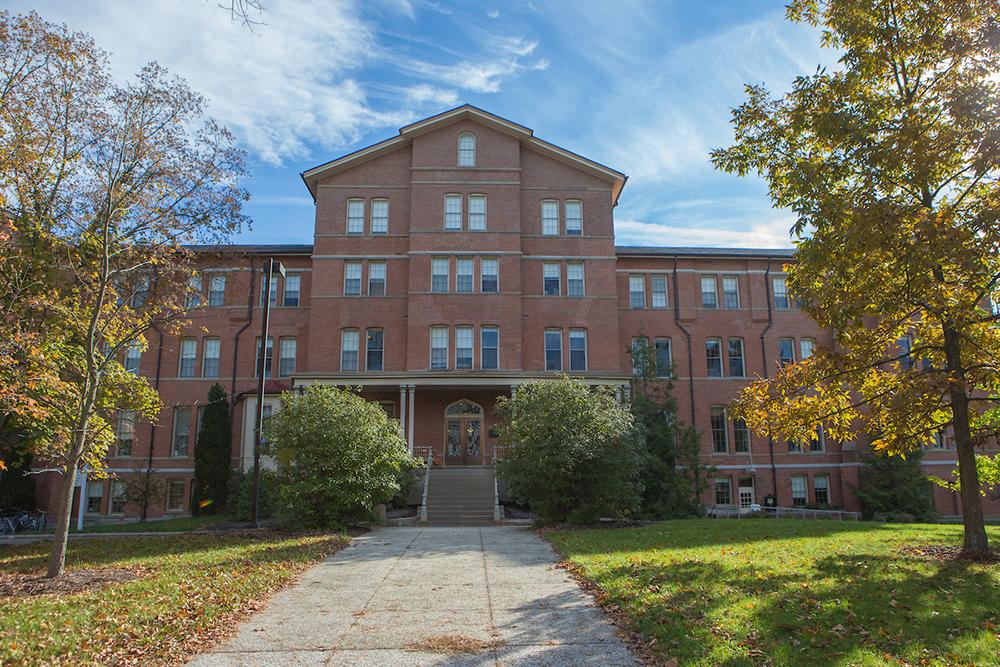 Deeply Rooted Tradition. New Address.
Peabody Hall
Historic Peabody Hall is home to the Honors College, a hub of activity and a vibrant community including staff offices, classrooms, common spaces, and faculty-in-residence.
Get to Know Our Alumni and Their Accomplishments
John Doll '23 Major: Computer Science "The student-faculty relationships in Honors courses are just amazing. The advisors really get to know you and care about how your classes are going and what they can do to help in any way. All the professors I've had for Honors courses/extensions have been very helpful in organizing/creating the Honors portion of the class and have been supportive throughout the length of the project."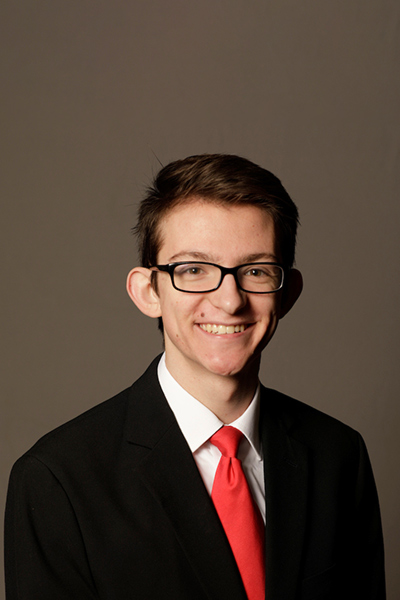 Bernadette Ebri '21 Major: Biochemistry and Family Science "The Honors experience both pushed me and supported me to explore my various interests while at Miami. The Honors community has given me a home within the larger university to be surrounded by like-minded individuals with various academic interests. I know for a fact that the friends I have made in Honors are going to change the world!"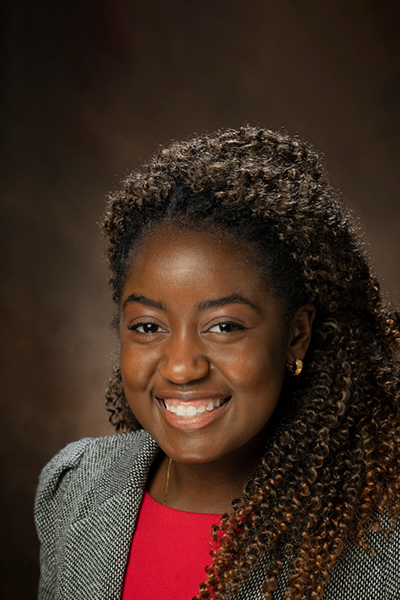 Charles Lynch, Jr. '21 Major: Kinesiology and Premedical Studies "Honors provided me with a community of highly motivated individuals to challenge and support me in my own journey throughout college. I was also a resident assistant for two years in the Honors dorms, and I felt grateful to have the opportunity to give back to the Honors community by supporting and mentoring first-year students."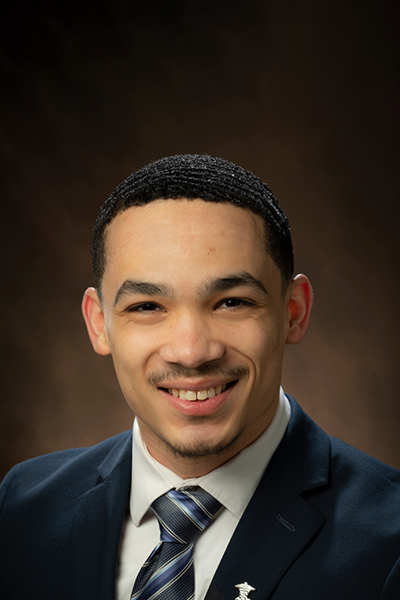 Trevor Minyo '24 Major: Business Economics "Honors gets you access to the smaller, Honors-only sections of a class. You can form closer relationships with your peers and professors that create a more engaging class. Honors professors also tend to be proactive in fostering a faculty-student dialogue that makes them more personable and approachable."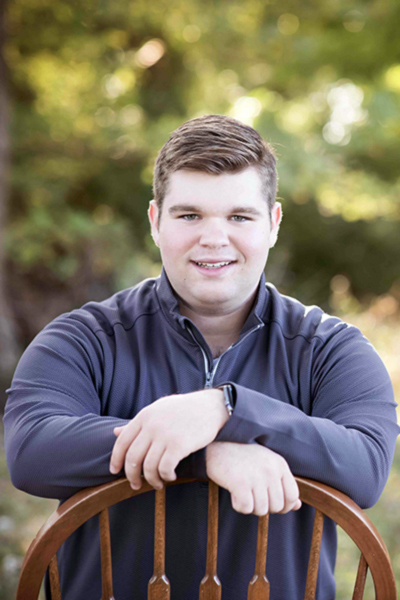 Michael Molchan '21 Major: Business Economics and Finance "Honors have been integral to my Miami experience. Over the years, Honors has encouraged me to undertake several Honors Experiences and an Honors thesis project, each of which developed me personally and professionally. Writing my Honors thesis enhanced my research skills and gave me a new appreciation for working with real-world data. I have spent my whole life being a consumer of information. Now, I have an insight into what it is like to be a producer of information; I am grateful for that."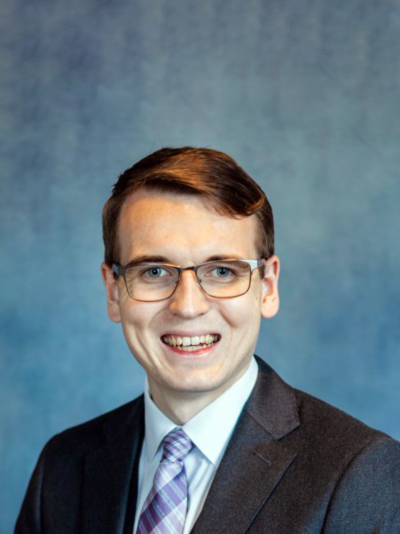 Morgan Uveges '21 Major: Political Science and Economics "Honors encouraged me to go outside of the boundaries of what is typically expected in the classroom. For the past four years, I have been supported and encouraged in all of my endeavors, and I ended up trying new experiences that have helped me to grow academically and personally. My [Honors thesis] project extended what I learned in the classroom into the real world. It was so fulfilling to work on this project for over a year and come to a result that I am extremely proud of."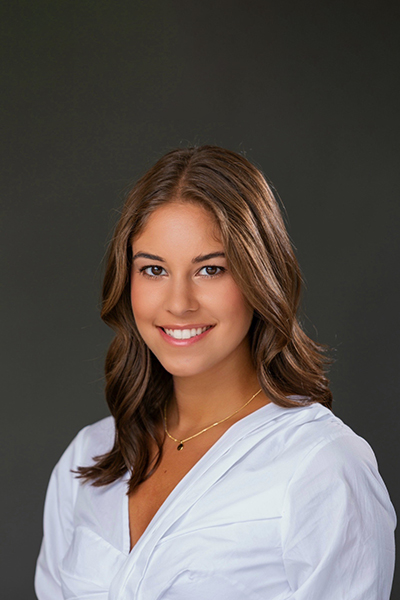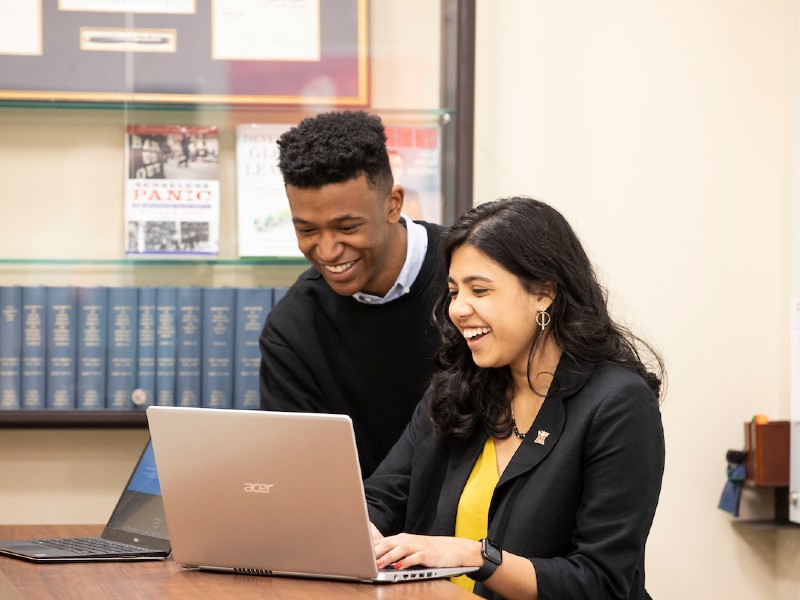 The mission of the Miami University Honors College is to produce citizen scholars, who emerge from their honors education equipped not only with a lifelong love of learning, but also a lifelong commitment to use their talents, interests, and ambitions to advance the common good. Our engaging, interdisciplinary, and research-oriented curriculum directs creative and critical thought led by talented faculty. You'll explore your interests and individually design your path through distinctive academic and co-curricular experiences.
As part of Honors at Miami, you'll be challenged to grow into a responsible leader and change-maker. We are committed to preparing you to excel in your field, confident in exercising critical and independent thought and carrying forward a proactive sense of responsibility to our global world.
Admission Quick Links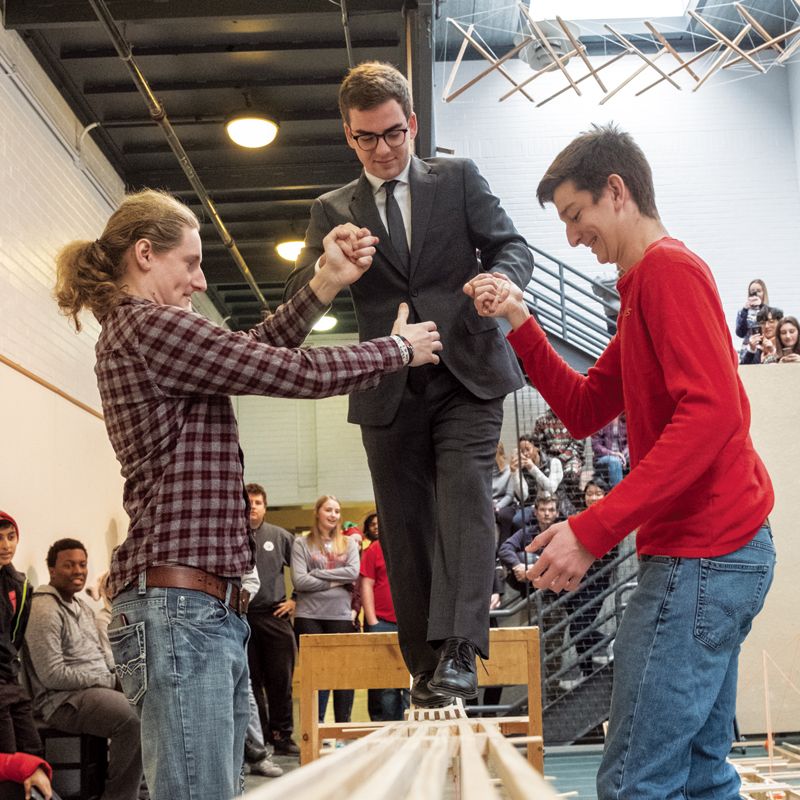 At Miami, students are taught to be over-prepared for the unpredictable. Even more so in the Honors College!
It is recommended students apply before the Honors College priority deadline in December.
In order to apply, students express interest in the Honors College on the Common Application for admission to Miami University. If you have prospective students who belong in Miami's Honors College, you'll have our support every step of the way.
Quick Links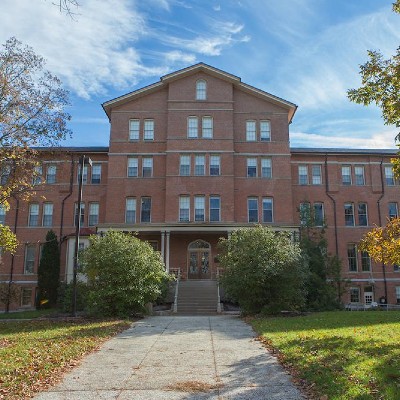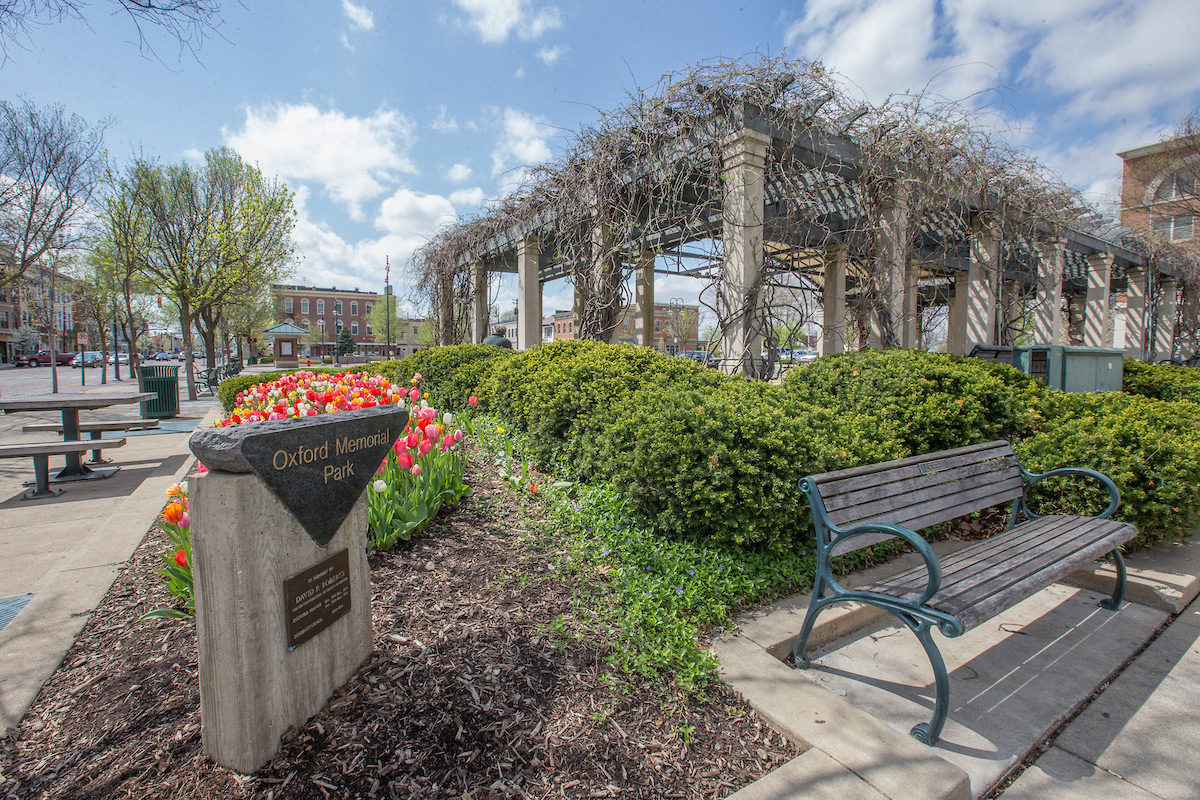 Visit
There's a lot to say about one of America's most beautiful campuses. Find out why so many choose Miami for their most memorable years.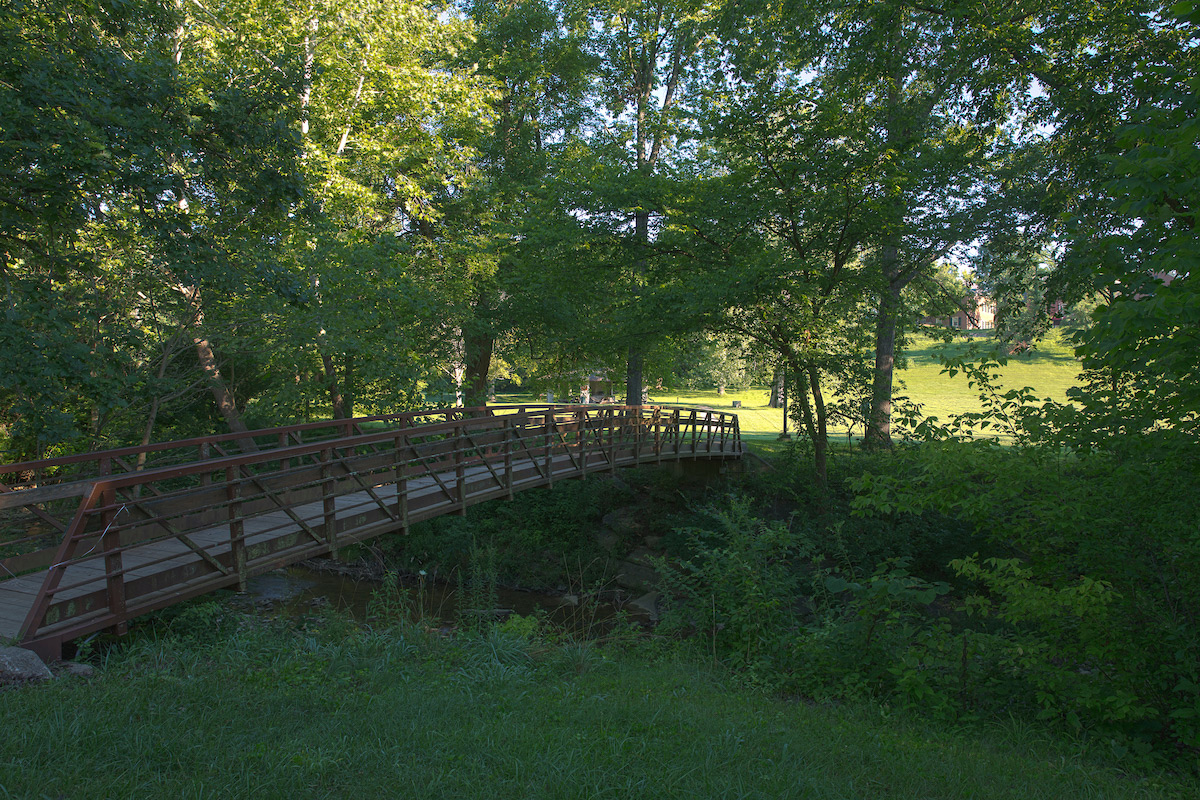 Apply
The big question is, "Where will you go after college?" With a degree from Miami University, the answer is, "Wherever you want."