Insight + Impact Transformational Leadership Conference
To celebrate the first five years of the program, the Lockheed Martin Leadership Institute will be hosting its first ever Transformational Leadership Conference. The conference will share insights on a new kind of transformational leadership development for a new kind of world.
The conference will be held at Miami University from Friday, March 31st 2017 through Saturday, April 1st 2017. Conference attendees include Leadership Institute alumni and current students and leaders in business, industry, and government.
Notable speakers at the conference include Miami University President Gregory Crawford, and Jeffrey J. Wilcox, Vice President for Engineering and Operations for Lockheed Martin.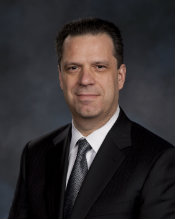 Jeff Wilcox is Vice President for Engineering and Program Operations for Lockheed Martin. Previously, Mr. Wilcox served as Vice President for Corporate Engineering. Throughout his career, Mr. Wilcox has led several critical initiatives for Lockheed Martin, including the development and implementation of enterprise-wide systems and software engineering processes, tools, technology and training with special emphasis on complex, software-intensive systems. Mr. Wilcox is an adjunct professor at Miami University in Oxford, Ohio, an Associate Fellow of the American Institute of Aeronautics and Astronautics, and a senior member of the Institute of Electrical and Electronics Engineers.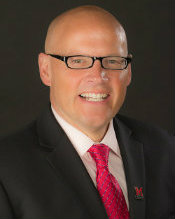 Before beginning as Miami University's 22nd president July 1, 2016, Dr. Gregory P. Crawford was vice president and associate provost at University of Notre Dame, where he led that school's efforts to develop a presence  in California. He worked to expand career services, internships, and employment opportunities for Notre Dame undergraduates, recruiting students, enhancing fundraising, and establishing California- based courses and programs. Dr. Crawford joined Notre Dame's faculty in 2008, serving as the William K. Warren Foundation Dean of the College of Science. As dean, he oversaw the founding of the department of applied and computational mathematics and statistics, the recruitment of more than 60 faculty and the planning and fundraising for significant new ventures such as the Warren Family Research Center for Drug Discovery and Development. He earned bachelor's (mathematics and physics), master's (physics), and doctorate (chemical physics) degrees from Kent State University. President Crawford is an advocate of inclusive excellence, openness, and shared governance.