Upcoming Events:
2022 MUCAT Research Symposium - March 31 and April 1 in Armstrong Student Center Room 1086
Theme: Assistive Technology for Neurological and/or Orthopedic Disabilities
Event Schedule
Thursday, March 31, 2022
12:00pm - 12:50pm Working Lunch
12:50pm Welcome and Introductions
1:00pm - 2:00pm Keynote: Dr. Grace Hwang, NSF DARE
DARE Program Director Disability and Rehabilitation Engineering Research at the National Science Foundation
2:00pm - 2:30pm Vaskar Raychoudhury, CSE
Free Will vs. Free-Wheel: Regulations vs. Reality of Spontaneous Accessible Navigation for Wheelchair Users
2:30pm - 2:45pm Break
2:45pm - 3:15pm Jinjuan She, MME
Title TBD
3:15pm - 3:45pm Sara Arter, NSG
Providing Health Care in an Age of Technology
3:45pm - 4:00pm Break
4:30pm - 5:00pm Brainstorming Session
NSF Grant Proposal Ideas
Friday, April 1, 2022
8:30am - 9:00am Breakfast
9:00am - 9:45am Shijie Zhou, CPB
Real-time Individual Virtual-heart Automatic Localization (RIVAL) system guided ablation for Scar-related VT
9:45am - 10:30am Kyle Timmerman, KNH
Metabolic Energy Expenditure and Activities of Daily Living Performance When Using Axillary Versus Hands-Free Crutches
10:30am - 10:45am Break
10:45am - 11:45am Keynote: Suzanne Alexander, LiveLikeLou Co-Founder and Trustee
11:45m - 1:00pm Brainstorm Session
NSF REU Grant Proposal
1:00pm Adjourn
Keynote Speakers
Dr. Grace Hwang, NSF DARE Program Director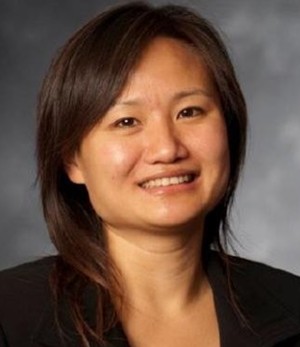 Grace Hwang is a Program Director in the Directorate for Engineering within the Chemical, Bioengineering, Environmental, and Transport Systems Division at the National Science Foundation. She is a rotator from Johns Hopkins University. She manages the Disability and Rehabilitation Engineering Program and serves on the Understanding the Brain Coordinating Group. She led the development of an Emerging Frontiers in Research and Innovation program topic: Brain-inspired dynamics for engineering energy efficient circuits and artificial intelligence (BRAID) which is aimed at creating a new class of energy- and data-efficient algorithms, hardware, and learning systems inspired by brain dynamics. She is a former co-PI on an NSF grant focused on understanding neural dynamics of the hippocampal formation to inspire new control algorithms for self-organized single- and multi-agent systems. She is also a PI on an NIH grant that seeks to understand the mechanisms of ultrasound induced gene activation and long-term cortical plasticity. She has a B.S. in civil and environmental engineering from Northeastern University, an M.S. in civil and environmental engineering from MIT, and an M.S. in biophysics and a Ph.D. in biophysics and structural biology with specialization in computational neuroscience from Brandeis University.
Suzanne Alexander, LiveLikeLou Foundation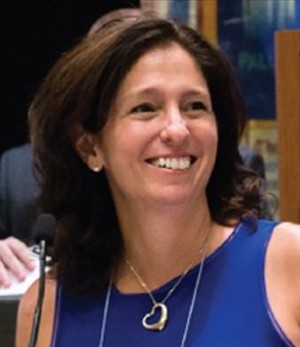 Suzanne Alexander is a trustee of The LiveLikeLou Foundation and holds a lifetime board position in recognition of her founding role with the grassroots effort LiveLikeLou, which she started with her husband, Neil Alexander, upon his diagnosis of the 100% fatal condition Amyotrophic Lateral Sclerosis, or Lou Gehrig's Disease, in 2011. The couple, along with hundreds of family and friends, helped to raise more than $4 million in five years, launched The LiveLikeLou Center for ALS Research at The University of Pittsburgh's Brain Institute, and established a permanent endowment to support individuals with ALS and their families in Western Pennsylvania. In 2018, LiveLikeLou expanded to become a national nonprofit organization, affiliated with the Phi Delta Theta International Fraternity (Lou Gehrig was a brother. Neil Alexander was too!) Since that time, the foundation has grown in its reach and impact across North America, focused on its mission to educate and engage advocates for ALS, support families living with ALS, and fund emerging researchers and research institutions making new commitments to find ALS treatments and cures.
Suzanne is a California native, happily raising her children Abby and Patrick in her adopted Pittsburgh, Pennsylvania.
Design Innovation Competition
Theme: Assistive Technology for neurological and/or orthopedic disabilities
Timeline
Kickoff Meeting: Wednesday, September 14, 2022, from 5:30-6:30 PM, Benton Hall Lobby
Idea Exchange: Monday, September 19, 2022, at 5:30 PM, location TBD
Proposal Due: Friday, September 23, 2022, at 5PM
Finalists Notified: Friday, September 30, 2022, via email
Presentation of Project: Thursday, May 4, 2023
Prizes
Prizes awarded to the top teams with the 1st place prize being $5,000 towards the further development of the project provided by MUCAT and the Leaving it Better initiative.
Note: A minimum participation of three teams is required for the awarding of the 1st place price.
University Credit
All finalists will receive credit for MME 360: MUCAT Design Innovation Competition. 
Rules
Eligibility: All enrolled Miami University undergraduate students are eligible to participate.
Teams: There is no limit to the number of team members, but each team must include at least one student from CEC and one student from an academic division other than CEC. Prior teams have included students from nursing, biology, kinesiology, gerontology, speech pathology, business, marketing, finance, interactive media studies, and other related disciplines. Interdisciplinary teams are strongly encouraged, as judging will include aspects of software/prototype completeness, business plan, and market analysis.
Faculty Mentor: Teams are required to have a faculty mentor. A letter of support describing the planned mentorship is required from the faculty mentor. Please reach out to chagdejr@miamioh.edu if your team is having trouble identifying a faculty mentor.
Registration: Teams should register to indicate their intent to participate in the challenge by completing the following general information survey.
Proposal: Teams will submit a design proposal (5-page max, includes: team composition, lay summary, technical abstract, design aims, design plan, budget summary, and references). Each team is encouraged to consult with MUCAT and potential faculty advisors. Design proposals should be emailed to Dr. Chagdes (chagdejr@miamioh.edu) by the deadline. Please use the following template when developing your design proposal with the naming convention [Your team name]_proposal.
Finalists: Judges will select six (6) teams as finalists. Each finalist team will be provided a $500 budget to develop a prototype (and business model) for their project. All purchases using the $500 budget requires the approval of MUCAT.
Presentation: Each finalist team will showcase their designs through a presentation. A completed prototype and a poster are required for the Design Presentation. Competition judges will attend the event and score teams based on their presentations and prototypes. The top teams will be announced after the Design Presentation.
Judging Criteria
The winner of the competition will be the team that has the highest aggregate score in the following categories:
Potential value of the idea (size of the market, potential size of enterprise)
Thoroughness of design process
Completeness of prototype
Sustainability of business plan
Prototype
Develop a prototype for the proposed design and show how it would work and be used. This prototype can be a simplification of proposed design, but steps to refining and improving the design for a scalable implementation would be needed. The prize will only be awarded to teams with a working prototype.
Poster Instructions
Posters for the Design Expo should highlight the problem definition, design solution, and process:
Background: Summarize the design and its objective.
Market Analysis: Justification of market need and possible market size.
Design Process: Discuss your design process by including the following:

 Identify the alternative options considered during the design process and a justification for the selected technology, approach, and/or process with a particular focus on its appropriateness to the local community and culture.
 Provide details of the conceptual design, analysis, and final design. Design calculations or an explanation may be included, appropriate to the level of team experience.
 Identify schedules and detailed design, construction, and maintenance costs associated with the completion and construction of the design.

Justification & Reasoning: Identify how the selected design is appropriate to the social, environmental, economic, and cultural context of the community.
Results and Future: Discuss ethics, long-term sustainability, and maintenance of engineering design and business plan.
References: Outline the details of any external support provided to the design team and identify any content that is not attributable to the design team.
Participation in Canvas Page