Annie-Laurie Blair [blairal@MiamiOH.edu | 513-529-3521], Center for Teaching Excellence Faculty Teaching Associate, SGID Facilitator, and Committee for CTE member. Annie is an Associate Clinical Lecturer in Journalism, director of Miami's Inside Washington Program, and an affiliate faculty in Miami's Institute for the Environment and Sustainability. Her research areas are environmental and public watchdog journalism. She employs curriculum design approaches, including team-based learning, the inverted classroom, and client partnerships in Oxford, Washington, D.C.; and abroad. She earned a master's degree in journalism from Boston University and bachelor's degree in journalism and political science from the University of Missouri, Columbia.
---
Jennifer Blue [bluejm@MiamiOH.edu | 513-529-1380], Center for Teaching Excellence Faculty Teaching Associate, Physics. She teaches physics and astronomy to science majors and non-scientists alike. She works to give more people access to physics. Sometimes that's reforming the curriculum for introductory classes, sometimes it's working with K-12 science teachers, and sometimes it's advocating for traditionally excluded populations, including women in STEM. Her website can be found here: http://www.users.miamioh.edu/bluejm/.
---
Kim Cochran [cochrak@MiamiOH.edu | 513-529-9269], Center for Teaching Excellence Program Associate. Before joining CTE at Miami University in March of 2016, she served as a Program Assistant for Student Health Services for 2 years. Kim provides direct support to the CTE staff. She helps support the many Faculty Learning Communities, Teaching Enhancement Programs, New Faculty Research Community and Graduate Student Teaching Enhancement Programs. Kim also helps coordinate CTE seminars and meetings.
---
Milt Cox [coxmd@MiamiOH.edu | 513-529-9266], Director, Lilly Conference on College Teaching, is Editor-in-Chief of the Journal on Excellence in College Teaching, and facilitates the Hesburgh Award-winning Teaching Scholars Faculty Learning Community. Milt also is project director of a FIPSE grant establishing faculty learning community programs on other campuses. He is recipient of the C. C. MacDuffee Award for distinguished service to Pi Mu Epsilon, the national mathematics honorary, and a certificate of special achievement from the Professional and Organizational Development Network in Higher Education in recognition and appreciation of notable contributions to the profession of faculty, instructional, and organizational development. He is the facilitator of the Alumni Teaching Scholars Community for Early-Career Faculty.
---
Michael Todd Edwards [edwardm2@MiamiOH.edu | 513-529-6443], Center for Teaching Excellence Faculty Teaching Associate, Teacher Education. Todd teaches pre- and inservice mathematics teachers in the Department of Teacher Education and is an affiliate faculty member in the Department of Educational Leadership. As the co-editor of The Ohio Journal of School Mathematics and the North American GeoGebra Journal, Dr. Edwards is deeply committed to content-focused writing as a vehicle for deepening student understanding of mathematics.
---
Lynette Hudiburgh [hudibulm@MiamiOH.edu | 513-529-7828], Center for Teaching Excellence Faculty Teaching Associate and Chair of the CTE Senate Committee; Senior Lecturer, Department of Statistics. Lynette obtained her MS in Applied Statistics and Research Methods at the University of Northern Colorado. After a 15-year distinguished high school mathematics teaching career, she embarked on a new adventure, leaving friends and family in Colorado and moving to Ohio, where she has been at Miami University for 9 years. Her passion is helping introductory statistics students learn using active learning methods. She embraces her work as a mentor helping graduate teaching assistants and colleagues to develop and implement active student learning strategies and best practices in their courses. She was instrumental in reinvigorating MU's Sonia Kovalevsky Day and re-branding it as Careers Involving Quantitative Skills (CIQS,pronounced "kicks") Day. This annual event focuses on attracting high school women, particularly those from underrepresented groups, to the possibility of a career involving quantitative skills. In the last six years, a total of more than 700 high school women have attended. Lynette's research interests include statistics education, attracting women to technical fields and empowering them to persist, and blended and online learning. She is currently the coordinator for Introduction to Business Statistics (STA 125), an algebra-based introductory statistics course (STA 261), and CiQS Day. She is the recipient of the 2017 E. Phillips Knox Distinguished Teaching Award, and the 2019 College of Arts and Science Distinguished Educator Award.
---
Ann Mackenzie [mackenah@MiamiOH.edu | 513-529-1688], Center for Teaching Excellence Faculty Teaching Associate, SGID Facilitator, Teacher Education. Ann is a Fulbright Specialist, Affiliate of the department of Educational Leadership and Fellow of the Discovery Evaluation and Assessment Center. She is a former Ohio Teacher of the Year and was a Special Professor at the University of Johannesburg, South Africa. Dr. MacKenzie's research interests focus on the teaching and learning of science using multi-media methods. 
---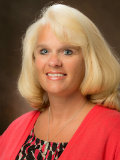 Alicia Miller [mille226@MiamiOH.edu | 513-529-9263], Center for Teaching Excellence Administrative Associate. Alicia earned a BA in Elementary Education from Purdue University. With 14 years of experience supporting faculty development, she manages the office and finances, serves as Lilly Conference registrar, and oversees program logistics. Alicia also plays a central role in the planning and delivery of Faculty Learning Communities. 
---
Terry Nixon [nixontd@MiamiOH.edu | 513-529-6503]. A member of the Department of Finance since 2001, Terry teaches in the areas of corporate finance and investments. He has received the Richard K. Smucker Teaching Excellence Award in 2007 and 2012 as part of the faculty of the Farmer School of Business. Additionally, Terry has received the Core Faculty of the Year Award twice as part of the FSB's PMBA program. He has published pedagogical scholarship in the Journal of Financial Education and Advances in Financial Education as part of his strong commitment to Miami's teaching mission. Prior to joining the faculty of the Farmer School of Business, Nixon taught at Indiana University and Florida Atlantic University. His research interests include corporate restructuring and agency theory.
---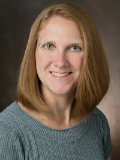 Brenda Quaye [quayebr@MiamiOH.edu | 513-529-2284], Ph. D., Coordinator for Academic Integrity. Brenda joined Miami University in 2012. She is responsible for providing faculty development and student education around issues of academic integrity as well as maintaining academic integrity records and consulting on policy questions and review. Before joining Miami, she served as the Director of Academic Integrity at George Mason University and as the Assistant Director of Student Conduct at the University of Maryland. She has extensive knowledge of and experience with academic dishonesty adjudication, policy, and education. Her research focuses on how students understand and make decisions about academic dishonesty. Brenda also has a delightful 7-year-old son who wonders why she has to talk to the "big, big students" so much about honesty and not cheating.
---
Scott Sander [sandersa@MiamiOH.edu | 513-529-6443],, Center for Teaching Excellence Faculty Teaching Associate; is an Associate Clinical Professor in the Department of Teacher Education.  His research interests include science teacher education as it intersects with social justice, diversity, and inclusion. His work in large lecture courses looks to challenge traditional notions of science teaching and learning as he positions students as scientists/scholars who critically analyze both physical and social phenomena.
---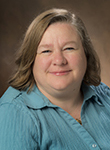 Lisa Sheard [sheardln@MiamiOH.edu | 513-529-9383], Center for Teaching Excellence Technical Communications Specialist. Lisa earned her BS in Education at Miami University and taught in the public school system before returning to Oxford and Miami. She brings a broad range of experiences and skills to the CTE, as well as a love of technology and problem solving. Lisa maintains the CTE technology, social media, websites and databases. She is also the Trivia Master for the Original Lilly Conference and the Circulation Manager for the Journal on Excellence in College Teaching and Learning Communities Journal. An avowed Qualtrics enthusiast, Lisa received her Qualtrics Research Core Expert certification in 2017.
---
Brooke Spangler Cropenbaker  [spanglbr@miamioh.edu | 513-529-2421], Faculty Teaching Associate and SGID facilitator for CTE, is an Associate Teaching Professor in the Psychology Department who spends a lot of her time teaching, thinking about teaching, and studying ways in which her teaching impacts students and their educational outcomes. She joined the faculty in 2009 from the University of Montana, where she earned her Ph.D. in 2008. Brooke currently is exploring differences in course delivery methods (online vs. face-to-face vs. hybrid) and how delivery method impacts student performance in Introductory Psychology courses. Her previous pedagogical research examines student perceptions of clickers versus discussion sections for Intro to Psych and the influence of upper-level discussion leaders on student performance in Lifespan Development courses.
---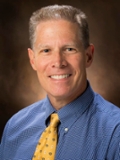 Gregg Wentzell [wentzegw@MiamiOH.edu | 513-529-9265], Assistant Director of the CTE. He earned his Ph.D. in English at Miami in 1993 and was awarded the Sinclair Fellowship. He has over 20 years of college teaching and faculty development experience and co-facilitates the New Faculty Teaching Enhancement Program (NFTEP). In addition to being Original Lilly Conference Associate Director, Gregg does faculty consulting on teaching and coordinates the CTE's seminar programming and administration of Small-Group Instructional Diagnosis (SGID) for the University. He is Managing Editor of the Journal on Excellence in College Teaching and Learning Communities Journal. He presents faculty development seminars on-campus and at teaching and learning conferences. He has experience with and has participated in faculty learning communities.
---
Peter Wessels [wesselpm@miamioh.edu | 513-529-2408], CTE Faculty Teaching Associate and Associate Teaching Professor in the Department of Psychology. Since joining Miami University in 2005, Peter has taught at least one section of Introduction to Psychology every semester. As a part of the Top 25 Initiative, he helped to redesign the Introduction to Psychology course to incorporate Peer-Assisted Learning approaches by developing a sequence of courses in Leadership and Pedagogy that support the training and mentoring of Undergraduate Discussion Leaders. He is a founding member of the Graduate Certificate in College Teaching at Miami University, and he often teaches the Teaching of Psychology Practicum course to new and aspiring graduate instructors. 
---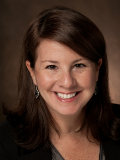 Ellen Yezierski [yeziere@MiamiOH.edu | 513-529-2813], Center for Teaching Excellence Director. Ellen is a Professor of Chemistry in the Department of Chemistry & Biochemistry. As CTE Director, Ellen networks with faculty and programs across campus to fulfill the Center's mission and support student learning through faculty development and innovation in teaching. She has been recognized with a Distinguished Teaching Award for Excellence in Graduate Instruction and Mentoring (2018) and a Distinguished Teaching Award (2015) and has taught large undergraduate courses as well as graduate courses. Her research group focuses on improving conceptual understanding of chemistry by examining the dynamics of teaching and teacher change. The goal of their work is to markedly reform instruction and improve chemistry learning across a variety of grade levels (high school and college). Projects employ quasi-experimental designs as well as phenomenological methods to explore teacher beliefs and change, assessment, use of animations, and characterizing teaching and learning in chemistry outreach. Visit the Yezierski Research Group to learn more about their activities and outcomes.