Letter from the President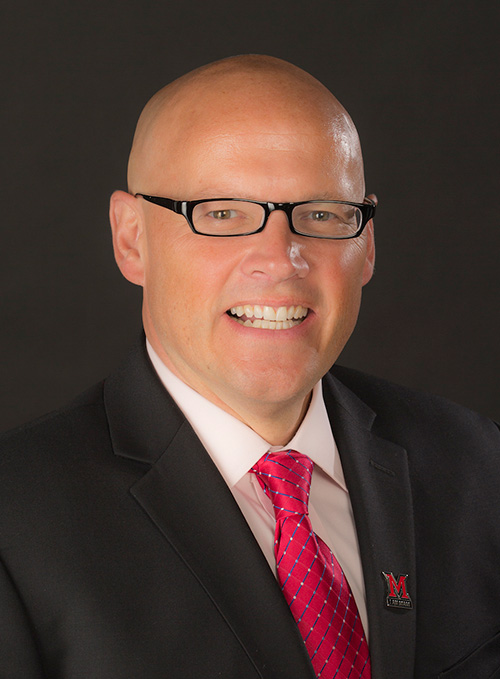 From President Gregory Crawford
Dear Miami Community,
Miami University is deeply committed to the values of diversity, equity, and inclusion.
We know that diversity enriches our campus community and enhances our intellectual dialogue. Our teaching, research, and service missions benefit from broadened perspectives and diverse viewpoints and experiences. Ensuring equity and inclusion for all members of our campus community is a critical priority. While there are many positive initiatives, programs, and efforts designed to make Miami a welcoming campus, we know there remain opportunities to improve.
When the DEI Task Force last year was formed last year, it was charged with addressing five pillars: dialogue and allyship, cultural consciousness, advocacy and partnership, structural resource support, and inclusion and accountability. Under the leadership of Drs. Vicka Bell-Robinson and Anthony James, the 70-member group worked hard over eight weeks to craft a comprehensive list of 44 recommendations to advance diversity, equity, and inclusion at Miami University. The task force's recommendations chart a way forward as we strive to live out our values of love and honor.
To demonstrate our progress as we advance DEI at Miami, we have created this website to track the progress of the recommendations. This site will be updated regularly to provide visibility on our efforts to live up to our motto of developing and maintaining inclusive excellence, and ensuring that our systems and processes are equitable to the Miami family across all our campuses.
I am continually grateful for the campus-wide support of this work. So many people across our campuses have engaged in this process, served as allies, and championed our efforts. Thank you not only for the support you have shown, but also for your willingness to engage in this work for the sake of our institution and the students we serve.
Love and Honor
Gregory P. Crawford
President