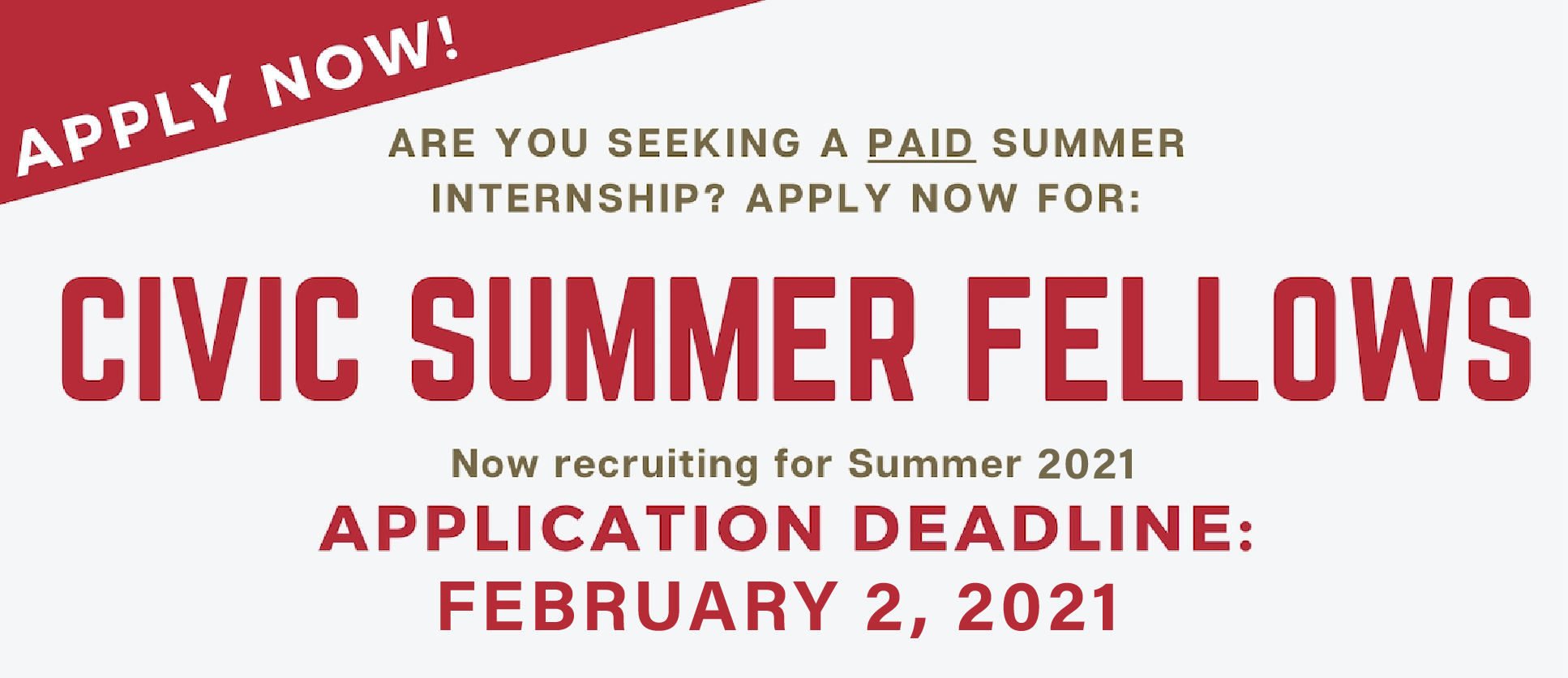 Civic Summer Fellows is a new, paid internship program providing Miami students opportunities to enhance civic knowledge and skills to work as leader with local/regional communities, focusing on fields of education, non-profit, & social justice oriented community organizations.
Students will receive a $2000 scholarship contingent upon the successful completion of their summer internship.
Students with a record of interest in civic engagement and education-related fields, in the majors of Educational Studies (in EDL), Non profit and Community Studies (NCS) and Social Justice Studies (SJS), and the Community Leadership (EDL) minor are eligible to apply. 
Internships will be in organizations around central and southwest Ohio, but students can, with programs permission, develop internships elsewhere.
Internship site placements for 2021 include:
Butler Technology and Career Development Schools
Booker T. Washington Community Center & Hamilton Central YMCA
School Board School
College Now Greater Cleveland
Summit Education Initiative
Submit the following: Resume, Statement of Interest, DAR (3.0 GPA minimum)
Commit to enrollment in EDL 302 as a late Spring 2021 sprint course (3/8-5/20, 2 cr) to prepare for the summer internship experience.
Student Perspectives
Alex Dyer
Jordan Gifford
Julia Hall
Olivia Marcus
Civic Summer Fellows is a pilot project of the Department of Educational Leadership in collaboration with the Menard Family Center for Democracy.