Meet Dick and Joyce Farmer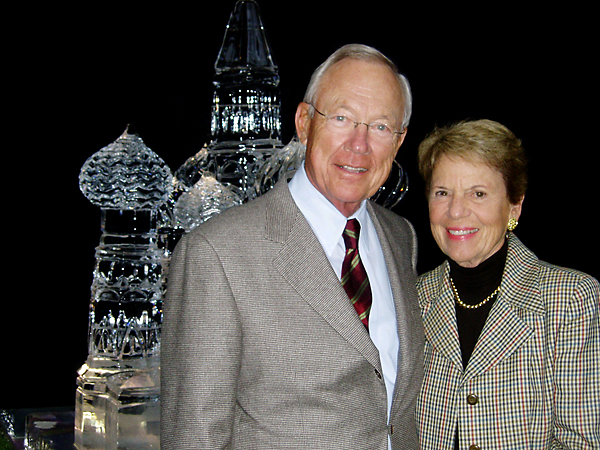 After graduating from Miami University in 1956 with a business degree, Richard T. Farmer served in the U.S. Marine Corps and then joined the family business. After helping it expand, Farmer left the company in 1968 to start his own venture, which became Cintas Corporation. In the early 1970s, Cintas purchased the Farmer family's company. Farmer has been Cintas' Chairman of the Board since 1968. Prior to August 1, 1995, he was also CEO.
His service to Miami University has included terms as a university trustee, foundation board member and chair of the Board of Visitors of the Richard T. Farmer School of Business.
Joyce Barnes Farmer earned her bachelor's degree in elementary education in 1957 and has served on Miami University's Parents' Council, Reunion Committee and the School of Education and Allied Professions' Advisory Council.
In 1992 the Farmers provided the cornerstone gift to the School of Business. In 2005, they announced a $30 million leadership gift through the Farmer Family Foundation, of which $25 million helps underwrite the construction of the Farmer School of Business building. The remaining $5 million is earmarked for faculty support.