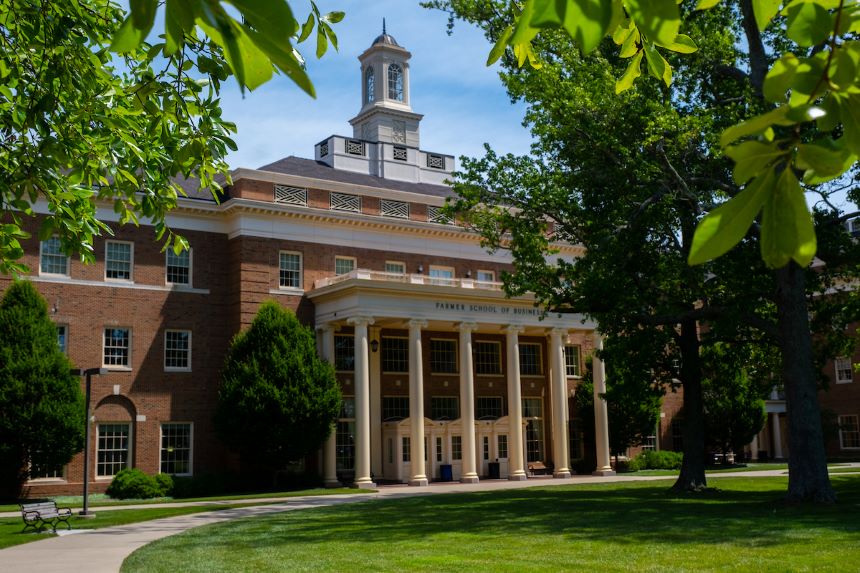 At the Farmer School, our faculty and staff are committed to undergraduate education and devote resources to our undergraduates that many other institutions reserve for their graduate students. We will help you explore your potential and develop the qualities and skills necessary to become a confident, ethical leader in a pluralistic, challenging world.
Beyond the Classroom Educational Experience
100%
of Farmer Students Participate in Hands-On Learning - Starting in Their First Year
65%+
of Farmer School Students Studied Abroad
96%
of all Farmer School Students Have at Least One Internship
Farmer School of Business
The First Choice for Tomorrow's Leaders
Solid Reasons to Choose Miami's Farmer School of Business for Your Undergraduate Education:
Teaching Excellence
The majority of our business classes are taught by experienced, full-time faculty members who want to get to know you and who will help you with career counseling and networking. They love teaching and have chosen Miami because this is a university where excellent teaching is valued above all else.
Global Perspective
Cultural "literacy" is an invaluable skill and it's one that we will help you build, even if your Farmer School education does not include traveling outside the United States. In addition to the many opportunities you'll have to study abroad, you'll expand your perspective on campus as well.
Access to Business Leaders
You will meet and talk with executives from a broad range of businesses and organizations who visit campus as major speakers and guest lecturers in classes. Many student business organizations foster mentor relationships between business professionals and undergraduates.
Career Connections
Our reputation and the quality of our graduates have attracted recruiters from nearly 400 corporations to campus over the last several years. Fortune 500 and major accounting firms are well represented in this group.
Outstanding, Helpful Alumni
You can benefit from the Farmer School's network of more than 40,000 alumni who are involved with startups, small businesses, large corporations, and non-profit organizations all over the world.
Farmer School of Business
800 East High Street
Suite 2053
Oxford, OH 45056