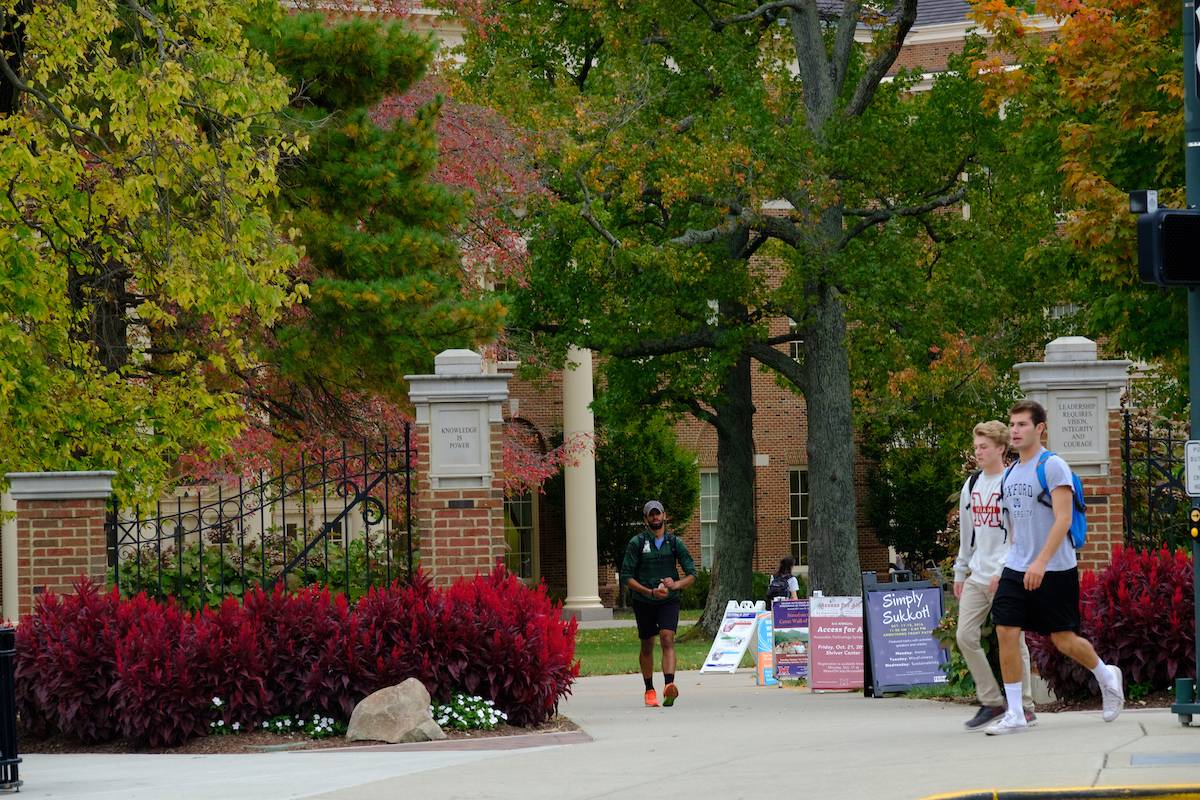 Recognized as one of the nation's best undergraduate business schools, Farmer School of Business (FSB) applies a holistic and comprehensive review to all of our prospective students. Admission is competitive, and we strive to consider all factors when selecting applicants, including your achievements and demonstrated potential to master a rigorous business curriculum. Here, discover everything you need to know about our admission process, from required documents and deadlines to tuition and aid information.
We Love Numbers. Especially These.
93%
FSB First-to-Second Year Retention
15th
Among Public Universities in the United States for Four-Year Graduation Rate
Top 3
Public University for Landing a Job with their Desired Company
The admission process for prospective first-year students is comprised of three key steps.
Looking to transfer from another institution to Miami University Farmer School of Business? We are committed to ensuring graduates are dynamic leaders, great communicators, skilled collaborators, and bold visionaries.
If you are currently enrolled in another school or college at Miami University, or did not receive direct admission to Farmer School of Business, you may seek admission through a non-competitive process by completing the following requirements.
Passport Program

The mission of the Passport Program is to impact the lives of students through practical, transformational support aimed at academic, professional, and personal development among underrepresented and first-generation students aspiring to earn a degree from the Farmer School of Business.

Learn More
Farmer School of Business
800 East High Street
Suite 2053
Oxford, OH 45056