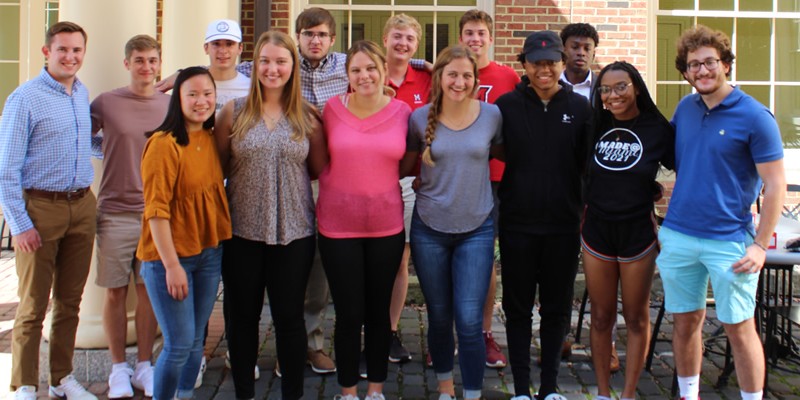 First Year Integrated Core
The First Year Integrated Core curriculum builds a strong foundation for Farmer School of Business students.
Business is searching for new hires who can think critically, creatively and conceptually, can understand coding and computational work, and can thrive in a constantly changing environment. Employers believe that college graduates are not adequately prepared in:
Ethical Decision-Making
Analytical and Research Skills
Written and Oral Communication
Adaptability
Working with Diverse Groups
We reviewed academic and practitioner literature and talked with our valued business partners. Then we researched the other top 50 business schools to see how they were helping students develop these key skills within their curriculum.
We learned that while some schools might work with students on an "as-needed" basis, no other school has an integrated core curriculum in the first year that is specifically designed to build the skills needed for student success in the workplace.
The eight credit-hour integrated core (pdf), which consists of four courses - Foundations of Business; Foundations of Business Communication; Creativity, Innovation and Entrepreneurship; and Introduction to Computational Thinking for Business - is required for all Farmer School first year students. Students move through these classes in teams, working together from the beginning of the semester to the end, culminating with a final client project.
The integrated core allows students to individually build critical skills and to work collaboratively for a real client, while working with real data. Students learn skills, apply knowledge and present their creative, computational and analytic findings to senior executives.
FYIC Classes and their Impact
The four classes that make up the First-Year Integrated Core program are:
BUS 101: Foundations of Business
BUS 102: Foundations of Business Communications
ESP 103: Creativity, Innovation, and Entrepreneurial Thinking
BUS 104: Introduction to Computational Thinking for Business
For more information, check out our course list.
FYIC: Building Community in a Remote Learning Environment
First Year Integrated Core
Faculty and Student Spotlights
Details
Becky Crews
Program Director, First Year Integrated Core
513-529-3974
3072 Farmer School of Business
crewsra@MiamiOH.edu
Farmer School of Business
800 East High Street
Suite 2053
Oxford, OH 45056