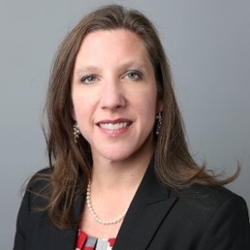 Amy Altman
POSITION: COO at Reliant Immune Diagnostics and President of the John W. Altman Charitable Foundation
Amy Altman is Chief Operating Officer at Austin-based Reliant Immune Diagnostics. Reliant Immune Diagnostics markets a complete consumer-driven health platform that provides testing, diagnosing, and monitoring solutions that includes a suite of diagnostic tests, AI/Machine Learning-driven diagnostic tools, and personal health data tracking. Amy also serves as President of the John W. Altman Charitable Foundation. Before joining Reliant, Amy spent ten years with Luminex Corporation, a biotechnology engineering company based in Austin that develops, manufactures and markets proprietary biological testing technologies with applications in life-sciences.
Amy holds a bachelor's degree and a master's degree in Microbiology from the Miami University and a Ph.D. in Molecular Biology from Vanderbilt University.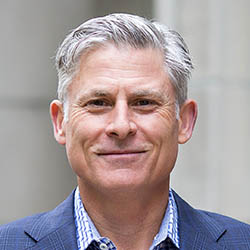 Cameron Cummins
POSITION: Co-Founder and CEO at Pivotal Growth Partners and Founder and CEO at inHOUSE Marketing
Cameron Cummins is Founder and CEO at Chicago-based Pivotal Growth Partners, a holding company and growth platform focused on accelerating small, emerging brands to scale for private equity. Cameron also is Founder and CEO at inHOUSE Marketing, a results-oriented marketing firm that specializes in the automotive, adult beverage and franchising sectors. Previously, he served as Chief Development Officer at Marco's Pizza, where he oversaw a development team that opened and sold over 750+ stores during his 10-year span.
Cam holds a bachelor's degree in finance from the Farmer School of Business at Miami University.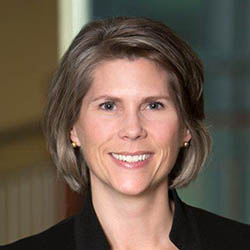 Lisa Dallmer
POSITION: COO at Dimensional Fund Advisors, former COO of Global Technology & Operations at BlackRock and former COO/Head of European Market Services and Cash Markets at the NYSE Euronext
Lisa Dallmer is Chief Operating Officer of Dimensional Fund Advisors, a $609 billion asset manager based in Austin. She also serves on the Executive Committee and partner with senior leaders of the corporate, sales and marketing, and investment teams to develop and implement operational strategies that improve standards, drive efficiency, and enhance business capabilities a seasoned customer centric technology executive in financial services.
Most recently, Lisa was Chief Operating Officer, Managing Director of BlackRock's Global Technology and Operations Group, a position that she held from 2014 to 2018. At BlackRock she led operating model strategy to deliver enterprise value, operationalized platform technology by driving tech enabled transformation, set strategic investment criteria for adjacent business development and led operational M&A integration. Lisa worked across the $1.6Bn portfolio of global technology, client service, investment operations, and data services teams. She served as a member of the Global Operating Committee and the Technology & Operations Executive Committee. She participated in the firm's global Diversity and Inclusion Leadership circle as the first executive to require diverse slates for every open role and later established BlackRock's Girls Who Code partnership.
Lisa joined BlackRock in 2014 from NYSE Euronext in Paris where she was Chief Operating Officer and Executive Vice President for European Cash Markets responsible for all aspects of the commercial operating model and technology service delivery. In this capacity she led a $1billion portfolio consisting of $650M of customer revenue, new product development and the pan-European consolidation of client and market services for trading. From 2006 to 2010, she was head of Global Exchange Traded Products, ETFs and Indices, leading the integration of the product teams, client facing technology and business model change following the NYSE, Euronext, Archipelago and Amex mergers.
Lisa has twice been recognized, in 2011 and again in 2013, by Financial News as one of the "100 Most Influential Women for European Financial Services".  She served as Co-President of the Women's Bond Club 2007-2009 and as a Board Member in various committee roles from 2003-2007.
Lisa holds a bachelor's degree in finance from Miami University and a MBA from the University of Chicago Graduate School of Business, in addition to a year at the London School of Economics and an executive leadership program at INSEAD in Fontainebleau, France.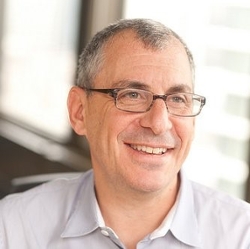 Stuart Frankel
POSITION: Co-Founder and CEO at Founder and CEO at Narrative Science and former President of the Performics Division of DoubleClick
Stuart Frankel is the CEO and a co-founder of Narrative Science. Stuart leads the company's strategy and corporate vision, focusing on how customers can achieve better business outcomes by implementing artificial intelligence technologies.
Prior to Narrative Science, Stuart was President of the Performics Division of DoubleClick and was a member of DoubleClick's senior management team until the company was sold to Google. Early in his career, Stuart was both a practicing attorney and a CPA. He has twice been recognized by EY as a finalist for the EY Entrepreneur of the Year, in 2015 and again in 2016, and was named to Crain's Chicago 2015 Tech 50 List. He is a regular contributor to industry discussions related to the future of work, technology innovation, and entrepreneurship.
Stuart holds a bachelor's degree in accounting from the Farmer School of Business at Miami University and a JD from Vanderbilt University.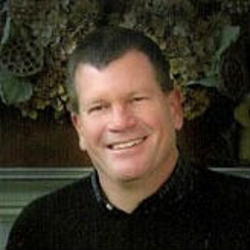 David Herche
POSITION: Chairman at Enerfab, Executive Chairman at West Chester Protective Gear, and Board Chair of Cincinnati Works
David Herche is Chairman and CEO at Enerfab, Inc., a world-leading supplier of engineering solutions serving the energy, environmental, chemical, pharmaceutical, food and beverage industries. Enerfab is the leading supplier of design/build process systems for the brewing, juice and fossil fuel power industries. It has achieved this position through a versatile diversification over the past twenty years. In 1988, Enerfab was a small company serving primarily the brewing industry and employing 150. Today, Enerfab is a diverse manufacturing and service organization that is a leading provider of maintenance services, capital equipment components and technology solutions for the energy industry and other industrial markets. The company manufactures and installs sophisticated pollution control equipment and provides maintenance services to process industries throughout the United States and it has grown to employ over 3,000 people.
David also serves as Executive Chairman of West Chester Protective Gear, the largest importer of industrial work gloves in the United States, and Board Chair of Cincinnati Works, a nonprofit organization that brings hope and encouragement to people living in poverty while assisting them in advancing to self-sufficiency through employment. Early in his career, David was both a practicing accountant and a CPA with Arthur Andersen. He has twice been recognized by EY as the EY Entrepreneur of the Year for Cincinnati/Northern Kentucky, in 1996 and again in 2008, and was Inducted into the Hall of Fame at the Thomas C. Page Entrepreneurial Center at Miami University in 2003.
David holds a bachelor's degree in accounting from the Farmer School of Business at Miami University.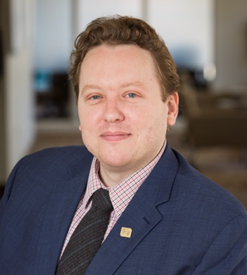 Ben Hoffman
POSITION: Senior Vice President, Chief Strategy Officer at Fifth Third Bank
Ben Hoffman joined Fifth Third Bank in March 2016 and currently serves as the Chief Strategy Officer.  In that capacity, Ben leads the Corporate Strategy, Decision Sciences, and FinTech teams.  Prior to his current role, Ben has served as Head of Corporate Strategy / Fintech and Head of Digital Lending for Fifth Third. 
Before joining the bank, Ben spent over a decade in consulting as a Partner in the Financial Services practice at Oliver Wyman where he advised leading banks and other financial institutions in the United States and globally.  Ben has written on behalf of Oliver Wyman and the World Economic Forum, chaired the American Banker Marketplace Lending & Investing conference, and sits on the board of The Santi School Project, a non-profit dedicated to giving girls and disadvantaged ethnic minorities in Nepal access to quality education. 
Along with his wife and two children, Ben lives in Cincinnati and is enjoying his return to suburban living, even as he maintains his passion for international football and world travel.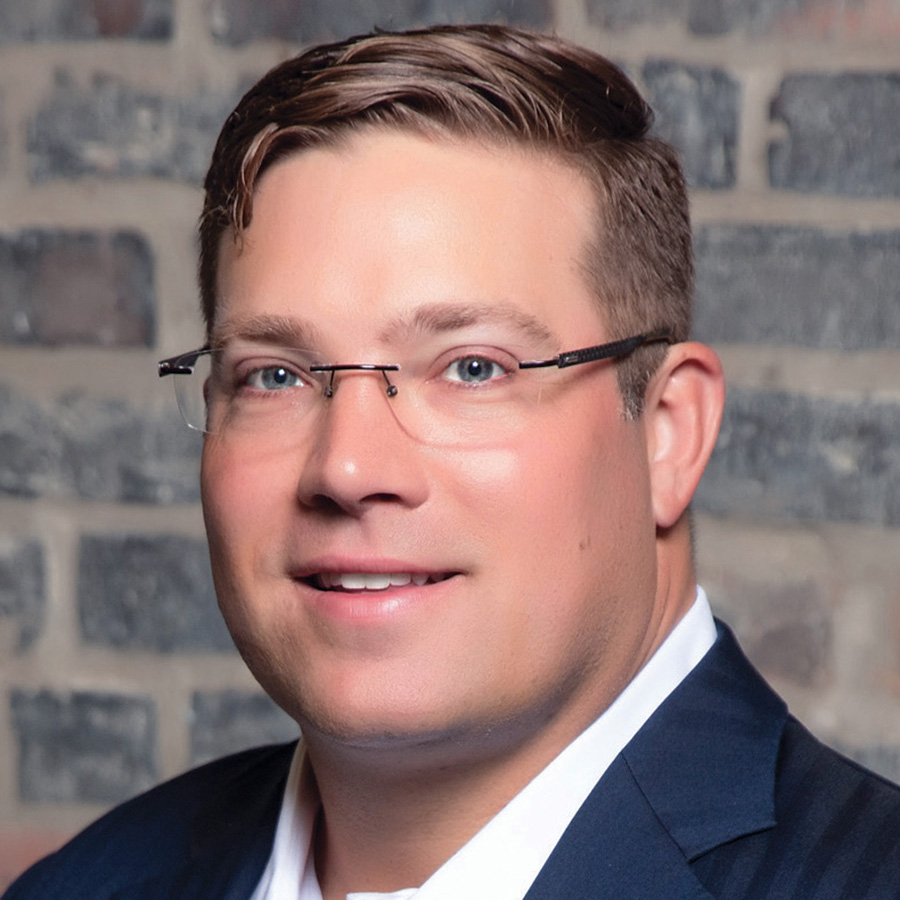 Clint Jones
POSITION: Co-Founder and CEO at GoHealth
Clint P. Jones is CEO of GoHealth (NASDAQ: GOCO), a leading health insurance marketplace that he co-founded with Miami alum Brandon Cruz and has served as GoHealth's Chief Executive Officer since GoHealth's founding in 2001. He has also been a member of GoHealth, Inc.'s board of directors since 2020 and a member of GoHealth Holdings, LLC's board of managers since 2019, as well as serving on the board of managers of GoHealth's predecessor since its founding in 2001.
Clint serves as member of the board of directors of Bridge Legal from June 2000 to January 2001,
Mr. Jones served as Intranet Market Manager for Holt Value, a former division of Credit Suisse. Mr. Jones speaks regularly at industry events and conferences. He is also active in insurance regulatory forums. GoHealth, Inc. (GoHealth) was named to The National Association for Business Resources' list of Summer 2020 "Best and Brightest Companies To Work For in the Nation." This is the fourth consecutive year GoHealth has won the national award. GoHealth also won the "Best and Brightest Companies to Work For" in Chicago for four consecutive years, beginning in 2017. In 2013, Mr. Jones was recognized by EY as the EY Entrepreneur of the Year for the Midwest and was also named to the annual Chicago leadership list, Crain's 40 under 40.
Mr. Jones holds bachelor's degrees in both Marketing and Management Information Systems from the Farmer School of Business at Miami University.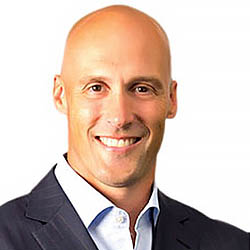 Jeff Kadlic
POSITION: Co-Founder and Managing Partner at Evolution Capital Partners, Board Member/Director of a number of portfolio companies, and Chairman of Miami University's Cleveland Development Board
Jeffrey Kadlic is Co-Founder and Managing Partner of Evolution Capital Partners, a small business private equity fund investing growth equity nationwide in Second Stage Companies generating at least $500,000 of EBITDA. The company was named to Inc. Magazine's 500 Fastest Growing Companies list in 2013.
Jeffrey spent the first 10 years of his career making private investments in an institutional setting.  Early success was achieved in large part to an entrepreneurial mindset within a corporate culture. While practicing as an institutional investor, working in and around dynamic small businesses, he recognized that growing small businesses needed more than just an influx of cash to scale operations. Leveraging corporate practices within an entrepreneurial setting, in addition to the capital, was the best way to achieve great performance.
Connected by their passion for growing small companies, in 2005, Jeffrey and partner, Brendan Anderson, co-founded Evolution Capital Partners, focused exclusively on advising and investing growth capital in Second Stage Companies. Jeffrey was recognized by EY as a finalist for the EY Entrepreneur of the Year for Northeast Ohio in 2013, and was name to Crain's Business Forty Under 40 List of leading business professionals.
Jeffrey holds a bachelor's degree in business and finance from the Farmer School of Business at Miami University.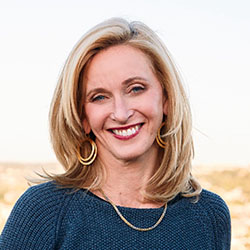 Wendy Lea
POSITION: CEO at Energize Colorado, Former CEO at Cintrifuse, Board Member at Techstars, Board Member/Advisor to a number of high growth companies, and former Co-Founder and CEO of The Sales Consultancy (sold to Siebel Systems)
Wendy Lea is CEO at Energize Colorado, a nonprofit 501c3 organization established to provide relief to small businesses in Colorado, supporting local businesses in recovering from the economic impact of COVID-19, and serves as a Board Director at Techstars, the top-ranked startup accelerator network in the world.
Wendy recently stepped down from Cintrifuse, a public-private partnership established to drive the next phase of growth for the Greater Cincinnati region—innovation that will be enabled and delivered by startups, where she served as CEO from 2014 to 2018.
An accomplished Silicon Valley executive, Wendy has deep experience in marketing, sales, and customer experience. She is an expert at digital innovation and has worked with hundreds of companies around the world, from start-ups to large multinational corporations. Lea has experience with freemium, direct, and indirect business models. She has broad knowledge in business financing, from bootstrapped start-ups to venture funds and private equity partnerships.
Wendy serves on several boards, including Get Satisfaction, a leader in online customer communities and is headquartered in San Francisco, where she is the executive chair and Denver-based Xyleme, a Learning Content Management System (LCMS) that empowers teams to centralize and manage content, author collaboratively, publish to multiple outputs, and distribute to learning audiences, among others.
Wendy holds a bachelor's degree in business administration and marketing from the School of Business Administration at University of Mississippi.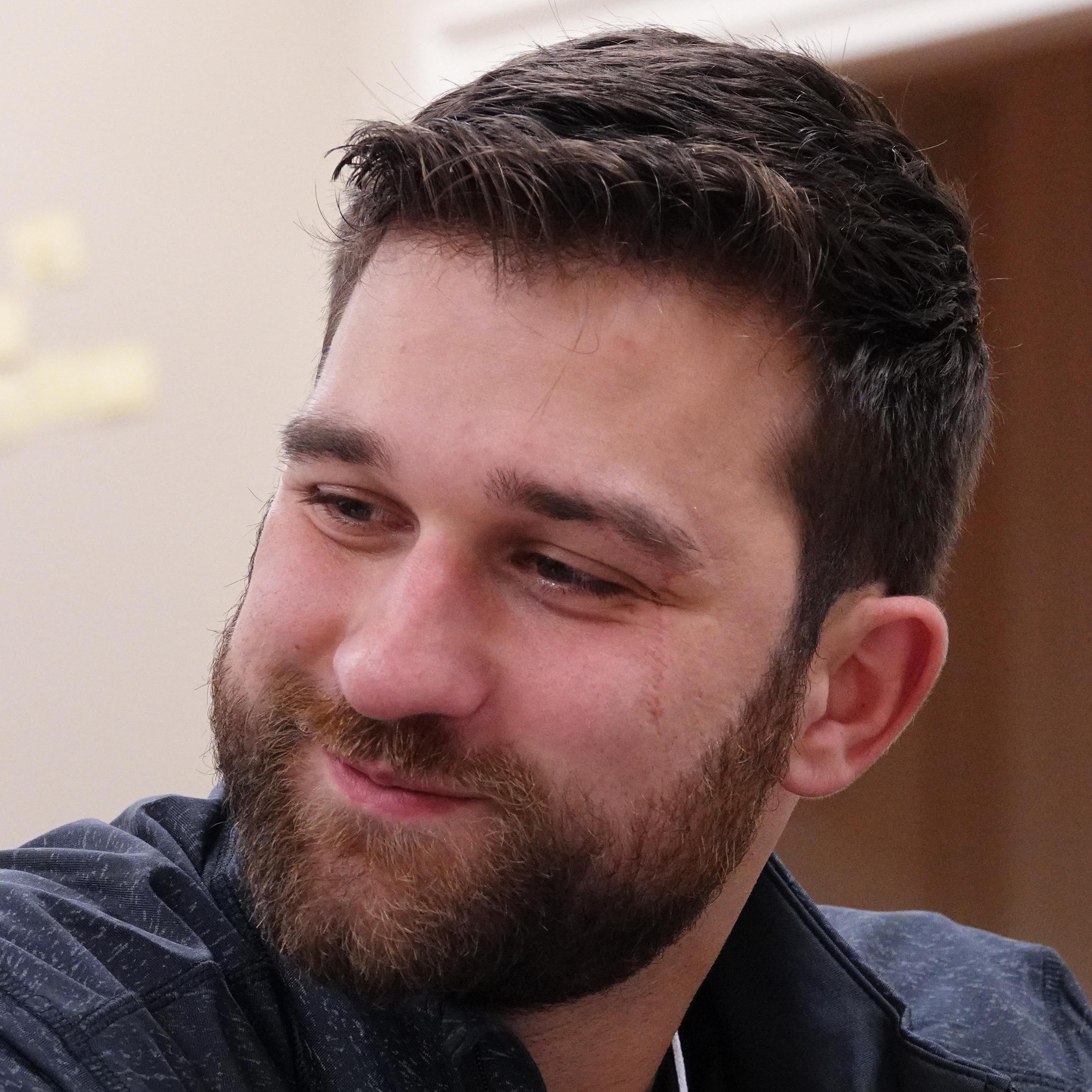 Michael Markesbery
POSITION: Michael Markesbery is co-founder and CEO of OROS. OROS designs, develops, integrates, and markets a line of extreme outerwear using its patented Aerogel-based SolarCore technology that is considered the "best insulation on the planet." Developed from the NASA technology used for space suits, the space shuttle, and the Mars Rovers, OROS infused Aerogel to create Solarcore, helping to make outerwear thinner, warmer, and more flexible.
A 2015 graduate of The Brandery, the company raised a $2.0M seed round led by NCT Ventures with Fengshion Capital in 2016. Closed two follow-on seed+ stage rounds that total more than $8 million, one completed in 2018 and another in 2019, that includes investments by Listen Ventures, In-Q-Tel, Ridgeline Ventures, Break Trail Ventures, Elizabeth Street Ventures, RedHawk Ventures, retired Goldman Sachs Director Eric Dobkin, Misfit Wearables founder Sonny Vu, and retired Grainger CEO Jim Ryan. In October 2019, the company announced a multi-year $2 million subcontract under a Other Transaction Authority prototype agreement (pOTA) from the U.S. Army Combat Capabilities Development Command Soldier Center (CCDC-SC) Division of the United States Department of Defense.
Since its commercial launch in 2015, OROS has sold more than $10M of its extreme outerwear gear to customers in more than 100 countries worldwide, and today, the company's proprietary insulative technology, SolarCore, is featured in other brands products, such as LL Bean's boots, Cabela's boots, and John Deere gloves, among others.
Michael was named to the Forbes 30 Under 30 List of Top Disruptive Entrepreneurs in the U.S. in Retail & eCommerce in 2018 and was a member of Miami University's distinguished 18 of the Last 9 List of Top Gradates in 2017. He holds a bachelor's degree in Zoology and Animal Biology and a minor in Entrepreneurship from Miami University.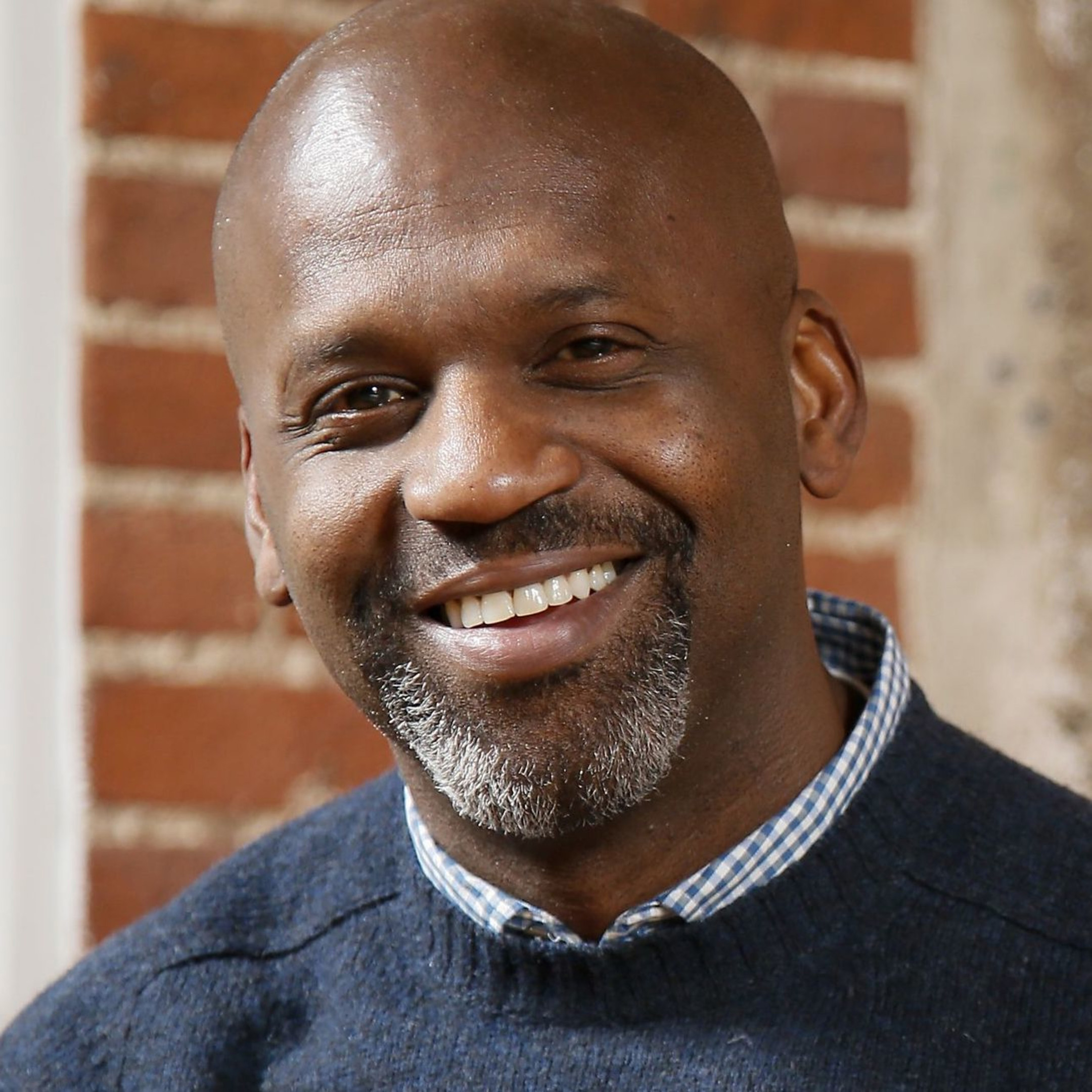 Rod Robinson
POSITION: Former Vice President of Business Acceleration, Supplier Inclusion & Sustainability at Coupa Software, Founder and former CEO at ConnXus, and Board Member at The Techstars Foundation.
I am excited to inform you that I have decided to leave Coupa Software to join the senior leadership team at Insight Sourcing Group (ISG).  ISG is the leading boutique consulting firm in North America focused exclusively on Strategic Sourcing and procurement-related services. Founded in 2002, the firm works with senior executives and procurement leaders to accelerate Strategic Sourcing savings, increase Spend Visibility, provide category intelligence, and implement procurement best practices. Insight Sourcing Group has worked with hundreds of corporate clients of all sizes and over 50 Private Equity firms.  I will be leading the firm's Supplier Diversity & Responsible Sourcing practice and Center of Excellence.
The ISG marketing team will be announcing this exciting news within the next week, but I wanted my closest friends and colleagues to hear it from me first.  I look forward to catching up live soon.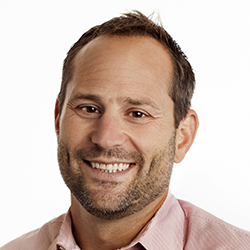 David Schwab
POSITION: Executive Vice President at Octagon Sports & Entertainment Network, Founder of Octagon First Call, and Creator/Host of Beyond High Street Podcast
David Schwab is Executive Vice President at Octagon Sports & Entertainment Network, the world's largest sponsorship consulting practice and a pioneer and leader in athlete and personality representation and management with more than 800 employees globally.
David also founded Octagon First Call, which is a celebrity strategy business with one goal in mind – to make this process straightforward, smarter and more efficient. Octagon First Call educates companies, associations and non-profits on the proper use of celebrity talent, then advise them on how to get the most value out of their partnership. This includes identifying the right talent, securing agreements, tailoring campaigns to fit both the marketing goals of the brand and the unique talents and appeal of the celebrity and managing the relationship throughout the duration of the term. And even telling clients when not to hire.
David is Creator and Host of Beyond High Street Podcast, a weekly podcast with highly successful Miami University alumni exploring the common traits that bring people to Oxford, Ohio and how that helped them with their professional successes.
David holds a bachelor's degree in marketing from the Farmer School of Business at Miami University.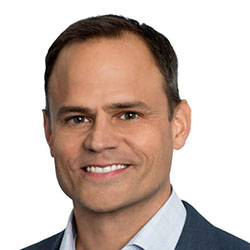 Todd Schwarzinger
POSITION: Venture Partner at Refinery Ventures, former Managing Director of Life Sciences and Healthcare at Silicon Valley Bank
Todd Schwarzinger is a Venture Partner at Refinery Ventures.Previously, he was a Managing Director and head of the Life Sciences and Healthcare practice at Silicon Valley Bank for the Bay Area and Pacific Northwest. Todd and his teams focused on capital, banking, and relationship solutions for healthcare clients of all life stages spanning biopharma, medical device, digital health, diagnostics and life science tools.
Todd joined SVB with more than 15 years of investment banking and consulting experience with healthcare and life sciences companies. Prior to joining SVB, Todd was an Executive Director in the healthcare investment banking division at Morgan Stanley where he advised a broad range of medical device and biopharmaceutical clients on mergers and acquisitions, initial public offerings, the equity and debt capital markets. In his nearly nine year career at Morgan Stanley across both London and New York, he was responsible for life sciences M&A transactions totaling over $5 billion and raised over $3 billion in capital markets transactions spanning North America, Europe and Asia.
Todd holds a bachelor's in Finance from the Farmer School of Business at Miami University and received his MBA from the Fuqua School of Business at Duke University.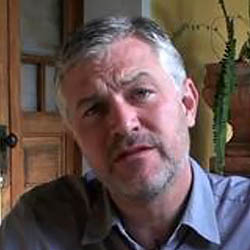 Greg Van Kirk
POSITION: Founder and CEO at ProjectX, Social Entrepreneur Corps, Community Empowerment Solutions, and Columbia Business School's Venture for All
Greg Van Kirk is a social entrepreneur, consultant and educator. He is Founder and CEO at ProjectX, Social Entrepreneur Corps, Community Empowerment Solutions, and Columbia Business School's Venture for All. These are all ventures whose mission is to design and implement social innovation responses to long-standing development challenges.
Over the course of 20 years, Greg has worked with a diverse variety of organizations, leaders and communities in the US, Canada, Mexico, Guatemala, El Salvador, Nicaragua, Colombia, Peru, Ecuador, Paraguay, Suriname, Brazil, Haiti, The Dominican Republic, Bosnia Herzegovina, Serbia, Egypt, Senegal, The Gambia, Guinea, South Africa, India and Thailand.

He has designed social entrepreneurial experiences, taught courses and led workshops for thousands of students and professionals. Greg founded of SocialEntrepreneurU, is a former Ashoka Leadership Group Member, is a two-time Ashoka Globalizer Fellow and World Economic Forum "Social Entrepreneur of the Year for 2012 (Latin America)".
He is the principal designer of the award winning MicroConsignment Model and has served as a consultant for organizations such as Levi Strauss Foundation, Solutions Journalism Network, USAID, Chemonics, VisionSpring, Soros Foundation, Church World Service, Inter American Development Bank, Water For People and Fundacion Paraguaya in the US, Latin America, Asia, and Africa.
Greg began working in rural small business development as a Guatemala Peace Corps volunteer in 2001. He worked in investment banking for five years before arriving in Guatemala. Two deals he led at UBS during this time won "Deal of the Year" honors from Structured Finance International magazine. He currently lives with his family in New York City.
Greg also contributes time as a "Social Entrepreneur in Residence" at Miami University, Columbia University, NYU, Marquette University, Indiana University, University of San Diego and Arizona State University and has taught social entrepreneurship courses at Miami, Columbia, and NYU.
Greg is a member of the Clinton Global Initiative and was recognized by The World Economic Forum as the Schwab Foundation Social Entrepreneur of the Year in 2012. He holds a bachelor's in Business Administration, Marketing, and Economics from the Farmer School of Business at Miami University.