International Internships

Gain work experience, and do it abroad in China's financial capital. This program offers an eight-week internship in business based on a student's interest and academic background. There are also 18 $5,000 Freeman Foundation Grants for eligible students (U.S. passport holder or permanent resident) which will cover most of the cost. These funds are pending grant renewal. Enhance your resume with a global internship in Shanghai this summer. Ideal for students who are completing their sophomore or junior years.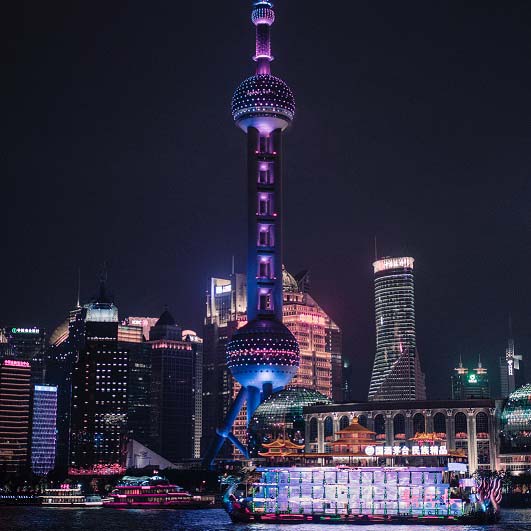 Apply Now!
Program Dates: May 27 - July 22, 2020
Locations: Shanghai, China
Credits: 1
Courses: BUS 340 (1cr)
Prerequisites: 58 earned hours by May 2020, 2.7 GPA by January 2020, business majors given priority.  Two interviews are required. Must be at least 18 by date of departure.                 
Housing: Hotel
Meals: Four group meals.
Program Cost*:   $5,500 plus tuition* (1 credit hour) 
Pre-Departure Meetings:  Two to three required meetings in the spring term. Dates, times, locations TBD. 
 *Tuition is subject to change.
Visa regulations are complicated, and they vary from country to country. Below are considerations as you prepare to study abroad:
Travel before and after a program: 

If you are studying in a location that requires a visa or travel permit, we advise students to avoid international travel 90 days prior to the start of the program. If you wish to add travel time before or after a program that requires a visa, we strongly recommend you consult the FSB Global Studies Office before planning your travel.

Applying for a passport: 

If you do not already have a passport, we recommend you apply for one immediately. If you are in Oxford, you can apply for a passport and purchase passport photos in 214 MacMillan Hall. 

Passport expiration date: 

Your passport must be valid for 6 months after the last date of your travel. If your passport expires within 6 months of the last day of your travel, you must apply to renew your passport immediately. If you do not comply with this regulation, you will not be permitted to enter the country. (Example: If you will be traveling from May 22 through June 16th, 2020, your passport must be valid through December 16th, 2020.)

Non-US passports: 

If you will travel with a non-US passport, please consult with the FSB Global Studies Office to learn more about the visa process. Traveling with a non-US passport may require a different process than traveling with a US passport.