A-B
Abbott, Katy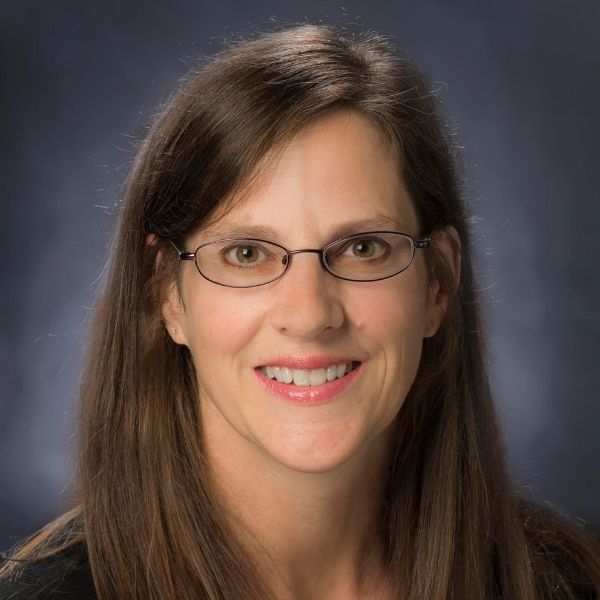 Katy Abbott is a Certified Zentangle Teacher (CZT) and a faculty member in the Department of Sociology and Gerontology.
Abrams, Michele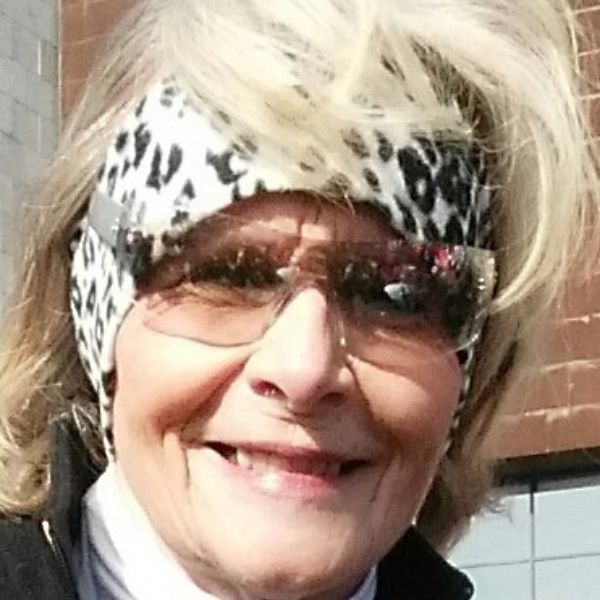 Michele Abrams graduated with a B.S. in Education from Miami University in 1973. She is the ILR's Publicity Chair and the West Chester Curriculum Site Coordinator. She served as Chairman of Think Regional Southwest Ohio Leadership Summit from 2015 to 2018. Michele is the host of FEELIN' GOOD, a cable program geared toward the 60+ audience and sponsored by Warren County Community Services. She is also a member of the Lebanon/Mason Chapter of the Association of American University Women. She has extensive experience in community leadership development, convention & tourism promotion, and special event planning. She currently lives in Mason, Ohio, and is the mother of three grown sons and the proud grandmother of two grandkids.
Allen, Paul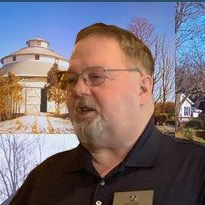 Paul Allen, Retired Commander, U.S. Navy, and retired Civil Servant, has lived in Oxford since 1992. He has taught ILR courses on Woodstock, the Cold War and the History of the Bible. He is also Vice Chair of the ILR Board, and a member of the Curriculum and Tech Committees. His interests include history and genealogy.
Anderson, Susan
Susan Anderson is a state certified educator who has taught life application of Biblical principles for many years and is an avid lover of dance.
Arnold, Dale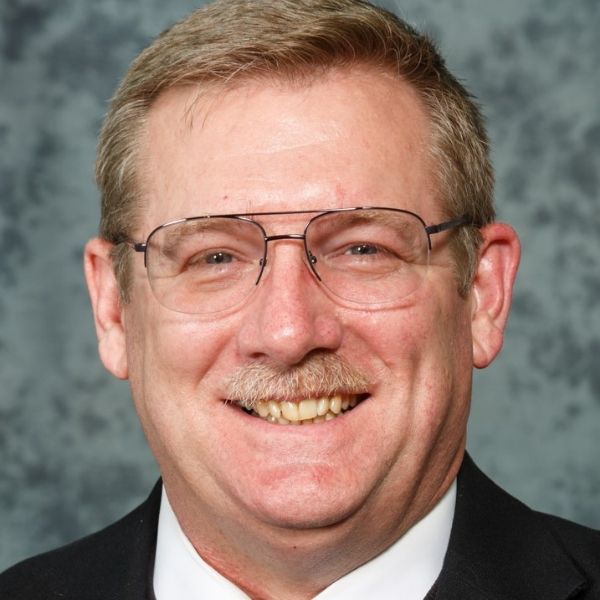 Dale Arnold's professional and personal experiences with energy serve him well. His work encompasses technical, economic, environmental, and social issues related to energy development. He has managed self-help energy aggregation groups, research projects on electric load profiling, energy efficiency, on-site generation, net metering, customer friendly interconnection, biomass energy, utility scale and on-site wind and solar generation, pipelines, and oil and gas exploration.
Dale has served on energy-related working groups with public utilities, regulators, and organizations focusing on technical evaluation, education/outreach, and community planning. These groups include the PUCO, Ohio Development Services, the Ohio Consumers Counsel, AEP-Ohio, Columbia Gas of Ohio, Vectren, MORPC, Clean Fuels Ohio, Green Energy Ohio, and the Ohio Energy Project.
Dale is involved in regional and state working groups exploring how energy projects and infrastructure expansion impact consumers and what community stakeholders can do to shape public policy.
Balsmeyer, Dave
Dave Balsmeyer was a construction project manager at Mound Laboratory from 1965-1994.
Bass, Robert
Robert became a volunteer with AARP in 2019, and quickly got involved in their Smart DriverTEK workshop program (SDTEK). When all in-person classes were suspended during Covid, he joined a team of tech-savvy volunteers to adapt the presentation into a virtual workshop. Robert is also serving on the committee responsible for the 2023 SDTEK Curriculum refresh, where he enjoys applying his background in software and educational consulting.
Beall, John
As an alumnus (class of 1975) of Miami University, John Beall taught English in secondary school from 1979-2020 in Dallas, Texas; Canterbury, England; and New York City. He taught Irish Literature (mainly Yeats and Joyce), Dante's Commedia, American Literature, Russian Literature, and The Craft of Poetry—to name a few. Currently retired from teaching, he remains an active scholar and poet, publishing in journals ranging from The Hemingway Review to The New Mexico Review.
Benson, Robert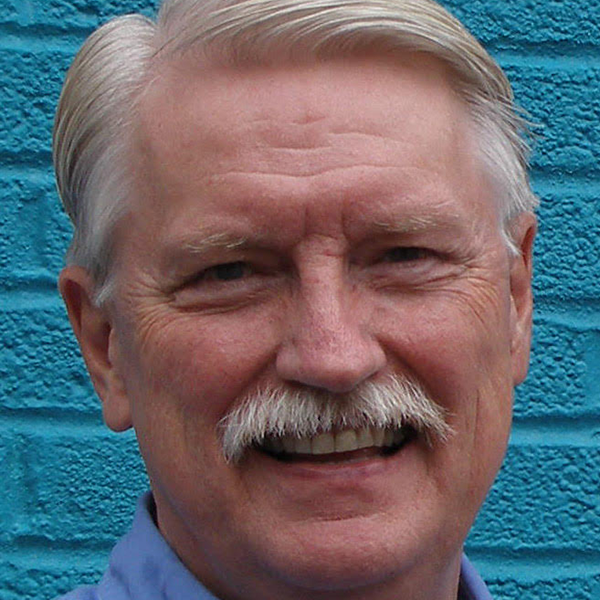 By training, Robert Benson is an architectural historian, critic, and writer with degrees from the University of Kansas (German, History of Art) and the University of Michigan (M.A., Ph.D. in the History of Art). He has served as a contributing editor for Inland Architect magazine (Chicago) and published articles and reviews as an architecture critic nationally and internationally, including serving as the architecture critic for the Detroit News and the Cincinnati Enquirer. He taught courses in the history and theory of architecture, concentrating principally on modern and contemporary trends; but he has also taught surveys and seminars in other areas of architectural history, including a two-semester survey of world architecture.
Before coming to Miami in 1985, he taught for ten years at Lawrence Technological University in Southfield, Michigan, and for two years at the College of Wooster, here in Ohio. He was also a visiting professor at the University of Michigan twice, once in the History of Art Department and once in the College of Architecture and Urban Planning. At Miami, he served as Director of Graduate Studies and Chair of the Department of Architecture and Interior Design and as Interim Dean of the College of Creative Arts.
In his "other life" he is also a musician with a strong interest in composing. He has published over one hundred compositions, mostly of sacred choral and organ music. His work has been performed by many cathedral and parish churches in the United States, the United Kingdom, and Italy, by the Miami University Men's Glee Club and Collegiate Chorale, as well as by the Butler Philharmonic Chorus, the Cincinnati Camerata Choir, the Valley Chamber Chorale of Stillwater, Minnesota, and numerous chamber choirs elsewhere; and it has been set to dance by the Miami University Dance Theatre.
Bishop, Carl
Carl Bishop is a retired adjunct professor of chemistry and mathematics from Miami Hamilton.
Bishop-Clark, Cathy
Cathy Bishop-Clark is a Professor of Computer and Information Technology and former Dean of Miami Regionals.
Blaisdell, Muriel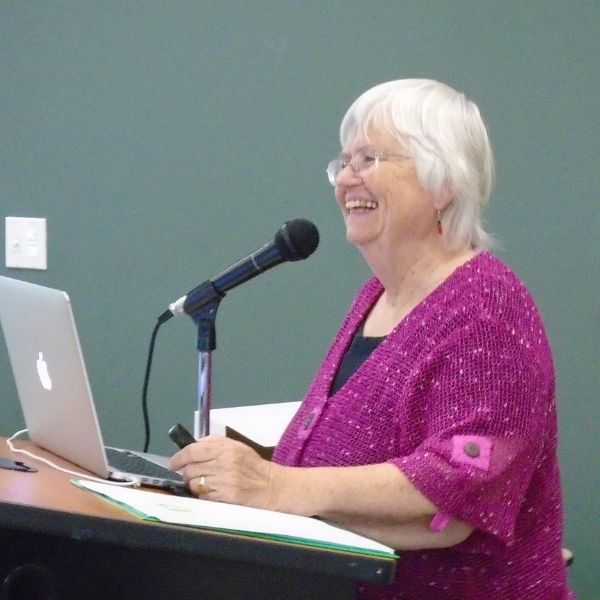 Muriel Blaisdell is a Professor Emeritus of Interdisciplinary Studies and History and has taught History of Science courses for ILR since her retirement.
Boardman, Mark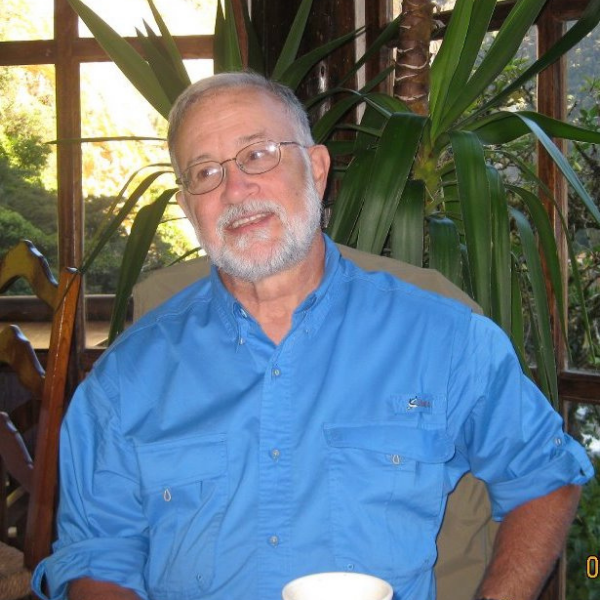 Mark Boardman is Professor Emeritus of Geology and the Institute for Environment and Sustainability. As an environmental scientist, global climate change is of intense interest to him.
Bobbert, Larry
Larry C. Bobbert, founder of Tai Chi Village, has 50+ years of martial arts experience and has presented in 35 states and on four continents.
Boteler, Brandon
Brandon Boteler is the Lead Trainer and a National Academy of Sports Medicine Master Trainer.
Brewer, Judy
Judy Brewer enjoys sharing her love of journaling and is currently working in multiple journals, one of which is her Bible.
Brice, Elizabeth
Elizabeth is a retired Miami librarian and lifelong arts hobbyist. She had studied watercolor for over 25 years and has a studio at the Oxford Community Arts Center.
Brogden, Susan

Susan is a graduate of Purdue University (B.A. in French & Sociology) and Miami University (M.S. in Student Affairs in Higher Education). Susan's career entailed positions at several area universities and non-profits. In early 2018, she spent three months in the West Bank, living and working as an international observer with the Ecumenical Accompaniment Program in Palestine and Israel (EAPPI). Since her return, she has worked as a regional coordinator for Churches for Middle East Peace, seeking to broaden Americans' understanding of the Israeli/Palestinian conflict and to advocate for a just peace for both Israelis and Palestinians.
Brown, Linda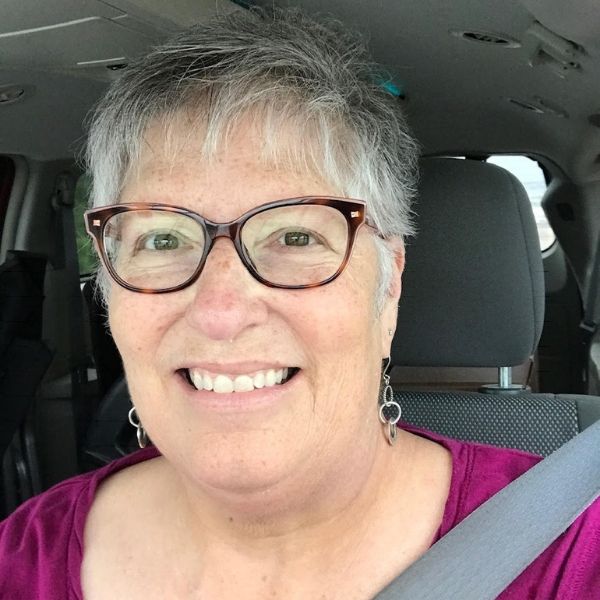 Linda is a Miami Alumna (MAT'92). She retired after 31 years of teaching high school sciences. She's a lifelong crafter, always looking for ways to expand her artistic skills. Linda started at Oxford Seniors in 2014 in a clay class and discovered the glass studio. She learned from Marilyn Young for several years and took over the program when Marilyn passed away. She enjoys the chance to combine her love of art and teaching. Linda also volunteers as an instructor with the Hamilton Dog Training Club, and has done shows and therapy visits with her own dogs.
Brunner, Richard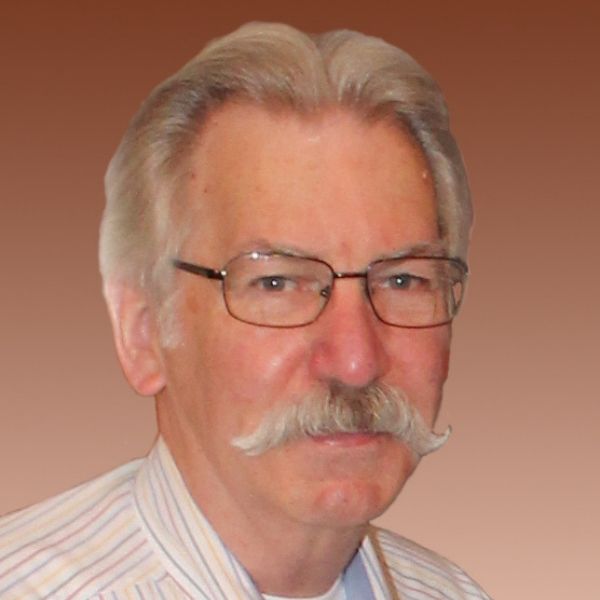 Richard Brunner earned a bachelor's degree in radio/TV/film and a master's degree in education from California State University at Long Beach. After a career as an industrial trainer and computer systems analyst, he and his wife, Tina, retired to Oxford where they soon joined ILR. He is a lifelong film fan with a special interest in the history of the Academy Awards. Richard presented ILR's Sundown Cinema for 20 semesters, as well as numerous other topics on film and the Golden Age of Hollywood.
Butler, David

David L. Butler is Emeritus and Adjunct Professor of Biomedical Engineering at the University of Cincinnati. He received his Ph.D. in Engineering Mechanics and Biomechanics from Michigan State University. His research has focused on soft tissue and joint biomechanics, measuring in vivo tissue forces and function, and developing a field to improve tissue repair called Functional Tissue Engineering, at the interface between tissue engineering and developmental biology to improve tissue repair. He is the author of over 150 peer-reviewed publications. Dr. Butler is the recipient of two Kappa Delta Awards from the American Academy of Orthopaedic Surgeons and the Gustas Larson and HR Lissner Awards from the American Society of Mechanical Engineers. He is a fellow of ASME and inaugural fellow of the American Institute of Medical and Biological Engineering. The National Institutes of Health and the National Science Foundation have supported his research and graduate student training efforts. He also served as chairs of both the US National Committee on Biomechanics and the Sigma Xi Honorary at the University of Cincinnati. He is past Chair of the Fellows of the Graduate School at the University of Cincinnati, an organization that mentors young faculty and graduate students and advises university administrators regarding research and graduate education. His interests include triathlons, photography, travel and genealogy. He also works with the Emeriti Center at UC to mentor mid and late-career faculty thinking about retirement.
Butler, Sara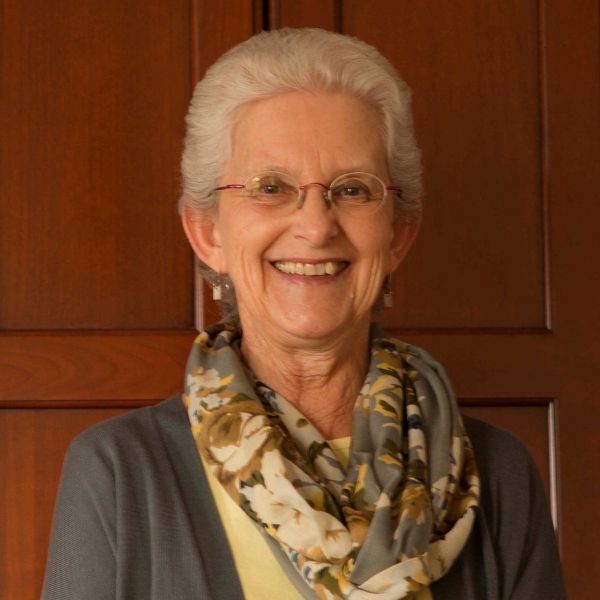 Sara Butler is Professor Emerita of Art from Miami University, where she taught for 35 years. Her undergraduate, master's, and Ph.D. are from Michigan State University, all in the areas of textiles and apparel. In addition to serving as Associate Dean of the School of Fine Arts at Miami, she taught courses in textiles, global dress, and the history of dress. Sara is the recipient of distinguished educator awards in the School of Education and Allied Professions and in the School of Fine Arts.
Her scholarly interests center on clothing and culture. She has multiple publications in scholarly journals and presentations at professional conferences. A more recent research focus has been 19th and early 20th century dress. Since retiring, she has served as Vice-President of the Board of Trustees of the Butler County Historical Society where she supervises the extensive costume collection. Sara is Vice-Chair of the Curriculum Committee, and has taught numerous ILR classes.
C-D
Cady, Alan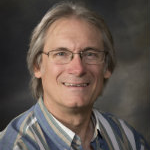 Alan B. Cady is a Professor of Biology and a Professor of Biological Sciences at Miami University. After earning a B.S. in Forest Biology/Entomology from SUNY College of Environmental Science & Forestry (1976), he studied spider behavioral ecology at Ohio University (M.S. 1978) and at the University of Tennessee (Ph.D. 1984). After teaching at Lindenwood College and the Deaconess College of Nursing in St. Louis, he began a post-doc investigating the immunological basis of sleep physiology while teaching physiology at the University of Tennessee Medical School (beginning 1986). Alan started at Miami University in 1989 teaching (animal diversity, physiology, anatomy, ecology, and Integrative Studies) and conducting research. His investigations sought ways to enhance the ability of spiders, harvestmen, and other generalist predatory arthropods to act as agents of biological control in agricultural and garden landscapes. He is a Fellow of the Ohio Academy of Science and served as the Secretary of the American Arachnological Society for 21 years. Alan was born and raised near Syracuse, New York, and now resides with his wife near Middletown, Ohio. They have three children, and he enjoys working with the Boy Scouts, playing guitar, and gardening.
Campbell, Caitlin
Caitlin Campbell has been a children's librarian for 11 years–eight of them in Oxford. She has a B.A. in English from Tufts University, an M.A. in Children's Literature from the University of British Columbia, and an M.S. in Information from the University of Michigan.
Campbell, Richard
Richard Campbell is professor emeritus and founding chair of the Department of Media, Journalism and Film at Miami. He is author or co-author of five books, including 60 Minutes and the News: A Mythology for Middle America. As a Danforth Fellow, Campbell earned his Ph.D. from Northwestern University in the Radio-Television-Film department. In his 48-year teaching career, he has also worked at Middle Tennessee State University and the University of Michigan. He is co-creator of Stats + Stories, an award-winning podcast sponsored by the American Statistical Association. He helped found the digital Oxford Observer in 2018 and served as executive producer of Training for Freedom, a documentary on Oxford's role in the historic events of Freedom Summer. In 2019, Campbell received Miami's Benjamin Harrison Medallion Award.
Caruso, Barb
Barb spent 39 years teaching in the Literature, African American and Women's Studies Programs at Earlham College in Richmond, Indiana. She lives in Oxford.
Cedargren, Melanie
Melanie Cedargren is the owner and operator of The Spicy Olive, an original tasting emporium for fresh olive oils, balsamic vinegars, and fine wines.
Cepluch, Henry
Henry Cepluch is a former elementary school teacher and outreach arts director. He brings over 50 years of experience working in theater, both amateur and professional.
Chapman, Frank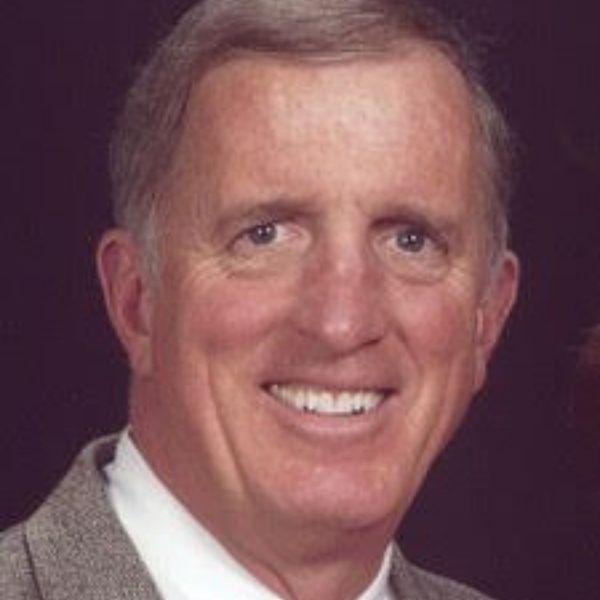 Frank has an architecture degree, former president of Armco Building Systems, and most recently, Business Manager of Middletown Schools, overseeing the design and construction of their elementary schools.
Chapman, Sharon S.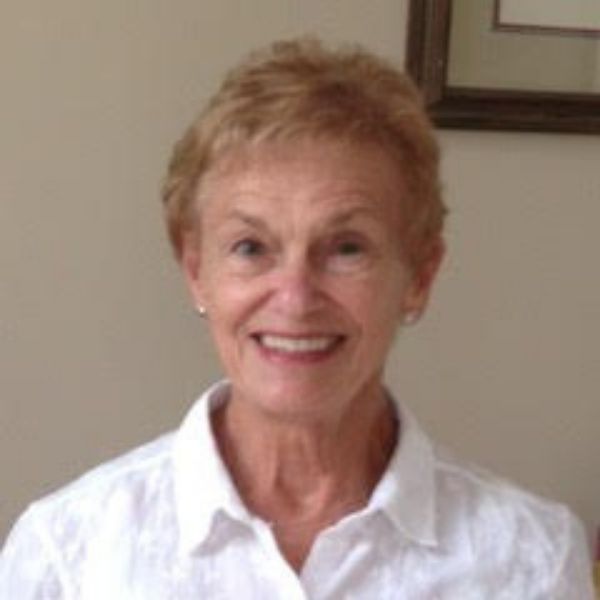 Sharon Chapman is a retired Administrative Professional. She has actively volunteered for ILR since 2014. She enjoys traveling, bike riding, golf, reading, Bible studies, catching up with family and friends, and exercising for the body and mind.
Clements, Michael
Mr. Clements enjoys the off-grid life, which includes preparing gourmet meals using ingredients that he grows in his garden and forages in the woods.
Cooke, Thomas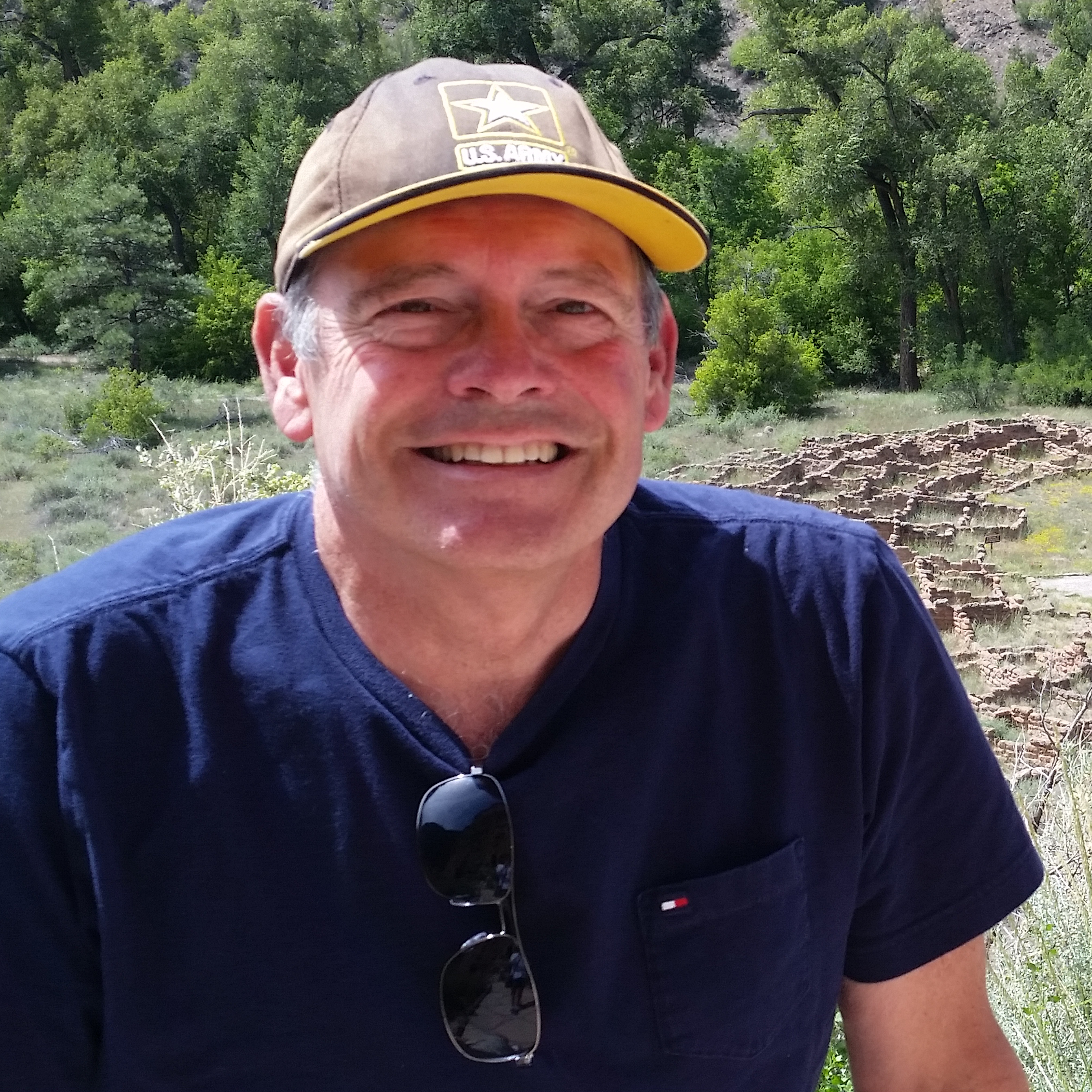 Thomas (Tom) Cooke retired from the Army as a Lt. Col. in 2000. After serving as a senior communications contractor, Mr. Cooke entered the civilian federal service with the National Geospatial Intelligence Agency (NGA) in 2002 as deputy director of public affairs. He subsequently accepted various leadership positions to include NGA support to the Defense Intelligence Agency, Marine Corps Intelligence Activity, and the NGA Office of Global Support. Upon his federal retirement in 2019, Mr. Cooke served as a contract strategic analyst supporting NGA until his relocation to Oxford, OH in 2021.
While in the Army, Mr. Cooke initially served as an enlisted signals intelligence analyst. He was an ROTC distinguished military graduate and was commissioned in 1980 as a military intelligence officer; his assignments included tactical, operational, and strategic positions to include the Atlantic Command J2, Supreme Headquarters Allied Powers Europe (SHAPE), 18th Airborne Corps G2 during Operations Desert Shield/Storm, Allied Forces Central Europe (AFCENT), and Joint Forces Command.
His decorations include the Legion of Merit, Bronze Star, Defense Meritorious Service Medal w/2olc, Joint Service Commendation Medal w/olc, and Parachutist Badge. His awards include the ROTC George C. Marshall Award (1980), the US Army Douglas MacArthur Leadership Writing Award (1996), the NGA Supervisory Role Model of the Year (2006), the NGA Division Chief of the Year (2012), and the Civilian Meritorious Service Medal (2019). He has authored several articles on leadership and operational planning.
Copeland, Patricia

Patricia Copeland is a career educator, has served three churches as Christian Education Director, and for the past 10 years has studied contemporary spiritual books and led study groups on this topic.
Corbett, Mary Jean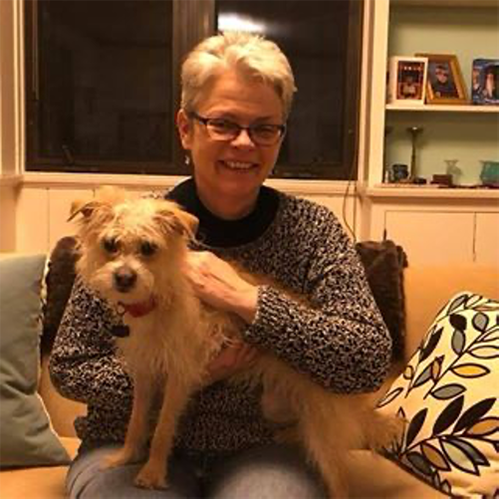 Mary Jean Corbett is University Distinguished Professor of English at Miami University. Her most recent book is Behind the Times: Virginia Woolf in Late-Victorian Contexts (2020).
Cotugno, Marianne
Marianne Cotugno, Professor of English, has published on a range of 20th century authors. Her dissertation was on Vladimir Nabokov.
Cox, Jennifer
Jennifer Cox is Director of Training for the Montgomery County Alcohol, Drug Addiction, and Mental Health Services Board (ADAMHS).
Creighton, Kathy
Kathy Creighton is the Executive Director of the Butler County Historical Society.
Daiker, Don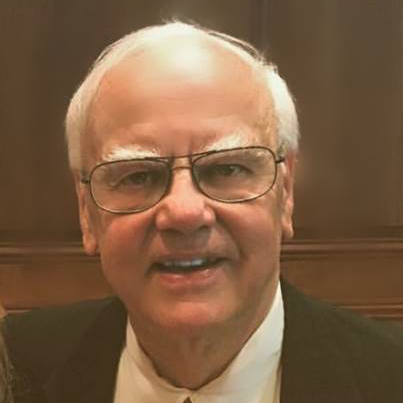 Don Daiker is Professor Emeritus of English at Miami University, where he taught courses in American literature, the short story, composition, and the teaching of composition for 43 years. He earned his B.A, summa cum laude, Phi Beta Kappa, from Rutgers University, and his M.A. and Ph.D. from Indiana. He won the Distinguished Educator Award from the College of Arts and Science in 1990; the Miami University Outstanding Teacher of the Year Award in 1998; the Outstanding College English Language Arts Teacher of Ohio in 2003; and the MidAmerica Award for Distinguished Contributions to Midwestern Literature in 2018.
He has published ten books, most recently Hemingway's Combat Zone: War, Family, Self, co-edited with Miami grad John Beall. A member of the Editorial Board of The Hemingway Review, he has published 23 articles on Hemingway in refereed journals. He has also published on Poe, Hawthorne, Melville, Zora Neale Hurston, Hugh Nissenson, and Bonnie Jo Campbell. He has spoken at conferences in Paris, Venice, Lausanne, Brussels, Lund, Helsinki, Florence, and Malaga, Ronda, and Pamplona, Spain.
He has taught 19 classes for ILR, as well as summer classes on Hemingway for the Bay View, Michigan, Education Association. He plans to keep teaching forever.
Don is a political activist. He has served as chair of the Butler County Democratic Party and the Butler County Board of Elections. He was an official Obama delegate at the 2008 national Democratic Convention in Denver. He is the Founding President of the Butler County Progressive Political Action Committee.
Daniels, Richard
Richard Daniels served as President/CEO of McCullough-Hyde Memorial Hospital for over 28 years before retirement in 2008. He holds degrees from the University of Florida and Ohio State University. He has enjoyed volunteering for a number of organizations in Oxford and SW Ohio.
Davis, George
George Davis has taught at Miami University for over 35 years and is an expert in macroeconomics.
deCourcy, Alan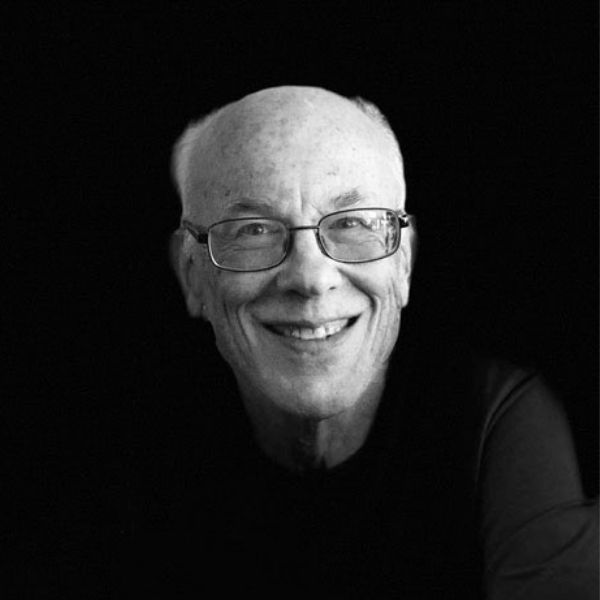 Alan deCourcy has a B.A. in history from Haverford College, a MTH from the Divinity School of the University of Chicago, and a DMn from United Theological Seminary. He is an Associate Professor Emeritus in the Department of Religious and Pastoral Studies at Mount St. Joseph University, a former Director of the University's Honors Program, and served for seven years as Vice President for Academic Affairs. In 1999, he spent a summer in Israel, studying at the International School for Holocaust Studies. Since retiring in 2015, he has pursued his interest in photography and spends much of his time in his studio at the Oxford Community Arts Center.
Dubberly, Rick
Rick Dubberly, Captain, United States Navy (Retired), completed 30 years Active Duty Commissioned service. A Surface Warfare Officer, he has served on seven warships. He has completed forward deployments in the Atlantic, Mediterranean, Western Pacific, Indian Ocean, Arabian Gulf, and circumnavigated South America. In retirement, he has instructed several ILR courses in history, science, and classic movies. Someday, he wants to learn how to play golf.
Dunlap, Doug
Doug Dunlap is the Chaplain and Wellness Director at Chesterwood Village. He is also a Medical Exercise Instructor at the East Butler YMCA. Doug is a certified Medical Exercise Specialist in the areas of arthritis, cancer, and Parkinson's disease exercise programming.  
Dunlevy, Ann
Ann Dunlevy worked in public education as a teacher and counselor for most of her career. She is retired from Miami's Student Counseling Services.
E-F
Elliot, Douglas
Doug Elliot has served as the City of Oxford City Manager since November 2007. He has over 35 years of experience in local government, including as City Manager in Somersworth, NH; Washington Court House, OH; and Hudson, OH.
Ellison, Curt
Curt is Emeritus Professor of History & American Studies, Miami University. He directed the Michael J. Colligan History Project and headed Appalachian Studies at Miami University Hamilton, directed the William Holmes McGuffey Museum, was dean of Interdisciplinary Studies (Western College Program) and interim dean of the School of Education & Allied Professions and the School of Fine Arts. He published Miami University, 1809-2009: Bicentennial Perspectives (2009), Country Music Culture: From Hard Times to Heaven (1995), and with William Pratt, Donald Davidson's The Big Ballad Jamboree (1996). He has collaborated on works of local history, and co-edited Industrial Strength Bluegrass, a history of bluegrass music in the Miami Valley (2020).
Eshbaugh, Barb
Barbara Eshbaugh is a longtime ILR Curriculum Committee member.
Eshbaugh, W Hardy
W Hardy Eshbaugh is a botany emeritus and nature lover.
Esseck, Marlene
Marlene Esseck is a retired elementary teacher for the Lakota School District.
Eyada, Noha
Noha Eyada graduated as a medical doctor in Egypt specializing in oncology and hematology and finished her residency there before immigrating to the United States in 1999. After meeting and marrying her husband Mohamed Ali, the couple moved to Mason, OH. Noha currently works at Hoxworth Blood Donation Centers through University of Cincinnati and is pursuing a degree in psychology through Sinclair Community College. Recently, Noha worked as Clinical Research Associate at Professional Psychiatric Services where she focused on pharmaceutical trials of different medications intended to treat psychiatric disorders. This helped her to develop a strong interest in the opioid epidemic and how to combat it.
Noha was born to an Egyptian couple in Kuwait and obtained her British High School Diploma from London. Because of Iraq's invasion of Kuwait, Noha had to return to Egypt to earn her Bachelor Degree in Medicine (MB BCh), which she completed in 1998.
When Noha first moved to the U.S., she settled in upstate New York where her husband served (and continues to serve) as Vice President of engineering for GE, where he designed jet engines and managed performance safety of all GE engines. In Albany, NY, Noha started working as a research assistant at the Wadsworth, a branch of the University of Albany public health program, where she worked on investigating biochemical endocrinology of the reproductive hormones. This gave her the opportunity to participate in the 9th annual Biomedical Sciences Research Conference at the Rensselaerville Institute, where she and her team gave a presentation entitled: "Follicle Stimulating hormone (FSH) signal transduction and FSH receptor (FSHR) function in a human granulose cell line KGN".
In 2006 Noha worked as a freelance translator, editor & proofreader. She grew excellent business relationships with several companies and hundreds of clients from all over the world.
Noha is a proud mom of three; Yahia, who graduated high school in 2018 and is currently a freshman at the University of Washington, and Yusuf and Sofia, who are currently in second grade. Noha is very involved with her local community, in particular the Mason School District where her children attend. She is a member of the Mason School Diversity Council along with other leadership committees within the school, such as the Safe & Inviting Schools Committee which was formed in response to the Parkland shooting. The goal of the Safe & Inviting Schools Committee is to ensure the safety and security of all students and staff. The committee meets on a bi-monthly basis and consists of parents, Mason Fire Department and Police officials, and school personnel. Noha is also on the Leadership Council team of The Better Angels, a bipartisan citizen's movement to unify our divided nation. Noha is also a member of several other nonprofit organizations such the American Association of University Women (AAUW), the Women Helping Women Organization, the Women Walking West Organization, the Cincinnati Women's Political Caucus and the Warren County Central Committee head of Precinct. All these roles help her accomplish her social civil target by becoming more active and focus on civil liberties and protecting justice for all.
Noha has been a Girl Scout leader for the past four years and a one-time Boy Scout leader in her local mosque. Being a Girl Scout leader is a big responsibility since her main role is to work with a team of adult volunteers to provide a quality Girl Scouting experience for the whole troop.
In November 2017, Noha ran for the Mason School Board and very narrowly lost by just 3%. She has also been helping her friends on their own candidacies: Aftab Pureval who ran for the first congressional district in 2018 where she was one of his neighborhood team members, Nikki Foster who ran for State representative for District 54, Sara Bitter who ran for the Ohio State House of Representatives for district 7, Ted Strickland, Michelle Young, Sherrod Brown, Hilary Clinton and finally President Biden.
Prior to settling in Ohio in 2011, Noha worked at Baylor College of Medicine in conjunction with MD Anderson and Texas Children's as a Medical Research II in the Pediatrics Hematology & Oncology Thrombosis Research Division in Houston, TX. She mainly focused her research on tissue factor-bearing microparticles as a key mediator of hemostasis and thrombosis in children with hematologic and oncologic disorders in an effort to reach optimizing methods of isolation, detection, and analysis of plasma microparticle levels and their associated pro-coagulant activity as key mediators of hemostasis and thrombosis.
Fiorelli, Cathy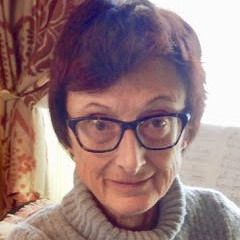 Cathy Fiorelli has been an artist her entire life in a family devoted to the fine arts. Just like the artists discussed in her courses, she began as a painter of realism and evolved into abstract works. She currently uses acrylics, oils, and makes original prints. She is a member of Arts Alliance Painters, Women's Art Club of Cincinnati, and is represented by these regional galleries: Pop Revolution in Mason, OH; Purple Paisley in Covington, KY; and Trumbull Gallery in Warren, OH.
Fishburn, Geof
Geof Fishburn is a Miami University Professor Emeritus of Theatre.
Fisher, Marian
Marian R Fisher began her oil painting career in 2008 and is currently a member of the Women's Art Club of Cincinnati. She has taught three classes here at ILR and has given two luncheon talks on art related subjects. Her goals as a teacher are for the students to learn art techniques and enjoy the experience.
Fleming, Karen
Karen Fleming is a past instructor of ballet, tap, and lyrical dance, and currently choreographs liturgical dance for local churches.
Forschner, Brian

Brian, M.S., M.Ed., PhD, began his career as a probation officer and soon accepted a position as an associate professor in the University of Dayton Criminal Justice Program where he led study abroad programs for students and professionals. Subsequently, after operating halfway houses for Federal and State felons, he spent 25 years as President of Senior Health and Housing Services for the Mercy Health System. He has taught part time in the Xavier University graduate program for Health Care Administration, and at WPAFB Park College. He has published on a wide variety of topics. The American International Health Alliance recognized Dr. Forschner for his service as leader of the Geriatric team assisting post-war Croatia. Subsequently, the Catholic Medical Mission Board invited him to visit Cuba as part of an exchange with Cuban healthcare professionals. Most recently he has written a book entitled: "Cold Serial: The Jack the Strangler Murders," and has authored a staged adaptation of the book accepted by the Cincinnati Playwrights Initiative for a staged reading at the Aronoff Jarson-Kaplan theater. He and his wife of 47 years, Joyce, children Brian Jr. and Joy, both Miami grads (Brian Jr. and his wife Lisa are a "Miami Merger"), and grandchildren all live in Loveland, Ohio.
Franchi, Roy
Roy was born in London, England. At the age 18 he enlisted in the Royal Navy. He then joined the U.K division of Procter & Gamble eventually becoming Director of Sales and Distribution.
He transferred to the U.S to work on a series of Projects all to do with the Future. After he left P&G he formed a diverse range of Companies.
Today his main attention is on one of the Companies he founded.. REDIRECTION which concentrates on "The Aging Process", "New Approaches to Retirement", and "Whole Person Wellness".
Frank, Walter
Walter Frank retired in 2008 after a 38-year-long career as the Vice President Senior Investment Advisor at Merrill Lynch. Walter has a certification from Columbia University Academy of Certified Portfolio Managers.
Freeze, Montzello
Chef Montzello Freeze is the Head Chef for Hillandale Family of Communities and Director of Dietary Management at Chesterwood Village.
Fu, Kanglu

Kanglu is a Confucius Institue's Chinese Instructor and is currently in an educational master's program.
Fuehrer, Ann
Ph.D.; Facilitator, Oxford Citizens for Peace and Justice; Professor Emerita of Global and Intercultural Studies and Affiliate in Psychology, Miami University; Member, Oxford Homelessness Network.
G-H
Ganelin, Charles
Charles Ganelin, Professor Emeritus of Spanish and Portuguese, Miami University, received his BA from Denison University and MA and Ph.D. from the University of Chicago. His teaching and research interests have focused on 16th and 17th century Spanish literature, particularly the theater and the works of Miguel de Cervantes. He has published on various aspects of Spanish literature. In retirement Charles serves on ILR's Curriculum Committee and Tech Team; is on the board of the MOON Co-op and the Butler County Progressive PAC; and works with CASA/Parachute of Butler County as a court-appointed special advocate.
Gantenberg, Nicholas

Nicholas hails from Covington, Kentucky receiving his B.A. in Biology and A.A. in Chemistry from Thomas More College (now University). He earned a Ph.D. in Physiology and Biophysics at the University of Alabama at Birmingham, focused on autonomic nervous system influence on cardiac arrhythmias. He then researched the effects of alcohol on central neural control of blood pressure at the National Institutes of Health in Bethesda, Maryland as a post-doctoral fellow. He then had a career in R&D, consumer product development and consumerology with Procter & Gamble. Nicholas was also a small business owner of both Decision Point Solutions, LLC, a consultancy, as well as a digital marketing agency, BraveWeb, LLC. He now serves dutifully as Wine Director for The Spicy Olive, another small business. He enjoys experiencing, learning, and teaching about wines of the world. He and his wife, Julie, make their home in Liberty Township and have three adult children.
Gard, Carolyn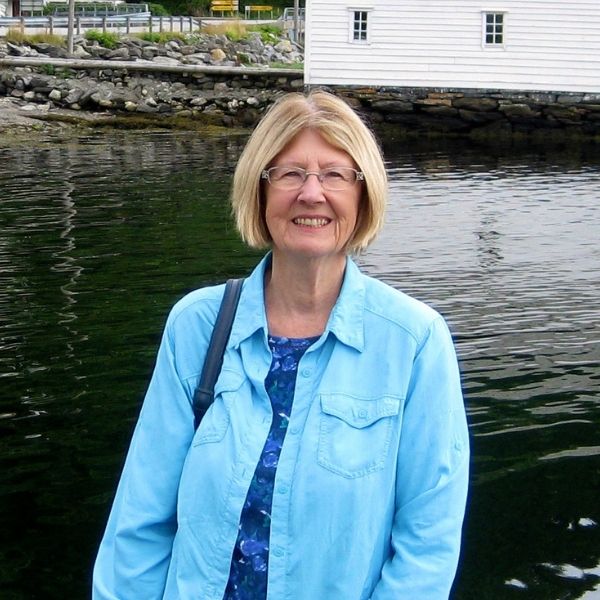 Carolyn Gard retired as Miami University's Senior Director of Academic Technology Services. She has served on ILR's Board of Directors and the Curriculum Committee.
Gard, Thomas
Thomas Gard is a retired mathematics professor from The University of Georgia.
Gegner, Jane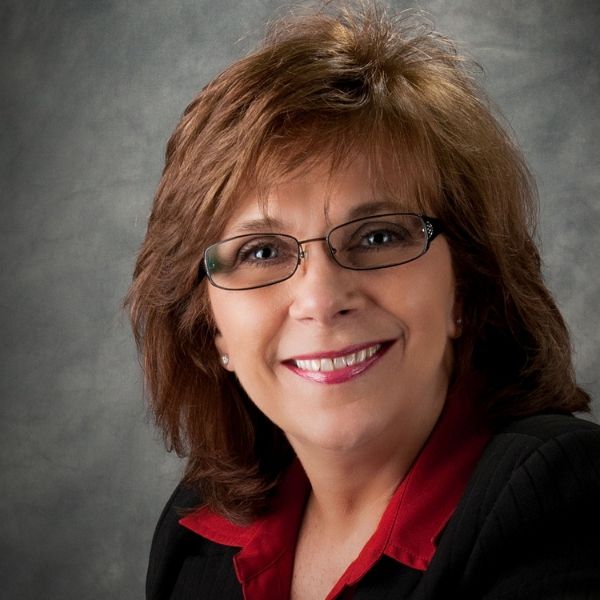 Jane Gegner's career consists of positions in healthcare, community service, emergency services, public relations, geriatric care management, skilled nursing, rehabilitation, assisted living, memory care and independent retirement living services. Jane is an Ohio native but moved to Tucson, Arizona, and lived there for 28 years. During that time, she worked for a large Fire/EMS organization. She held several positions, including corporate manager, public relations, and communications dispatch manager. Jane then turned her attention towards geriatric care management where she planned and coordinated the care of clients to improve their quality of life and to maintain their independence.
When Jane moved back to Ohio, she joined Hillandale Family of Communities (Doverwood Village, Chesterwood Village, and Birchwood Care Center) as the Director of Community Relations. As the Director, Jane manages the community relations staff and develops the company's participation in community functions as well as media and public relations. Jane is active in many community organizations, including Council on Aging of Southwest Ohio, Mason Kiwanis Club, Miami Institute of Learning in Retirement, Fairfield Women, and many more.
Gibler, Barbara
Barbara is a retired college history instructor with extensive knowledge of symphony, opera, and concerto. She sang professionally with May Festival and Kentucky Opera choruses.
Girmann, Dr. Jeremy

Dr. Girmann DO, is a board-certified Physical Medicine & Rehabilitation physician who specializes in the treatment of muscle, tendon, nerve, and joint disorders.
Goettsch, Stephen

Stephen is a working artist who has been making and selling Nantucket baskets for 22 years after taking courses through Miami CraftSummer. While faithfully using the traditional Nantucket techniques he has replaced the ivory carvings used to decorate earlier baskets with his cast bronze figures, inlays, exotic woods and new designs to give his work a unique signature.
Stephen has interests outside of basketmaking. In 2015 Steve started to answer the question, "Why have we come to distrust history, dismiss science, and hate our neighbors?" Attacks on LGBTQ+ and reproductive rights most directly related to his academic work, but the questions and answers constantly shifted forcing him to expand his research across disciplinary boundaries. While in academia at several colleges and universities, he taught 17 different courses, and what is normally a disadvantage has proven to be an asset in trying to incorporate everything from religion, genetics, Supreme Court decisions, social and political theory/philosophy, and demography into his search for an answer. The Age of Enlightenment, both its promise and death, turned out to be a pivot point for understanding our current social climate.
Gracie, William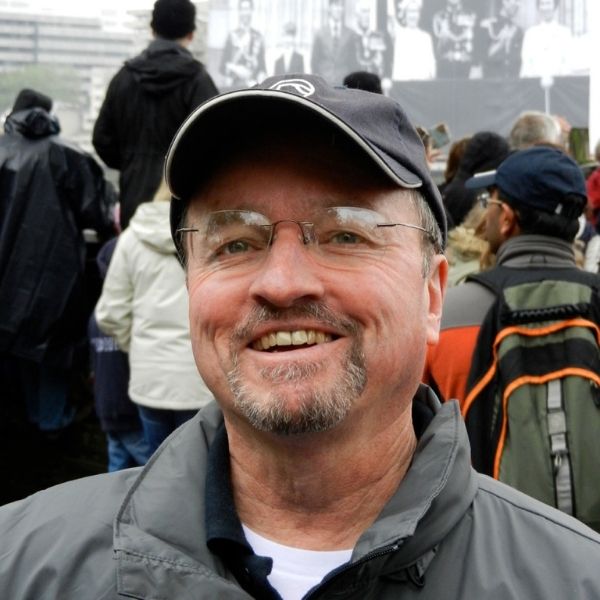 Born and raised in Oakland, California, William J. Gracie, Jr., attended local schools and entered San Francisco State College as an English major in 1961, graduating with his B.A. in 1965. He completed the M.A. and Ph.D. at Northwestern University in, respectively, 1966 and 1969. When not attending classes, he worked for the Yosemite Park and Curry Company for three consecutive summers in Yosemite National Park. He was a member of the Department of English at Miami University for thirty-nine years, retiring in June 2008. His administrative positions at Miami included Assistant Director of Freshman English (two years); Director of Freshman English (eight years); Associate Chair of the Department of English (two years); Coordinator of the Summer Reading Program (twelve years); University Director of Liberal Education (eight years); and Dean of the School of Interdisciplinary Studies/Western College Program (five years). He was elected by his colleagues to University Senate and to the Committee on Faculty Rights and Responsibilities and chaired or served on many governance bodies, including the Steering Committee of the Multicultural Council. Miami University President Paul Pearson appointed William Gracie to chair the University's first Human Relations Commission in 1991.
William Gracie was given the Outstanding Teaching Award by Associated Student Government in 1990 and was nominated to be Effective Educator several times. He was named a Service Learning Ambassador by the Office of Service Learning in 2000, was given the Award for Community Building by the Division of Student Affairs in 2002, and was named Outstanding Faculty Member by the Office of Greek Affairs in 2003.
Although he taught over twenty courses at Miami, most of them concentrated on his field—Victorian literature—or on interdisciplinary perspectives on warfare in the twentieth century. In 1992 he offered the first course in Miami's history on gay literature; he offered it for a second time in 1994. He became chair of the Curriculum Committee of the Institute for Learning in Retirement (ILR) and a member of the ILR Board of Directors in 2009. For ILR he gave two Monday Art Museum lectures (on Tennyson's "Ulysses" in 2004 and on the sinking of RMS Titanic in 2009); he taught eight discrete courses (on Great War poetry in 2004 and 2014; on Robert Browning in 2007, 2016, and 2019; on Tennyson in 2010 and 2015; on forms of poetry in 2016; on fiction from the Vietnam War and Iraq Invasion in 2018); on Joyce in 2020; and on E.M. Forster in 2021. He has coordinated twelve multi-presenter courses for ILR.
His publications include articles on Victorian poetics, on Tennyson and anti-closure, on the literature of doubt in the nineteenth century, on father-son relationships in Victorian autobiography and autobiographical fiction, and on academic administration. He was faculty advisor to the College Democrats for several years and began serving in 2000 as the academic advisor to Eta Upsilon of Pi Kappa Phi. In 2009 he was elected Vice President of the Butler County Progressive PAC. One year later, in 2010, he endowed the William J. Gracie, Jr. LGBT Scholarship of Miami University. His memberships include the Tennyson Society, the Titanic Historical Society, and the Chicago Symphony Orchestra Association.
On July 23, 2015, William Gracie and Daniel Fairbanks, partners for forty years, were married.
Green, Joan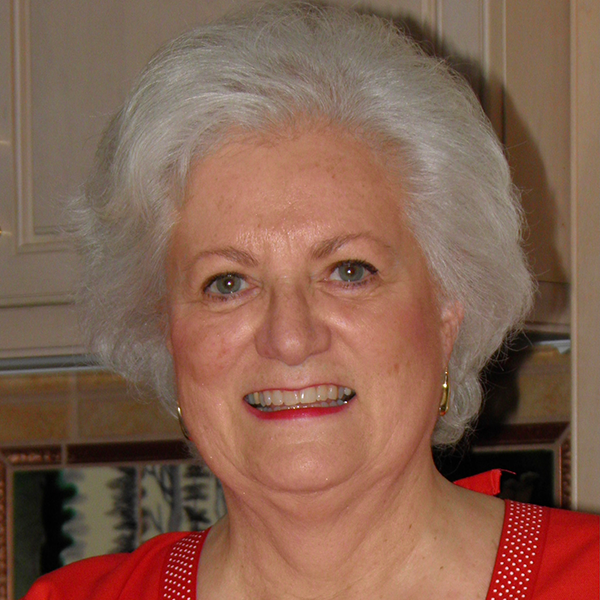 Joan is an award winning needle artist, author and teacher. She was initially involved in the needlework industry as a retailer and teacher, then as a designer, book publisher and kit manufacturer. Now, Joan is semi-retired and operates a mail order website (www.joangreendesigns.com). Featured are many of her individual designs Pattern Packs, Rainbow Gallery metallic and specialty yarns, as well as other needlework supplies.
Hallmarks of Joan's designs are her classic color sense, a liberal use of metallic and specialty fibers with embellishments of beads and trims for a mixed media flavor. Joan incorporates a potpourri of decorative stitches for highly textured and mitered effects, as well as layered and three dimensional motifs. Her desire to make stitchery a pleasurable experience for the consumer led to what she refers to as 'The Art of the Chart' or the creation of some of the most user-friendly charts and instructions available.
Throughout her 40-year career Joan has demonstrated the knack of 'designing for trends in the marketplace' and the ability to tailor her designs to a wide variety of styles and skill levels. She frequently served as a consultant to several manufacturers in the needlework industry and is often credited for her pioneering work in the field of plastic canvas needlepoint where she elevated this humble craft to a level of sophistication previously not seen in the marketplace. She is equally at home creating designs for customers seeking 'cute, whimsical or country' motifs, as well as those with more sophisticated and upscale tastes.
Joan's varied interests are reflected in her love of global and ethnic themes, quilt inspired motifs, bargello designs and Christian/inspirational themes. Decorating for the seasons, especially Christmas, has dominated Joan's work over the years and has proven to be highly successful with her 'holiday loving' needlework customers.
In 2012 Joan published a cookbook titled Eat at Mom's which she dedicated to her mother. The cover artwork and divider pages feature a host of the cuisine inspired needlework pieces created by Joan over the years.
Greene, Jessica
Jessica Greene is the Assistant City Manager for the City of Oxford. She graduated from Miami University with a Bachelor of Social Work and Kent State University with a Masters of Public Administration. In her role with the City, Jessica is responsible for Communications, Economic Development, and Human Resources, as well as special projects of City Council.  
Griffith, Michael J.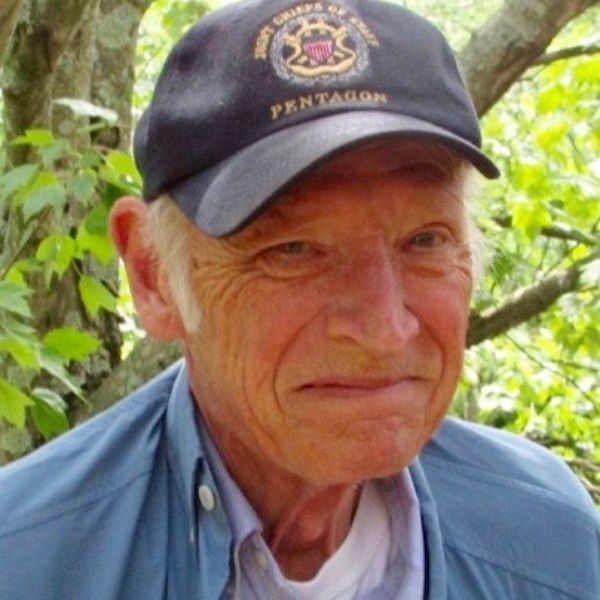 Mike Griffith received his B.A. from the University of Northern Iowa and his graduate degree from the University of Iowa's Theatre Department, where he taught and designed scenery and lighting from 1964 to 1971.
Postgraduate studies include the Banff Centre for the Arts with Czech Designer, Josef Svoboda. Mike served as Director of Miami University Theatre's design program from 1971 until his retirement in 2002. He taught Technical Production, Stage Makeup, and graduate seminars on comic drama, scenic design history, and playwrights Eugene O'Neill, Lillian Hellman, Sam Shepard, and Tennessee Williams. His scenic design credits encompass over 350 productions. In addition to his design work, he also directed occasionally, including productions of The Diviners, True West, and The Imaginary Invalid. He is a member of United Scenic Artists and The United States Institute for Theatre Technology. A firm believer in the premise that a Scenic Designer is "a Hi-Jacker of all Trades," Mike maintains a strong interest in graphic arts, crafts, literature, and history.
Active in ILR since 2003, he served as Chair of the ILR's Board of Directors from 2017 to 2021.
Gressley, Dave
Dave joined Spring Grove Cemetery and Arboretum as Director of Horticulture in 2013 after serving as Horticulturist for Lake View Cemetery for 6-1/2 yrs. Prior to that tenure he was at The Holden Arboretum for 20 years as manager for the Main Display Garden, curating the lilac collection, and the arboretum's liaison with the International Lilac Society. He was also a tree care specialist in the Genus collections located around the arboretum. Dave graduated from The Ohio State University in 1982 with a Bachelor of Science in agriculture with a major in ornamental horticulture. Dave is a Certified Arborist under the International Society of Arboriculture and a licensed pesticide applicator in the state of Ohio.
Grosser, Karen
Karen graduated from the University of Pennsylvania with a degree in engineering, but also loves to read AND watch TV!
Guichard, Julia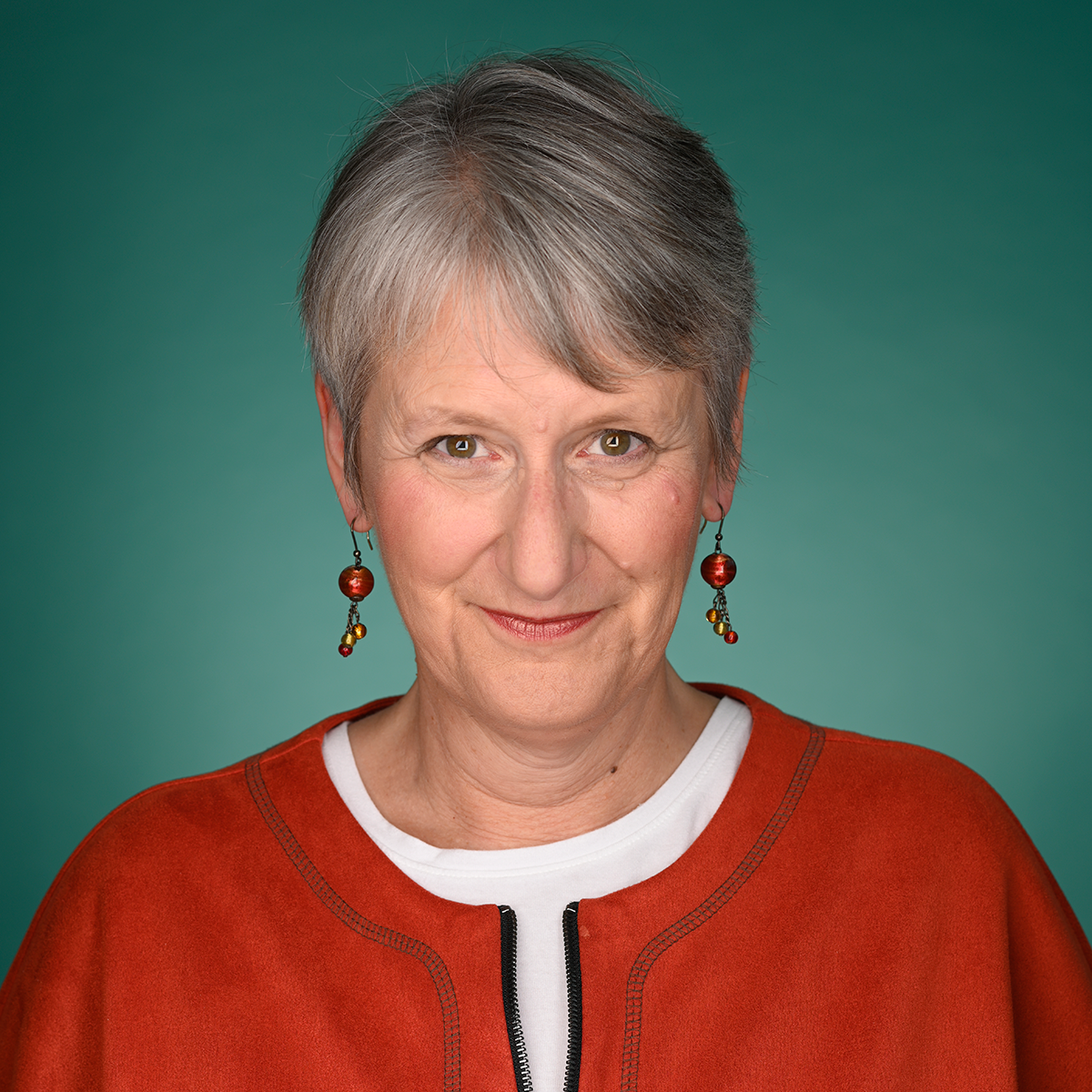 Julia Guichard is a Professor of Theatre and Acting Associate Dean for the College of Creative Arts at Miami University. She holds a BFA in Acting from the Goodman School of Drama at DePaul University in Chicago and an MFA in Acting from The Pennsylvania State University. She is also a certified teacher of the Alexander Technique, holding certificates from The Performance School and Alexander Technique International. She has worked as a professional movement and vocal coach for Cincinnati Playhouse in the Park, Ensemble Theatre of Cincinnati, and several independent films. Julia is an active member of the Voice and Speech Trainers Association (VASTA). She has served as the Production Editor and Associate Editor for the Voice & Speech Review and on VASTA's national board. Her teaching responsibilities at Miami have included a wide range of courses in voice, speech, dialects, acting, Shakespeare, movement, script analysis, acting for medical simulation and professional practice, as well as interdisciplinary study abroad programs in France and Ireland. She was also appointed as the first professor to teach graduate pedagogy courses in the College Teaching Certificate program at Miami. In 2010, Julia was awarded the College of Creative Arts Crossan Hays Curry Distinguished Educator Award.
Hackney, Kate
As a Miami graduate and gerontology student, for the past nine years Kate Hackney has helped seniors across the Cincinnati area to age in place by connecting them to the right services and support they need in their homes.
Hahn, Chip
Dr. Chip Hahn is Associate Clinical Professor and Director of Audiology Education in the Department of Speech Pathology and Audiology at Miami University. He earned his BA at Butler University, dual MS from the University of Louisville School of Medicine and his AuD (Doctorate of Audiology) from the University of Florida. His specialties include the diagnosis and treatment of hearing loss, including auditory training and hearing assistive technology. He holds licensure from the State of Ohio and the Certificate of Clinical Competence in both Speech/Language Pathology and Audiology from the American Speech-Language-Hearing Association.
Hall, Daniel E.
Daniel Hall is professor of Justice and Community Studies and Political Science, and affiliate professor of Global and Intercultural Studies at Miami University, where he also served as department chair and dean. He has been visiting professor of law at Sun Yat-sen University School of Law in Guangzhou, China since 2011.
Hanson, Donald
Donald Hanson received a B.S. Biology from Marietta College in 1965. He received a D.D.S. from New York University School of Dentistry in 1969.
Donald served in the U.S. Army Dental Corps 1969-1993 (9 years in Germany, 1 year in Vietnam, and various locations in the U.S.).
He taught at Tufts University School of Dental Medicine in Boston from 1993-2004 and has lived in Oxford since 2010.
Hardesty, Bill
Bill Hardesty taught British and American literature, including science fiction and fantasy, in Miami University's English department.
Hare, Sue
Sue Hare is the Grant and New Programs Manager for iSPACE, The STEM Learning Place, a nonprofit founded in 2001. She manages corporate and foundation awards and collaborates within iSPACE, as well as with other entities, to manage educational projects and events. She generates and delivers curricula for students, teachers, and community organizations.
Hatton, James
James Hatton is an intermediate recreational pickleball player who has been on the court 2-3 times a week for the past three years. His passion is to introduce new players to the sport.
Haynes, MaryEllen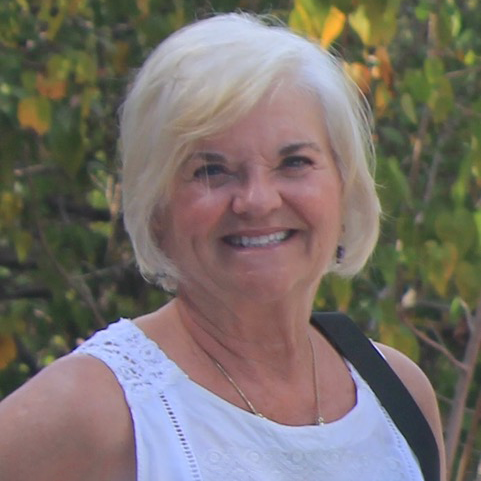 MaryEllen Haynes is a retired music teacher from Lebanon, Ohio who spent most of her career with the Lebanon City Schools. Since her retirement, she and her husband, Bill, have enjoyed traveling extensively throughout the world. They have visited five of the seven continents and plan to add the sixth, Australia, to their itinerary in 2024. MaryEllen has shared many of their travel experiences with ILR in the past and looks forward to sharing more of "Travel with Friends" now that the travel possibilities have resumed.
Heck, Chris
Chris studied social work at James Madison University and the University of North Carolina at Chapel Hill where she received her Master's Degree in Social Work. She has worked for over 40 years in the social work profession in many roles related to medical social work, mental health, and social work leadership.  Chris became a member and volunteer for Braver Angels in 2020. Chris believes that communication and working through conflict is good for mental health. Her first experience with Braver Angels left her knowing this was where she would invest her time to help her community and our nation.
Heinz, Brian
Brian is a native Cincinnatian who got his start in horticulture in the mid-1990s at West Hill Greenhouses growing annuals and perennials. He attended the University of Cincinnati for horticulture. He came to Spring Grove in 1999, primarily working with the Horticulture department. He became a supervisor in 2002. Brian is currently a board member of the Ohio Invasive Plants Council, the American Public Gardens Association, the Professional Grounds Maintenance Society, Ohio Nursery and Landscape Association, Boone County Arboretum Plant Collection Committee, and a committee member of the Tri-State Green Industry Conference. Brian is also a certified pesticide applicator for the state of Ohio. Throughout the year, it is Brian's great pleasure to share his enthusiasm about plants by giving many talks and tours about the plants of Spring Grove to garden clubs, college students, and grade school students.
Henley, Millie
Millie Henley has a bachelor's degree from the University of Illinois and a master's degree from Kent State University. She was a professional librarian for 25 years and is an avid lifelong student of history, spending months researching each presentation. She travels to historic reenactments of the 18th and 19th centuries and delights in historic dancing. Her great joy is to share her passion for history with audiences who may not have known how intriguing it is. Millie has presented at historical societies, Civil War Round Tables, historical reenactments, an adult education organization, historical sites, libraries, and special events, including U.S. Grant Days in Georgetown, OH and Heritage Village Civil War Days in Cincinnati, OH. She has also presented at many retirement communities.
Hensey, Chris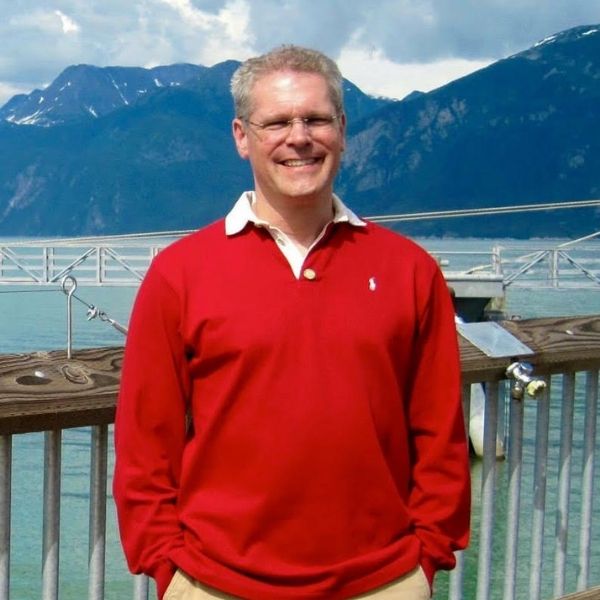 Chris Hensey has offered ILR wine-tasting courses for more than a decade, nearly as long as he operated his Oxford wine shop. He has passed the Introductory Exam for the Court of Master Sommeliers and serves as a judge for the Cincinnati International Wine Festival.
Hieber, Michael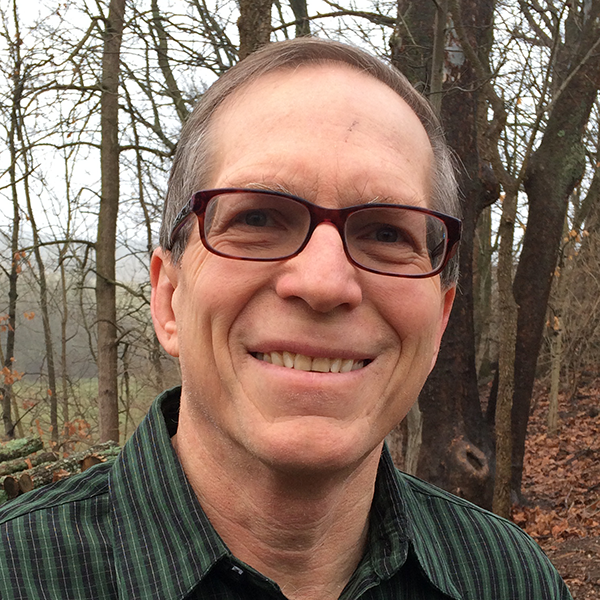 Michael Hieber (Miami emeriti; taught for 35 years) presented his first ILR online course the Fall of 2021 on the historic and ongoing Welsh/American hymn singing tradition of Gymanfa Ganu. Continuing his avid interest in traditional congregational hymn singing from a variety of sources, he wants to share the history of and stories behind some of the beloved traditional, but also some lesser known, Christmas carols from England, Scotland, Wales, and Cornwall.
Holland, Blake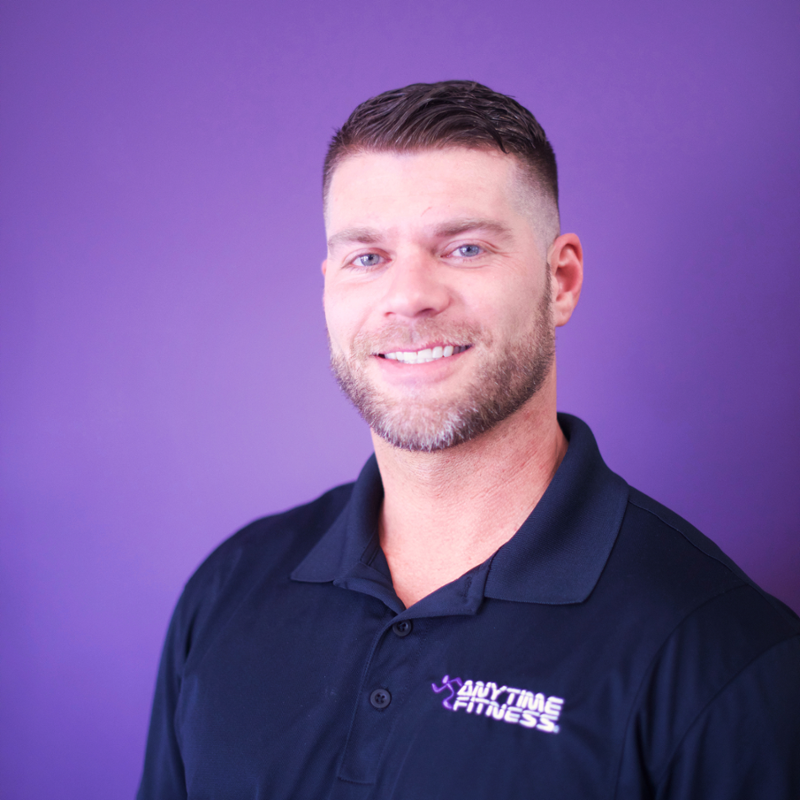 Blake Holland is a Certified Functional Aging Specialist who specifically works with folks 55 and up. He is the owner of Anytime Fitness of Oxford and for over a decade he and his team of trainers have helped thousands of members of our community lead healthier, more active lifestyles. Ageless Fitness is a cutting-edge program run within Anytime Fitness that we have designed to help seniors with their overall functionality to increase quality of life. While helping seniors stay on track with their health goals, Blake and his team instill a sense of community and make sure everyone is having fun along the way.
Holland, Mark
Mark Holland is an Iraq war veteran, a member of Sons of the American Revolution, a member and writer for American Friends of Lafayette, and an American Revolution living history reenactor.
Hollander, Gary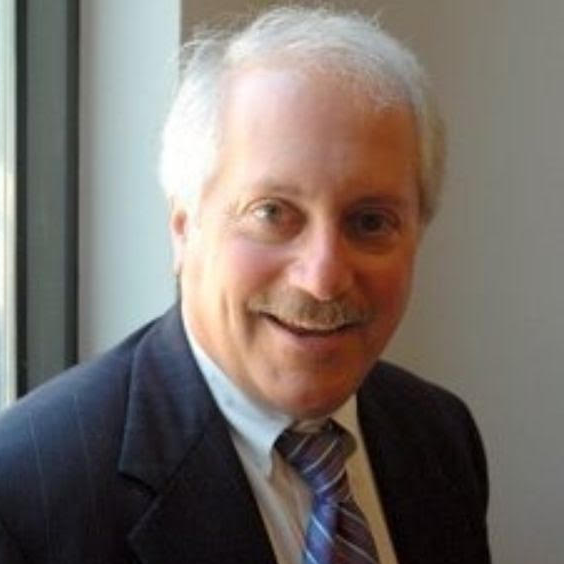 Gary Hollander, CFP, has been providing financial (classes) educational workshops for over 46 years and has been recently awarded "FIVE STAR Best in Client Satisfaction Wealth Manager" by Cincinnati Magazine. Gary also was recently awarded by the Cincinnati Better Business Bureau for being A+ Accredited for over 31 consecutive years. Gary is the president of Hollander & Associates LLC since 1976.
Holzschuher, Paul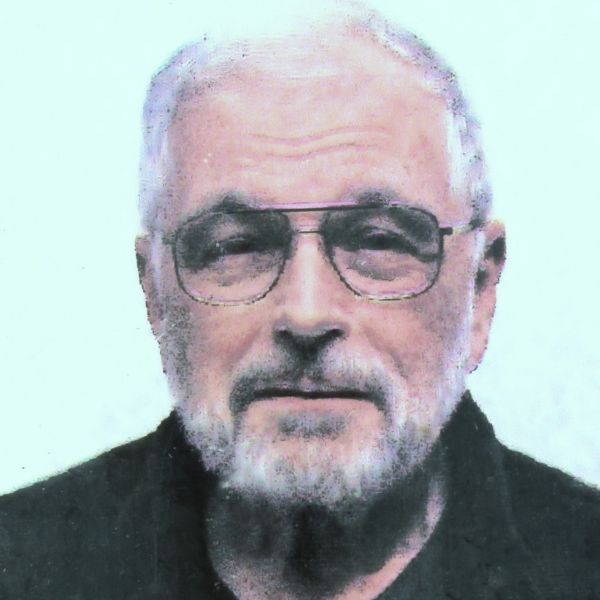 Paul Holzschuher is a retired electrical engineer who has been an avid photographer since the 1950s. His travel photos and videos are posted online at https://flickr.com/photos/nikonimages/collections.
Horstman, Beverly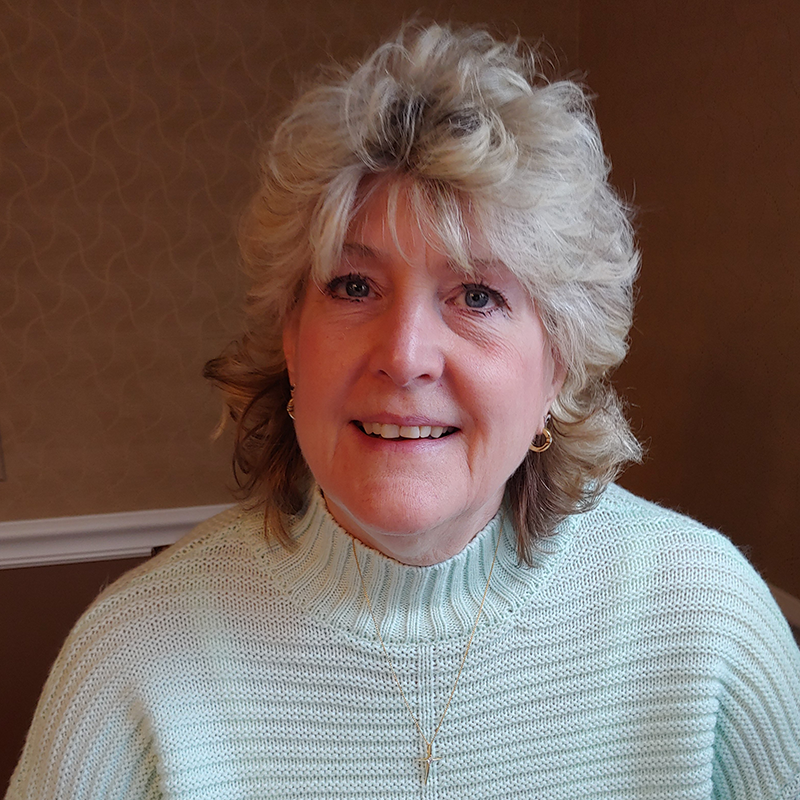 Beverly has experience working in various businesses during her career which include aerospace software, continuing education, architecture and preneed insurance. Her professional background includes leadership roles in marketing, customer service, business operations, and includes owning a company for 11 years. Beverly is grateful to have worked with personalities and backgrounds throughout her career which has provided a wealth of incredible experiences.
In 2018, Beverly had the opportunity to volunteer for the role of Ohio State Coordinator with Braver Angels. This role provides her with the ability to combine her personal commitment with her business experience and educational training. She is concerned by the deep divide in our nation—one that she has never witnessed at the level it is today. What are we leaving as a legacy for our children and grandchildren to inherit? It has been an amazing journey with Braver Angels in Ohio. Progress continues to be made at the local grassroots level in communities through the State and our nation.
For more information on working to depolarize our nation visit: www.braverangels.org
Huddleston, Elizabeth Grace
Elizabeth Grace Huddleston is a senior undergraduate at Miami University studying urban and regional planning with minors in French and individualized studies (philosophy of art). She has been an Empty Bowls contributing artist for three years.
Hudson, Pamela
Pam is a retired educator from Lakota Local School District in West Chester, Ohio.
Huerta, Alfredo
Alfredo Huerta, Professor Emeritus of Biology, taught botany and general biology for 28.5 years. He recently co-founded the Institute for Food (IF) at Miami University and has published many papers on topics related to the adaptation of native and agricultural plants to the environment.
Humphrey-Schulz, Kristen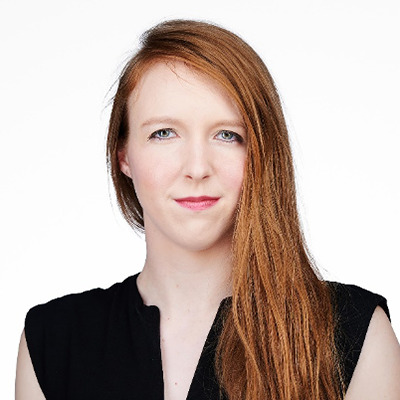 Kristen Humphrey-Schulz is an Ohio-licensed attorney with a focus on estate planning, real estate, and business law. She currently serves as Assistant Regional Counsel for Northwest Title and The Holfinger Stevenson Law Firm, Tri-State Region. Kristen is a University of Cincinnati alumnus, J.D., M.B.A. and B.S. She enjoys conducting estate planning seminars and presentations for individuals and families of all ages and backgrounds.
Humphries, Jeannette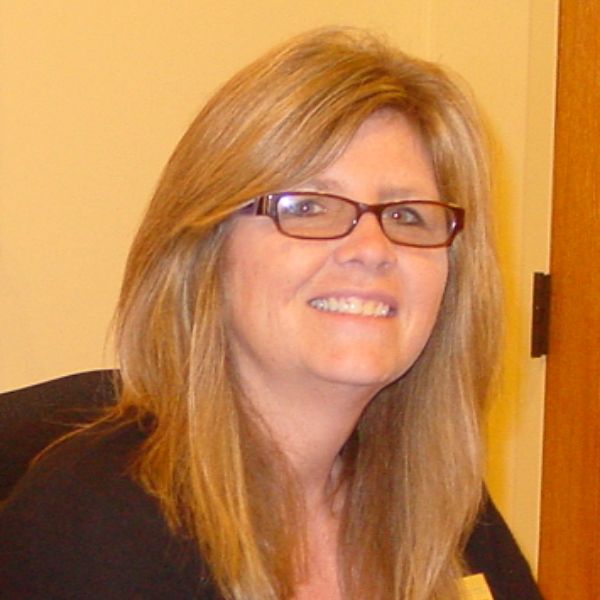 Jeannette Humphries began her career at Spring Grove in 1980. She started out as admin in the sales department and since then has assisted in many areas of the company. She currently serves as an Executive Administrative Assistant to the Executive VP of Human Resources and the Executive VP of Grounds Operations. What she most enjoys about Spring Grove are her coworkers and the beauty of the workplace.
Hunter, Kathy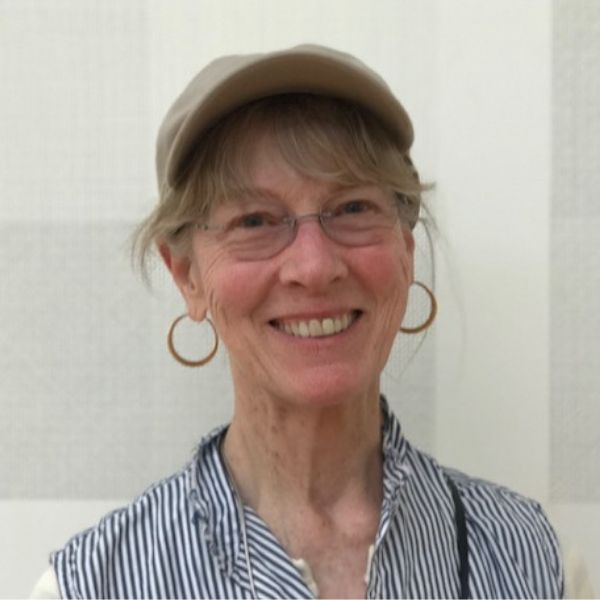 Kathy Hunter has taught yoga professionally since 1971 at various locations, including the University of Cincinnati, Miami University, in Colorado, and abroad. She is accredited through Yoga Alliance.
I-J
Iden, Doug
Doug Iden is an avid theatergoer and movie buff with an extensive collection of films and original Broadway musical scores. He also is a critic for the League of Cincinnati Theaters (LCT).
Janeway, Mike
Mike Janeway is a retired business owner and U.S. Air Force Lt. Col. Mike graduated from Miami University in 1978 with a B.S. in education and also has an M.S. from Chapman College. Mike is a former chair of the Miami University Alumni Association.
Johnson, Dennis
Dennis is originally is an Honorably discharged USAF Veteran, having served in both Italy and Japan. He obtained a B.S. in Secondary Education from Edinboro State College and in 1994, relocated to Oxford with his family to become the Director of Human Resources at McCullough-Hyde Hospital. Since his retirement, Dennis has been an active participant in numerous ILR programs and enjoys his free time traveling, playing trivia and, alas, being a devoted, frustrated, and ever-optimistic Cleveland Browns fan. He enjoys exchanging ideas in an open, honest, and civil forum that encourages spirited, robust debate.
Johnson, Gary
Gary Johnson brings his experience as a former naval officer in nuclear submarines and as a trainer to tell the story of the contributions the Navy made to Union Civil War success.
Johnston, Scott
Scott Johnston has taught beginning watercolor courses for architecture and interior design students for more than 20 years.
Jones, Sue
Sue Jones is the ILR representative on the Community Foundation Needs Awareness Committee. She has been on the ILR Board, treasurer, and presenter in the past. A retired school administrator from Northwest Local Schools and Miami professor, she is active in many organizations in Oxford.
Justice, Kathy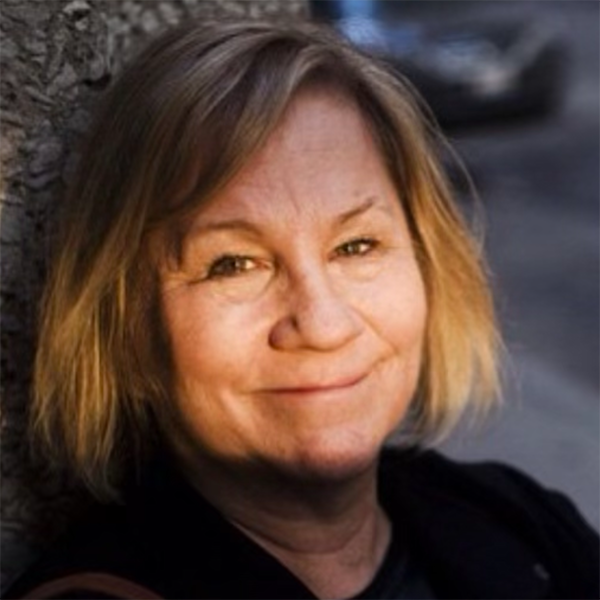 Kathy retired from the Christ Hospital where she was Director of Speech Pathology, Audiology, Language and Interpreter Services. Kathy was a founding member of the Greater Cincinnati Alliance of Braver Angels and currently serves as a member of the core team. She lives in Madeira.
K-L
Kalbli, Jackie
Jackie Kalbli has been a reader and writer of poetry since a very young age. She recently retired after 38 years of teaching young children and is currently preparing a first collection of poetry.
Kay, Susan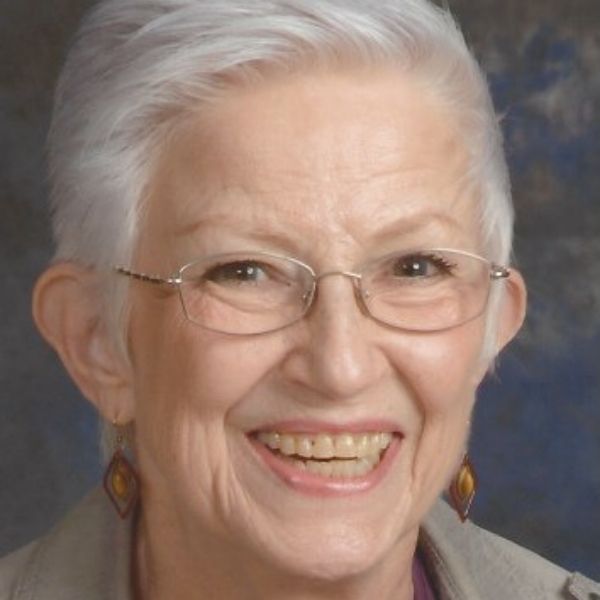 Susan Kay was born in Pampa, Texas, and attended public schools there, graduating in 1961. She began college at Trinity University in San Antonio, but unwisely (in retrospect) and much to the horror of her parents, transferred the next year to TCU in Fort Worth to be with the man to whom she was pinned. There she took a mix of government, history, and sociology courses along with the usual requirements. At the insistence of her mother, who feared that she'd never get a job if the soon-to-be-acquired husband left her, she also earned a teaching certificate.
Susan completed her B.A. in 1964. She accepted a teaching assistantship in the Government department and pursued the M.A., writing her thesis in political philosophy: CIVIL DISOBEDIENCE: THOREAU, GANDHI, AND KING. The M.A. was conferred in 1967.
Her professional teaching career began in 1965 at Weatherford Junior College, Weatherford, Texas, teaching American politics and Texas politics. (By Texas law, all public colleges and universities were required to teach (and require) one course in the U.S. Constitution and one on the Texas Constitution. Such schools usually (always?) rolled the respective constitutions into a more general politics course. The Wikipedia entry on this college is interesting enough to recommend. She also taught WOCs at the helicopter base in nearby Mineral Wells, Texas.
As Susan began reading more of the professional political science literature after her M.A. had been conferred, she realized that there was a whole new area about which she had learned little -- political behavior. Faced with difficulties in translating the new quantitative research, she decided that she needed to pursue a more advanced degree that would include attention to this strange new world and still let her continue her interests in the philosophies and institutions of governance. She enrolled in the Ph.D. program at the University of Iowa where she was granted fellowships both in teaching and research, and summer work in journal editing. She took comprehensive exams in American politics, methodology, political philosophy, and comparative politics. Her Ph.D. thesis was "Party Identification and Voter Stability in the United States and West Germany." The Ph.D. was conferred in 1974.
Susan accepted a tenure-track position at Miami University for the fall of 1973 that continued until her retirement January 1, 2007. She taught Introduction to American Politics, Public Opinion and Political Behavior, Research Methods and Data Analysis (both undergraduate and graduate), Party Politics, Women in Politics, a seminar on Religion in Politics, and Introduction to Women's Studies. In the early 1990s, she began to refurbish the comp exam area on Comparative Politics, studying EU and European politics with a specialist in the field, and valiantly attempting to learn enough French to get by. She then was a Core Professor at Miami University's Dolibois European Center in Luxembourg -- teaching Comparative Political Behavior one term and EU Structure and Politics another, as well as planning and leading field study tours. She taught courses on American Politics and Elections at Palacky' University in Olomouc, Czech Republic in the spring of 2000 and a short course in October 2007 on the outlook for the 2008 U.S. presidential election.
During the course of her Miami University. career, Susan gave active service on multiple committees, University Senate, and as Assistant Chair and Chair of the Department of Political Science. She published in professional journals on the sociobiology of women in groups, gender differences in the careers of male and female attorneys, biases in student evaluations, etc. She authored one well-reviewed and poorly marketed book: INTRODUCTION TO THE ANALYSIS OF POLITICAL DATA. She continues to reside in Oxford next door to her daughter and teenage grandson (of whom she is very proud).
Keane, Brian
Brian Keane was born in New Jersey and lived in the state until graduating from Rutgers University with a B.S. degree in zoology. After graduating from Rutgers University, he attended Purdue University in Indiana where he obtained a Ph.D. in biology. His dissertation research investigated inbreeding, dispersal, and mate choice in populations of white-footed mice. In 2001 he joined the faculty at Miami University – Hamilton as a member of the Department of Biology. The courses he teaches at there include Introductory Biology, Environmental Biology, Vertebrate Zoology, and Natural History. His research interests focus primarily on gaining a more thorough understanding of social and reproductive behavior in mammals, in particular why individuals live with and mate with particular opposite-sex conspecifics. Species he has studied include toque macaques, dwarf mongooses, banner-tailed kangaroo rats, white-footed mice, and prairie voles. He is active in the Audubon Society of Ohio and was a long-time participant in the Ohio Frog and Toad calling survey.
Keitges, David
David Keitges is Director Emeritus of Miami's Office of International Education.
Keller, Dennison
Dennison Keller is president of the Life Care Planning Law Firm Association and the former president of the Ohio Forum of Estate Planning Attorneys. Dennison is also a Miami University graduate and a former anchor and reporter for WKRC-TV Local 12.
Kelley, Cynthia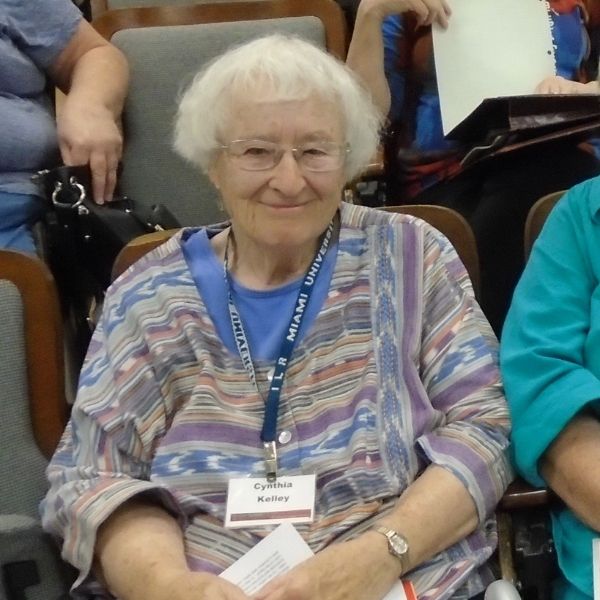 Cynthia Kelley has served on the ILR Curriculum Committee and enjoys creating new classes.
Klatt, Suzanne
Suzanne Klatt, Director of Miami University's Mindfulness and Contemplative Inquiry Center, is certified to teach multiple mindfulness programs.
Kosarko, Carol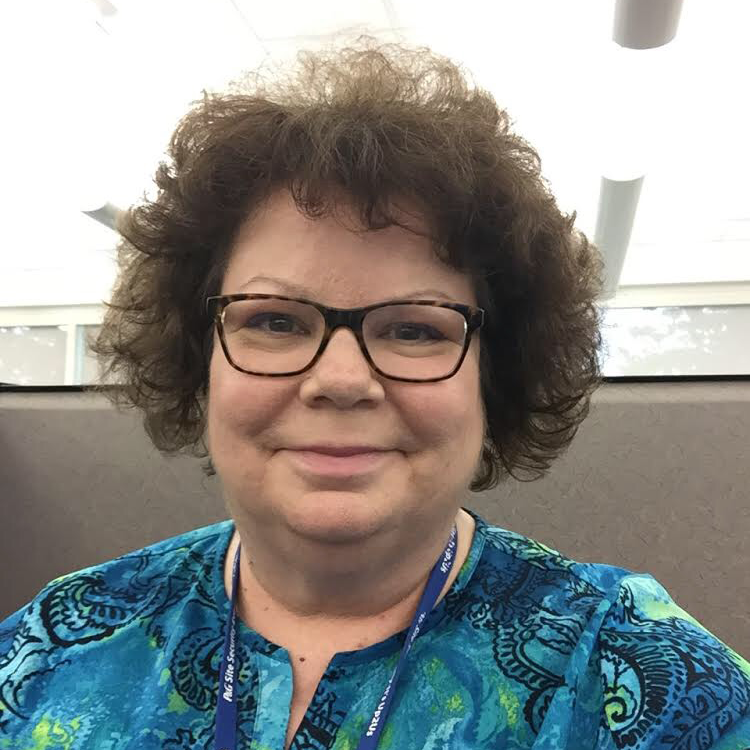 Carol Kosarko graduated from Miami University in 1981 with a bachelor's degree in literature and in 1984 with a master's degree in Technical & Scientific Communication. She worked at Procter & Gamble in a variety of departments, primarily corporate roles in IT, R&D, QA, and Data Analytics. Though based in Cincinnati, she traveled to P&G locations in Hong Kong, Mexico City, Brussels, several sites in Germany and England, and a variety of sites within the United States. She retired in 2021 after 37 years of service. She and her husband, Scott, have two grown children, a daughter-in-law, and one grandchild, and love to travel in the United States and Europe.
Krafft, John M.
John M. Krafft, Miami Professor Emeritus of English, received his BA in 1973 from Miami (three of his former professors are stalwarts of ILR today), and his MA (1976) and PhD (1978) from SUNY Buffalo. He has also taught at Katolicki Uniwersytet Lubelski Jana Pawła II, Universität zu Köln, and elsewhere. He was a cofounder of the journal Pynchon Notes in 1979 and its coeditor and bibliographer for 30 years. With Luc Herman (University of Antwerp), he has written Becoming Pynchon (2023), which analyzes the evolution of Pynchon's V. from typescript to published novel.
Kramer, Linda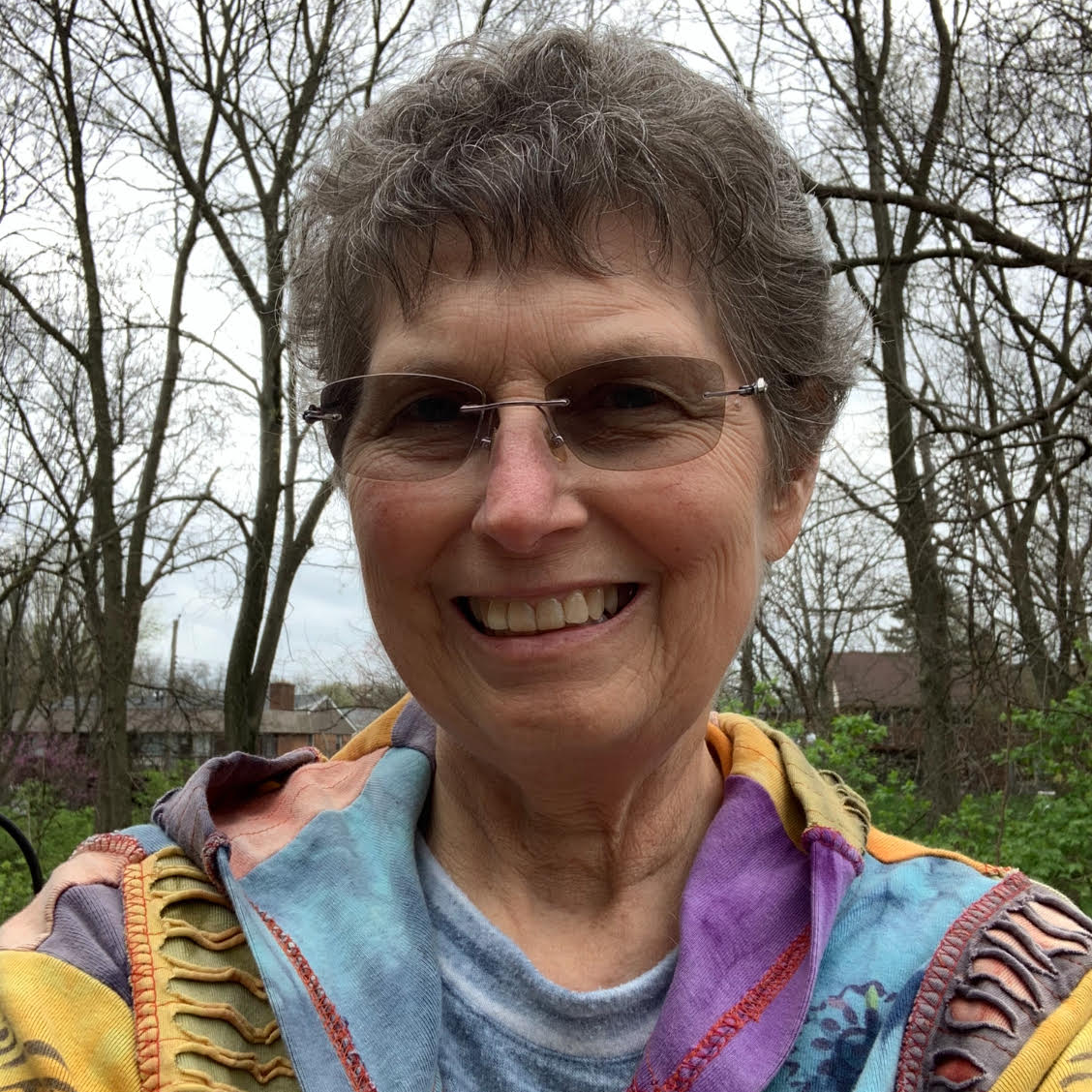 Linda Kramer is an artist, quilter and teacher. Linda earned a B.S. in art education and an M.A. in art from Miami University. Linda retired from her position as director of communications at MU College of Engineering & Computing. She now presents her art quilts in regional, national, and international juried shows and invitational exhibits.
Krauss, Howard
Howard Krauss teaches beginning watercolor painting classes in various venues including the ILR and Oxford Community Arts Center.
Kuhn, Carole J.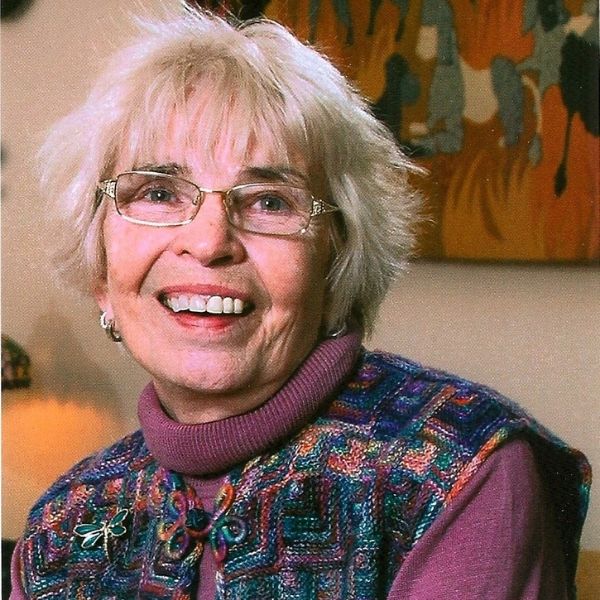 Dr. Carole Kuhn, a lifelong educator, spent 36 years as an English and foreign language teacher, almost exclusively in the Fairfield City School System. She studied French at the Sorbonne in Paris and the University of Rheims in France. Later she began teaching Russian, after having studied at Leningrad State University. She spent many years as Foreign Language Coordinator before retiring from Fairfield in 1992. Dr. Kuhn received her B.S. in education in 1956 from the University of Cincinnati and her Master's degree in 1958 from Miami University. Later she received a Specialist degree in education from Miami in 1982 and her Doctor of Philosophy degree in 1985, also from Miami University.
In her retirement, she took up knitting and published many of her patterns in InKnitters Magazine before it went out of business. She also decided to write a book about her 45 trips to Africa, Europe, and Asia. She named her book, Mémoires of a Travelholic. Presently she is teaching an exercise class at Elements, Berkeley Square, featuring flexibility. She also teaches in the Miami University ILR Program, which offers 2 classes at Berkeley Square, Hamilton.
Kullman, David
David Kullman has taught geometry and symmetry, history of mathematics, and mathematics education at all levels.
Lavin, Chris
Chris Lavin is the Managing Attorney for the Lavin Law Group. With over 25 years of experience, Attorney Lavin has focused his practice in the area of Elder Law serving the needs of senior citizens, including but not limited to, a dedication to the areas of estate planning, retirement planning and asset protection with a specific concentration towards nursing home qualification, comprehensive use of trusts, wills, probate issues and durable powers of attorney. Attorney Lavin is licensed to practice law in the State of Ohio as well as the State of Kentucky, and has been admitted to practice before the United States Court of Appeals for Veterans Claims. He is a member of the Ohio State Bar Association, the Cincinnati Bar Association, the Kentucky Bar Association, the National Academy of Elder Law Attorneys and Wealth Counsel.
Lawson, Ellen
Ellen is a retired educator, Ph. D. in History from Case Western Reserve University, taught at several community colleges (Ohio, VA, and Washington State), Oberlin College, University of Washington, University of Colorado and Colorado State. Published scholarly and popular articles in history and several books. Special fields of teaching were African-American history survey; American Women's history survey; economic history. Most recent publication: smugglers, bootleggers, and scofflaws: Prohibition and New York City (2014, SUNY Press), just completing unpublished manuscript on Joseph P. Kennedy and Prohibition.
Lazos Zimmerer, Andrea
Chef Andrea Lazos Zimmerer is a California native who was classically trained at the Midwest Culinary Institute. She has worked at several restaurants in Cincinnati and has worked under the James Beard nominated Chef Jose Salizar. She specializes in pastry and designs couture wedding cakes.
Leahey, Thomas E.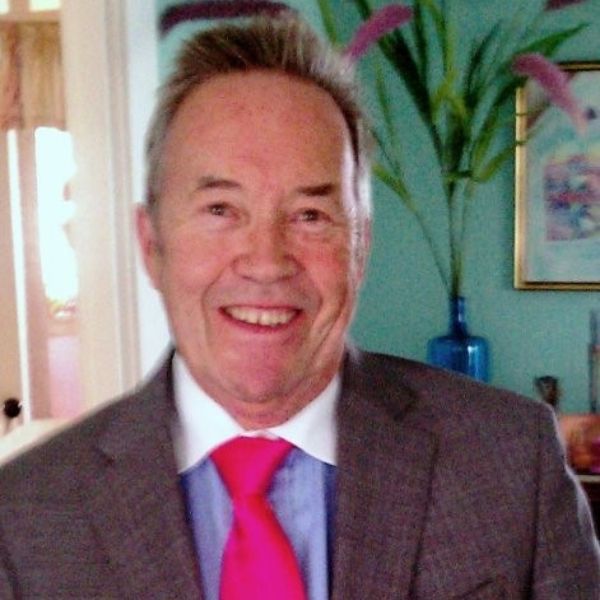 Thomas E. Leahey, a graduate of Ball State University, has extensive experience with high school and college students. His work with the Advance College Project at Indiana University began in 1986, first as an adjunct instructor of composition and literature for Indiana University at Union City Community High School. Upon his retirement in 1998 from secondary education with a career of 34 years in the Randolph Eastern School Corporation, he took a position at Indiana University in Bloomington, Indiana, as the English coordinator/site visitor for the ACP concurrent enrollment program in 1999.
In 2003 he became the associate director of ACP, a program that reached 1,000+ students. From 2007-2010 he served as the director for ACP providing coursework for 4000+ students. During his three years as director of ACP, the program doubled in size. As an adjunct instructor in the English department at IUB, he worked directly with authors of texts and has published instructors' manuals and custom readers and taught W350 Advanced Composition at IUB for 10 years. He also has written and presented white papers for SOTL and ISSOTL, the premiere associations for the Scholarship of Teaching and Learning. In the infancy of the National Alliance of Concurrent Enrollment Partnerships (NACEP), he worked with the development of program bylaws and standards and became the member-at-large in 2004, serving until 2008.
In Indiana he was a member of the Partnership, a legislative appointed group who reviewed dual credit in Indiana and advised the legislature and the Commission for Higher Education for Indiana. He also was an active participant in CELL sponsored by the University of Indianapolis.
Currently, Leahey is an adjunct instructor for speech at Indiana University East where he has been since he retired in December 2010 from his position at ACP at Indiana University Bloomington. In his experiences and as an instructor, he sees daily the advantages of students receiving their education at all levels.
Leahey has conducted numerous seminars for NACEP, regional meetings, and has served as a consultant to state concurrent enrollment programs for Kentucky, Iowa, and Wisconsin, Columbus State Community College, and University of Findlay in Ohio.
His interests include preservation, and he is a prior member of the board of directors for Indiana Landmarks and continues his interest on the local level. He also is past president of the Art Association of Randolph County, Inc., and is currently a board member of the AARC, Inc. Pastimes include watercolors, poetry, and having helped establish the Union City Arts Festival in conjunction with Ball State University
Leek, Jessie
Jessie Leek serves as co-chair of Oxford VillAGE Network, an all-volunteer grassroots advocacy group affiliated with Oxford Seniors, Inc., and Miami University Scripps Gerontology Center.
Lieb, Barb
Barb Lieb has a Bachelor of Education in Art Education from Miami University and a Master of Education. She has over 40 years of experience teaching art at every level including college. Barb is also certified in OMA (Opening Minds through Art).
Lloyd, Sally
Sally Lloyd has been creating fused glass art since 2014. Her passion for glass started with the Miami Craft Winter course "Glass in All Its Glory," and she has continued to learn new techniques via classes at Brazee Street Studios with nationally renowned glass artists and her friend, Dionn Tronn.
Lohr, Paul

Paul Lohr is a retired baby boomer, happily married 40 years with three grandchildren. He holds a Bachelor's degree in business economics, a Master's degree in education, and PHR Emeritus certification. His first 30-year career involved private sector retail in purchasing, store operations, human resources, and project management that included some business consulting. He focused the last 12 years prior to retirement in education as a classroom teacher and four years in public office as a school board member.
As Paul conducted research to prepare for retirement, he was distressed by the plethora of misleading, incomplete, untruthful advertising that circulated. The detrimental impact on consumer choice for goods and services affected both the retiree and all consumer demographics as well. He volunteered to teach in Miami's ILR program to share evidence and information about how behavioral economics discreetly impacts everyone's choices.
Lohrey, Jessica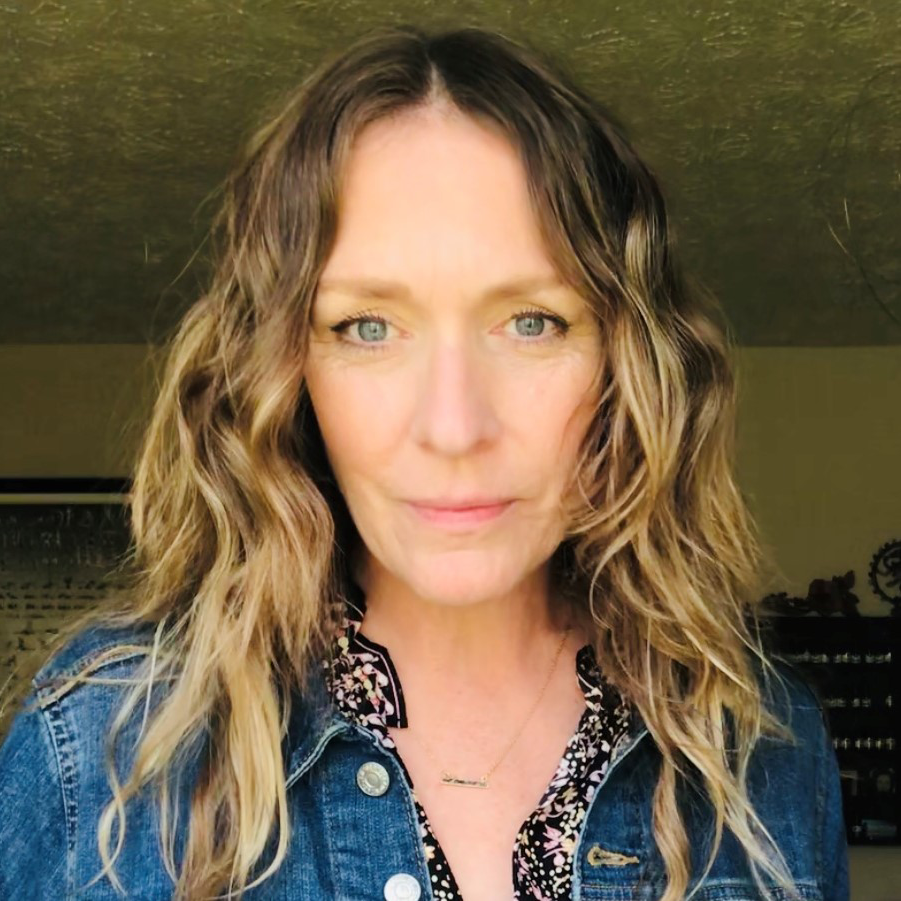 Jessica Lohrey has been a dedicated student of yoga since 2000, studying teachings from the Vedas and Upanishads, the Yoga Sutras, the Bhagavad Gita, the Hatha Yoga Pradipika, and writings from the Saiva Tantra tradition.
Jessica holds teaching certificates from Yoga of India (under the instruction of Gurmukh Mike Noury), The Pranakriya School of Yoga Healing Arts (with Yoganand Michael Carroll) and The Center for Integrative Yoga Studies (with Marlysa Sullivan.)
She is both an Oxford native and a Miami graduate. Jessica returned home in 2020 after living in cities across the U.S. for 28 years. She is excited to share the powerful teachings of yoga with her hometown community!
Jessica is a Certified Yoga Therapist (C-IAYT) with the International Association of Yoga Therapists and is certified at the highest level as an E-RYT 500 and Continuing Education Provider (YACEP) with Yoga Alliance. She specializes in private yoga, teacher training and mentorship, and showing others how to use yoga as a therapeutic tool for maintaining physical and emotional balance in our busy modern society.
Jessica is the owner and lead teacher at Oxford Community Yoga and Tree of India School of Yoga. 
Lokon, Elizabeth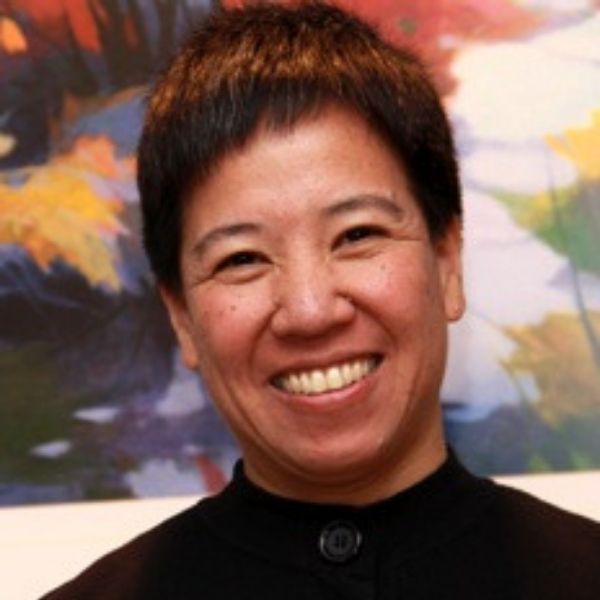 Elizabeth "Like" Lokon, PhD, MGS is the founder and director of the Opening Minds through Art (OMA), an intergenerational art program for people with dementia based at Scripps Gerontology Center, Miami University. Since its founding in 2007, OMA has been replicated at over 150 sites in North America. Lokon works at the intersection of the arts, dementia, and intergenerational service learning and has published in these areas. She is also a fiber artist. She was recently interviewed for Miami Matters about her work in OMA. Watch the brief video clips.
Love, Tim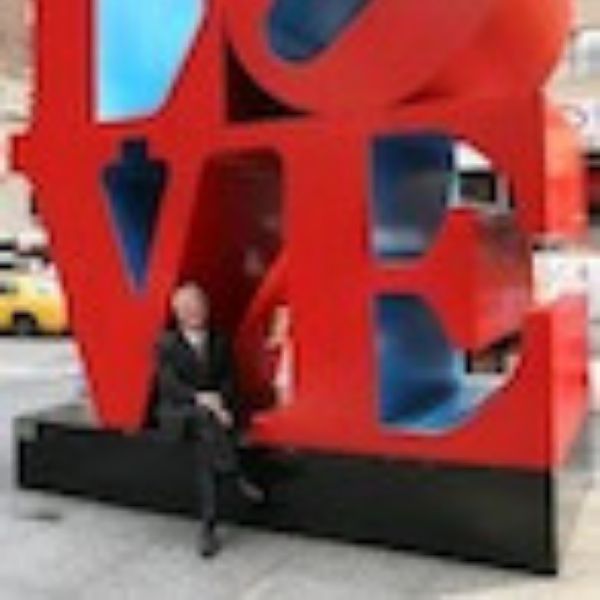 Lowe, KT
KT Lowe is a returning instructor for ILR, having previously taught classes on chocolate, fake news and 1950s rock and roll. KT holds a BA in Japanese Studies, a MSI in Information Science and a graduate certificate in museum studies, all from the University of Michigan. Currently, she is enrolled in the English Master of Arts program at Indiana University East, because there is no such thing as too much education. She is a librarian for Indiana University East, a former contestant on Jeopardy, a published poet, the lead singer for the Detroit-based band Burlington Snugglesnatch, and, on occasion, moonlights as DJ Black Fedora, spinning all the hits of the 1950s and 1960s.
Lupp, Adam
Adam Lupp is assistant director of Culinary at Ohio Living. Prior to working at Ohio Living Adam worked in a full-service modern Italian restaurant for 10 years.
M-N
Macejko, Thomas T.
Dr. Thomas Macejko grew up in Struthers, a northeastern Ohio steel mill city. He graduated high school valedictorian of his class and with the aid of an athletic scholarship went on to the University of Cincinnati. While obtaining a B.A. in chemistry with honors at UC, he also lettered in football all four years. Dr. Macejko then received his medical degree from the University of Cincinnati Medical School. After a one-year internship at Wisconsin University Hospitals, he returned to UC Medical School for his ophthalmology residency. In 1976 he established his solo ophthalmology practice in Fairfield, Ohio. After 37 years in practice he retired from Apex Eye, the larger group practice he was instrumental in establishing.
Dr. Macejko is married for 50 years to his high school sweetheart, Jean. They have two children and five grandchildren whom they visit often. Their activities include traveling, photography, golfing, fishing, snow skiing, and social clubs in Glendale, Ohio.
Macke, Joe
Joe Macke is a retired U.S. Bancorp Vice President of Mainframe Computer Infrastructure Systems.
Makarowski, Rachel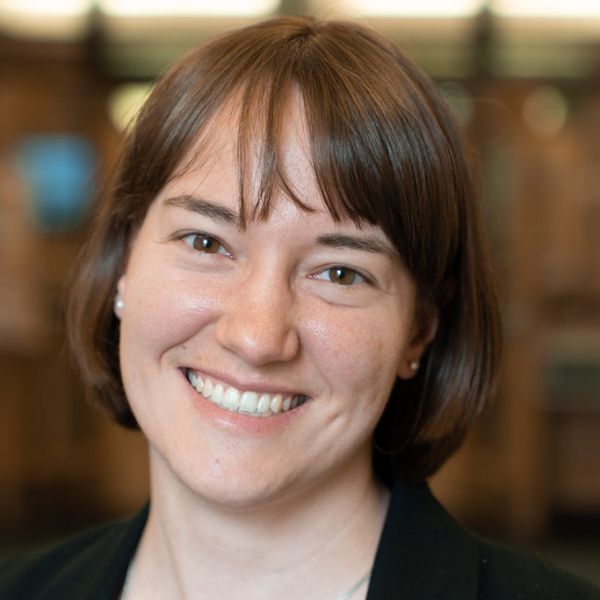 Rachel Makarowski is the Special Collections Librarian at Miami University. She graduated from IU Bloomington with an MLS, specializing in Rare Book and Manuscript Librarianship, and worked at the Lilly Library in Public Services during her time there. She earned her B.A. in Classics and Medieval Studies from the University of Virginia, during which time she worked at Rare Book School. Her research interests center on instruction and outreach with special collections, but also the codicology and paleography of medieval manuscripts and the history of the book in East Asia.
Martin, Ernie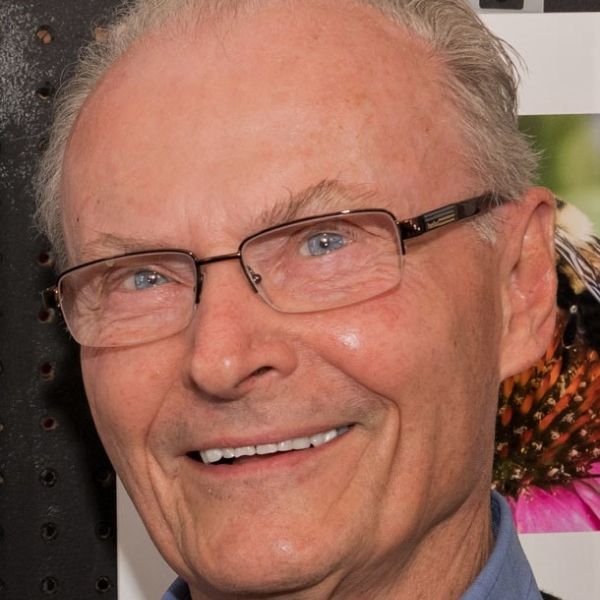 Ernie Martin has enjoyed photography for over 20 years, including helping others learn how to improve their work. He favors outdoor photography, wildlife, nature, scenic landscapes, and some still life subjects. Ernie is a longtime active member of the West Chester Photo Club and is certified as a judge by the Photographic Society of America. Whether it is the Cincinnati Zoo, where he is a volunteer educator, or Africa or one of our National Parks, photographing wildlife and other gifts of nature is his passion.
Marra, Richard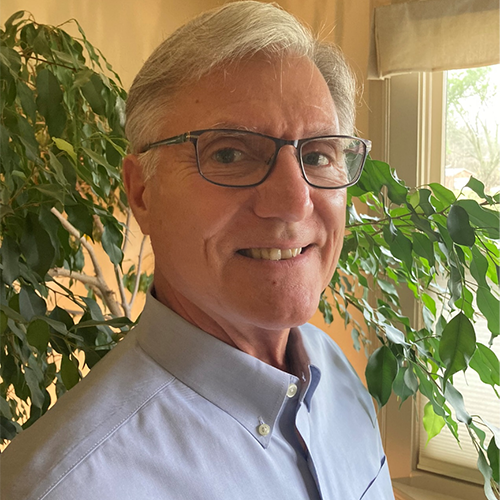 Richard Marra is a retired chemical engineer and avid birder of many years. Richard has traveled all over the country birding, from frozen Minnesota in January, by boat in the Atlantic and Pacific, yearly to the Magee Marsh, as well as to Texas, Arizona, and Florida. Richard's travels have resulted in his observation of nearly 500 birds.
Mast, Walter
Walter Mast is a farm boy from Defiance, Ohio, who started school in a one-room schoolhouse. He holds a B.S. and M.S. in mechanical engineering from Ohio State University. He worked at Proctor and Gamble for 31 years in engineering, construction management, manufacturing, and international logistics. Some of his hobbies and interests include traveling (one never returns the same person), restoring old buildings (farm boy who never learned the difference between work and play), and running.
Masters, Curtis
Curtis Masters is a Functional Aging Specialist, has been training for six years and has been the Member Experience Manager for three years.
Matteo, Sante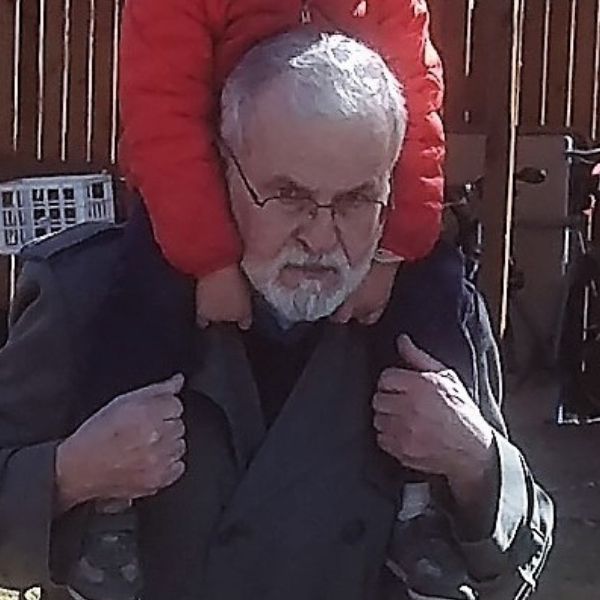 Sante Matteo, Professor Emeritus of Italian Studies, Miami University, in Oxford, Ohio, was born in Petrella Tifernina, in the Molise region of southern Italy. He emigrated to the United States with his family at the age of nine. He received a BA in French from Kenyon College in 1971, and after a stint in the US Army, earned an MA in French from Miami University and an MA and a PhD in Italian from the Johns Hopkins University. In addition to Johns Hopkins and Miami, he also taught at Brigham Young University and Middlebury College. His academic publications include several books and numerous essays, in Italian and in English. In retirement, he has focused on creative writing and has published short fiction, memoirs, and poetry.
Mattox, Ben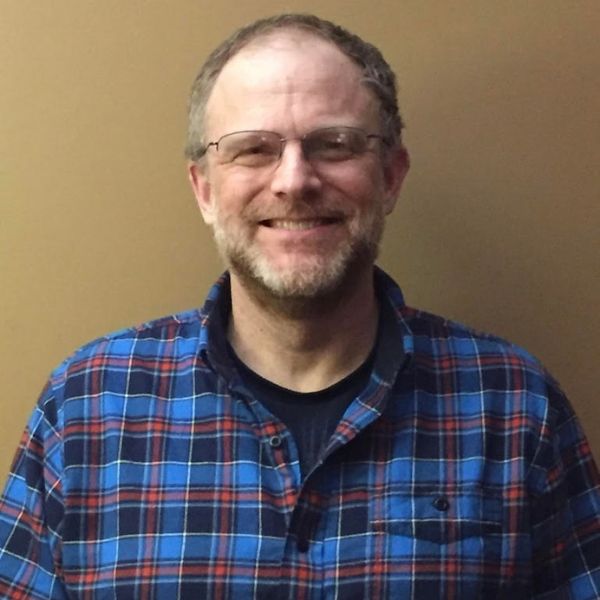 Ben Mattox is a retired biology/science teacher from Talawanda High School
Mattox, Karl
Karl Mattox is Professor Emeritus of botany and former Dean of the College of Arts and Sciences.
McBride, Mark
Mark McBride, Professor Emeritus of economics, has been playing board games for 50+ years, including competing at the World Board Game Championships.
McCullough, Christine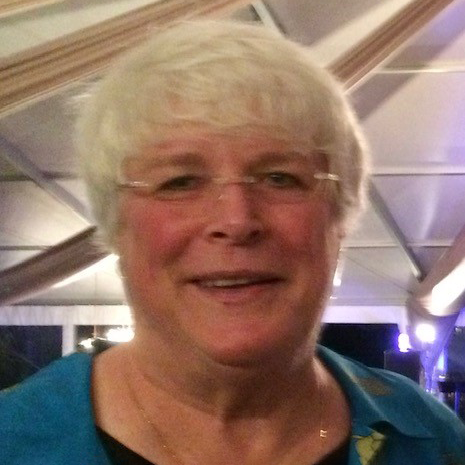 A consuming interest in all things origami began in high school and has continued off and on for nearly 60 years. Chris initially taught herself from books as a "lone folder", but since 2010 she has attended the Centerfold Origami Convention in Columbus, Ohio, where folders from many states and other countries gather. This convention enables participants to hone folding skills, to learn new techniques, and become acquainted with other origamists. Chris taught children at Seven Hills School in Cincinnati and at Super Saturday for over 15 years, which is administered by the Parent Association for Gifted Education in the Greater Cincinnati region.
Chris was also a competitive swimmer for 14 years. A member of the 1959 Pan American Swimming Team, she earned a bronze medal in the 100-meter backstroke at the Pan American Games. Upon retirement, she created the Tri-County Swim League in 1979. Thousands of children have competed in this league in Butler County and have become accomplished in the only lifesaving sport, swimming. Chris was president of the league and coached swimmers at Beckett Ridge Country Club for 40 years. Chris has a degree in elementary education from Michigan State University.
McKnight, Bill
Bill McKnight earned a B.S. in mathematics and physics from Westminster College and an M.B.A. from Xavier University. Bill started his career in the steel industry in Youngstown, Ohio, performing research and development of nondestructive testing techniques for steel products and plant facilities. He moved to Cincinnati in the 1970s, joining General Electric as part of a major effort to apply state-of-the-art testing technology to extend the life and safety of the GE fleet of military and commercial jet engines.
After a stint in engineering consulting for the aerospace industry, Bill returned to GE Aircraft Engines in a role of researching, developing, and implementing the latest and best technologies. These efforts resulted in capabilities to detect smaller and smaller flaws in engine parts making for more robust engines and safer air travel. The result of these efforts produced 15 U.S. Patents and 10 foreign patents. Bill retired in 2007. Bill resides in Hanover Township with his wife Marilyn, whom he married in 1967. They have two children, Kelly (Chad) and Colin (deceased), and two beautiful grandchildren, Drew and Brooke. Bill has been presenting the Current Issues ILR Class with Rich Daniels since 2012.
McMahon-Klosterman, Kathy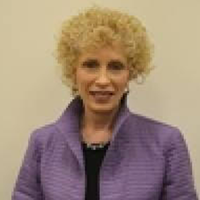 Kathy is a Co-Founder of the Oxford chapter of the National Organization for Women and former membership director of the League of Women Voters Oxford. She produced and hosted a radio program in the 1980's on WMUB titled, "Women About Women" and taught Women's Studies and Disability Studies at Miami University. She is a Professor Emerita of Educational Psychology.
Merkel, Sheila
Shelia Merkel is a "memory catcher" and a certified photo organizer. After her dad passed she became more intentional about preserving photos and documenting family stories. When she was laid off from her corporate career, she decided to retire early and launch the business of her dreams, The Memory Montage.
Merritt, William
William Merritt retired after 35 years at General Electric as Manager of Service Engineering. In World War II he served in the Army Air Corps as Squadron Captain in Air Force Engineering.
Michael, Carol
The Amish religious community is very quiet and reserved and is not well understood by those outside of their faith. Their history, values, faith, practices and everyday life will be explored through brief presentations, quality DVD's and discussions.
Miller, Caryl
Caryl Miller has taught numerous classes for OLLI and ILR, many on history-related topics.
Miller, Julia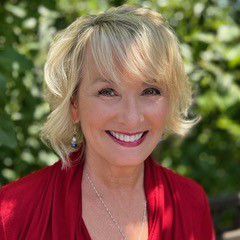 Julia Anne Miller has taught undergraduate philosophy at Stony Brook University and the University of Cincinnati. She has an M.A. in Philosophy from Stony Brook and a Ph.D. in Interdisciplinary Studies, as well as a doctoral Certificate in Creative Writing from Union Institute & University. Her research focuses on embodied experiences of traumatic brain injury, creative expressions of bipolar disorder, and neurodiversity. Dr. Miller has published poetry and creative nonfiction in a variety of journals and anthologies, including Kaleidoscope: Exploring Literature & the Fine Arts Through Disability, the Dreamers Creative Writing Digest Year 1 anthology, and two Jack Walker Press anthologies in their Voices series.
Modrow, William
William Modrow is head of the Special Collections and Archives at Miami University.
Moeckel, Nancy

Nancy is retired from Miami's Science Library, after 26 years as the Life Sciences Librarian She spends her time enjoying her dogs, gardening, reading and crafting.
Momeyer, Richard
Rick Momeyer was born in Donora, Pennsylvania, but only knew his birthplace as "Cement City" until he was 9 years old. He more or less grew up in southwestern Pennsylvania with a sojourn in northern New Jersey with his parents and two brothers for several years. He enrolled at Allegheny College somewhat reluctantly, mostly because his uncle had gone there; Momeyer would have preferred working as a machinist apprentice at $2.50/hr in 1960 and preaching the gospel on the side. But Allegheny proved transformative, with teachers who took a very earnest but full-of-himself young person seriously and challenged him to be more than he thought he could be, to be more aware of the world's complexity and reflective about how to be in the world. A semester at Fisk University further opened his eyes to the depth of racism and resistance to change human beings were capable of and, along with the study of philosophy, dissuaded him from the illusions of religion. The rather surprising and unlikely offer of a generous fellowship for graduate study took Momeyer to the University of Chicago after graduating from Allegheny and a summer working as a field secretary for the Student Nonviolent Coordinating Committee (SNCC). There he suffered the indignities regularly inflicted upon graduate students, perhaps most especially in the Philosophy department at that time, before moving on to the University of Washington to complete a Ph.D. in 1969. For 44 years, more or less, he taught philosophy at Miami University. "More or less" because for approximately eight of those years he was absent from Miami doing research or teaching elsewhere and another three spent at Miami on a project to "reinvent" the Honors Program. Fully retiring in December 2012, Momeyer was motivated still again to reflect on how life might have meaning when productive labor was no longer a central part of one's life.
Morris-Hooke, Anne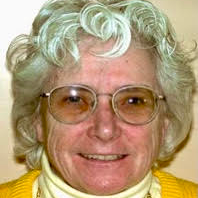 Anne Morris-Hooke is a Professor Emerita of Microbiology with a lifelong addiction to Baroque and bel canto opera. She taught pathogenic microbiology at Miami for 20 years and researched bacterial vaccines. She also has a passion for travel.
Munson, Richard Howard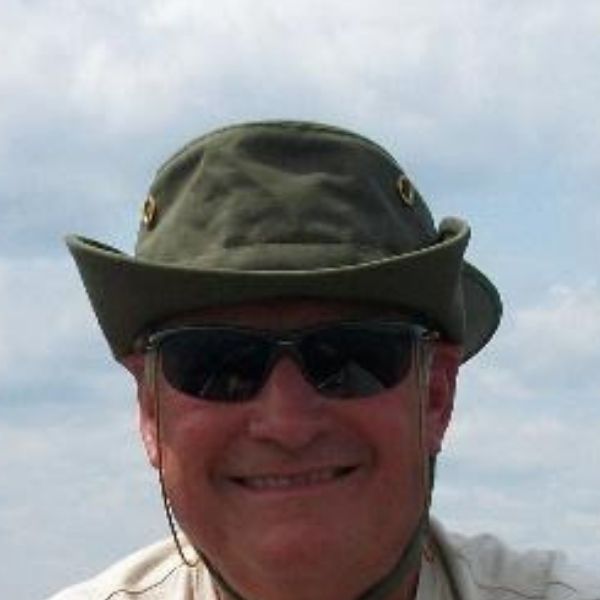 Richard (Dick) Munson received a Bachelor of Science degree in landscape horticulture from The Ohio State University College of Agriculture (now the College of Food, Agricultural, and Environmental Science) in 1971. He received a Master of Science degree in ornamental horticulture with a minor in plant taxonomy from the College of Agriculture and Life Sciences at Cornell University in 1973 and a Ph.D. in ornamental horticulture with minors in plant taxonomy and entomology from Cornell University in 1981.
Munson has held faculty and administrative positions at numerous colleges, universities, and nonprofit organizations and received several awards from scientific organizations and universities. He is an avid woodworker, fly tier, bird watcher, grower of native plants, fisherman, and naturalist.
New, Phil
Phil New is director of Culinary and Nutritional Services at Mount Pleasant. Phil has 25 years of experience in fine dining and catering for retirement communities.
Nichols, Danny
Danny, newly appointed Music Director of The Southwestern Ohio Symphonic Band. Miami University graduate, cum laude, Music Education and Educational Leadership degrees.
O-P
Orcutt, Larry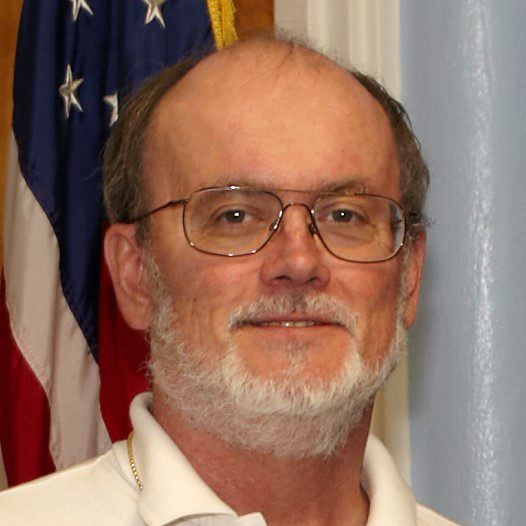 Larry's "rocket science" career started with an aerospace engineering BS (Iowa State Univ., 1972), Later education included an MBA with emphasis in analytics (Univ. of Cinti, 1980) and systems engineering MS (Wright State Univ., 1984). In 2011 Larry left four decades of work in the U.S. Force as an officer and civilian to retire. Most of his work was in intelligence in the National Air & Space Intelligence Center, WPAFB, which he found fascinating. Even in retirement, he has found his intelligence background makes watching current events even more interesting.
Since his retirement, Larry has participated in ILR at Miami Univ., Univ. of Cincinnati, Univ. of Dayton, Wilmington Univ., and Iowa State Univ., where he learned a wide variety of subjects, presented several classes, mostly current events discussions at MU and UD, and the science of climate change at MU.
After decades working in southwest Ohio, Larry's wife, Marsha, recently completed ten years working half-time as a radiologist specializing in mammography with a women's imaging group affiliated with Baptist Hospital in Memphis. She would fly to Memphis for a two-week cycle (with her own car, condo, and a time-shared cat there). Larry would visit there several times a year. For both of them, a significant amount of time in the South was a true cross-cultural experience.
A few years back, travel became one of their top priorities. They have been to seven continents and in early 2019 crossed the 100-country threshold to qualify as members of the Travelers' Century Club. Having been to only 49 states, they are not sure when they will ever get to North Dakota…
Ossmann, Bridget
Bridget Ossmann is a playwright, humorist, and musician. She has written hundreds of plays among which are Teachers Left Behindand Purple Paint (Cincinnati Playwrights Initiative winners) and Words in the Air (an Orchard Award winner). Ossmann is the founder of Naked Plays which provides playwrights and actors a venue to improve their writing and acting skills. Bridget Ossmann is also the founder of The Virginia Budge Award Fund for the Creative and Performing Arts. Serving the students of Butler County for nine years, www.virginiabudgeaward.com
Palmer, David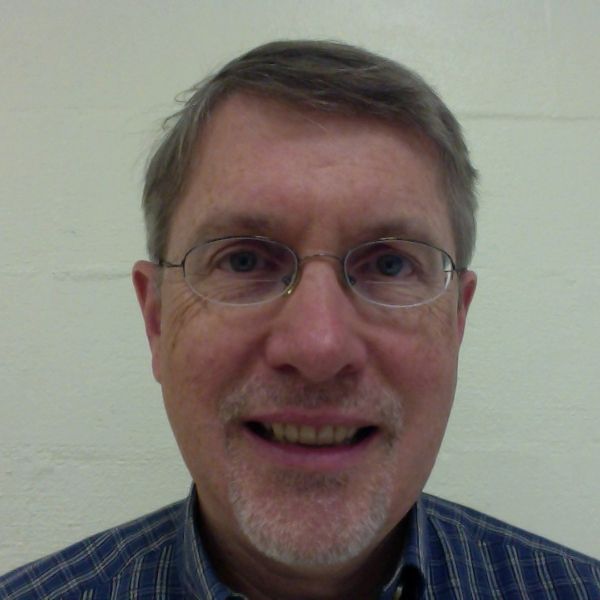 David Palmer holds a bachelor's degree in theory and composition from Ball State University, a master's degree in piano pedagogy from West Chester University, and a Ph.D. in music theory from the Eastman School of Music. He was on the Pfeiffer University music faculty from 1999 to 2012 where he taught music theory, musicianship, piano, organ, bass guitar, jazz combo, history of rock, and world music courses; accompanied choirs and various student, faculty, and guest soloists; and played organ for occasional chapel services and concerts. In 2012, David undertook a year of piano teaching at Davidson College. Also in 2012, David began working as music minister at St. Alban's Episcopal Church in Davidson, North Carolina. He has taught piano in Nevada, Michigan, Bolivia, Pennsylvania, New York, North Carolina, and Ohio. Since moving to Ohio, he has worked as organist at Groesbeck United Methodist Church, played for middle school and high school choirs and musicals, and taught courses for Miami University's Institute for Learning in Retirement. He is active in the Oxford-Hamilton-Cincinnati music scene as a jazz and rock musician. David also writes prose and poetry; has written several articles for The Living Church, Musicae Scientiae, and Progression; and has released fifteen CDs of his compositions.
Pappu, S. S. Rama Rao
S.S. Rama Rao taught philosophy at Miami University for over 40 years and is the author/editor of eight books. His fields of specialization include Indian philosophy, Hindu-Buddhist philosophy, Gandhian philosophy, and philosophy of law. He is the Founder-Director of the International Congress of Vedanta. He is now a Visiting Professor of Gandhian Studies in Gitam University, India.
Pedoto, Mary Anne
Mary Anne Pedoto has traveled to many areas of the world to film sea life. From the Bahamas to the Philippines, Papua New Guinea, Indonesia and the Pacific islands of Micronesia, the unique critters never fail to astound her.
Pedroni, Peter N.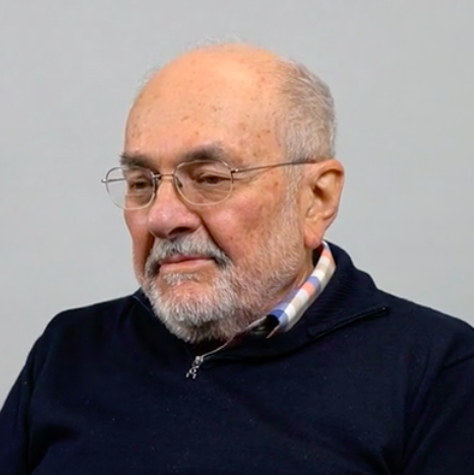 Peter Pedroni has a B.A. in political science from Yale University, an M.A. in Italian from Middlebury College with study at the University of Florence, Italy, and a Ph.D. in Italian from Rutgers University. He taught Italian language and literature for 37 years at Miami University and directed the Miami University Summer Language Institute in Italy for 36 years. He has published books and articles on Italian literature and has translated two Italian novels into English.
Pennington, Shannon
Shannon Pennington is a Miami University alumna and a lifelong nature and animal lover who enjoys sharing her wonder and enthusiasm for the natural world with the general public. She is the staff naturalist for the Warren County Park District and the owner of Mother Nature's Classroom, LLC. She was recently awarded the "Educator of the Year" honor by Warren County Soil and Water Conservation District for her efforts to further environmental education in the community.
Philips, Lois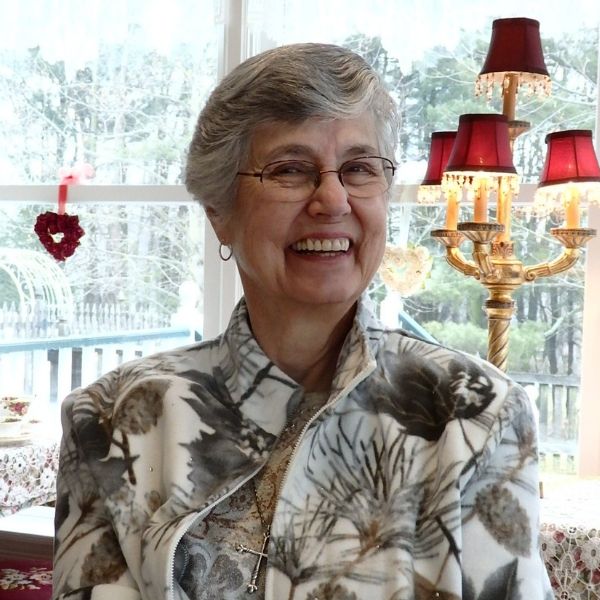 Lois Philips graduated from Westminster College in New Wilmington, Pennsylvania. Her graduate degree is from Miami University's School of Education - an M.A. in special education with a concentration in reading. Her program of study prepared her to be a special education specialist; and for nearly 20 years she worked in the Office of Learning Assistance at Miami, providing support for students with special learning needs. She also worked for five years for the Dean of the College of Arts and Science as an academic advisor. As adjunct faculty she taught for Miami in the Departments of Teacher Education (now known as Department of Teaching, Curriculum, and Educational Inquiry) and Educational Psychology. Lois enjoyed co-authoring articles for scholarly journals, most of them referencing her work with LD students and the foreign language and math requirements of students' degrees.
Lois has been fortunate to be able to travel. She lived in Scotland and Switzerland. Her favorite place to visit are the Orkney Islands. The first presentation she did for Miami's ILR was a lecture on the World Heritage Site in the Orkneys. Lois' second love is tea and she has contributed to Susan Schechter's Tea Culture class.
Lois coordinates ILR activities on the Monroe Mt. Pleasant campus and is also an ILR Board member.
She is the wife of a Presbyterian minister, the mother of four daughters, the grandmother of eight, and the great-grandmother of (so who's counting!).
Piland, Marcy
Marcy is a retired project coordinator for Ethicon Endo-Surgery and now writes romance novels. The Pilands have taken nine trips, ranging from two weeks to two months, to London where they lived in self-catering flats in several areas in the city. They have traveled extensively throughout the United Kingdom.
Piland, Richard

Richard earned his BA, BSE and MA degrees from University of Central Missouri and Ph. D. from University of Southern California. He left a 16-year career as university professor to start a research firm in 1983. After retiring in 2013, he now writes local history books, seven of which have been published, and served on the board of the Butler County Historical Society.
Pittman, Susan
Susan Pittman is the Medicare coordinator for the law practice of Dennison Keller, a certified counselor with the Ohio Senior Health Insurance Information Program, and a graduate of Miami University.
Plageman, Mark
Mark Plageman, Professor Emeritus of Miami, has been teaching ILR courses for 12 years. His specialty is French and European Mystery Writers in Translation.
Price, Deb
Deb has previously moderated classes for both ILR and U.C.'s OLLI program.
Q-R
Regan, Cathy
Born and raised in New Jersey, moved to Ohio in 1998. Received a bachelor in Science from Fordham- Marymount College in New York and a Masters from New York Medical College in Valhalla NY. She has worked as a clinical Dietitian in hospital setting in New Jersey as well as a food Service Manager and director in New Jersey as well as Ohio. Currently works in long-term care setting as a dietitian. She enjoys cooking, Reading the latest on nutritional health and assisting with diet education.
Reid, Jim
Jim Reid is a graduate of Miami University, Class of 1958. He is the retired vice president of marketing for Beckett Papers (International Paper). His current position is the field manager of Miami University Natural Areas in Oxford, Ohio.
Jim's community activities have included Chairman, Three Valley Conservation Trust; Board member, Institute for Learning in Retirement; Board member, Audubon Ohio; Board member, Audubon Miami Valley; 2001 Oxford Citizen of the Year; Easement Contributor, Three Valley Conservation Trust; and the 2009 Conservationist of the Year, Three Valley Conservation Trust.
He has accomplished hiking 300 miles on the Appalachian Trail. His hobbies include gardening, photography, international travel, birding, woodworking, and tennis. Jim is married to Barbara Reid and has three children and four grandchildren. He also has one wonderful dog. His Miami University campus memories include Tuffy's, Slant Walk, AFROTC, Redskin Reservation, and Professor Paul Vail.
Reiff, Ayako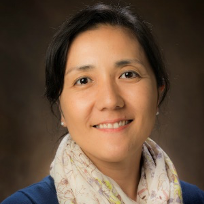 Ayako Reiff grew up watching her mom teach glass staining, and recently started teaching after years of enjoying it as a hobby. Ayako teaches Japanese at Miami.
Reister, Heather
Heather Reister joined The Ohio State University College of Food, Agricultural & Environmental Sciences, as an Extension Educator in Butler County, in 2016. An alumnae of Miami University's Family & Child Studies, her background is family systems, early childhood development and intergenerational programming. In her Family and Consumer Sciences role, Heather is committed to bringing researched based and education driven programming to the residents of Butler County.
Remm, Cindi
Cindi Remm taught adult learning classes at Miami University and the University of Dayton.
Rhoad, David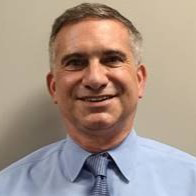 David Rhoad received his MBA in Marketing from Case Western Reserve University and has worked in hospital administration, local healthcare marketing, and regional marketing leadership in his career. He joined the Arthritis Foundation because of his passion for helping raise awareness of available resources, and for helping connect those suffering with arthritis to those resources. He and his wife, Kerry, live in Cincinnati and have two grown sons.  
Rhoads, John
As an ICF Certified Life Coach, John guides individuals, teams, and small businesses to find their unique strengths, vision and purpose in a way that allows each person to see how they fill a roll in the context of the world around them; to find purpose and meaning in daily life. Through one-on-one coaching, workshops, seminars, vision planning, and action planning, John uses his gifts of being able to see the individual strengths of each person and the connection of how those strengths fit into the community and world to develop short, mid, and long-term goals.
Richardson, Wendy
Wendy has pondered and composed Haiku looking out of airplane windows to help time pass on long trips. In another life she was a Human Resources Trainer- focusing on communication skills.
Richter, Rick
Rick Richter is a retired owner of his family landscaping company. He spends a great deal of time selecting movie titles while eating popcorn.
Ridilla, Andrea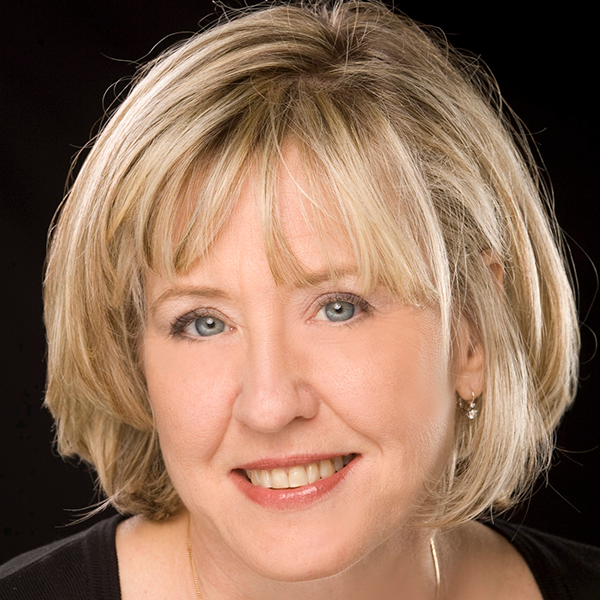 Andrea Ridilla, Professor of Oboe at Miami University, is a graduate of The Juilliard School and the Oberlin Conservatory of Music. Fanfare Magazine writes of her CD, L'Amore Italiano, the lyrical oboe in opera and cinema, "Ridilla plays with exceptional control and a beautiful tone." The American Record Guide calls Ridilla's playing "…heartfelt and expressive." Along with Tom Garcia, she is an invited guest and judge for the Senior Division, Young Artist Competition for the 2020 Autral-Asian Double Reed Society Conference held virtually in Melbourne in September. Andrea was soloist at the Monteverdi Oboe Festival in Bolzano, Italy; the Camerata Rio Chamber Orchestra in Rio de Janeiro; and the Pacific Symphony in Vladivostok, Russia, as a representative of the US Department of State. She gave masterclasses at the Moscow and St. Petersburg Conservatories and at the Congreso de la Asociación de Doble Caña de Sevilla. In 2020 Andrea was invited to be on the jury of the Japan Oboe Association Oboe Competition, and as guest professor at the Royal Academy of Music in Stockholm. El Universo writes of her concerto with the Orquesta da Sinfónica de Guayaquil: "....Ridilla sparkled with intonation, expression and phrasing..." She is co-designer of the Gouging Machine (Reeds 'n Stuff). She is an F. Lorée—Paris Performing Artist.
Riesenberg, Jerry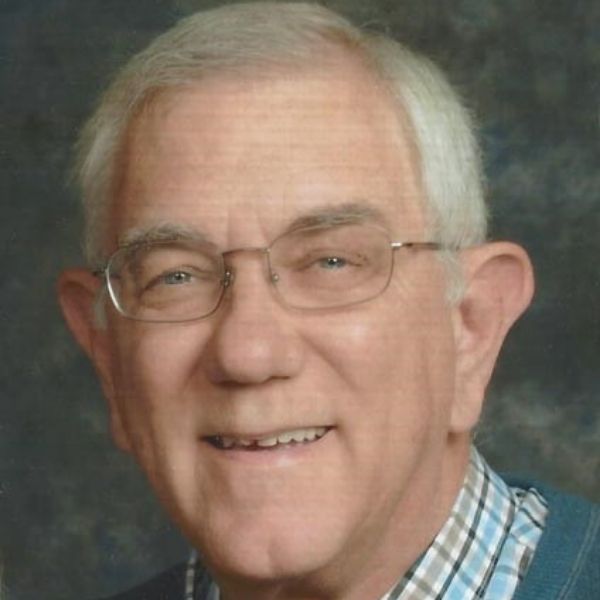 Jerry Riesenberg has been married to his wife Christine since 1969. He has four children and eight grandchildren. Jerry graduated from the University of Cincinnati with a B.S. in chemistry.
Jerry is a USAF Vietnam veteran. He was a SSgt. stationed at Davis Monthan AFB in Tucson, Arizona, in 1969 and Nakhon Phanom Royal Thai AFB in Thailand in 1972. He was deployed during the Easter Offensive to a forward operating base at Bien Hoa in Vietnam where he was noncommissioned officer in charge (NCOIC) of the weapons maintenance ground crew for AC-119K gunships.
Jerry worked for 35 years at Procter & Gamble in analytical chemistry and information technology. There he developed and maintained several databases on various computer systems.
His hobbies include science, astronomy, woodworking, computer programming, building/flying radio-controlled airplanes, private pilot, commercial remote pilot (drones), sailing, ham radio, and trivia. He belongs to American Veterans (AMVETS) where he has created dozens of trivia quizzes.
He has been involved with ILR since 2013, teaching courses and programming its database.
Rinn, Kevin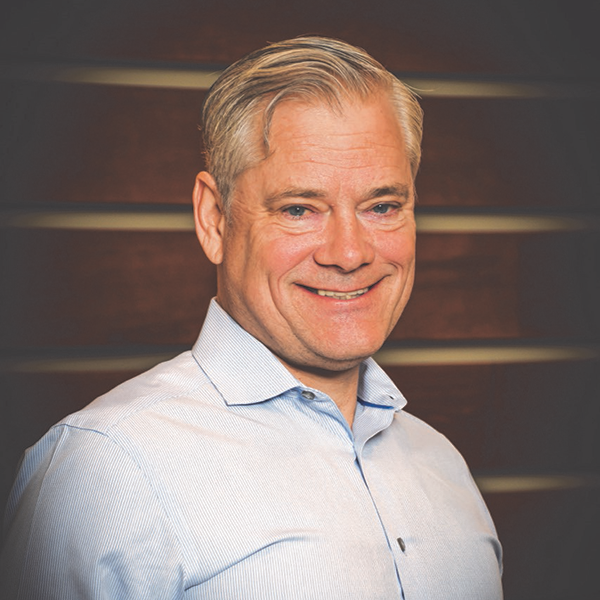 Kevin has spent the last 20 years working as an IT Director in the non-profit world. He has worked for an FQHC, a Hospice, a Behavior Health provider, and is now IT Director at the Jewish Federation of Cincinnati and the Mayerson JCC. He has lived in Cincinnati for the last 20 years. He is a graduate of Miami University and is a former US Navy officer and combat veteran.
Rogers, Betty
In her former life, Betty Rogers was a professor and then chair of the Department of Spanish and Portuguese. In her present (post retirement) life ;(and this time it really is a life), she serves on the Oxford Community Foundation board and chaired its grants committee (still serving on that committee), serves on the ILR board (also chaired it for a year), and has been coordinating the Midday Lecture Series for over ten years. Betty has chaired the 20 th Anniversary Committee of the ILR. She has been active with the Three Valley Conservation Trust for years, served as the honorary chair of the United Way one year, and now serves on the board of the Friends of the Oxford Lane Library.
Rose, Barbara
Barbara Rose is a retired Miami professor whose longtime passion is photography. Examples of her place-based and story-based photography can be viewed at: https://BJAndersonRose.myportfolio.edu
Rosenberg, Shana
Shana Rosenberg is a lifetime Oxford resident and director of a textile waste reduction non-profit called Thread Up Oxford. She gets to play with fabric all the time.
Rubenstein, James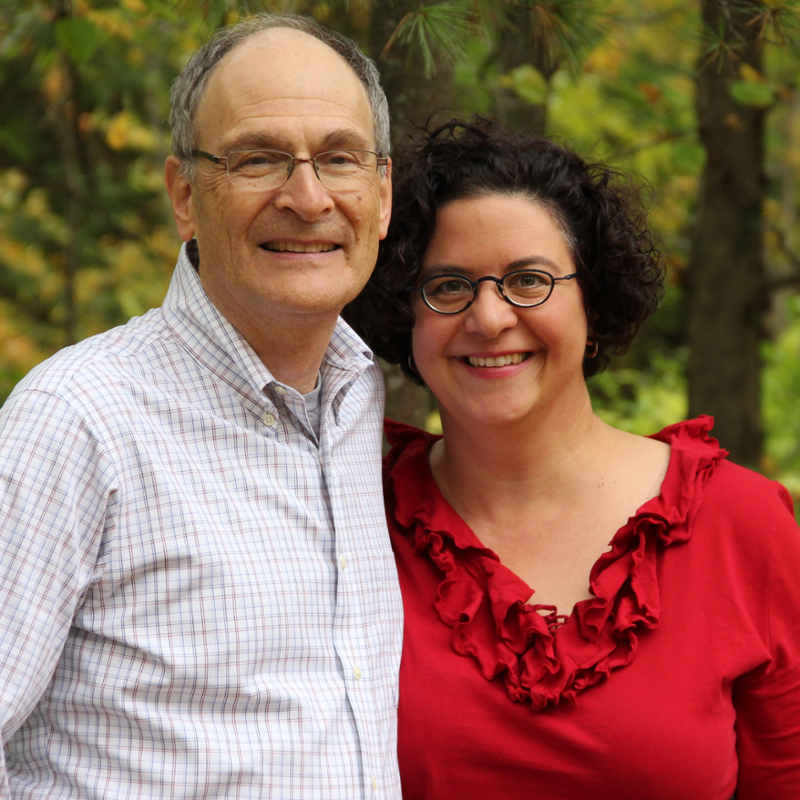 James Rubenstein is Professor Emeritus of Geography at Miami University in Oxford, Ohio. He is now a full-time writer and is the author of nine books and fifty refereed articles and chapters.
Dr. Rubenstein is a consultant at the Federal Reserve Bank of Chicago, focusing on analysis of auto industry conditions. He has written four books and more than three dozen articles on the auto industry, many co-authored with Thomas Klier, Senior Economist and Research Advisor at the Federal Reserve Bank of Chicago. His work on the auto industry focuses on the changing geography of production in North America and Europe.
Dr. Rubenstein received his AB from the University of Chicago in Public Affairs, his MSc from the London School of Economics in Urban & Regional Planning, and his PhD from the Johns Hopkins University in Geography & Environmental Engineering. Before becoming a full-time writer, he was Professor at Miami, 1976-2013, responsible for the university's urban planning and environmental science programs. His human geography textbooks, published by Pearson Education, are the principal source for more than one-half million AP human geography students in high school.
Ruff, Gary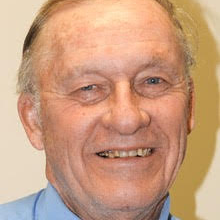 Gary Ruff has education degrees from Wright State University and University of Dayton. Gary has enjoyed teaching over 50 seminars for OLLI at the University of Dayton, Gary has moderated seminars on various types of music - jazz, big band, rock and roll, country music etc. His seminars include discussion, records, overhead photos, surveys, and handouts. Gary has a collection of 5,000 musical records.
Russell, Dave
Dave Russell, Senior Lecturer in biology, is the Research and Education Director for Avian Research and Education Institute, Inc. (AREI), a nonprofit organization that uses its bird banding stations in Oxford, Ohio, and Tamaulipas, Mexico, for research and as outdoor classrooms.
Russell, Jill
Jill Russell teaches Human Anatomy & Physiology and Pathophysiology. She has a BS in Biology, MS in Cardiac Physiology and PhD in Neuroendocrinology.
Russell Pennington, Shannon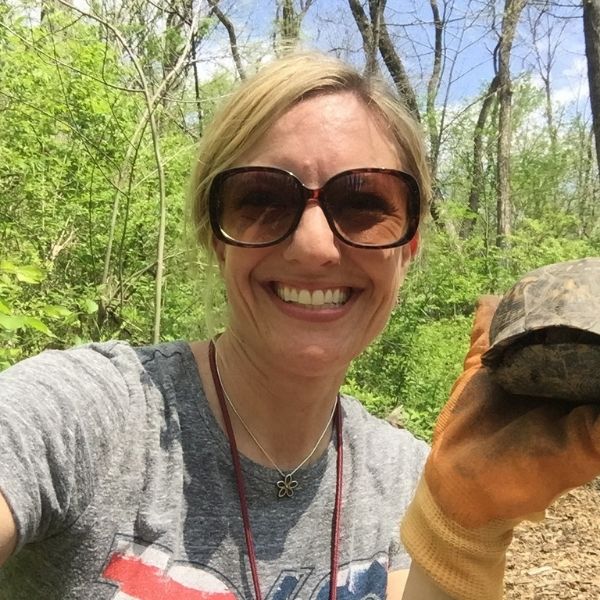 Shannon Russell Pennington is the staff naturalist for the Warren County Park District and is the owner and naturalist of Mother Nature's Classroom, LLC. In addition to leading community nature programs throughout Warren County, she leads the nature enrichment classes for kindergarten through fourth graders at JF Burns Elementary School, where she is also the Green Team liaison and leader of the after-school Ecology Club.
Shannon is a 1996 graduate of Miami University and is a lifelong nature- and animal-lover who enjoys sharing her wonder and enthusiasm for the natural world with the general public. She is a certified Project Learning Tree and Project Wild instructor and serves as the volunteer Education Coordinator for Nature Nurses Wildlife Rescue, a local non-profit that specializes in the care and release of injured and orphaned native wildlife.
Each fall, she is involved as a citizen scientist with MonarchWatch.org, tagging hundreds of monarch butterflies before their migration to Mexico.
She and her husband have five children between them and reside in Loveland in a house filled with plants and rescue animals. In her free time, Shannon enjoys reading, yoga, hiking, and visiting state and national parks around the country with her family.
S-T
Sauerland, Joey
Joey Sauerland is a certified Parkinson's Wellness Recovery Instructor and has a bachelor's in kinesiology from Miami University.
Sawyer, Andrew
Andrew Sawyer joined the Myaamia Center in 2021 as the education outreach specialist. In this position he is responsible for increasing the exposure of the Myaamia Center and Miami University's relationship with the Miami Tribe of Oklahoma across campus. To do this, he explores areas where information about this relationship and history may be incorporated into classrooms and campus activities. As part of this he also hopes to promote more collaborative efforts between faculty and the Myaamia Center that address tribal needs and priorities. Prior to joining the Myaamia Center he worked as a museum manager and as a college instructor. In his museum career he promoted collaborative relationships with American Indian communities that helped tell the story of their history and a narrative of contemporary Native communities. Andy is a graduate of Miami University (anthropology '94) and received an MA in anthropology from the University of Denver ('98).
Schaber, Thomas
Senior Investment Advisor; Investing For Retirement
Schiller, Heidi
Heidi Schiller is the executive director for Oxford Community Arts Center and an arts administration professional with over 20 years of experience in non-profit operations.
Schloemer, Marion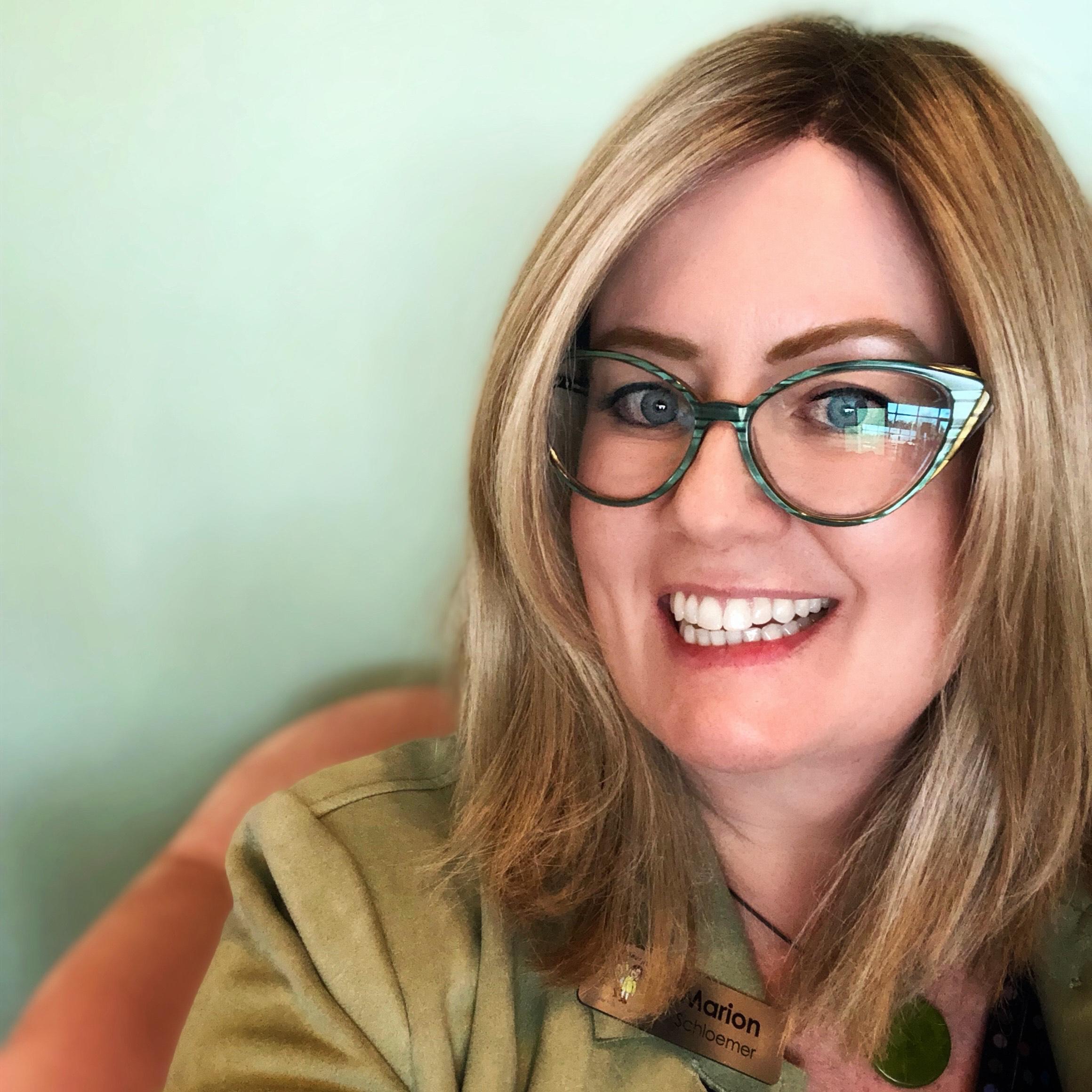 Senior & Specialty Move Manager® Marion Schloemer assists older adults and their families with the emotional and physical aspects of relocation and/or "aging in place." After 25 years in the corporate world on both coasts, Marion returned to Oxford in 2021 and founded Lyn's Daughter™ - Senior Move Management. She is a fierce proponent of helping people age vibrantly, safely, and on their own terms.
Schmidt, Scott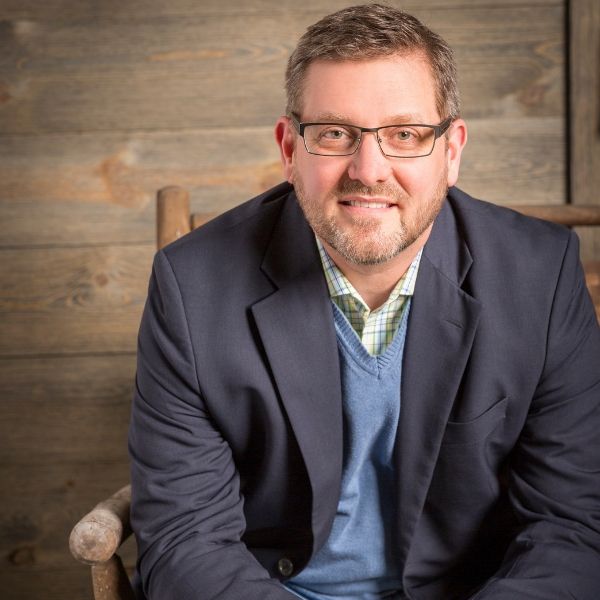 Scott is the founder of Looking Glass Hospitality Group (LGHG), a consulting firm, as well as the owner/operator of a collection of unique independent restaurant concepts in the Cincinnati market, including TAHONA Kitchen+Bar and S.W. Clyborne Co. Provision & Spirits. Scott has over 35 years of experience in the restaurant industry and is a sommelier and mixologist.
Scott was in the corporate restaurant world for many years as chief operations officer of Tavern Restaurant Group, regional vice president of Ruth's Chris Hospitality Group, regional director of operations of Cameron Mitchell Restaurants, and has served as general manager and executive chef for other national restaurant groups.
Scott is also a member of the Millennium Advisory Board, an organization of leaders in the food and beverage industry who have the common purpose of creating and promoting a vision for the future of the industry.
Schneider, Ken
Ken Schneider taught history in high school for 41 years and has presented at Advanced Placement workshops since 1997.
Schorman, Rob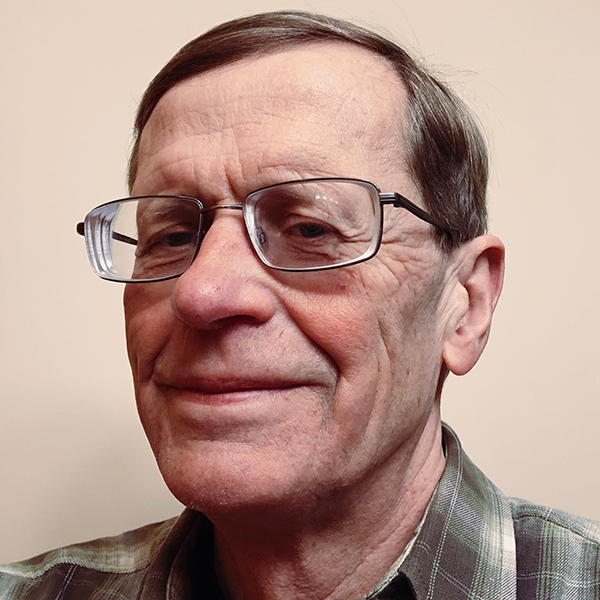 Rob Schorman is professor emeritus of history at Miami University. He retired in 2019 after two decades as a faculty member and administrator on Miami's Middletown campus. Prior to joining Miami, he spent more than 20 years as a newspaper journalist working as reporter, editor, and newsroom manager for small and medium-sized newspapers from Key West, Florida, to Olympia, Washington, and several points in between. He earned his bachelor's degree in English from the University of Michigan and his master's and doctorate in history from Indiana University.
Schreiber, Ingrid
Ingrid Schreiber came to Oxford in 1989. She likes to make stuff out of materials that cross her path. Ingrid is Program/Activity Coordinator at Oxford Seniors.
Schulz, Marianne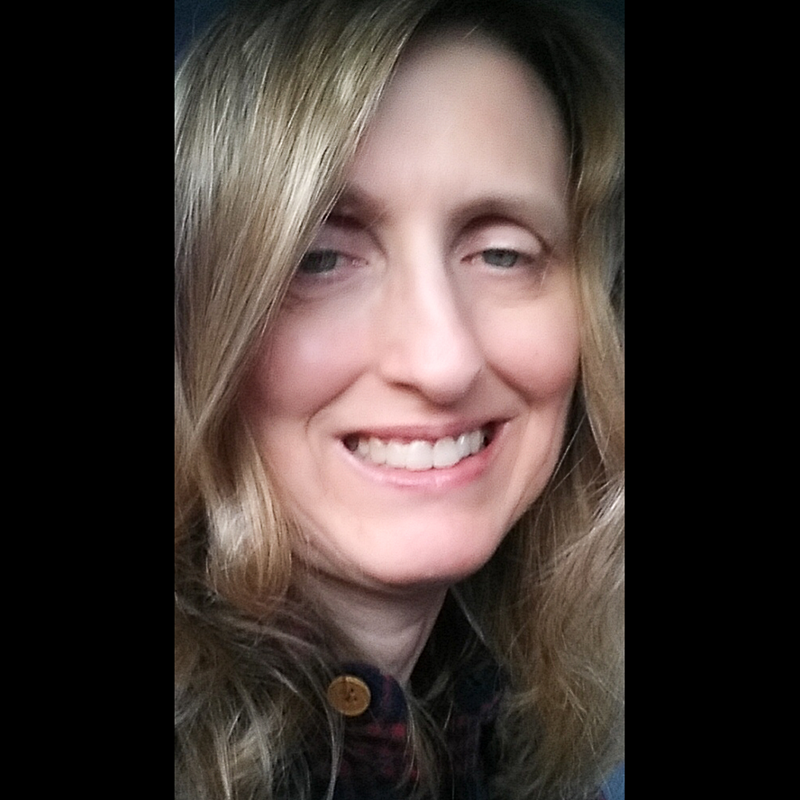 Marianne Schulz received her Bachelor of Science degree in pharmacy from the State University of New York at Buffalo. She has worked in many aspects of pharmacy including retail pharmacy, hospital pharmacy, as well as at Blue Cross and Blue Shield performing auditing and drug utilization review. Marianne is currently retired and has lived in the area since 2001. She has a strong interest in photography and has taken many classes on the subject. She enjoys primarily photographing nature, landscapes, and people. Some of her photos have been displayed in local art shows. Her other interests include hiking, kayaking, and painting.
Schulz, Mark
Mark Schulz is a Professor of Mechanical and Materials Engineering at the University of Cincinnati (http://www.min.uc.edu/me) and Co-director with Dr. Vesselin Shanov of the Nanoworld Laboratories (www.min.uc.edu/nanoworldsmart).
Seaver, Robin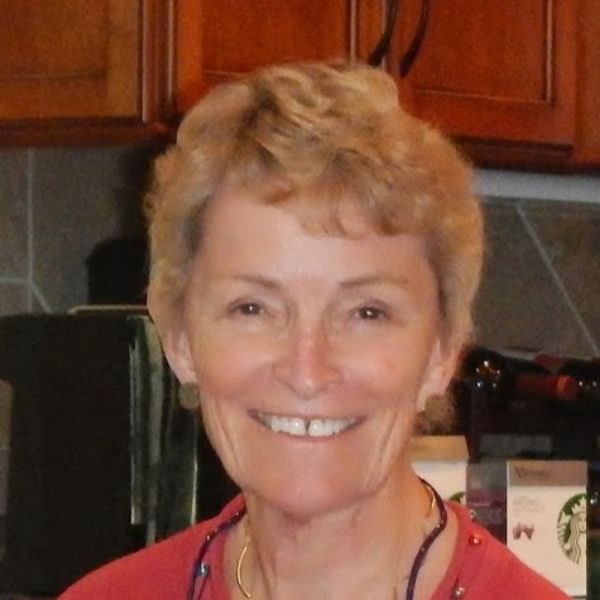 Robin Seaver spent her career teaching basic computer skills from mainframe computers fifty years ago to today's smartphones and tablets. For computing, she uses a Mac, a Chromebook, and an iPad. She takes most of her pictures with her Android smartphone. She's a self-proclaimed Google Fangirl who appreciates how seamlessly she can access all her Google projects from any of her devices.
With her husband Frank and pup Scooter, Robin moved to Ohio Living Mt. Pleasant in the spring of 2018. Prior to that move, she spent six years as the Education Chair for the Sun City Hilton Head Computer Club where she is a lifetime member. She also is a lifetime member of the Hilton Head Island Computer Club. Robin enjoys teaching Google applications to people who are curious and want to learn and appreciates that ILR gives her this opportunity to continue teaching.
See, Tonya
Tonya See has worked in business development in the medical, dental, and home care fields for over 15 years. She is a certified Mind Fit instructor and has a B.S from Wright State University. She is passionate about holistic approach to aging.
Seidel, Asher
Asher Seidel Professor Emeritus of Philosophy, taught philosophy courses at the University of Michigan, Michigan State University, and Miami University. He published various professional papers and two monographs covering areas related to this course.
Shaiman, Jason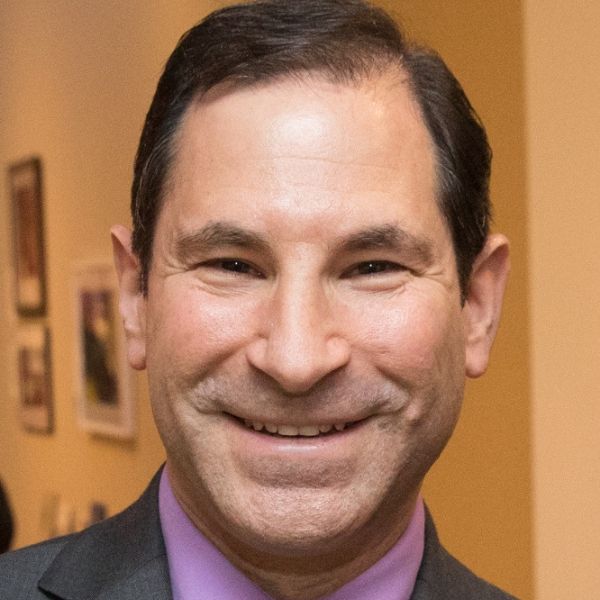 Jason E. Shaiman is the Curator of Exhibitions at the Richard and Carole Cocks Art Museum at Miami University. Prior to his arrival to Oxford in 2010, he served as the Chief Curator of Exhibitions at the University of South Carolina's McKissick Museum following his position as McKissick's Curator of Temporary & Traveling Exhibitions.
Shaiman received his BA in Art History from the Indiana University of Pennsylvania, and an MA in Art History and a Degree in Museum Studies from the University of South Carolina. While his academic studies delved into 15th-17th century European art, Shaiman considers himself a generalist. This approach has allowed him to develop more than 60 exhibitions over the past 12 years, mostly relying on the Art Museum's encyclopedic collection of over 17,500 objects.
Shaiman has curated and overseen the development of diverse exhibitions on topics of women in art, African-American culture, Myaamia culture, and the historic 1964 Freedom Summer. For his work on the groundbreaking exhibition Telling A People's Story: African-American Children's Illustrated Literature, Shaiman received a 2018 Miami University Inclusive Excellence award.
Shakir-Ahmed, Shabana
Shabana Shakir-Ahmed is the Tours & Talks chair at the Islamic Center of Greater Cincinnati. She has an M.B.A. from Xavier University and runs a giving charity called CMW (Cincinnati Muslim Women) which has funded over 100 charities with over $110,000. Shabana also runs the special needs classroom at the Islamic Center and is a wife and mom of three adult children.
Sidley, Pat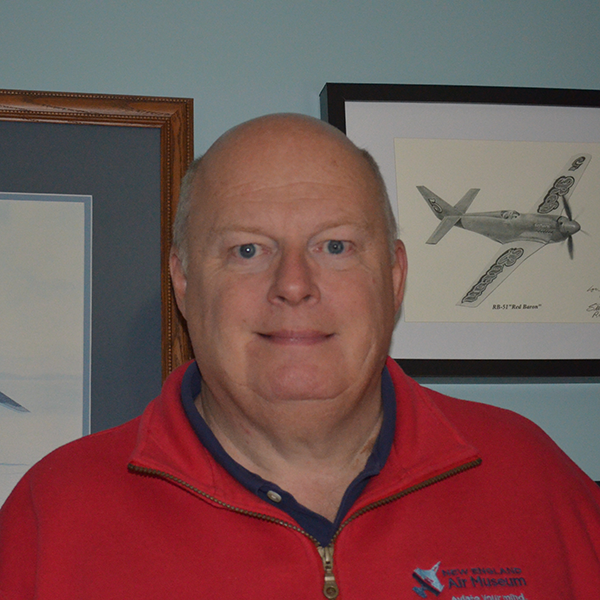 Pat Sidley is a 1972 graduate of Miami with a degree in accounting. He grew up in north-eastern Ohio. His work career spanned 40 years as a financial executive with several organizations across the country, primarily in the healthcare field. He holds an MBA from the University of Iowa and is a CPA. He is also an amateur historian with a particular interest in military history and aviation.
Pat retired in 2012 and moved to Oxford in 2015. He is currently a member of the Board of Trustees of the McCullough-Hyde Memorial Hospital Foundation, a docent at the Air Force Museum in Dayton, and a Past President of the Oxford Rotary Club. He is the Treasurer of ILR's Board and a member of other Miami advisory boards.
Simms, Billy

Billy is an artist and educator. He lives in Hamilton, OH with his wife and four cats.
Sinetar, Dan
Dan Sinetar currently works in Miami University Global Initiatives coordinating programs for International Student and Scholar Services and managing the Global Partner Summer School.
Smith, Brian
Brian Smith is a former English teacher for the Ross Public School District and is the current administrative assistant for the Butler County Historical Society.
Smith, Kristen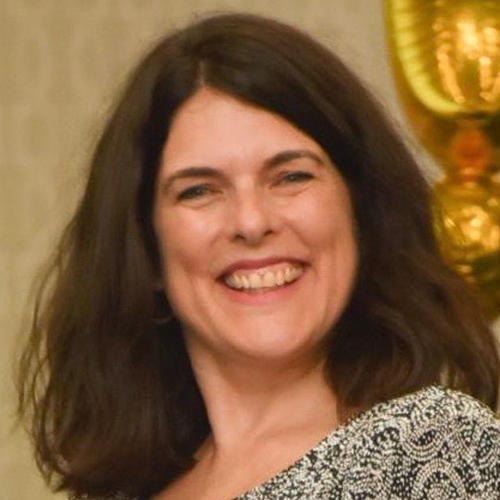 Kristen Smith, OCPS is a Prevention Specialist at Envision Partnerships in Hamilton, OH, where she serves as the Butler County PAX Specialist. She has been trained by the PAXIS Institute as a PAX Tools Community Educator training parents, grandparents, childcare workers and others in the community about how to teach children self-regulation. She is married and has two adult children for whom these strategies still apply. She hopes to utilize the PAX Tools someday with grandchildren.
Sommer, Jack
Jack Sommer taught philosophy at Miami University, Western College, and short appointments at several other schools. He prefers older students because of their experience and thought, which he has enjoyed through ILR for 15 years. His degrees are B.S. in engineering, M.A. in philosophy (U of Illinois), and Ph.D. in humanities (U of Chicago). He takes his topics for teaching from the Great Books of the Western World and tries to show how various thinkers treat questions of knowledge, reality, good, and beauty. His experience includes two years with the Army engineers during the Korean War and many years writing a book , Moments of Soul, An Inquiry into Personal Attraction, in which he tries to understand mind, personal identity, honor, and faith, all connected and dependent on our need for others.
Southard, Edna C.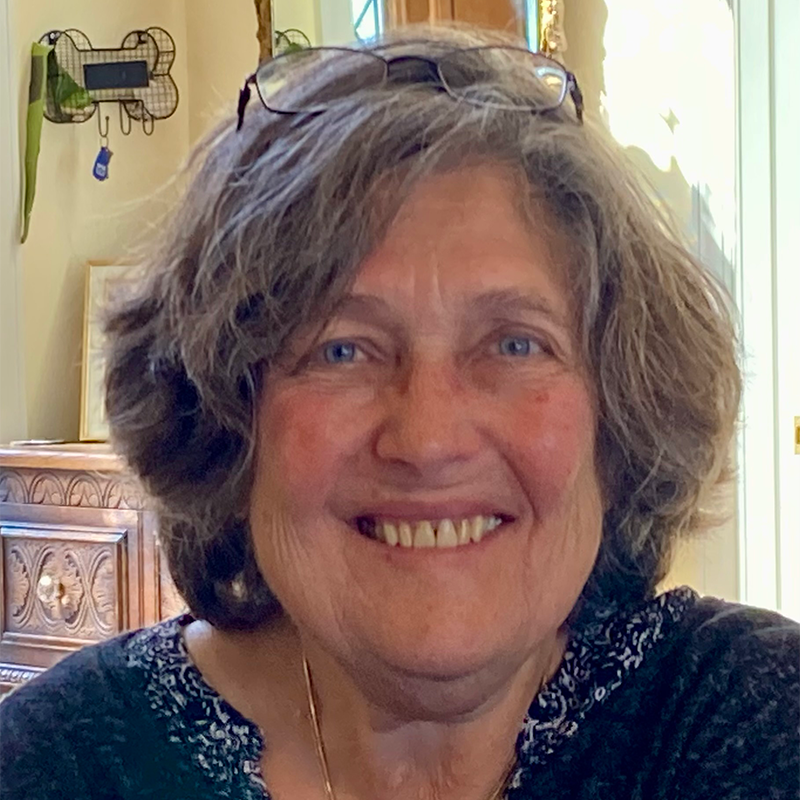 Edna Carter Southard was elected in 2013 and re-elected in 2017 to Oxford City Council and serves on the Public Arts Commission of Oxford, the Historic and Architectural Preservation Commission, and the Recreation Advisory Board. Dr. Southard is Curator of Collections and Exhibitions Emerita at the Miami University Art Museum and Art Department. Her published books and articles focus on Sienese and Tuscan Renaissance art, late 19 th century art, Jewish art and artists, and museums and memory.
Since retiring from Miami, she has taught a Ford/Knight research course on Divided Memory and the Shoah at Earlham College, taught ILR courses, done freelance curating and writing, reviewed books for Renaissance Quarterly and Women in Judaism, presented papers at the Association for Jewish Studies and the International Congress on Medieval Studies, serves as a peer reviewer for museum grants, and presented five talks in Chennai, India. In fall 2007 she was a scholar-in-residence at the Newberry Library in Chicago. In Oxford, she has served as president of the board of the Oxford Community Choice Pantry and on the boards of the League of Women Voters and ILR.
Born in Cairo, Egypt, she immigrated to the U.S. as a child with her parents who were Holocaust survivors. She speaks French, German, and Italian. A chapter of her book-length memoir was published in The Journal of the American Jewish Archives. She has her bachelor's degree from Barnard College, her M.A. in art history from the University of Chicago, and her Ph.D. from Indiana University with a dissertation on Siena's Palazzo Pubblico that was published as an Outstanding Dissertation in the Fine Arts by Garland and was selected twice to represent the United States in the annual International Art Dealers Association Award competition. Dr. Southard has published numerous articles on Italian Renaissance art and presented papers at conferences in the U.S., Italy, France, Norway, and India on Sienese painting, issues in museum studies, Jewish art, and literary and visual responses to the Holocaust. She serves as a juror and curates exhibitions of contemporary art.
Spielman, Jay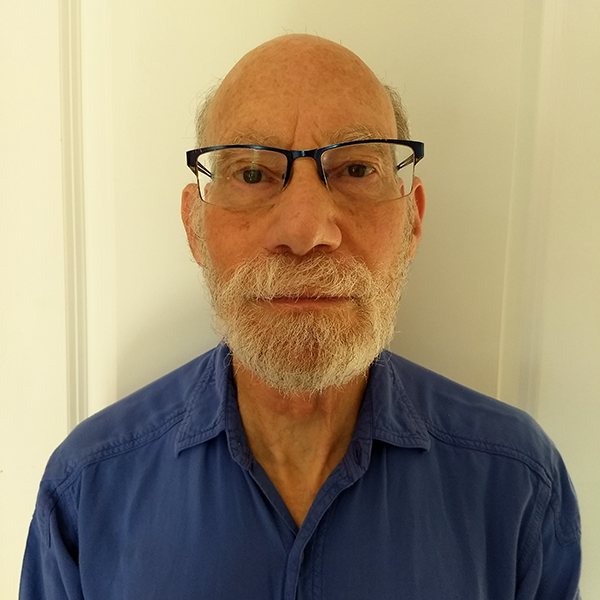 Jay Spielman was a geologist with the Bureau of Land Management for 37 years.
Spurlock, Brad
Brad Spurlock is a public services librarian at the Hamilton Branch of the Lane Public Library. He is responsible for the Cummins Local History Room, a tasking that includes maintaining the Cummins Room's print and digital collections and completing reference requests related to its collections. Brad is a Certified Archivist (CA) and member of the Academy of Certified Archivists. He has initiated and completed several preservation projects, most notably the digitization of the George C. Cummins "Remember When" Photograph Collection. In addition to working on projects and requests, Brad also conducts public programming on history and genealogy topics.
Brad grew up in Hamilton and graduated from Stephen T. Badin High School in the Class of 2010. He achieved the rank of Eagle Scout in 2009 and later served as an assistant troop leader with the Boy Scouts of America. In 2014, he graduated from Xavier University with a Bachelor of the Arts (B.A.) degree in History and went on to earn his Master of Library and Information Science (M.L.I.S.) degree from Kent State University in 2016. During his time at Kent, he concentrated his studies on archiving/special collections and management. Brad joined the staff of the Lane Public Library in January 2012 and is a member of the Ohio Library Council. In his spare time, Brad enjoys reading books about history, playing guitar, and spending time with his wife and one-year-old twin babies.
Stefanopoulos, Carol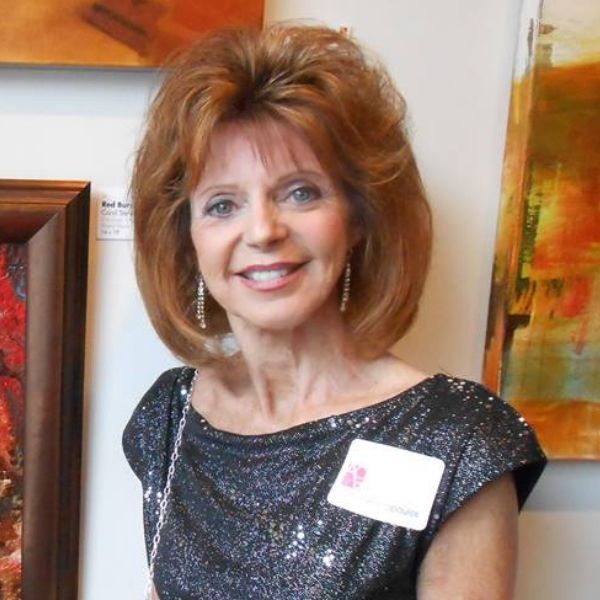 Carol Stefanopoulos studied fine arts, graphic design, and art education at Miami University in Oxford, Ohio, and the University of Dayton. She taught fine arts to junior high, high school, and adult students in Kettering, Ohio, for many years, and later taught graphic design and illustration at Sinclair College. During this time she owned a graphic design business and continued to paint commissioned works for private collectors locally and across the country as well as for businesses and corporations, including the Boston Museum of Science, Xerox Corporation, Wright Patterson Air Force Base, and Kettering Medical Center. She has won more than 50 awards for works in oils, acrylics, and watercolor. Many of her paintings have been influenced by her travels. Her portfolio includes realism, impressionism, and abstract work. Carol is passionate about sharing her knowledge and love for art with both beginning and experienced artists and is looking forward to meeting her new students and helping them create unique paintings while learning new techniques and having an enjoyable experience.
Stetler, Pepper
Pepper Stetler is Associate Professor of Art History and Associate Director of the Miami University Humanities Center.
Stevenson, John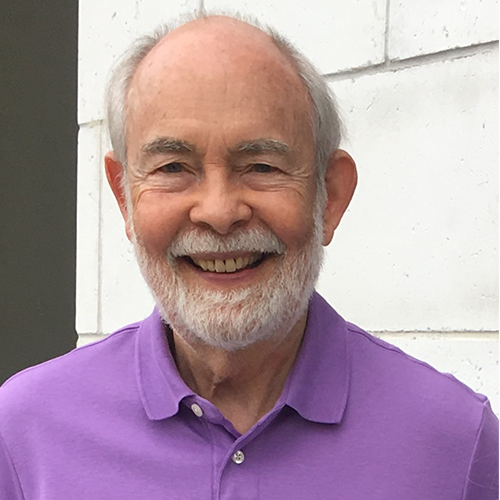 As a member of in the Department of Microbiology at Miami University from 1980-2015, John's teaching career reflected his wide-ranging interests in microbiology. In addition to teaching "Immunology Principles and Practices" and "Pathogenic Microbiology" numerous times, he also taught "Microbes and Diseases," "Microorganisms and Human Disease," "Microbiology for Teachers," "Infectious Disease Microbiology for Teachers," "Experimenting with Microbes," "Community Health Perspectives," and several other courses.
Throughout his career, he was also involved in curriculum development at the department, college, and university level as well as student outreach. He was involved in programs such as Project Discovery, Project Ahead, Science Day, the Master of Arts in Teaching in Biology degree program (Director), Miami Chapter of Sigma Xi, and the Ohio Branch of the American Society for Microbiology. The core of his research at Miami focused on functions of scavenger cells (macrophages) and T lymphocytes (T cells) in immune responses, but he also pursued other lines of research.
Under contract with Proctor & Gamble, he helped develop drugs to prevent osteoporosis by investigating the effects of bisphosphonates on macrophages. He also collaborated with Don Cox (Microbiology) on use of reovirus and the drug BCNU for cancer therapy, and with Charley Griffin (Chemistry) on development of easier-to-administer heparin derivatives for prevention of blood clotting under contracts with Hepar Industries.
Stewart, Laura

Laura Stewart is the Collections Manager/Registrar at Miami University Art Museum. Previous positions include Director, Georgetown College Fine Art Galleries; Assistant Director, Contemporary Dance Theater (Board Member 2017-present); Director of Education, Art Links; Curator of Education, Arizona State University Art Museum; and Assistant Curator of Education, Cincinnati Contemporary Arts Center. Since 2007, Stewart has been a consultant for "Families Create!" the Alice F. and Harris K. Weston Art Gallery's children's art-learning program.
Stewart's academic background includes having earned an M.A. in art history with a museum studies graduate certificate from the University of Cincinnati (2003), a B.A. in art history from the University of Kentucky (2000), and an AS in Paralegal Studies from Sullivan University (1992). Stewart has taught college-level art history and museum studies courses at several Southwestern Ohio universities since 2008, including Miami University's CCA 232A, "Museums Today: Content, Practices & Audiences."
Stock, Jim
Jim Stock is a retired career educator (history, political science), administrator, pulpit supply minister (ten denominations), and world traveler.
Stowell, Douglas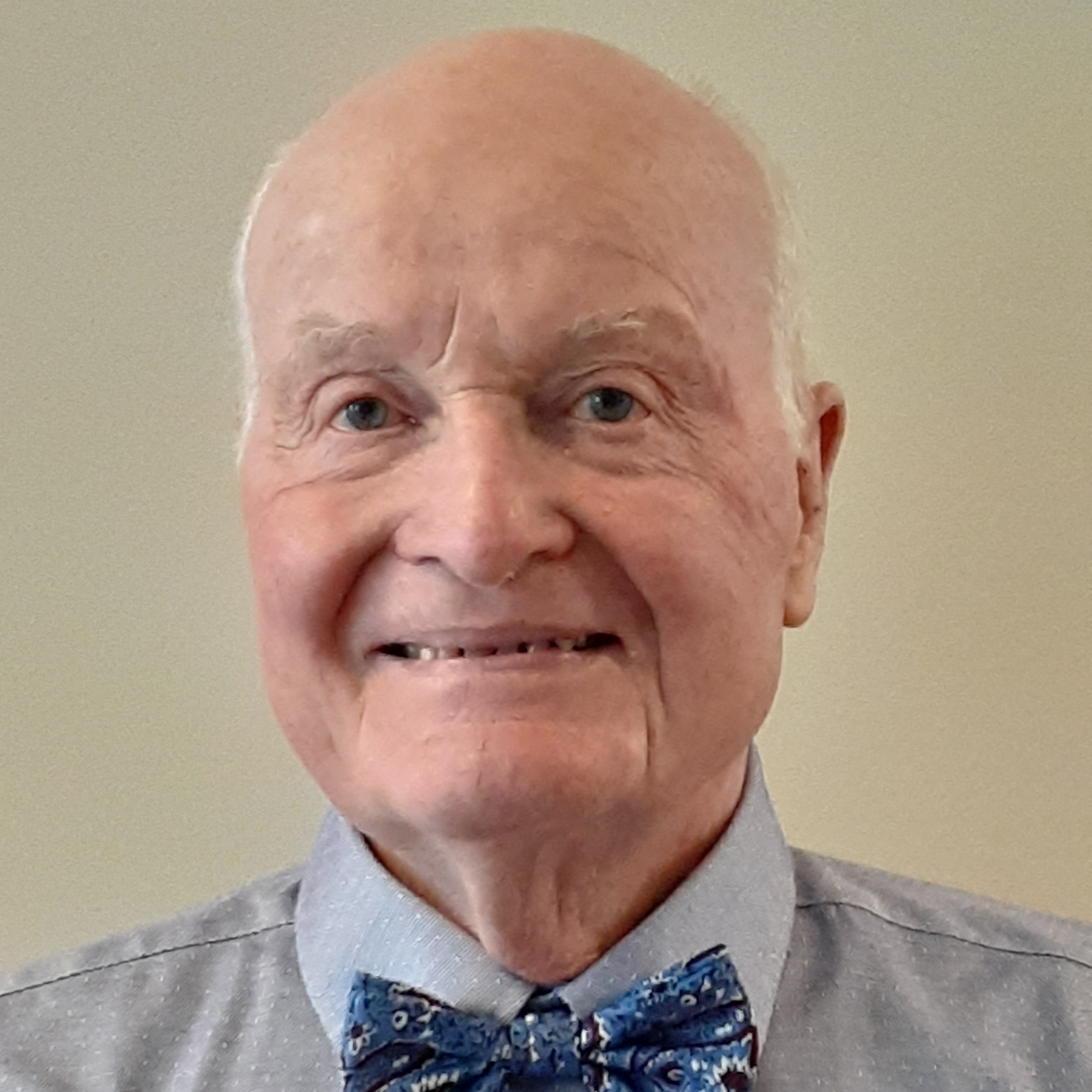 Douglas Stowell has been a Furman University OLLI instructor in Greenville, SC since 2015 and in OLLI's across the U.S. since 2018. His background is in corporate market research and public opinion polling. His career includes: Dir. of Market Research for the Xerox Corp., U.S. Client Director for the U.K. firm National Opinion Polling, Ltd. In London, and Senior Client Representative with Wirthlin Worldwide Polling in Washington, DC. He opened Market Resource Associates in 2008 and continues conducting consumer and political issues surveys to this day.
Strand, Gabrielle
Gabrielle Strand grew up in Liberty Township where she still resides today. She was a teacher for Lakota School District for 25 years and also taught in Southern California for several years. Since her retirement she has been a volunteer for several causes that benefit abused or neglected children.
Strass, Kara
Kara Strass (mahkoonsihkwa), a citizen of the Miami Tribe of Oklahoma, is originally from Huntington, Indiana. It was there, within the traditional homelands of the Myaamia people, that her Myaamia identity was fostered by her family, especially her grandmother. Today, she resides in both Oxford, Ohio, and Bloomington, Indiana with her husband Kristoph.
Kara received an M.S. in Student Affairs in Higher Education from Miami University in 2016. Kara's graduate studies focused on Student Development Theory and how it can be applied to help Myaamia students find success in their college endeavors. Kara joined the Myaamia Center in 2016 and became the Director of Miami Tribe Relations in 2020. As the liaison between the Miami Tribe of Oklahoma and Miami University, Kara strives to strengthen this now 50-year old relationship. Additionally, Kara serves as an advisor and mentor to the Myaamia students who attend Miami University as part of the Myaamia Heritage Program.
Stuckey-Fox, Kathleen
Kathleen Stuckey Fox taught her first ILR course (about Cary Grant) in 2002.
Swift, Hillary
Hillary Swift is a 2015 graduate of Miami University with a Bachelor of Science in public health. She got her certification to teach Tai Chi for Arthritis with instructor Ralph Dehner in 2017 and has been teaching Tai Chi for Arthritis at both Berkeley Square and the Bever. In addition to teaching Tai Chi at Elements, Hillary also teaches water aerobics, chair and floor yoga, Silver Sneakers classic and circuit. Hillary is a registered yoga teacher (200 hours) through Yoga Alliance and certified Silver Sneakers instructor. She was born and raised in Oxford, Ohio, and started working at Elements Wellness Center in January of 2017.
Szuhay, Dan
Dan Szuhay is a retired teacher and counselor from the Birmingham, Michigan, public schools.
Tan, Siok Lian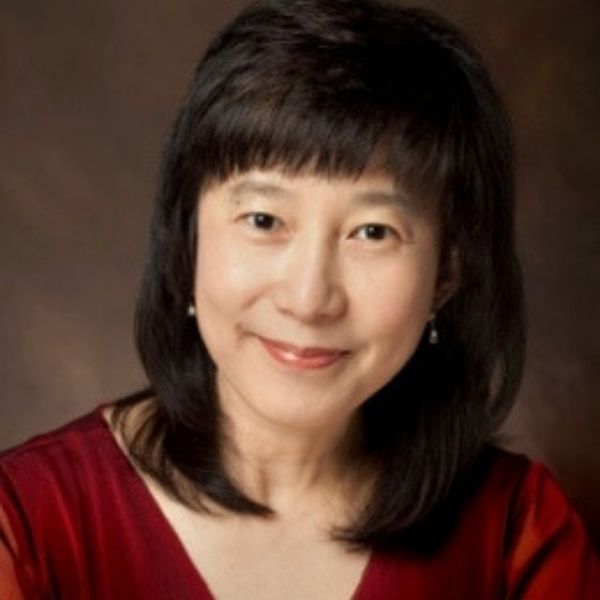 Siok Lian Tan teaches applied piano and piano pedagogy and coordinates the class piano program in the Department of Music. She holds a Doctor of Musical Arts degree in piano from University of Cincinnati College-Conservatory of Music (CCM).
A native of Penang, Malaysia, Tan went to Cincinnati in 1988 as a scholarship student of Frank Weinstock at CCM. She has been heard in live broadcasts on Cincinnati Public Radio Station WGUC and has appeared as soloist with the Cincinnati Symphony Orchestra, Oxford Chamber Orchestra, and Miami University Symphony Orchestra. An active pianist, Tan has presented solo and chamber music concerts in major cities such as New York, Chicago, Luxembourg, Cologne, Cape Town, Hong Kong, Kuala Lumpur, Adelaide, and London, including a solo recital at the St. Martin-in-the-Fields concert series. She performs regularly with her violinist husband, Tze Yean Lim. Tan can also be heard on the recording, James Lentini: Chamber Music, released by Naxos.
As a clinician, Tan has presented lectures at the College Music Society-Great Lakes Conference, Ohio Music Teachers' State Conference, the National Group Piano and Piano Pedagogy Forum, and the National Conference on Keyboard Pedagogy. She has also written articles for the Piano Pedagogy Forum, American Music Teacher, and Clavier Companion.
Terry, Barbara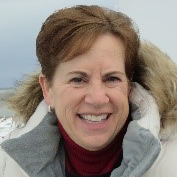 Barb has a bachelor's degree in psychology/sociology from Bowling Green State University and a master's in community services evaluation from Michigan State University. She spent much of her career in Michigan where she was a leader in community mental health, public health, substance abuse, and early childhood support systems. She moved to Cincinnati in 2005 where she gained recognition as a high-level executive for non-profit organizations until her retirement in 2017.
While Barb spent over 40 years in the human services sector, her passion was not limited to people. Animals have always had a piece of her heart as evidenced by the oil paintings of her dogs that line her office walls and, as an avid traveler, she has a multitude of animal pictures from her travels to over 31 countries. Barb's future plans include a trip down the Amazon River where her hope is to see many species of birds, fish, and mammals including jaguars and giant otters–both of which are on the endangered species list; followed by a trip to Africa to see the great migration.
Thompson, Beverley
Beverley Thompson is a self-taught origami artist who learned the art of folding through books of diagrams. She is currently working from a studio at OCAC.
Thurston, Robert
Robert Thurston is a Professor Emeritus of History, has published articles on coffee in trade magazines and is senior editor and contributor to Coffee: A Comprehensive Guide to the Bean, the Beverage, and the Industry and solely authored his latest book, Coffee: From Bean to Barista, Rowman & Littlefield. He has been a coffee roaster and retailer for 5-1/2 years.
Tolley, Rob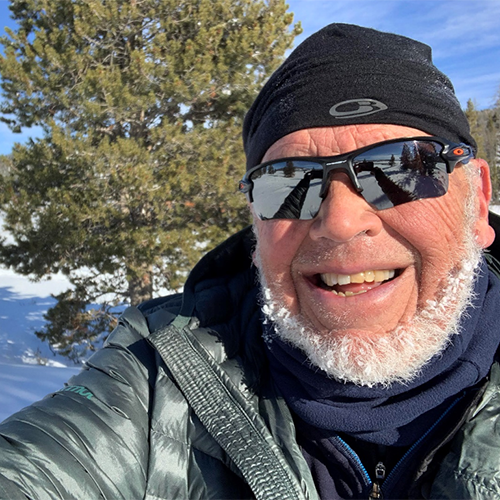 Rob Tolley is a Senior Lecturer Emeritus of Anthropology from Indiana University East and a Miami alumnus. His work as an anthropologist took him to many wilderness areas of North America. Rob and his wife Nancy (also a Miami grad) live on the Green River in northwestern Wyoming. He currently serves on the Board of Trustees of the Museum of the Mountain Man in Pinedale, Wyoming.
Toops, Stanley W.
Stanley Toops is an Associate Professor of Geography and Global and Intercultural Studies, Miami University.
Tronn, Dionn
Dionn Tronn has been creating fused glass art since 2014. Her passion for glass started with the Miami Craft Winter course "Glass in All Its Glory," and she has continued to learn new techniques via classes at Brazee Street Studios with nationally renowned glass artists and her friend, Sally Lloyd.
U-V
Van Vleet, Samuel
Samuel is a Ph.D. graduate student in the Gerontology department at Miami. He has a background in film and creative writing, which includes creating his own video production company geared towards highlighting older adult voices. He writes, directs and edits his own short films and documentaries.
Vance, Jean
Jean Vance is a Visiting Professor in the Humanities and Creative Arts, Miami University, as well as a painting instructor at the University of Cincinnati.
Viney, Robert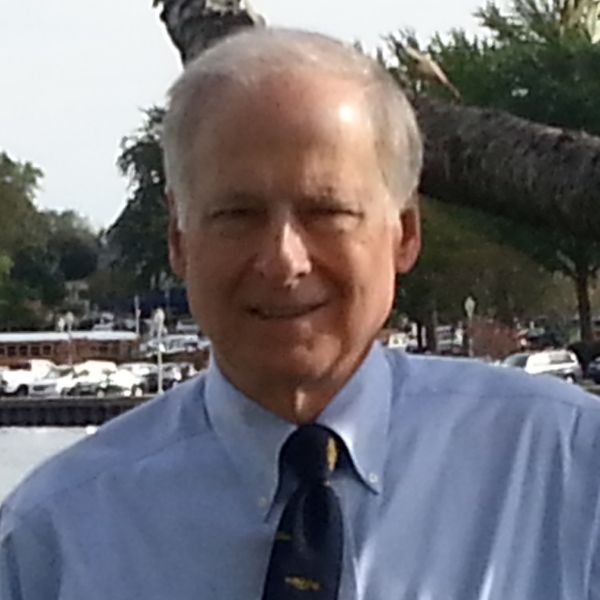 Bob Viney's professional experience includes leadership and business development skills from attending the U.S. Naval Academy and serving on nuclear fast attack submarines; from leading major brands, businesses, and teams as a senior marketing executive and chief marketing officer for Fortune 500 companies Procter & Gamble and Arm & Hammer; and from small business startup and growth experiences in several venture capital-backed companies in the marketing technology and services industry.
Bob works as an adjunct professor in the Organizational Leadership program at the McMicken College of Arts and Sciences at the University of Cincinnati, where he teaches the Lessons in Leadership course in the Organizational Leadership program. He has also taught the Team Building and Ethical Issues in Employee Relations courses. Bob is also a facilitator at the Capstone Leadership Seminar at the U.S. Naval Academy. He also works with the Cincinnati West Point Society to facilitate the annual Leaders of Character program for students and faculty representatives from over 90 local high schools. Bob serves as Program Director for the "Think Regional! Growth Through Collaboration" conference."Think Regional" is a nonprofit group of local community, business and political leaders working to help facilitate growth in the economy, higher-paying jobs, and better quality of life across the15-county region including Cincinnati, Dayton, and surrounding counties
Bob is a business owner and certified executive business coach. His personal goal in business is to leverage his knowledge and expertise to give back by helping businesses grow, benefiting the community via increased economic and job growth. Bob specializes in helping business owners, company executives, and their leadership teams to develop and implement the strategies necessary to reach their business and personal goals, by increasing the financial results in their businesses and the performance of their teams. He also provides a personalized program to enable business owners to grow the value of their business so that they are building long-term wealth as well as profits.
Bob is also a founder, former chairman, and board member of the P&G Alumni Network for 16 years. This is a global nonprofit group which now has over 45,000 members around the world, has 40 local chapters on every continent, and has raised and donated over $1,100, 000 to help groups involved in economic empowerment projects around the world. As Publishing Committee co-chair, he contributed to the development and publication of a book titled When Core Values Are Strategic to help business leaders achieve extraordinary results from their organizations.
Finally, Bob writes a blog entitled "Policies and Politics – A New Approach." The focus of this blog is on discussing nonpartisan solutions to the key issues in our country today, putting the needs of the entire country ahead of the needs of either party, using facts, history, and businesslike approaches to solving problems instead of any ideology. The blog is at www.newdirectionpolicies.blogspot.com.
Vu, Daniel
Daniel Vu is a Miami Alumni and has been with Cooper Adel Vu & Associates for 13 years. Along with being partner of the firm he is very instrumental in the development of the documents and trusts CAVA uses. Daniel presents educational workshops throughout SW Ohio and is one of a few attorneys dually certified through the Ohio State Bar Association and the National Elder Law Foundation.
W-X
Westrich, Walter N.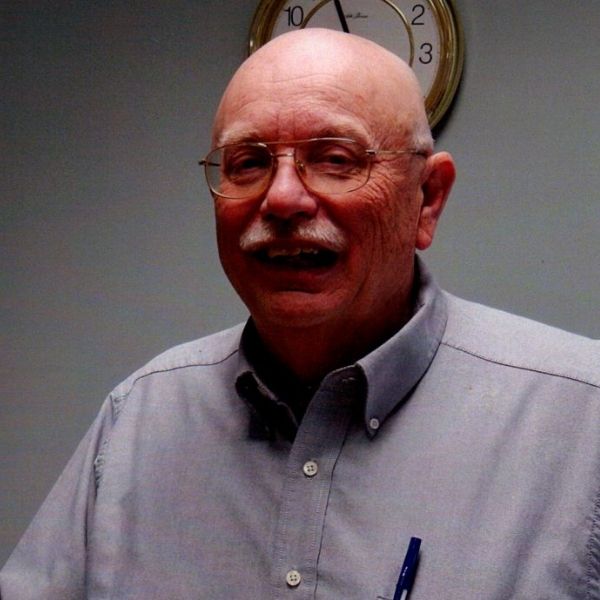 Walter Westrich is a lifelong resident of Butler County, Ohio. Born in 1951, he graduated from Ross High School and Eastern Kentucky University (with B.A. in history). He has a Master's in secondary administration from Xavier University. He has completed course work from George Washington University, Scranton University, University of Cincinnati, and Ashland College.
Employment includes social studies teacher and school administrator for 35 years in Southwest Local Schools. During this time he won several local and state awards as an educator. Regarding community work, he was a township trustee and, for 20 years, a volunteer fireman, holding various offices in the two organizations. He is a lifetime member of Okeana United Methodist Church.
He is a husband, stepfather, and grandfather of three. He has traveled to all 50 states, spoken to many historical groups, and taught many ILR classes on topics including the Civil War, Presidents, Vice Presidents and Supreme Court Justices. In retirement, he continues to be an active community member and strong supporter of local education and history.
White, Lauren
Lauren White is a current Store Manager at the Oxford Kroger store, has six years of experience in the grocery industry at multiple locations.
Wicks, Bob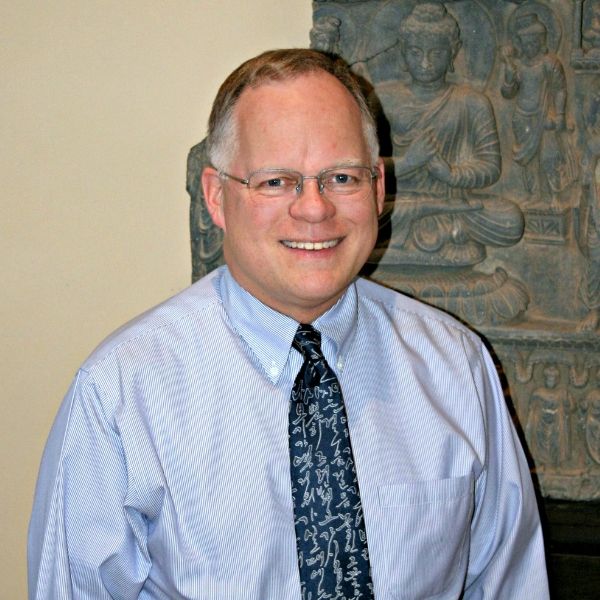 Following undergraduate work at the University of Washington in Seattle, Robert S. Wicks completed a Ph.D. in the History of Art at Cornell University in 1983 and joined the faculty at Miami University later that same year. He was a Fulbright lecturer at Silpakorn University in Bangkok, Thailand in 1987, and a Visiting Professor of Asian Studies at Kansai Gaidai University in Osaka, Japan in 1992. He is currently Director of the Miami University Art Museum, a position he has held since 2003.
His research interests include Native American material culture, narrative art traditions of Buddhism and Hinduism, and the history of numismatics and monetary systems.
Wicks is the founding editor of Wyandot Heritage Digital Archive, a documentary initiative hosted by the Wyandotte Nation's Culture Center and Museum in Wyandotte, Oklahoma. The main objective of WHDA is to assemble digital versions of primary historical sources associated with the seventeenth, eighteenth, nineteenth and early twentieth century Huron/Wyandot experience in Wisconsin, Michigan, Ohio, Kansas and Oklahoma. As a complement to the WHDA, Wicks is writing a biography of nineteenth century Wyandot Indian leader William Walker (1800‐1874), called Fugitive Son of the Forest: William Walker and Wyandot Tribal Sovereignty in the Age of Indian Removal, 1824-1874.
His major publications include:
Money, Markets and Trade in Early Southeast Asia (Cornell Southeast Asia Program, 1992), a study of the region's monetary history before 1400 CE.
Buried Cities, Forgotten Gods: William Niven's Life of Discovery and Revolution in Mexico and the American Southwest (Texas Tech University Press, 1999), a biography of mineralogist-explorer and pioneer archaeologist William Niven (1850-1937), was written in collaboration with Niven's grandson Roland H. Harrison. This study inspired Mexico's Instituto Nacional de Antrolopogía e Historia to host a major museum exhibition and symposium in Taxco, Guerrero (2008) and to issue a monograph, William Niven: un explorador y aventurero en el umbral revolucionario de Guerrero, featuring Niven's extraordinary glass plate photographs of western Mexico in the late 19th and early 20th centuries.
In 2005 Wicks and co-author Fred R. Foister published Junius and Joseph: Presidential Politics and the Assassination of the First Mormon Prophet, a study of the 1844 U.S. presidential campaign (Utah State University Press). Junius and Joseph received the 2005 Best Book Award from the John Whitmer Historical Association and the 2006 Best First Book Award from the Mormon History Association.
Williams, Deborah Benkovitz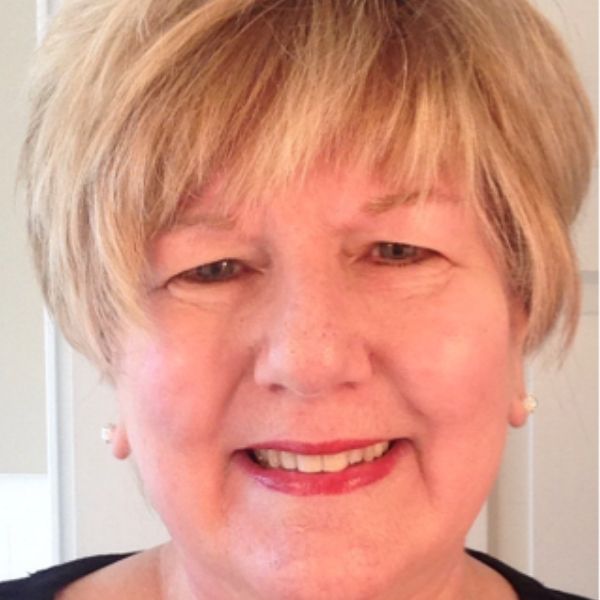 Deborah Benkovitz Williams was born and raised in Cincinnati, Ohio, and attended the Conservatory of Music (CCM) at the University of Cincinnati. Debbie received a bachelor's degree in music education from CCM and taught junior high and high school music for several years, taught Suzuki piano at Holy Names College in Oakland, California, and returned to school at Duquesne University in Pittsburgh to obtain her Music Therapy Equivalency and Certification. While working on a Master of Social Work at the University of Pittsburgh, she provided music therapy services in a geriatric/ psychiatric setting and also at an outpatient mental health facility for people with schizophrenia, bipolar, and dual diagnoses. In the early 2000s Debbie collaborated with Duquesne University to establish intensive CMTE weekend seminars titled "Music & Wellness." Sr. Donna Marie Beck of Duquesne University, the Pittsburgh Symphony, and University of Pittsburgh Medical Center (UMPC) physicians participated together with local musicians, generating awareness and knowledge of music therapy and self-care techniques.
In 2003, Debbie established a music therapy program at Children's Hospital of Pittsburgh (CHP) of UPMC. For eleven years she worked with the CHP Foundation to develop and expand the program, which now includes two full-time music therapists and two full-time art therapists. Debbie also established a National Roster Internship program at CHP and supervised some 45 interns. In an effort to reach out for community support and bring a variety of music to the hospital, she collaborated with Penny Anderson Brill of the Pittsburgh Symphony Orchestra (PSO) to develop a relationship between CHP and the PSO. PSO musicians now bring monthly live music to the hospital atrium and special events. This pilot program has grown to include most Pittsburgh hospitals and is used as a model for hospitals in other cities.
While living in Pittsburgh, Debbie was elected president of the Mid-Atlantic Region. She served on the board for six years, then continued to serve on the Assembly of Delegates several additional years. She also served as Chair of Clinical Practice on the World Federation of Music Therapy for two years.
Debbie has had many remarkable opportunities to present on topics of pediatric pain, pediatric hospice and palliative care, general pediatric music therapy, and areas of self-care for music therapists. She has given presentations at nearly all national conferences in the past 14 years and internationally in Italy, South Korea, Argentina, and Austria.
In 2014, Debbie returned to Cincinnati to work at Cincinnati Children's Hospital for two years. Most recently, she has served on the AMTA Board of Directors as regional president representative, connecting with regional presidents and providing information and assistance wherever it is needed. The past two years this developing role has included "disaster response" and offers help to any music therapist in need with connection, emergency response and support, and, at times, coordination of local help and/or replacement of lost equipment. In December of 2017, Debbie was voted president-elect of the American Music Therapy Association, a six-year term of service. Debbie is retired from a full-time position; however, she continues to provide music therapy education and consultation.
Williams, Peter W.
Peter Williams was born in Hollywood, Florida, in 1944 and attended Detroit Country Day School from 1950 to 1961. He graduated magna cum laude from Harvard College in 1965 with a concentration in history and literature and was elected to Phi Beta Kappa. He received his Ph.D. in Religious Studies from Yale in 1970. Since then he taught courses on American religious and cultural history at Miami University in Oxford, Ohio, where he now holds the title of University Distinguished Professor Emeritus of Comparative Religion and American Studies. He served for several years as director of the program in American Studies and chair of the Department of Comparative Religion at Miami. He also held visiting appointments at Bexley Hall Seminary, Bowdoin College, and Stanford University, as well as three grants from the National Endowment for the Humanities.
Williams is the author of Popular Religion in America (1980, 1989); America's Religions (1989, 2001, 2008, 2015); Houses of God: Region, Religion and Architecture in the United States (1997, 2000); and Religion, Art, and Money: Episcopalians and American Culture from the Civil War to the Great Depression (2016). He served as editor of several multi-volume reference sets: the Encyclopedia of the American Religious Experience (1988, with Charles H. Lippy); the Encyclopedia of American Social History (1993, with Mary Kupiec Cayton and Elliott J. Gorn); the Encyclopedia of American Cultural and Intellectual History (2002, with Mary Kupiec Cayton); and the Encyclopedia of American Religion (2010, with Charles H. Lippy). He was also editor of the nine-volume series Studies in Anglican History (1995-2004), sponsored by the Historical Society of the Episcopal Church, as well as Perspectives on American Religion and Culture (1999).
Williams served as president of the American Society of Church History in 1998; as co-chair of the North American Religions section of the American Academy of Religion from 1999 to 2002; and as senior mentor for the Young Scholars in American Religion program from 2003 to 2005. His research interests focus on the built environment and landscape of religion in America and on the Episcopal Church and American culture. He has been co-editor of Religion and American Culture and has served on the editorial boards of the Journal of American Studies (published by the British Association for American Studies) and Anglican and Episcopal History. He is the author of over 200 book reviews and notes and helped conduct tours of historic religious sites at meetings of the American Society of Church History and other professional organizations for over 25 years.
Wright, Mike
Mike Wright has presented for ILR since spring of 2017. He will be returning to guide members through Miami University Natural Areas in the Nature Walks in the Woods class.
Wyrick, Ryan
Ryan Wyrick is a Kentucky Colonel Certified Bourbon Steward and the founder of the Hamilton Bourbon Guild (HBG). He recently completed the University of Louisville's Graduate Distilled Spirits Business Certificate and holds a Miami M.B.A.
Y-Z
Yamashiro, Jennifer
Dr. Yamashiro teaches and researches portraiture as art and windows to cultural ideology, past and present. She also uses it as a vehicle to self discovery.
Yates, Eddie
Eddie Yates is a certified Functional Aging Specialist who specifically works with folks 55 and older.
Yates, Frances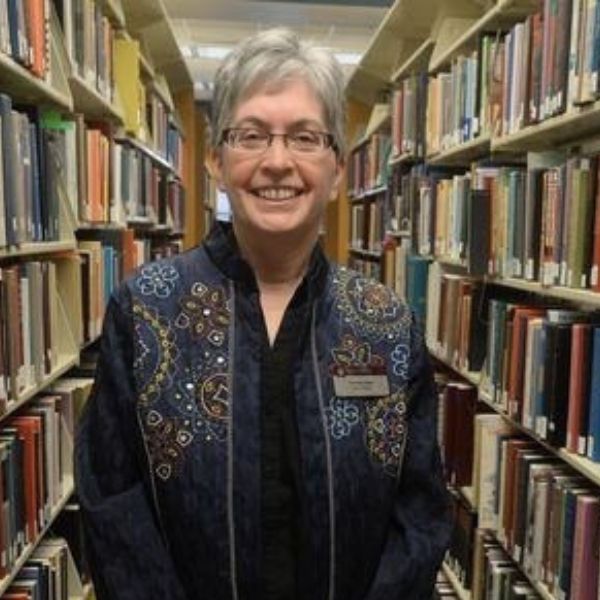 Frances Yates, MLS., SpLIS, is a librarian and educator who has worked throughout the Midwest, East Coast, and in Tunisia. She worked at Miami University from 2002-2009 and currently serves as library director at Indiana University East (Richmond campus).
Frances enjoys designing an eclectic array of courses and for ILR has taught International Films, Children's Literature, and Decluttering. Future courses in development include death, cats, and letterboxing. She serves on the Curriculum Committee of ILR.
Yates, Sean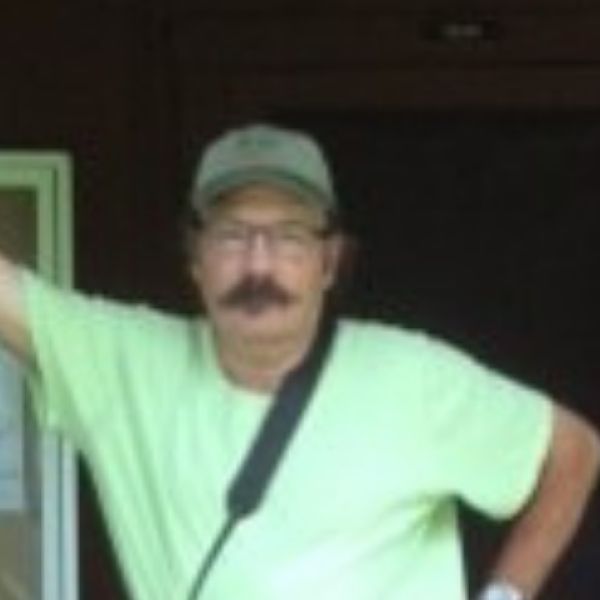 Sean Yates has been a nature photographer for more than 20 years, featuring rural and urban natural environments throughout the Midwest, East Coast, and Tunisia. He worked at Miami University from 2003-2014 and currently works with Oxford Seniors. In addition to photography, Sean does blacksmithing and green woodworking.​
Yoshizaki-Gibbons, Hailee
Hailee Yoshizaki-Gibbons is an Assistant Professor of Biomedical Humanities at Hiram College. She is a two-time alumna of Miami University, receiving a Bachelor of Philosophy in Interdisciplinary Studies in 2008 and a Master of Science in Student Affairs and Higher Education in 2013. Hailee's research examines intersections of aging and disability with a focus on dementia.
Yung, Eric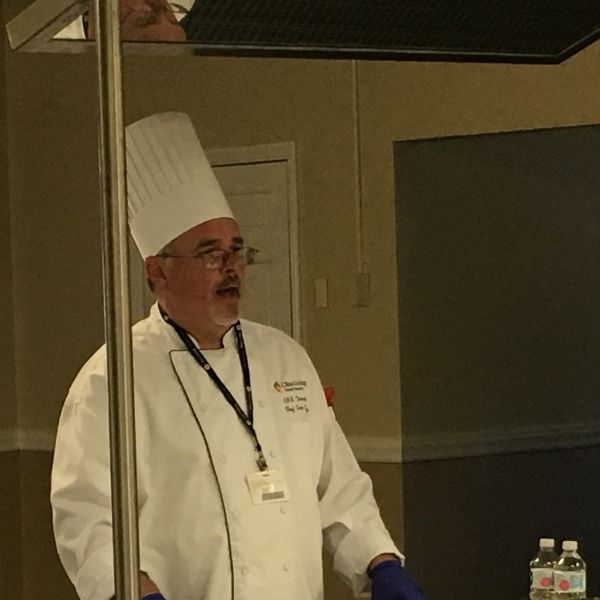 Chef Eric is an honors graduate of the Culinary Institute of America and has worked at Michelin starred restaurants in Santa Fe, Maine, and New York City. He was the Executive Chef and Director of Catering at Miami University and the corporate Food and Beverage Director for the Five Seasons Corporation. Currently he is the Director of Culinary Services at Mount Pleasant.
Zinsser, Judith

Judith P. Zinsser, professor emerita of history at Miami University (Ohio), has written widely in women's, and European history. She has also contributed articles to edited collections and journals in the United States and Europe on the relationship between feminism and biography, and on gender and world history, and historiography. Her biography, Emilie Du Châtelet: Daring Genius of the Enlightenment and collaborative translation of Du Châtelet's writings for the series, "The Other Voice of Early Modern Europe" appeared in 2006 and 2009 respectively.. Zinsser is co-author of the two-volume classic, A History of Their Own: Women in Europe from Prehistory to the Present (2nd ed. 2000 ).
Zwilling, Elizabeth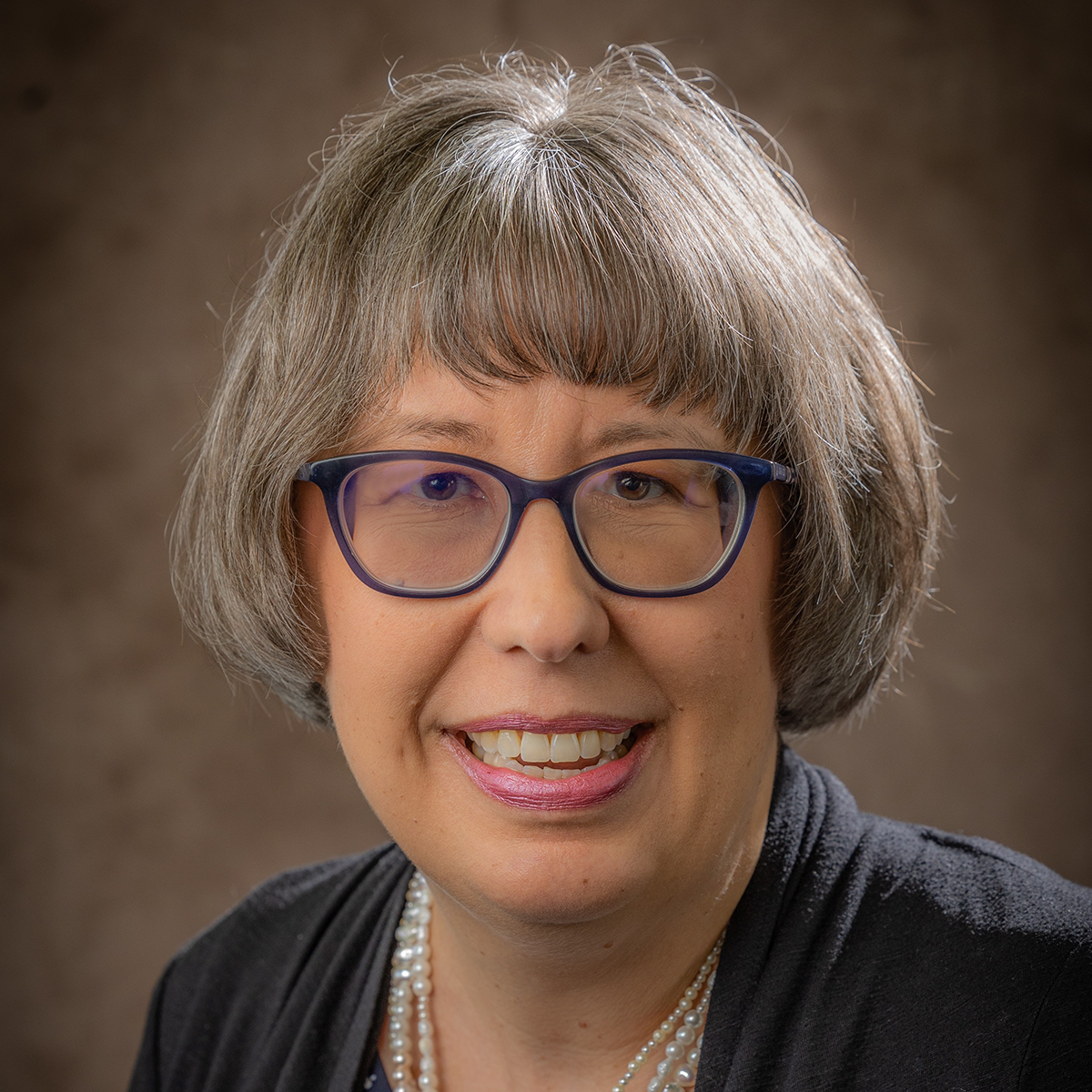 Elizabeth (Beth) Zwilling is an Assistant Professor of Nursing at Miami University. She holds a BS in Nursing from the University of Cincinnati, an MS in Nursing from the University of Phoenix, and a Doctor of Nursing Practice from Northern Kentucky University. She has a clinical background in both adult and pediatric nursing. Since 2007, her primary focus has been nursing education in various nursing programs in the Cincinnati area. Beth is working with an interdisciplinary team to create a sustainable standardized patient pool for different healthcare simulations at the university. She serves on the corporate board of directors for Episcopal Retirement Services. In addition, Beth serves on the Public Policy Committee of ANA-Ohio. Beth's research focuses on educational innovation and standardized patient experiences.