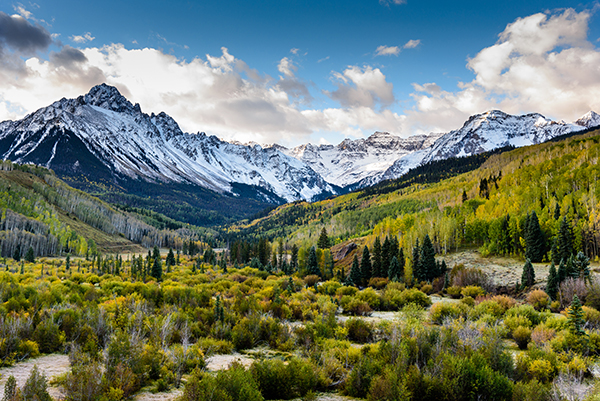 Faculty-Led Summer Programs
Apply by the January 15 priority deadline to be considered for the Global Initiatives Scholarships! Applications are reviewed on a rolling basis and programs may fill prior to the deadline. Most programs have a deadline of February 15, 2024.
Summer 2024 Courses
Program name and link to terradotta
Short description
Course offerings
Caregiving in a Crisis: Humanitarian Aid in Luxembourg and Geneva
This course will examine the evolution, roles, and challenges of humanitarian aid workers, with a particular focus on those in the health sector. Study locations will include Luxembourg and Geneva. Highlights of the Geneva study tour include visiting the United Nations and International Red Cross museum to learn about the roles of these organizations in humanitarian aid, as well as a chocolate tour and a day in the Swiss Alps.
NSG 399
Comparing U.S. and European Schools
Students will visit classrooms, meet educational leaders, and engage with other educational stakeholders. The trip will consist of two weeks of travel with the first 10 days spent in Leuven, Belgium, Aachen, Germany, and both Ypres and Paris in France. The final four days are in Lauterbrunnen, Switzerland. TCE455 ultimately builds a perspective consciousness and cross-cultural awareness that helps distinguish pre-service teachers when applying for jobs and impacts their thinking about education well into their careers.
EDT 455 (4 credits)
Energy Efficient By Design
Energy Efficient by Design is targeted specifically to rising 3rd and 4th year architecture and interior design students. It satisfies one of their required design studios, and provides a global perspectives experience. It is held in London for proximity to both projects and firms that focus on energy efficient and low energy design. As an intensive summer studio, it allows students to be completely immersed in their studio activities while experiencing exemplary architecture in an urban environment.
ARC 301/401/402C (6 credit hours)
European Perspectives on Support for Children, Families, and Communities
Immerse yourself in the day-to-day lives of diverse families and communities in Luxembourg, one of the most culturally and linguistically diverse countries in the EU. Learn about building community partnerships through service learning in agencies that serve children and their families. The course will culminate with a study tour to Munich, Germany.
FSW 481/581 and FSW 499/599R
French Study in Dijon, France
This intensive summer workshop is designed for intermediate to advanced undergraduate and graduate students who want to perfect their French language skills through a guided immersive experience while they discover French culture, art, and literature in a beautiful provincial capital tucked amid the rolling hills and vineyards of Burgundy.
FRE 310 and FRE 341
Immersion Spanish for Intermediate Level Students
Immersion Spanish offers a great opportunity to study Spanish, live with a host family in Costa Rica, and volunteer in the community for three weeks. In a five-week period, students will be able to complete two semesters of coursework and meet the CAS language requirement. The first two weeks of class will take place online and will prepare students for the last three weeks of immersion in Costa Rica. Once students arrive in Costa Rica, they will live in the city of Heredia.
SPN 311 and SPN 341
Intensive German Summer
This is a rare opportunity for students to experience the German-speaking world from within. You will have the chance to greatly enhance German proficiency and move to upper-level competencies through real-world exposure and the use of on-site resources. Additionally, you will be exposed to native German during visits to cultural, political, historical, and topical landmarks, including the former East Germany.
GER 201, GER 202, and GER 277 OR GER 301, GER 321, and GER 377
Italy: Ancient and Modern
Reside in the beautiful city of Reggio Emilia while you study the Italian language and the longstanding influence of Classical antiquity on the modern world. Experience Italian culture and history in the most natural way.
The program has two tracks:

ITL students must take 9 credits: ITL 105 or 205 or 305 (8 credits) and ITL/CLS 399 (1 credit).

CLS students must take 7 credits: CLS 216 (3 credits), CLS 332 (3 credits, Classical Mythology and the Arts) and ITL/CLS 399 (1 credit).
London Interactive Design
This workshop will explore London's design culture while living and working in London. A cross-functional team of students from Engineering, Computing, Communication Design, Business, Emerging Technology in Business and Design, etc. will apply design thinking in a real-world setting, develop new technology skills, and consultatively produce a new product design. This is a highly collaborative experience where you will work with client employees to learn about the evolving design and work culture in England.
IMS 440 and IMS 390A
Knowledge Representation in Italy
This four-week summer workshop in Calabria, a beautiful region in southern Italy, is a unique chance for students of all majors to gain an understanding of the artificial intelligence field of Knowledge Representation and Reasoning. The academic program includes guest lectures from Knowledge Representation experts from the University of Calabria, a prominent Italian university with an internationally renowned department of mathematics and computer science. The program includes travel to several sites in Calabria and nearby regions as well as several days in Rome.
CSE 268 and CSE 468
London Calling
Renowned authors. Amazing theater. Historical landmarks. Rich and diverse history and culture. Whatever you're seeking, you'll find it when you study abroad in London! England's capital city has long been known for its museums, markets, pubs, history, entertainment, and fashion; it's also home to diverse populations that have brought their food and culture and transformed London into a global city. Explore this vibrant metropolis through courses that turn the city into your living classroom!
ENG 163 and ENG 134
Math in London
The workshop is characterized by the combination of rigorous courses in mathematics and exploration of the role of mathematics and science in history, tradition, and modern life. As such it is a unique summer program not only at Miami University but also in the region. We are not aware of any similar summer program offered by any other university in the US.
MTH 151 and MTH 199 OR MTH 435 and MTH 199
Summer in Spain
In this academic and cultural immersion workshop, students experience Spanish culture from different perspectives. The program offers courses on Spanish language, literature, and linguistics taught by Miami faculty around Spain. Along with regular Miami classes, all students will be part of a multilayered cultural experience that will be fillled with immersion and hands-on experiences, including cuisine courses.
SPN 315, SPN 342, SPN 352, SPN 312, SPN 370
Venice: Art Capital, Past and Present
Venice is one of the most unique cities on earth. Few cities afford as rich of an exploration of history and artistic culture spanning the medieval through contemporary periods. None do so in a setting as enchanting and unique as Venice. This program immerses students in the study of art and intercultural exchange through multiple sites across Venice.
ART 230V Venice and the World, ART 230C The Venice Biennale
Intensive Japanese Language Program in Tokyo
The study abroad experience in Japan involves a 6-week intensive summer language program with 6 Miami credits. Students will live in the Tokyo metropolitan area while completing one full year of Miami Japanse course (the 200 or 300 level). There are out-of-class activities as a part of the program: homestay, field trips, museum visits, etc.
JPN 201 and 202 or JPN 301 and 302
Study Away Opportunities

| Program name and link to terradotta | Short description | Course offerings |
| --- | --- | --- |
| Field Geology | Time will be spent working within the spectacular scenery and varied geology of the Jackson Hole Valley, Snake River Plain, Yellowstone region, the Wind River Range and Washakie Mountains, and the Montana fold and thrust belt. Course logistics include two weeks of camping and three weeks of lodging at our field station on the Timberline Ranch along the northeast flank of the Wind River Range. | GLG 411/511 |
| Inside Washington: Summer | Inside Washington offers participants experiential leadership roles, federal policy research and a 9-week internship in the nation's capital. Students lead small-group discussions with D.C. influencers from the Hill, news media, think tanks, nonprofits , federal agencies and lobbying firms. Program staff assist students in gaining meaningful internships. Inside Washington offers participants participants leadership roles, "soft skills" building and federal policy research. | All students will enroll and earn three credit hours in POL 426. Students will earn 7 credit hours from the Inside Washington Center through a transcript from Elon University. These credit hours will transfer to Miami Universit as POL 340 or MAC 340. |
| Outdoor Leadership in Alaska | On this 21-day journey you will navigate Central Alaska. Explore the iconic Denali National Park. Backpack the lush forests and mountains of Chugach National Forest and State Park. From the cockpit of a sea kayak get up close and personal with the glaciers of Prince William Sound. | EDL 499 |
| Over-the-Rhine Design Build Workshop | In this workshop, students will live in the community, work directly with non-profit organizations to realize projects within the constraints of an urban setting. We will have reflection sessions, attend community meetings, and use our days to design, present, and realize a small project in the community. Though this process, students navigate the power of designing, planning, and building as well as the process of budgeting, project management, permitting and approval processes, and project life-cycle issues. | All students will be enrolled in an ARC studio at their respective level in the studio sequence: ARC 301; ARC302; ARC 304; ARC 401; ARC 402c. |
Is Faculty Led Study Abroad right for you?
How much does faculty-led study abroad cost?