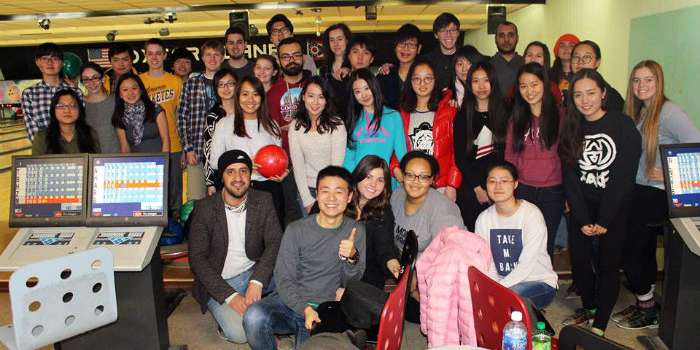 The aim of the Global Buddies Program is for Miami international students and domestic students to be more positively engaged with each other.
Domestic and international students are introduced for friendship and cultural exchange.
Students mutually benefit through personal interaction that provides the opportunity for each to share their own culture and learn about others' culture.
Program Expectations
Global Buddies are expected to treat each other with respect, cultural sensitivity, and open-mindedness. Differences in religious beliefs, political beliefs, and worldviews should be respected.
Global Buddies are expected to meet multiple times during the semester.
All participants are expected to follow the Miami University Code of Conduct at all times, even when not on campus.