Welcome to the Howe Writing Center's blackout poetry hub, part of the 2021 MakeHERspace: Craftivism event co-sponsored by Miami University Libraries and the Center for Student Diversity and Inclusion.
We're here to give you the tools and the know-how to complete the blackout poetry portion of your activity checklist. Use this webpage to learn what blackout poetry is and how to make it in paper or digital forms. You can even submit your creation for a chance at winning a Howe Writing Center gift bag!
What is Blackout Poetry?
Blackout poetry is an easy, and fun, way for you to express yourself through the written word. Using an existing text, you use color and design to indicate the words you want to make up your poem. You can take it a step further and include illustrations, but that's up to you. The finished product can be as simple or as complicated as you like.
See Example #1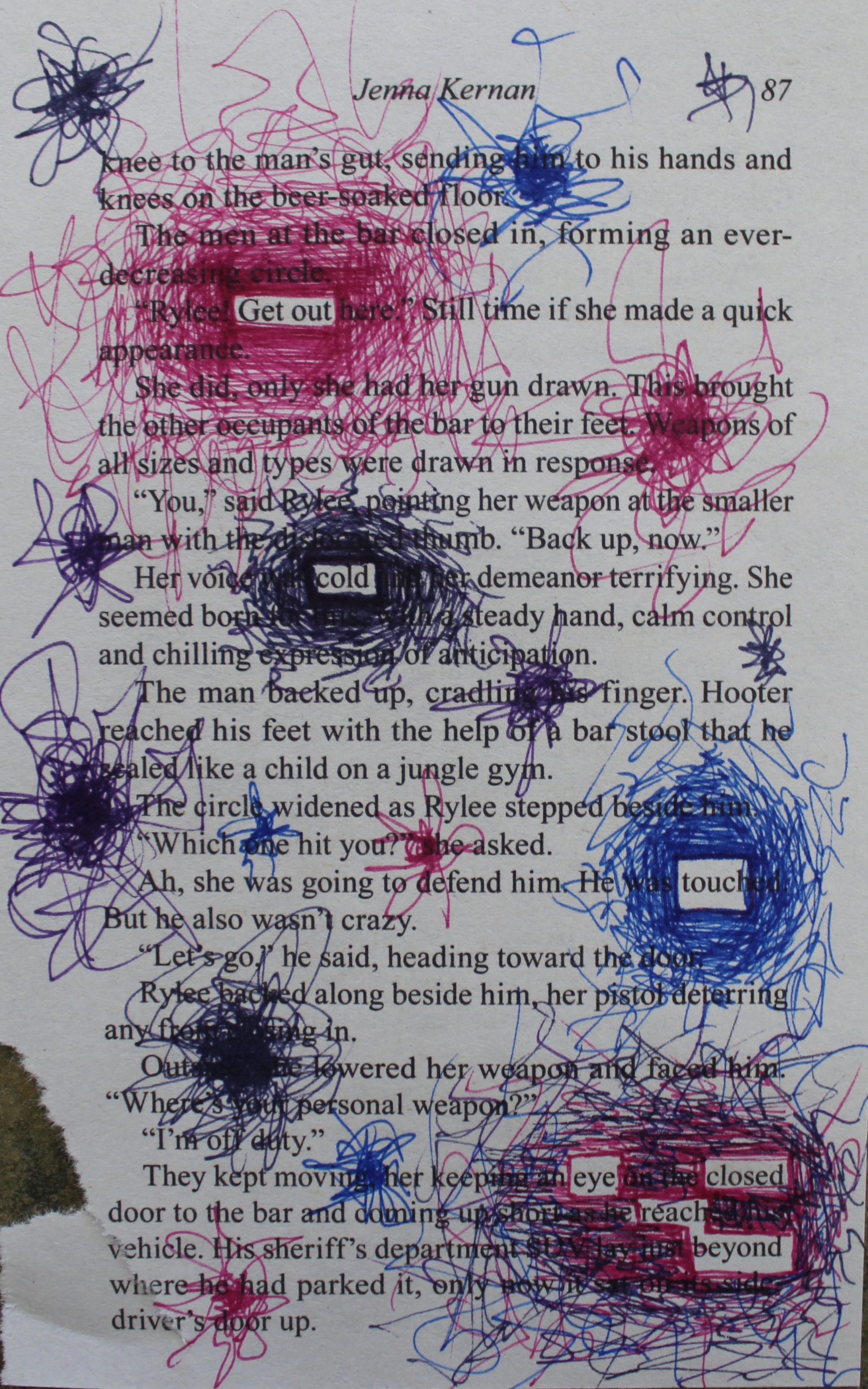 See Example #2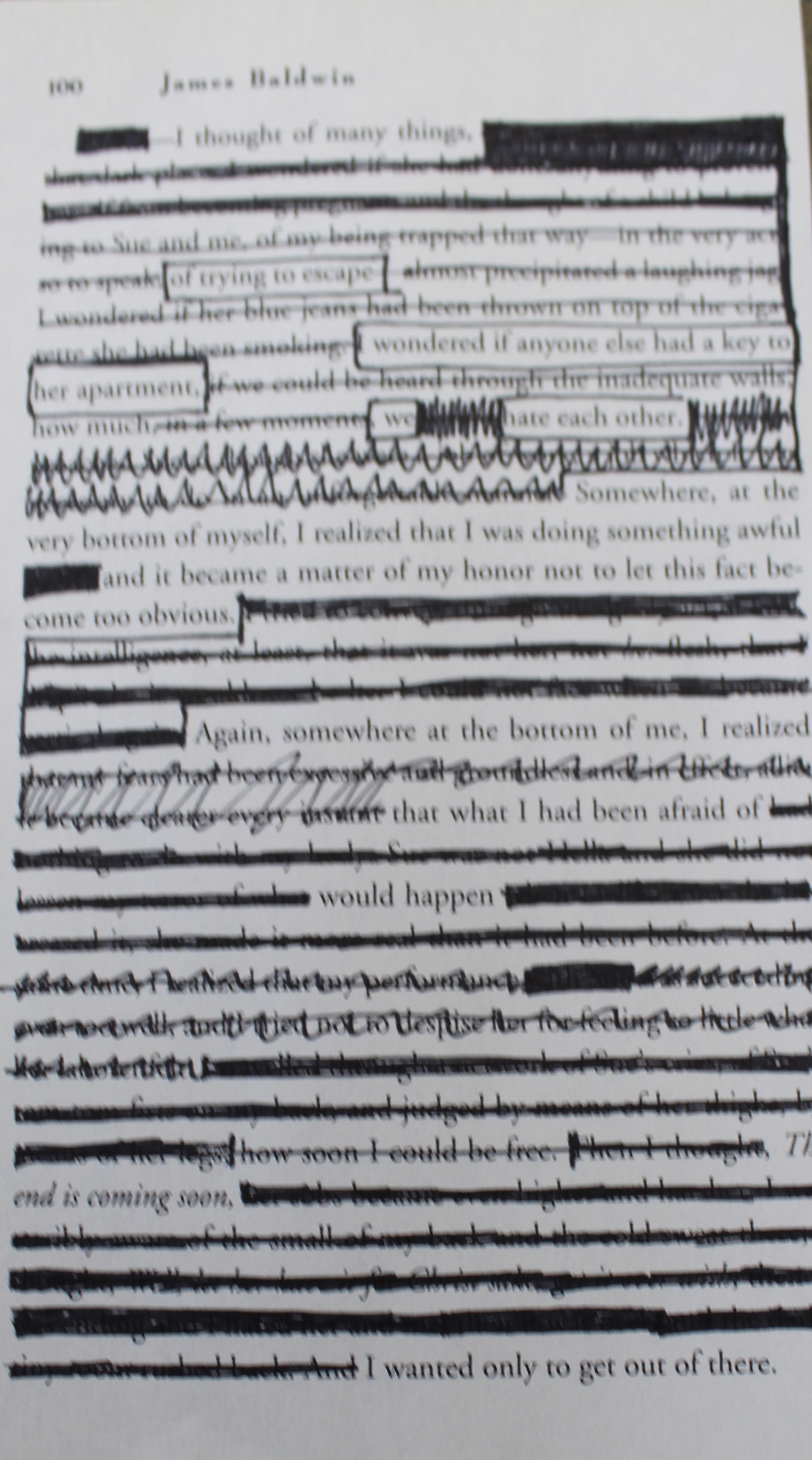 How to Create Your Own Blackout Poetry
If you picked up a MakeHERspace supply bag
Read through the texts included with your supply bag.
Settle on one you want to use for your poem.
Using a marker, paint, pens—any creative tool—indicate the words you want to make up your poem.
Decorate further, if you'd like!
Watch YouTuber Ariel Bissett explain blackout poetry and how to make your own.
If you want to use Google Slides
Settle on a Slide you want to use, then make a copy and move it to your own personal Google Drive.
Highlight the words you want to use in white.
When you've made all your selections, change the background to black (you can even add background images, the video below shows you how)
Download a PDF copy for yourself!
Check out this video for more direction on how to use Google Slides for blackout poetry. Note: We've already done the logistics of prepping your Slide, so all that's left is the creative part!
Share Your Poem, Win a Gift Bag
We'd love to experience and share your creative blackout poems.
If you submit your poem below, we'll enter you in a raffle for a chance to win a Howe Writing Center gift bag, complete with a $25 gift card, Miami swag, a Moleskine notebook, and more. With permission, we may also post your creative work to our Instagram page and/or this webpage.
Here's how you can get your poem submission-ready:
If your poem is on paper, make a scanned copy or take a picture (a clear one, please!)
If your poem is in Google Slides, download a PDF of it (reference directions above)
You have until the end of the 2021 MakerHerspace: Craftivism event (Wednesday, March 31) to send us your poem. Soon after, we'll draw two lucky winners at random.
Any questions? Contact HWC Manager Kate Francis (francik@miamioh.edu).