The Information Security Office is dedicated to making Miami a more cybersecure environment. The folks at the helm of the good ship Information Security are a personification of that dedication. You'll find them doing tests on our systems, sending notifications about recent phishing attempts, and researching current events in the information security space.
You can contact the team by emailing: InfoSec@MiamiOH.edu.
John Virden: Chief Information Security Officer
John Virden is the Chief Information Security Officer (CISO) of Miami University and Assistant Vice President of Security, Compliance and Risk Management.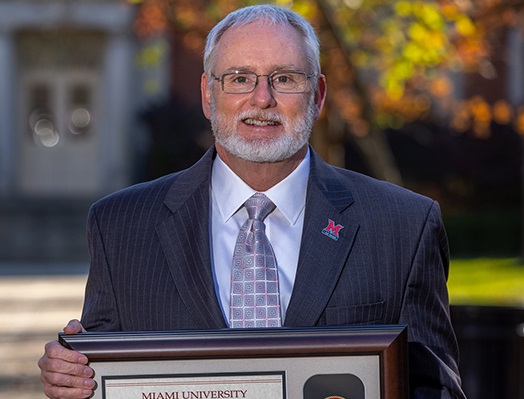 In these roles, he leads the information security program, manages strategic partnerships and orchestrates information security governance, risk-based direction, awareness, University consulting and cybersecurity operations. Additionally, he is a member of the Compliance Coordinating Council, the Information Technology Policy Committee, and the Institutional Response Team.
Virden has a wealth of information security experience and knowledge, most recently as the CISO at the University of California, Riverside. Along with his time in higher education, he spent a significant amount of his career serving in a variety of information and computer security positions within different facets of the US military.
Virden's information security leadership experience started with four years as the Deputy Director of the National Security Agency's Cyber Red Team as a United States Naval Officer, and continued with cyber leadership positions for Booz Allen Hamilton, offensive cyber operations in Afghanistan and the defensive position at UC Riverside.
Thought of as a strategic, creative, and pragmatic leader, Virden provides senior leadership, mentorship, cybersecurity expertise, strategy development, and college-level teaching for Miami.
As a Miami University graduate, Virden knows the hallowed halls well. He enjoys building relations and partnering with the entire university on IT, cybersecurity, and collegial initiatives. Enabling employee and customer success is his highest priority, through trust and respect, binding relationships, and encouraging the best in others to achieve their potential.
Tony Kinne: Information Security Analyst III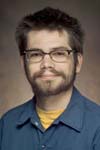 Tony has been with Miami in some capacity since 1998. He started his career in IT Services as a student employee, eventually going full time in 2001. As a security analyst, the main role of his job is to make sure Miami's systems and data are protected against outside - and inside - threats. He is responsible for vulnerability scanning, maintaining an awareness of what's on the Miami network, and conducting investigations of various sorts.
He also helps facilitate the Security Awareness events that take place during National Cyber Security Awareness Month every October.
Tony is responsible for:
Governance
Risk management
Compliance
Security architecture and consulting
Jake Harrison: Information Security Analyst II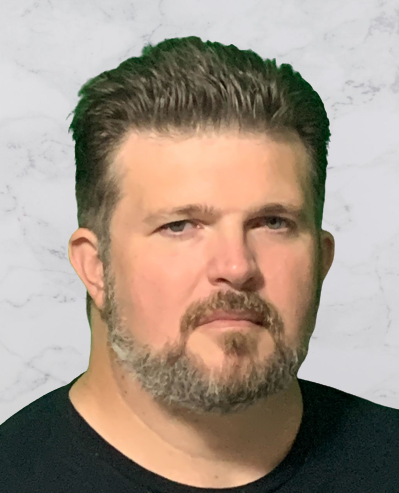 Jake is a certified computer examiner by the International Society of Forensic Computer Examiners, and he holds a degree from Miami in computer information and management. He has been with the ISO for a little under a year now, and has been an instrumental part of several cybersecurity awareness campaigns already during his time.
Before coming to the ISO, he worked as a senior support analyst I with the Technology Support Services (TSS) group within IT. He coordinated work efforts for TSS, researched ways to improve client experience, and assisted partners with projects that included technical components.
Jake is responsible for:
Awareness and training
Access management
Incident response management
Patrick Hawk: Information Security Analyst II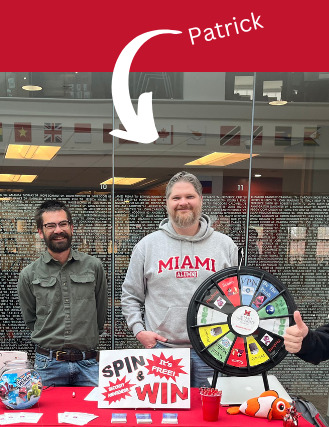 Patrick is a 2006 Miami graduate with a degree in computer science. For the information security team, Patrick is in charge of: 
Endpoint protection
Vulnerability management
Cloud security
For example, if there is a known vulnerability in code or in a particular script that we are using for one or more Miami apps, he is the one who will be knocking on doors of our development teams and operations units to make sure they are updating systems that could potentially be compromised. He's also in charge of responding to our intrusion prevention system alerts, along with building out new systems, services, and tools that improve our cybersecurity posture.
Before coming to IT Services, Patrick worked with the Miami Libraries for several years.