Miami debuts online diversity, equity, and inclusion course
The microcredential course —free for all Miami alumni, faculty, and staff — was developed developed in response to the increased demand and urgency to develop DEI skills to ensure more inclusive work environments and leadership practices in our society today," said Cristina Alcalde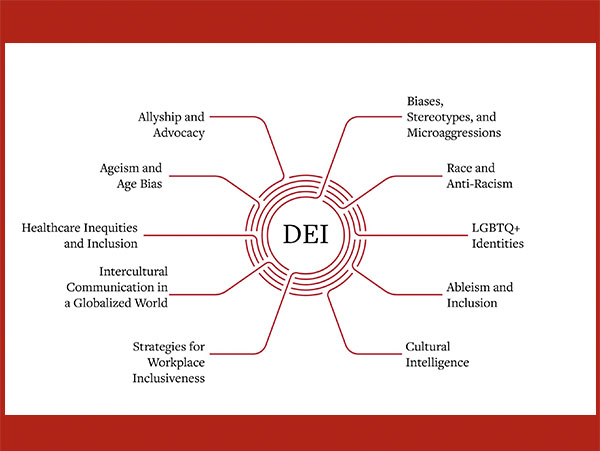 Miami debuts online diversity, equity, and inclusion course
Building on the success of its mini-MBA program, Miami University has created another course aimed at helping others thrive in a globalized world: "Diversity, Equity, and Inclusion." The self-paced, online course seeks to empower individuals to lead and support diverse, equal, and inclusive workplaces and communities, by providing fresh insights and best practices from experts.
The microcredential course–free for all Miami alumni, faculty, and staff–provides learners with applicable knowledge, research-based case studies, and clear strategies to meet the challenges and opportunities of the 21st century and beyond.
"We developed this microcredential in response to the increased demand and urgency to develop DEI skills to ensure more inclusive work environments and leadership practices in our society today," said Cristina Alcalde, Miami's vice president for Institutional Diversity and Inclusion. "Drawing on the rich expertise of Miami faculty and staff, this microcredential equips mid and senior-level leaders and other professionals with the DEI knowledge and skills to ensure workplaces succeed and communities thrive." 
Through 10 in-depth, 45-minute modules, participants will learn from distinguished Miami faculty and staff experts as they tackle essential topics such as: bias, stereotypes, and microaggressions; race and anti-racism; LGBTQ+ identities; ableism and inclusion; cultural intelligence; strategies for workplace inclusiveness; intercultural communication in a globalized world; healthcare inequities and inclusion; age and ageism bias; and allyship and advocacy.
"We strive to create an inclusive environment for the entire campus community," said Miami University President Gregory Crawford. "This course reflects our core commitment to inclusive excellence and building a more inclusive society."
Participants must be registered by March 14, when the course kicks off. It's estimated that the course can be completed in 11 weeks with a 2-3 hour weekly time commitment. Registration for this microcredential will open to a wider audience of learners later this year. Those interested in participating can fill out this interest form to be notified when enrollment opens.