Elizabeth Mullenix tapped to serve as Miami's Interim Provost and Senior VP of Academic Affairs
After gathering broad input from campus community, President Crawford names CCA Dean Liz Mullenix to serve as interim provost; university will launch a national search for permanent provost in the fall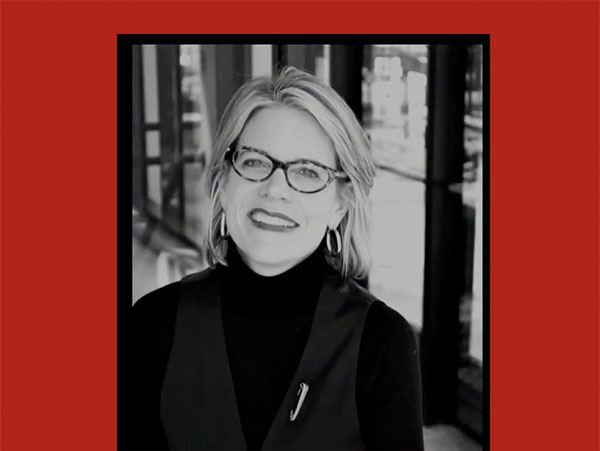 Elizabeth Mullenix tapped to serve as Miami's Interim Provost and Senior VP of Academic Affairs
Elizabeth Mullenix, dean of the College of Creative Arts (CCA), will serve in an interim role as Miami University's Provost and Senior Vice President of Academic Affairs, President Gregory Crawford announced today. She will succeed Jason Osborne, who will leave his current position at the end of June. Mullenix's appointment as interim Provost and Senior Vice President of Academic Affairs will be for one year – the university will launch a national search for a permanent provost in the fall semester.
Over the past two weeks, President Crawford sought broad input from the campus community on the characteristics and expertise that should be possessed by an individual in the interim provost role. He said he is grateful to everyone who shared their thoughts and feedback during this process.
"Throughout my conversations, it was clear that Dean Mullenix's unique blend of skills and experience made her the perfect candidate," President Crawford said. "An accomplished scholar and leader, she brings expertise in academic leadership; faculty and student success; diversity, equity and inclusion issues; transdisciplinary programming; new program development; and student recruitment.
Mullenix joined Miami in 2006 as chair and professor of Theatre and artistic director/producer of Miami University Theatre. In 2013, she assumed the role of interim dean of CCA and moved into the role permanently in 2014. 
"I am deeply humbled and honored to be asked to serve as Interim Provost and eager to take on a new leadership challenge," Mullenix said. "I am most excited about working with the faculty and staff in Academic Affairs; learning about faculty research and creative activity has been one of my favorite experiences as Dean of CCA. How lovely to have the opportunity to broaden my scope and celebrate the important work we do! "  
Under her leadership, CCA has crossed disciplinary boundaries, working closely with the Farmer School of Business, the College of Arts and Sciences, and the College of Education, Health and Society to develop new and innovative program offerings. 
"Dean Mullenix is a highly collaborative leader with an entrepreneurial mindset that allows her to think outside the box," President Crawford said. 
Mullenix received a bachelor's degree from the University of Vermont and her doctorate from the University of Illinois in Champaign-Urbana. She taught theatre history, dramatic literature, and theory for 11 years at Illinois State University, where she also served as the associate chair of the School of Theatre and Dance, director of Graduate Studies, director of the masters program in Theatre, and associate dean for the College of Fine Arts.
As a theatre historian, Mullenix writes about Antebellum culture/theatre, cross-dressing, the American Civil War, first wave feminism, and gender/feminist theory. 
She has published articles and book reviews in the Journal of American Drama and Theatre, Theatre History Studies, Theatre Journal, Theatre Survey, The Journal of Dramatic Theory and Criticism and TDR. She has served as editor of the journal Theatre History Studies, and her first book Wearing the Breeches: Gender on the Antebellum Stage was published by St. Martin's Press in 2000; her second monograph Staging Stowe: Performing the Politics of Slavery is currently in progress.
Mullenix served for six years as a member of the Board of Directors for the Cincinnati Symphony Orchestra and currently sits on the Richmond Shakespeare Festival. She has been an active member of the Oxford community for the last 16 years.
At Miami, Mullenix teaches courses in arts advocacy and activism, intercultural perspectives in global theatre and performance, American theatre and performance, and is part of the teaching team for Global Health Studies.