Miami's Games + Simulation program among best in the country
Miami ranks 13th nationally among schools offering an undergraduate degree related to game design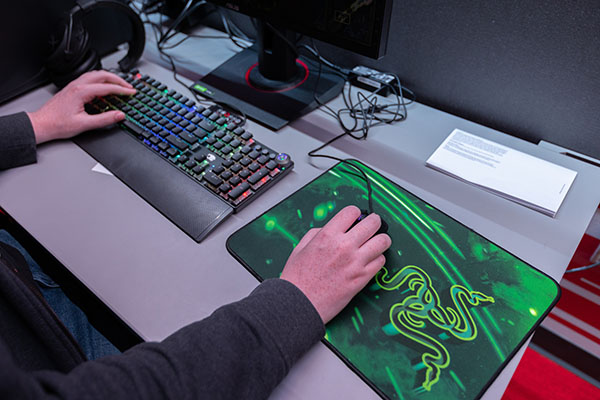 Miami's Games + Simulation program among best in the country
By Margo Kissell, University Communications and Marketing
The Miami University Games and Simulation program is ranked in the top 25 percent of U.S. programs, both public and private, by Animation Career Review.
Miami ranks 13th nationally among schools offering an undergraduate degree related to game design.
Of all U.S. schools, Miami's game design program ranks 37th; among public schools, it is 18th.
Miami's program is 7th in the Midwest and 2nd in Ohio.
"We are extremely proud of our undergraduate experience that integrates design, art and development with a truly interdisciplinary faculty," said Michael Bailey-Van Kuren, associate professor and interim chair of the Department of Emerging Technology in Business + Design.
"Our project-based curriculum explores world building, extended reality, 3D environments, and interactive game play — challenging our diverse student community to push the boundaries of game design."  
Animation Career Review provides information and rankings to professionals seeking schools, colleges and training programs in the animation, design, and gaming fields. In September, Animation Career Review sent out surveys to 152 schools.
For the 2022 rankings, the following criteria was used:
Academic reputation
Employment data
Admission selectivity
Depth and breadth of the program
Value as it relates to tuition and indebtedness
Graduation rate 
The complete list of rankings is found on the Animation Career Review website.
Earlier this year, Miami's Games + Simulation degree was ranked among top Game Design programs in the U.S. by Intelligent.com.