Susan McDowell named Miami's new vice president for Research and Innovation
McDowell to lead strategic growth of research activities and oversee the management of research operations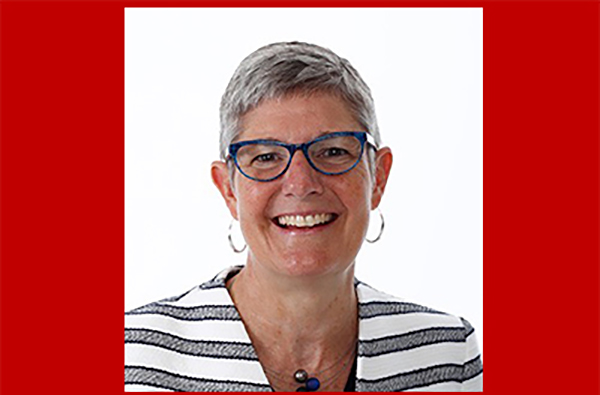 Susan McDowell named Miami's new vice president for Research and Innovation
Miami University has named Susan McDowell its vice president for Research and Innovation. Reporting to Miami's provost and serving on the President's Executive Council, McDowell will lead the strategic growth of research activities and oversee the management of research operations.
McDowell has served as vice provost for Research at Ball State University since 2017 and as a faculty member in the Department of Biology there since 2003. As vice provost, she oversaw steady growth in annual external funding from $24M to $89M and is responsible for oversight of the largest open portfolio in the history of the university ($156M). 
"We are thrilled and incredibly fortunate to have Dr. McDowell join Miami's leadership team," Miami President Gregory Crawford said. "She is a visionary leader, a collaborative colleague, and fierce advocate for the teacher-scholar model. I am confident that she will drive our ambitious strategic plan forward by promoting and facilitating the research and innovation of our tremendous faculty." 
McDowell inaugurated the Advisory Council on Scholarship in 2017 at Ball State, bringing together faculty and administrators from every college to learn of obstacles to research and creative endeavors, and to develop grassroots-based solutions. In 2018, McDowell began the Teacher-Scholar Program to fund and celebrate collaborative partnerships between undergraduate student researchers and research mentors across the campus community. In 2021, McDowell was selected as one of the eight newest fellows of the Association for Public and Land Grant Universities' Council on Research, Research Leader Fellowship Program.   
"I am grateful for this opportunity to be here at Miami at this time, to work with faculty and students and staff across an institution with such a strong foundation of excellence in teaching and in scholarship," McDowell said. "Miami's emphasis on the teacher-scholar model — and the university leadership's commitment to it — is what drew me here, as did the level of excellence of the faculty across campus."
Promoting the teacher-scholar model
McDowell has long admired how Miami faculty approach teaching and research. During a professional development exercise for junior faculty members, her team studied how faculty at Miami integrate their teaching with their field of research, artistry, and humanities, and the impact that integration had on the student experience. She said she "came up through the ranks" emulating that approach and made it a point to help other faculty accomplish that integration.   
"One of my main goals at Miami is to decrease the barriers that can artificially be in place in the pursuit of grants to support this kind of integrative work," she said. "There is such a clear understanding here that the scholarly and creative activity of faculty plays an important role in making this a premier institution of higher education. I want to help Miami make the most of this moment." 
As vice president for Research and Innovation, McDowell will lead a team that oversees pre-award and non-financial post-award research administration, compliance, research development, research infrastructure, intellectual property development. She is responsible for facilitating groundbreaking scholarship within the university, partnerships to benefit engagement and research, and the dissemination of those discoveries for a broader impact. 
While the job is wide-ranging, McDowell said she is focused on the faculty. Her office has already begun restructuring supports available through the Office of Research and Innovation to better meet faculty needs for assistance with grant writing, navigating the award submission process, and recognition of scholarly and creative activities. 
"I am very excited to work with the faculty here. Miami faculty and departments are not one-hit wonders – rather our faculty members are nationally and internationally known as leaders in their fields."  
Prioritizing collaborative, inclusive excellence
McDowell said she and her team will also prioritize creating a structure that will support collaborative and interdisciplinary research. 
"It is evident that collaborative teams are eager to coalesce around central themes from disciplines across campus on topics such as health care inequities," she said. "The great news is that we have faculty so committed to advancing knowledge and to excellence in teaching."
McDowell joins the university at an exciting time: Miami's sponsored research has steadily grown in recent years and continues its upwards trajectory, with more than $28 million in extramural funding for 2021, an $11 million increase from 2017. Additionally, Miami has solidified key relationships with partners like Wright-Patterson Air Force Base and Procter & Gamble to drive student-centered innovation activities. 
McDowell said she will prioritize efforts to advance inclusive excellence at Miami. She has served since 2019 as lead for Ball State on the Aspire Alliance IChange Network that is funded through National Science Foundation INCLUDES (Inclusion across the Nation of Communities of Learners of Underrepresented Discoverers in Engineering and Science). 
McDowell has mentored 50 undergraduate and master's level students, including seven student researchers in the Louis B. Stokes Alliance for Minority Participation program and 39 female student researchers, and she received funding to support their research through the National Institutes of Health AREA mechanism. 
Prior to these appointments at Ball State, McDowell was employed as a research assistant at Cincinnati Children's Hospital Research Foundation and taught biology and chemistry at Lexington Catholic High School. She earned baccalaureate degrees in biology and secondary education from Thomas More College, holds a doctoral degree in toxicology from the University of Cincinnati College of Medicine, and undertook postdoctoral training in the division of cardiovascular research at Eli Lilly & Co.