Miami alumni-led or alumni-founded firms take 6 of 9 categories in Cincy Inno Fire Awards
The Cincy Inno 2022 Fire Awards showed off the talents of Miami University and Farmer School alumni.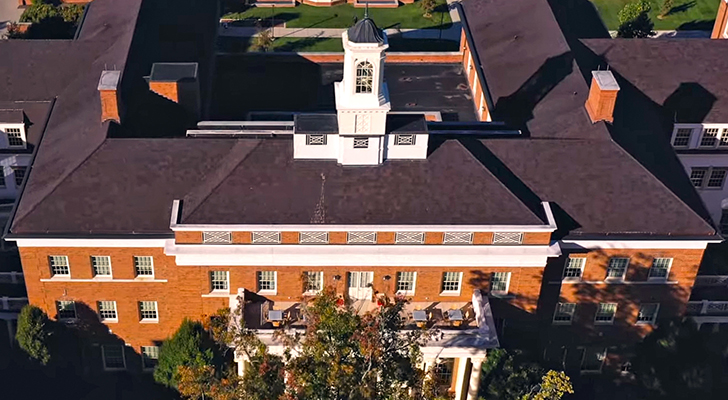 Miami alumni-led or alumni-founded firms take 6 of 9 categories in Cincy Inno Fire Awards
Miami University and Miami University Farmer School of Business alumni-led/alumni-founded companies took the top award in six of nine categories in Cincy Inno's 2022 Fire Awards, which recognizes StartupCincy's "fastest-growing, most innovative and impactful startups." 

Best Tech Category: Pieces.app. Tsavo Knott '18 (Game and Interactive Media Design and Computer Science), Co-Founder and CEO; Mack Myers '16 (Professional Writing and Entrepreneurship), Co-Founder and CPO. Pieces is a first-of-its-kind "deep tech" platform that allows creators to save, reuse and share the smallest of file fragments.

Health Care & Biotech Category: Standard Bariatrics, Inc. Dr. Jonathan Thompson '02 (Microbiology, Zoology, and Neuroscience), Founder and Chief Medical Officer. Standard Bariatrics developed and markets surgical disposable tools used for sleeve gastrectomy to treat obesity.
"Real Estate Category: Homeshake. Nick Rabin '99 (Finance), Co-Founder and CEO. Homeshake is a homebuying platform that replaces the traditional model of agents and commissions with a peer-to-peer platform.
Investor of the Year (Venture Capital Firm) Category: eGateway Capital. Mark Sancrant '94 (Finance), Co-Founder and Head of M&A Advisory; Kevin Gusweiler '10 (Finance), Co-Founder and Partner; Nick Maull  '06 (Biology and Neuroscience), Vice President; and Jeffrey Dangelo '02 (Marketing), Strategic Advisor. eGateway is a Covington-based growth equity and advisory firm.

Fintech Category: Luma Financial Technologies. Bob Jenkins '09 (Accounting), Chief Financial Officer. Luma Financial Technologies markets a financial technology platform designed to help financial advisors learn, buy, create, and track structured products and annuities.

Startup of the Year Category: VNDLY, a Workday company. Tom Ringenbach '08 (Computer Science), Chief of Staff and Head of Ops. VNDLY, acquired by Workday, markets a workforce and vendor management software platform.

Other Miami Alumni-led / Alumni-founded startups nominated for awards include:

Electrada in the Sustainable Startups Category. Kevin Kushman '91 (Economics), Founder and CEO.

InsureWomen in the Women-led Startups Category. Kim Beach '85 (Marketing), Founder and CEO.

Pay Theory in the Fintech Category. Dave Rike '94 (Economics), Chief Revenue Officer.

GRIID Infrastructure in the Startup of the Year Category. Trey Kelly '10 (Mathematics and Statistics & Systems Analysis), Founder and CEO.

Congratulations to all the winners and nominees!