New employee fitness programs offered by Miami Recreation
Miami staff, faculty, and graduate students can take advantage of many free classes, Lunch Bunch, and special events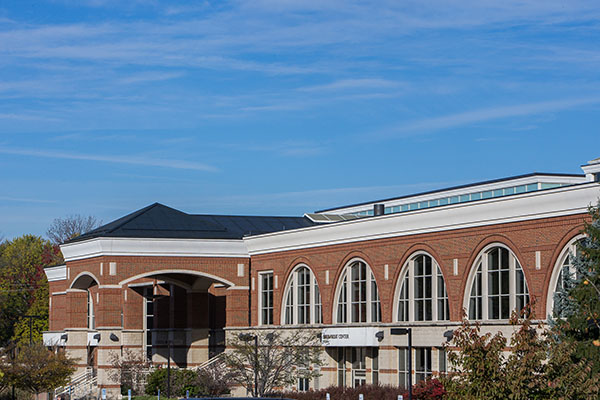 New employee fitness programs offered by Miami Recreation
Miami Recreation, in partnership with Human Resources, has launched a new series of free programs and events this semester dedicated for staff, faculty, and graduate students.
These programs do not require a Miami Recreation membership — just show your Miami ID, said Mike Arnos, Miami Recreation senior director of programs and academic partnerships.
"Our overall goal with these programs is to reconnect employees on campus using physical activity as a means to build social connections and stronger minds and bodies," Arnos said.
Go to the Miami Recreation Faculty and Staff website to view the current schedule of programs and events.
"As we evolve and see participation trends we may change the day/time and/or offer programs in addition to the informal style (i.e. pickleball at 11 a.m. every Thursday or morning basketball on Saturdays)," Arnos said.
Highlights include:
Five free fitness classes per week: total body tone, circuit training and strength training. Varying times to accommodate lunch breaks and after business hours.
Wednesday Lunch Bunch: informal, drop-in activities such as basketball, pickleball, swimming, exercise and more.  
Special Events: Coming up, a tour and demonstration at the Equestrian Center, noon-1 p.m., Wednesday, Sept. 14; and Climbing Wall night, 7-9 p.m.  Friday, Sept. 16. Registration is required for these events.(Note - a cost may be associated with some special events).
Faculty and staff receive 50% off membership prices to the Recreational Sports Center, and graduate students receive free access.
Questions? Contact Arnos at arnosmp@MiamiOH.edu.