Miami University launches RedHawk50 to recognize 50 fastest-growing companies led or founded by Miamians
Miami alumni are among the most impactful contributors to the business world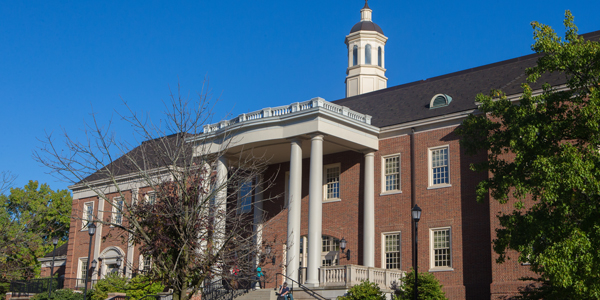 Miami University launches RedHawk50 to recognize 50 fastest-growing companies led or founded by Miamians
The John W. Altman Institute for Entrepreneurship in the Farmer School of Business has announced the launch of RedHawk50, a new program  to annually identify, recognize, and celebrate the 50 fastest-growing companies founded or led by Miamians.
"Entrepreneurs propel the economy forward," said Miami University President Gregory Crawford. "Miami prioritizes entrepreneurship by preparing our graduates to innovate and create products and services that elevate society and expand job markets. RedHawk50 offers an opportunity to celebrate the incredible impact of Miamians in the business community and serve as a vehicle for these leaders to pass their insights on to the next generation."
This impact, which affirms the university's reputation as a launch pad for business leaders, includes the following:
Miamian-founded/Miamian-led private, high growth companies raised a combined $10.6 billion in venture capital and growth and private equity in fiscal year 2021-2022, including 16 companies that closed rounds of at least $50 million.

Miamian-founded/Miamian-led private, high growth companies accounted for the creation of 18,404 new jobs, the creation of 12,070 new jobs and a $1.1 billion impact to Ohio's economy, during that same period. 
Nominations for RedHawk50 are open now through Aug. 15. 
The process:
Any business owned or led by a Miamian can be nominated. Businesses can be self-nominated or nominated by someone else.
Nominated companies will be contacted after Aug. 15 to submit additional high-level financial information to a third party accounting firm. 

The information provided will be used to evaluate and rank candidates by net returns over a three-year period. 

The top 50 fastest-growing companies will be notified in December 2023 and invited to an evening reception and awards gala in March 2024.
"We are very proud of our Miami entrepreneurial community and look forward to recognizing, honoring and celebrating them at the inaugural Redhawk50 event," said Jenny Darroch, dean of the Farmer School of Business and Mitchell P. Rales Chair in Business Leadership.
The John W. Altman Institute for Entrepreneurship, past winner of the Nasdaq Center of Entrepreneurial Excellence Award as the top entrepreneurship program and institute worldwide, has earned a "Top 10" ranking among public schools in The Princeton Review and Entrepreneur Magazine annual ranking of the Top 50 Undergraduate Entrepreneurship Programs in the world for 15 consecutive years (No. 9 overall and No. 5 among publics in 2023). Distinguishing features include small class sizes and teacher-scholars with founder experience that that annually engage more than 5,000 students from every undergraduate major across campus; immersive, practice-based experiential learning opportunities in every class and in every co-curricular program; and access to entrepreneurial ecosystem builders across the U.S. and around the world. 
For more information or questions, please contact RedHawk50@MiamiOH.edu.