New Clinical Health Sciences and Wellness facility opens
Physician Associate Studies program is underway; TriHealth Student and Employee Clinics are open; SPA and Nursing classes begin in the new building fall semester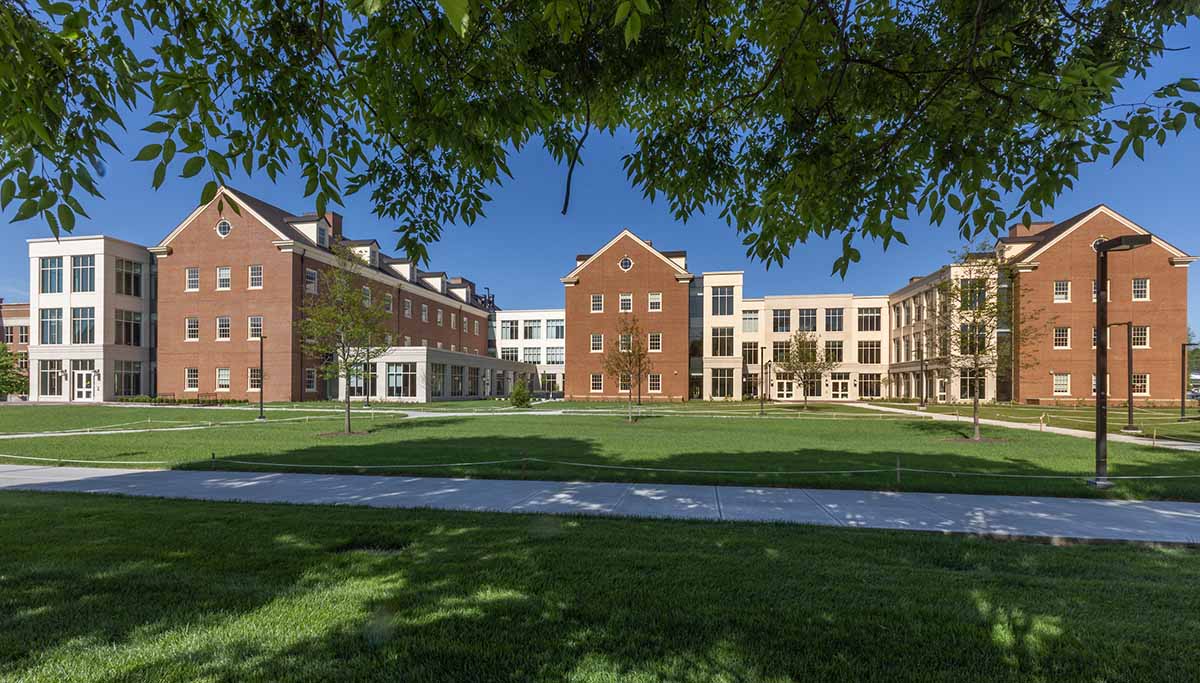 The east side of the Clinical Health Sciences and Wellness facility faces Phillips Hall, forming a geographic Corridor of Excellence (image by Scott Kissell)
New Clinical Health Sciences and Wellness facility opens
The east side of the Clinical Health Sciences and Wellness facility faces Phillips Hall, forming a geographic Corridor of Excellence (image by Scott Kissell)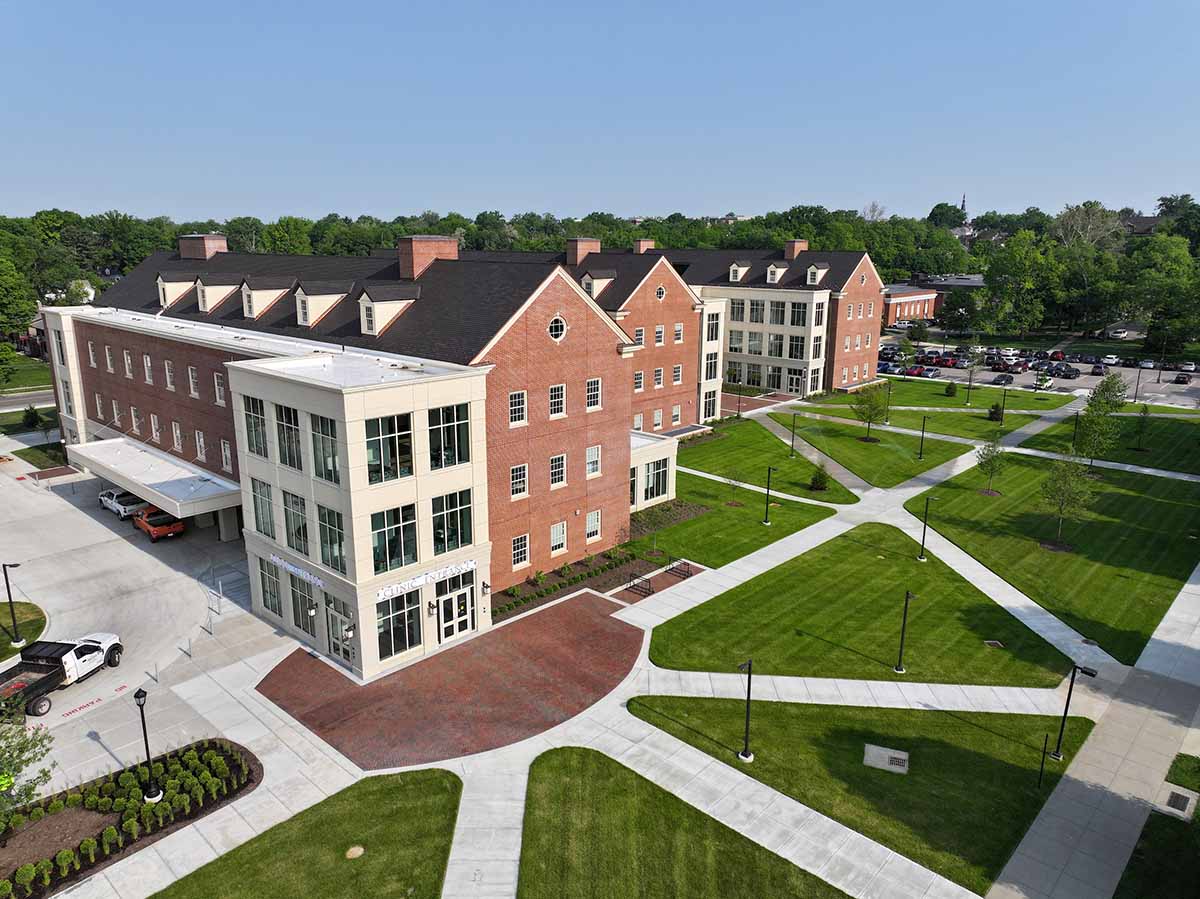 A patients' entrance to the clinics wing is located at the southeast corner (above), with signage for the different clinics. A limited number of reserved spaces in the South Parking Garage are designated for patients, and garage vouchers will allow patients to exit either parking garage (South or North) at no charge.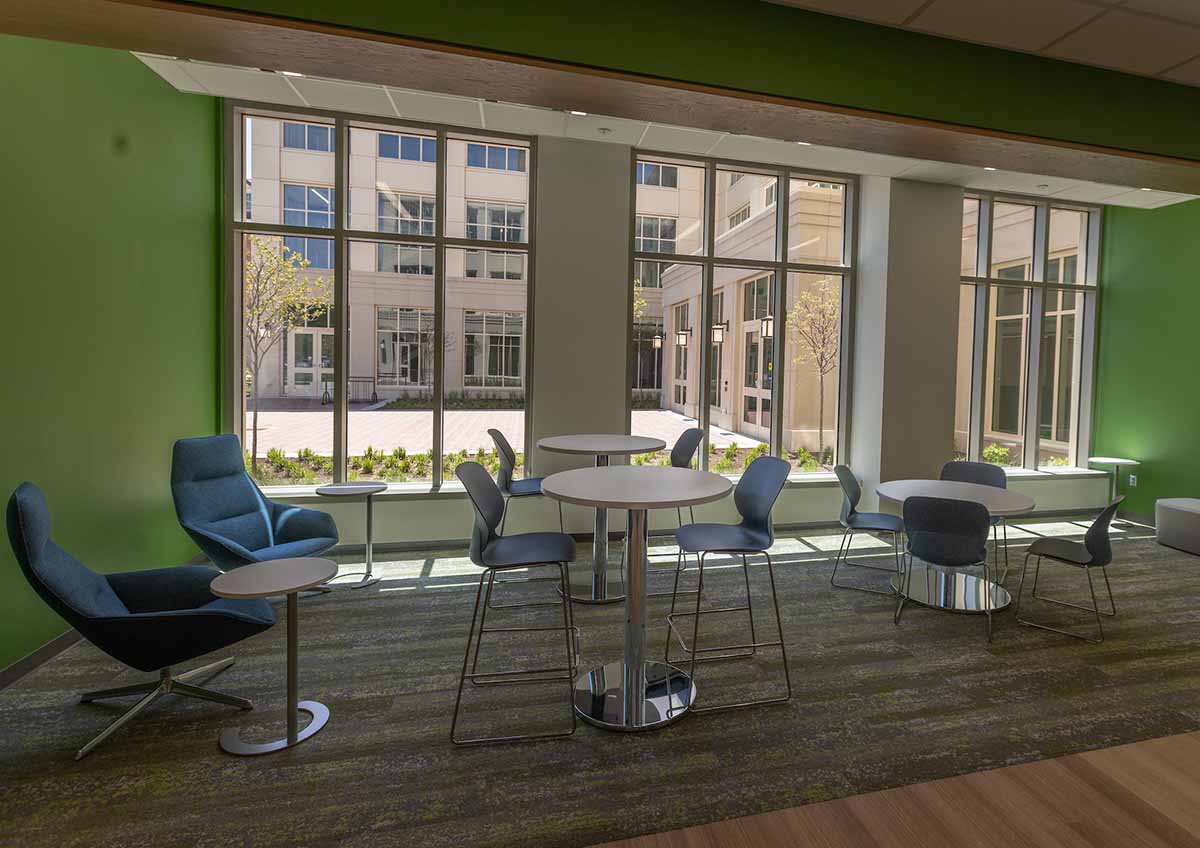 Office of Student Wellness
The Office of Student Wellness moved from its temporary location in Boyd Hall into its new, expanded space in the north wing of the CHSW.
Pictured above is one of several light-filled lounges and study areas on the first floor. This one is off the wellness corridor near the Office of Student Wellness.
The new Wellness Studio will provide wellness opportunities such as yoga and meditation for Miami community members. "The sky's the limit in terms of how that will take shape," Large said. "Our Nursing students and PA students can look at having training and practical experiences at Health Services or in the Wellness Studio.
"This is an opportunity to look at how these programs within the space partner with each other. There are many players and teams involved, and to me that's at the heart of the transdisciplinary approach."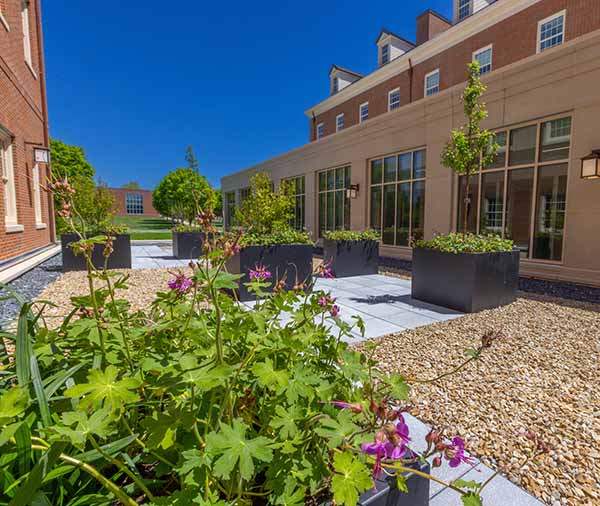 Cafe to open in August
A cafe, located in the middle wing, will open in August at the start of fall semester.
Aramark will operate the dining facility; the menu will include various grab-and-go items, bakery items, coffee, and "Farmer's Fridge" brand vending options. 
Pictured at left is the healing garden. It is located between the center and south wings and accessible from the first-floor wellness corridor.
How it started ...
Below: the building foundation in early 2021. The CHSW faces Phillips Hall and Goggin Ice Center.