Miami lands spot on Money.com Best Colleges ratings list
Publication introduces new system that 'recognizes multiple ways for a school to provide value'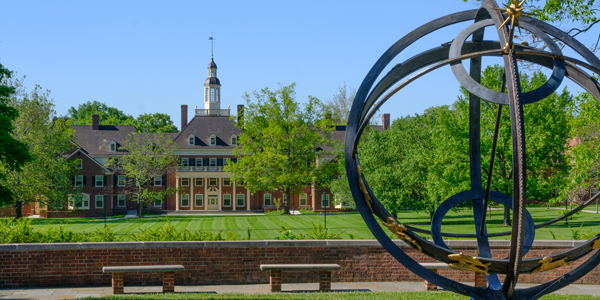 Miami University is among the Best Colleges in America 2023 as rated by Money.com.
The university earned 4 stars and was the second highest rated public school in Ohio.
The Money list considered 26 data points, including graduation rates, cost of attendance, and alumni salaries, in an effort to "help students find a campus where they can get on a great career path without crippling debt."
Money's new rating system for 2023 takes into account the multiple ways a school can provide value to its students.
By designating each of the 736 schools in their Best Colleges list a rating based on a 5-star system, Money evaluates the institutions on quality, affordability, and outcomes.
Bethany Perkins, assistant vice president and director of admissions, pointed to Miami's strong history of student success, citing that the university has the highest four-year graduation rate of all Ohio public universities. Perkins also noted the university's career success rate of over 98% where graduates are employed or furthering their education within six months.
"The credit should be tied not only to an unparalleled college experience but the quality of students Miami attracts," Perkins said. "Miami attracts high-achieving students who are driven to contribute, lead, and actively engage in their education."
Miami also recently attained a 
5-star rating
from
Quacquarelli Symonds (QS), a global provider of services, analytics, and insight into the higher education sector.