Miami earns 5-star rating from QS Stars
University also received 5 stars in seven other categories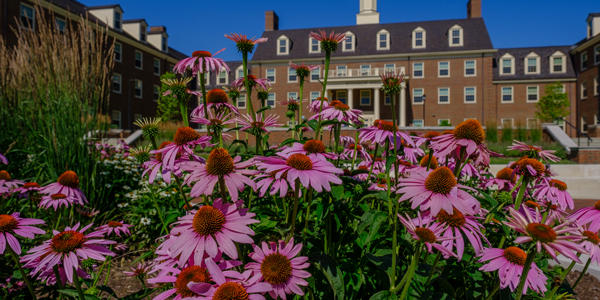 Miami University earned its second consecutive 5-star overall rating from Quacquarelli Symonds (QS).
In addition, Miami earned five stars in seven other categories: teaching, employability, academic development, facilities, arts and culture, and inclusiveness, as well as for the specialist criteria of Computer Science and Information Systems.
A world leader in higher education performance and insights, QS Stars analyzes and rates institutions based on performance in at least seven categories, which is designed to cover areas most important to students.
"They are a global leader in enrollment analytics and rankings," said Bethany Perkins, assistant vice president and director of admissions. "They provide invaluable insight into market trends, countries where students are enrolling, what's important to them, and top degree programs of interest."
Miami also received a 5-star overall rating from QS Stars in 2022. Universities opt in to the rating process. Founded in 1990 and headquartered in the United Kingdom, QS has grown into a global provider of services, analytics, and insight into the higher education sector.
QS Stars rates 397 institutions globally, and about 30% of those schools received a 5-star rating, according to a release from QS Stars. Schools gather and submit data in each of the categories.
"Institutions have to meet certain thresholds and standards in order to meet the parameters of five stars," Perkins said. "To earn a 5-star rating is a testament to the quality of the Miami experience for international students."
Will Barbieri, QS Stars spokesperson, said in the release that prospective students can use QS Stars to compare universities and make decisions based on independent performance data.
"This gives a high degree of confidence in what can seem like a nebulous decision-making process and offers comfort in the fact that a university has access to tools that can further enhance their learning experience," Barbieri said.
In addition, Miami also was recognized recently by Money.com as one of the
Best Colleges in America 2023
.