Miami University student appears on 'The Voice'
Sam Dearie said he wants to earn his degree in Finance before going 'full force into the music industry'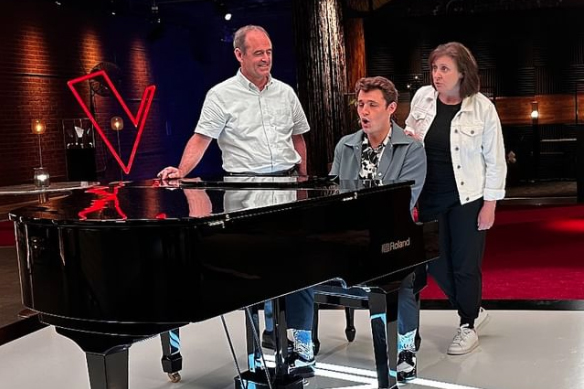 Sam Dearie with his parents on "The Voice" set
Miami University student appears on 'The Voice'
Sam Dearie with his parents on "The Voice" set
When Miami University junior Sam Dearie performed on "The Voice" recently, pop star and coach Gwen Stefani said his sound reminded her of Elvis Presley.
Dearie said he sang the Patsy Cline classic, "Walkin' After Midnight," because he has performed the song for years, thought it showed off his voice and guitar skills, and highlighted genres he loves — country and crooning.
He described being on the national television show as "a dream" despite not receiving chair turns during the blind auditions to advance in the competition.
"It's a bummer that I couldn't pull off a chair turn, but I was excited to come back to school, finish my degree, and continue to pursue music," he said.
Asked if he plans to try out for "The Voice" again, he said, "Hmmmmm ... I'll just say STAY TUNED!"
Dearie of Lebanon has enjoyed juggling school with performing.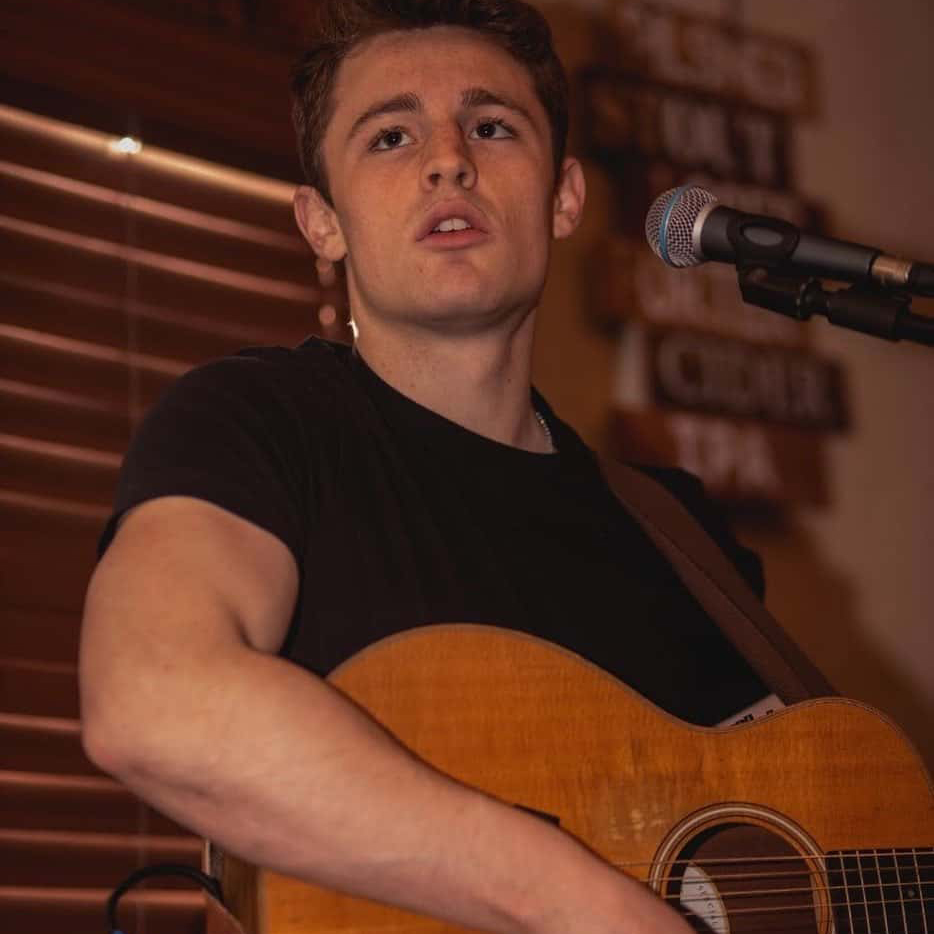 Sam Dearie
"I would like to finish my Finance degree before I go FULL FORCE into the music industry," he said. "That being said, I have devoted all my free time to building my brand," which has included building a presence on Instagram, Facebook, and YouTube; booking gigs; and writing and recording songs.
Dearie of Lebanon said he chose Miami because of the Farmer School of Business, and he also wanted to maintain his established connections to venues where he performs locally.
"I have been building my gigging spots since high school, and I wanted to play those spots on the weekends. I still do this to this day," he said, fresh off a performance at Fiesta Charra in uptown Oxford last Friday night. Currently, the restaurant is the only place in Oxford where he performs, but Dearie plans to reach out to more places uptown.
His favorite thing about Miami is the community, he said. "Even though there are nearly 20,000 students, there is a sense of a tight-knit community."
Performing since he was 11
Dearie's two primary musical instruments are guitar and piano, both of which he learned almost entirely by ear. He also can play ukulele and harmonica.
He never took singing lessons.
"I would listen to Zac Brown Band songs over and over until I could figure it out on guitar," he said.
He comes from a family of singers. "Being homeschooled and the fifth of six kids, someone was singing around the house all the time."
"When I was 11, I hopped up on the stage with my second oldest brother, Ben, at Sam Ash Music store for an open mic. We continued to show up to open mics for a few years," he said. "When I was 15, Ben and I had our first paying gig at Hidden Valley Orchards in Lebanon. About a year later, I started playing solo."
He learned he had been selected to appear in the blind auditions of season 24 toward the end of last semester.
"It was a long time coming as the producers were trying to get me on the show for last season," he said. "It was exciting to see it all finally unfold."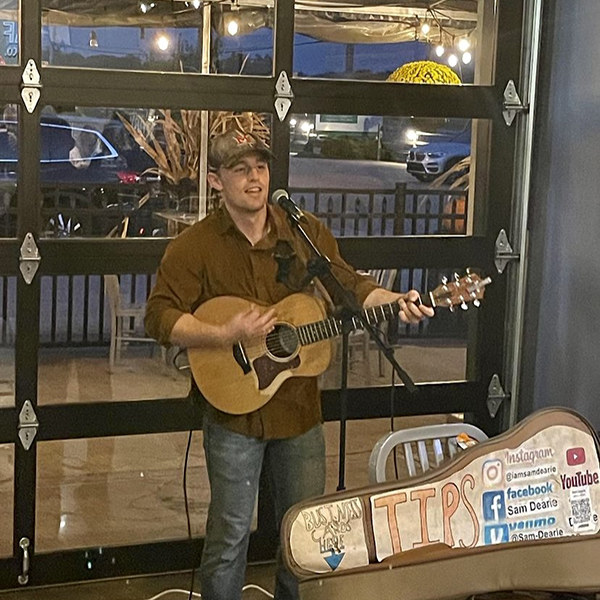 Dearie performs regularly at the Fiesta Charra restaurant in Oxford.
Overall, he loved "The Voice" experience. Dearie, who has thousands of followers on social media, has seen positive results from the national appearance, including picking up 500 new followers since it aired on Sept. 25. His Instagram and TikTok handles are @iamsamdearie.
"I think it has definitely established a good base for the start of my performing career," he said. "It automatically gives me credit as a singer and musician and I think the benefits of being on the show have not fully unfolded yet."
Dearie is also a songwriter. One of his songs, "Chance," is on Spotify currently.
"I wrote and recorded it in my room when I was 17," he said, noting that he has recently recorded music at a Cincinnati studio "and I have lots of originals coming very soon!"
He tries to keep his Thursdays through Saturdays busy with gigs. He performs throughout the area, including alReddy Cafe and Dingle House in West Chester; Hidden Valley Orchards and Doc's Place in Lebanon; Figleaf Brewing in Middletown; and Hamilton's Urban Backyard.
You can find his full schedule on Facebook.